Digital got you dazed?
Type it below, and we'll show you what we've written about it!
Mobile Application Development
Freelance Mobile App Developer vs Agency – Knowing the Pros and Cons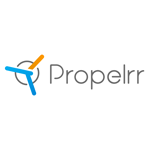 Propelrr

16 Dec 2022

7

min

read
Can't seem to choose between a freelance mobile app developer and an agency to build your brand hub? This guide may be of help.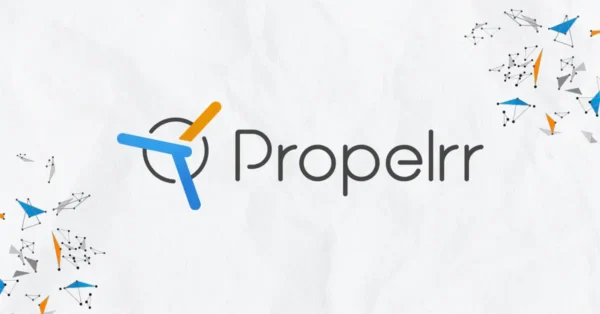 So you've already fixed your budget and have drawn up your growth plan for the app. Now it's time to choose who you'll partner with to build it. Easy, right? No.
Because if it were, you wouldn't be here trying to learn about and weigh your options. And these days, there are a lot of them. From smaller niche agencies to the big ones, and project-based freelancers to those with retainers, there is no lack of options.
But because of the wealth of choices, choosing one isn't as straightforward. Freelancers offer a lot of flexibility with payment, but their expertise is more niche and limited. Meanwhile, agencies have the capacity to offer diversity, albeit at a bit of a premium.
Depending on your mobile app development needs and capacity for investment as a business, either could be a good choice. Arriving at a decision you can be happy with just takes looking at a list of criteria and seeing who best fits the bill.
We provide those criteria, below.
Working with freelance mobile app developers
Freelancers, simply put, are free agents that you can hire to build your mobile applications. They can work on a per-project or retainer basis; often for a smaller or similar rate as mobile app development companies.
Below are the pros and cons of working with them in detail.
Disadvantages of freelance mobile app developers
Limited resources and tools. Because freelancers often work individually or with a handful of collaborators, their tool stack can often be limited to the basics required for app building.This significantly limits their work to small projects and they often only work with one project at a time. What's more, they also can't diversify their services to things such as app store optimization and mobile app analytics – both important post-development tasks that help you market your product.
Non-completion of the project. This is one of the costliest risks of working with a freelance mobile app developer, and it is often the result of both a lack of resources and limitations in expertise.At best, the limitations of freelance mobile app developers can only lead to project delays. But the worst of it is the total abandonment of the project. Both lead to unnecessary costs that build up if not managed properly.
Security issues. Apart from non-completion, hiring freelance developers also puts your project at a great security risk. Scammers are not uncommon in today's digital world.And while we want to reserve the benefit of the doubt for everyone we encounter and deal with, too many security breaches have taught us otherwise. Because it concerns your payments and ideas, avoiding them will require proper documentation of communications and drawing up non-disclosure agreements to protect yourself.
The advantages of working with freelancers
Flexible rates. This is one of the primary advantages of working with a freelancer. Working mostly as individuals or as a small team and remotely, the overhead costs are far lesser.This allows you to negotiate rates that would be much higher and less flexible if you were to partner with an agency. Although negotiating lower rates could also mean limitations in terms of the scope of the service.
Their expertise is niche and specialized. This can work as both a good thing and a bad thing, however. And this is because, on one hand, you can expect the best output from a mobile app that has capabilities that line up with the freelancer's expertise.On the other hand, because they tend to specialize in a few things, you also lose flexibility in terms of expanding capabilities. In the end, you may end up paying extra as you will need to hire another freelancer that can accommodate your additional requirements.
Working with a mobile app development company
Hiring a top mobile app development company can help you to manage your business with ease. This is because they are experienced, organized, and established. However, working with them also has its drawbacks.
Let's dissect the pros and cons below.
Disadvantages of mobile app companies
It can be expensive. There's no sugar-coating this; it working with a mobile app development company can cost you a lot of money. But the real cost of mobile app development services with them comes justified.With your investment, you gain access to a deep and vast tool stack that will help you build a powerful app. You're also paying for expertise in app development, project management, data analytics, and much more.
You have little control. What we mean exactly by this is that you're not directly involved in the building aspect. Apart from that, you, as the client, will have the biggest voice in terms of deciding what to include or exclude from your app.Often, this is perceived as a disadvantage because updates regarding the project status only arrive during set cadences. Additionally, the information is often not as detailed as most clients prefer.
Advantages of mobile app development agencies
Projects are delivered on, or ahead of time. As we touched on above, working with an agency can cost a lot because it comes with a lot of expertise. All of this expertise come together to bring you an excellent and functional app on time, or ahead of schedule.This is because agencies are often trained in project management and can work on projects in an agile way. Appropriate planning is done so specific sets of tasks are done in sprints, and the product is delivered in a low-cost, and timely manner.
Agencies can take on big projects. This is one of the unique advantages of working with a mobile app development agency. This is simply because you have a large team on board working on projects.So whether it's multiple apps or one robust and complex app, an agency can step up to meet the challenge. With their multiple skills, tech stack, and experience with various projects, you will be assured that no matter the scale of the job, an agency can deliver its best work.
Provide you with flexibility in app requirements. In addition to being able to take on larger-scale projects, agencies can also work with more flexibility.This poses a great advantage especially if sudden issues arise and requirements for your mobile app need to be removed or changed. It also works the same way if you suddenly want to add something to your app.
There is greater accountability and security. As more structured and established organizations, agencies have laid down systems and regulations that safeguard the client's best interests. This covers concerns from secure monetary transactions to confidentiality regarding your requirements.
Five non-negotiable skills for a mobile app development partner
Disadvantages and advantages aside, there are non-negotiable skills for a mobile app development partner. These are the bare minimum requirements that any professional developer or development agency should have.
If they're not equipped with one ore more of these skills, then that can be a major red flag.
1. Project management.
The mobile app developer you will work with must know how to deliver a project on time. This entails knowledge of project management, regardless of the frameworks.
This is because outsourcing your app development takes away direct control and supervision from you. Hence, due project management skills and reporting are important in assuring you of timely delivery.
A mobile app developer that is skilled in project management and is knowledgeable in best practices for mobile app development, you can rest assured that the project is in good hands.
2. Background in analytics.
This skill is important because it deals with how you can develop and market a solution that is truly resonant with your market.
A mobile app development company or freelancer that doesn't know how to read analytics can't conduct accurate market research. Investigations that are necessary not just in the crafting of the app but in marketing it as well.
Keep in mind that without this, the mobile app developer can end up with implementations without any data supporting it. Another, and perhaps, most important benefit of a background in analytics is that you can continually scale up your products to keep it relevant to your users.
3. User experience (UX) and user interface (UI) design knowledge.
The UX and UI design is an important aspect of mobile app development as it directly impacts conversions.
Ideally, your mobile app developers should have a UX/UI designer on board so that they can design interfaces and experiences that make it easy for users to accomplish goals. Apart from the basic functions, the interface and interactions should also be intuitive and user-friendly.
If a mobile app development team doesn't have a UX or UI in the group, it's likely that they create products that are barely functional.
4. Background in both iOS and Android development.
This shouldn't have gone without saying. But the reality is that there are developers who choose to specialize in just one or the other.
When you invest in a mobile app developer, it's ideal that they know the ins and outs of of both. Being the two most popular operating systems, it would be remiss if you choose to just develop on one.
5. Cyber security skills.
Nothing makes you lose customers faster than with an insecure app. This is truer than ever as users and online audiences grow more wary of their privacy and security while navigating the digital space.
Apart from keeping your customers, it is your inherent duty to safeguard your customer's privacy online. Not only will it keep your customers staying, but it will attract more people to do business with you as you show people that you are a trust-worthy establishment.
For these reasons and more, this skill is, perhaps, the most non-negotiable one.
Key takeaways
There are a lot of mobile app developers present in the market that you can work with. However, they are not all cut from the same cloth.
Where one partner can prove to be a strong asset, another can just as easily tank your business goals. In choosing a partner, remember to:
Know the scale of your project. Determine if the mobile app project that you want to launch is big or small. This will give you an idea if you will be hiring a freelance mobile app developer because it is a small project or an agency or company if it is a large scale project.
Do your research. Always do a background check on the mobile app developer that you will be working with. It is important to check their experience in mobile app development, work quality, and if they can deliver results on time.
Invest wisely and be pro active. Always keep in mind that you are outsourcing the development of your app, always invest in a good mobile app developer and make sure that you must participate from the start of the project until it is completed.
If you have questions about mobile applications we can assist you with that, send us an email, or leave a comment, or reach out to our Facebook, X, or LinkedIn accounts.
Don't forget to subscribe to the Propelrr newsletter to get the latest tips on mobile app development and digital marketing straight in your inbox.
Subscribe Now
Choose topics you want to get regular updates on: