Digital got you dazed?
Type it below, and we'll show you what we've written about it!
Digital Marketing Strategy Fundamentals You Shouldn't Overlook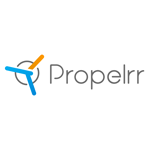 Propelrr

18 Sep 2023

13

min

read
In a digital marketing strategy, empty promises and vanity metrics aren't enough. Your brand needs data-driven solutions that yield results. This is part and parcel of the fundamentals of digital marketing.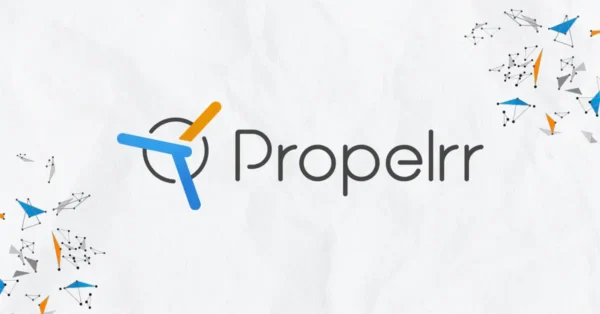 In this article, we're going to outline exactly how different online channels help with your strategy. Based on different brand goals you may have, we're going to provide suggestions driven by real data from brands with similar target markets and goals.
Setting goals for your digital marketing strategy
Different digital strategy frameworks highlight different points that can or cannot fit your business goals. Using an otherwise valid digital marketing strategy without it matching the brand's specific concerns may run counter to reaching your objectives.
Goals, after all, test (and testify to) the importance of digital marketing. Without them, how would you evaluate the performance of campaigns and the effectiveness of optimizations?
Later, we'll run you through the goal-specific and data-driven merits of the different online platforms. But first and without further ado, let's review the fundamentals of digital marketing strategy.
How to build your own digital marketing strategy
Let's rundown fundamental steps you can take to build your marketing strategy featured in Propelrr's very own digital marketing framework.
Set your brand goals

Identify what you want to accomplish based on past performance. All the succeeding steps hinge on this foundation. Before you figure out what marketing tactics to implement, before you set your KPIs to measure their success, you need clear goals. Whether you craft your strategy yourself or outsource it to a digital marketing agency, there needs to be set goals.

Without identifying goals such as increased social following, inquiries, or sales, pursuing engagement becomes a pursuit of vanity metrics for its own sake.

Set the right Key Performance Indicators (KPI)

The KPIs measure how close you are to meeting your goals, and how you might go about meeting them. When setting KPIs, ensure that they are:

Measurable
Serving your goals, instead of being conflated with them
Calibrated to the right industry, company, and seasonal baselines

Guard against vanity metrics. For example, a viral post may have high social engagement, but if that engagement does not carry over to other posts, it is only an outlier and may include extraneous audiences not part of your target market. Examine whether the KPIs you set do help with the goals you set.

Craft, implement, test, and evaluate

In short, experiment. Craft and execute your strategy and campaigns. But also, test them. Note that even though deriving insights comes after crafting and execution, analytics tools may need to be set up in advance.

For example, while Facebook Pages automatically gather data because it's something the platform does, you might need to opt in to analytics tools ahead of time for your website.

RECOMMENDATION: Here's a guide on the different aspects of your digital strategy you can test, with suggested conversion rate optimization tools.

Collect and store important business data

Maintain as much data as you can, and establish a list of the benchmarks you believe are crucial to monitor in order to achieve your objectives. This is important as it will become part of your company baseline when you repeat the steps in crafting your digital marketing strategy.

When in doubt, remember that once you lose data, you may not get it back. As the foundation of strategy, you want the data to be available as a record of how you've fared in past contexts that may have factors outside of your control and ability to replicate.

Growth vs. Comparison to Others

While referring to data from other brands and the industry trends is helpful in setting targets for your brand goals, you should not rely solely on them to measure your growth. As other brands may have a different context from your own brand, closely comparing your progress with theirs does not accurately measure growth.

You can use data from other brands and the industry as a guide in the absence of baseline data from your own brand. Always remember to analyze them according to your brand's long-term goals.

Identify milestones, then repeat all over again

The steps above help segregate external factors such as seasonal variables and competitor benchmarks from your strategy and campaigns. What this means for crafting a digital marketing strategy is that tips and tricks can be gleaned as either helpful or unhelpful to your brand, rather than followed blindly and taken at face value.
Going through the steps outlined, the different online channels could be effectively leveraged in your smart and sound digital marketing strategy!
How to Use Different Online Channels to Meet Your Brand Goals
Similar to trends, different marketing channels have different advantages and require an approach that has consistent branding yet platform-specific execution. You can even drive traffic through social media by leveraging strengths endemic to the platform.
As you work with an experienced social media marketing agency, they'll help you choose the right digital channels to leverage that platform's features, subculture, and user base. We've outlined how each digital channel can work for your brand below:
YouTube is good platform to increase brand awareness and  search engine optimization, so provide links to your website in your video description and info cards.  You can post the videos on your website's blog first, or provide site-exclusive videos to incentivize your YouTube subscribers to visit your site.
Best practices in optimizing your digital marketing strategy
So, what ties the different digital platforms together, something to keep in mind when crafting your collaterals? New features and developments get added to platforms over time. How do you stay on top of it? What are the fundamentals of digital marketing whose applications span across different channels?
Aim for an accessible digital experience

Accessibility means reducing the number of obstacles for users. In your brand's case, making an accessible platform means your prospects can easily find and reach you.

As one of the elements to designing a good user experience, accessibility for your website plays a big part in how your customers and prospects perceive your brand. By providing a great user experience, customers can trust that you are truly the brand of inclusivity, luxury, relaxation, convenience, or excellence you present your brand to be.

Make accessibility part of your  digital experience strategy to ensure your prospect is comfortable when engaging with your brand, and help you stand out from the competition.

Accessibility features can boost your website's search ranking and performance, as it affects the following factors that play into higher search engine position:

A well-designed website is an optimized website – which contributes to  quick page-loading and overall response time.
Clear and concise titles, meta descriptions, and snippets that effectively describe the content that search users can find within the page, while also making it easy for Google's web crawlers to determine how valuable your content is.
Adding closed captions and transcripts to your videos or image descriptions can improve searchability by allowing them to be indexed by search engines as text. This allows specific details in the video or image content body to be searchable. More importantly, closed captions and transcripts aid those with hearing impairments.

Action step: Analyze your brand's platform and gauge how accessible it may or may not be. List down any features to improve for accessibility.

Utilize optimization tools

Speaking of optimization tools, how exactly do they make digital marketing more effective? To enhance your workflow, identify hurdles and issues that are hindering content productivity and establish steps to improve the process moving forward.

Using optimization tools can help your team find any problem areas faster. Here's a quick list of processes to optimize, and recommended tools so your team can automate:

Action step: Conduct regular audit on your written content, video content, and if applicable, ecommerce copy. Review your brand's performance using available tools every quarter to ensure your collaterals continue to target the goals your brand is targeting. Remember to recalibrate your metrics with industry standards and changes.

Be data-driven

When following trends, examine what audiences, products, services, platforms, seasons they're effective in.

Metrics should serve your digital marketing goals. Trends should be relevant to your audience and offers. You identify whether metrics and trends are helpful by looking at data.

Action step: As previously highlighted in the section entitled, "5 Steps on Building Your Digital Marketing Strategy," implement a data-driven strategy by identifying your brand goals, aligning key performance indicators, and tracking performance. Use a customer relationship management (CRM) software to help your team not only handle communications with your customers, but track these conversations for evaluation against the set KPI.

Begin with content marketing

Quality web content benefits both your SEO and email marketing. It allows you to optimize for search engines on-page and could provide you with value-adding content your newsletter subscribers would love.

Action step: Keep abreast of content marketing best practices and update or repurpose old content to get more mileage for roughly the same time investment in content production.

Familiarize yourself with industry changes.

As long as you keep in mind the scope and limitations of industry changes, they will serve your strategy. The key to benefitting from industry changes is identifying four things:

How they work
Why they work
Which audiences they're effective at enticing
Which products and services they're effective at promoting

Important: Augmented reality (AR) is an industry change. Does it benefit furniture, fashion, and cosmetics businesses? It allows customers to visualize the physical product from their phones. But would AR be a cost-efficient tool in promoting virtual goods? Not as likely. As such, industry changes aren't a one-size-fits-all.
By remembering the four factors that make industry changes beneficial, you won't have wasted time adapting industry changes unhelpful to your goals.
Action step: Choose an industry change. Identify seven brands that leverage it. Do they have anything in common? Think about the industries they're in, target audiences, platforms they use.
Key Takeaways
In this article, we've outlined and described the fundamentals in building your digital marketing strategy, and more. You have access to different action steps as well as the knowledge that:
Different social media channels offer your brand benefits endemic to the platform, which means you can handpick only the ones that data shows have a foreseeable return on your marketing efforts.
Optimization tools allow you to enhance your content and ecommerce performance in a time-efficient way, removing time constraints that work against executing your digital marketing strategy.
There are several fundamentals of digital marketing, find out what works best for you. They apply cross-platform, making them worth learning once for multiple applications.
Whether you want to enhance your social media presence, boost your search engine optimization, ramp up your content, improve your CRO, provide useful analytics beyond Facebook, or develop your site, we offer quality digital marketing services for you.
If you're interested to know more about us, you may check out our list of services linked above, or visit us on our digital channels: LinkedIn, Facebook, Instagram, X, and YouTube.
Subscribe Now
Choose topics you want to get regular updates on: