Digital got you dazed?
Type it below, and we'll show you what we've written about it!
Social Media Management & Marketing
9 Highly Anticipated Social Media Trends to Plan for in 2023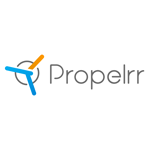 Propelrr

04 Oct 2022

5

min

read
As a country with the most active users in the world, social media trends in the Philippines are something you should monitor intently.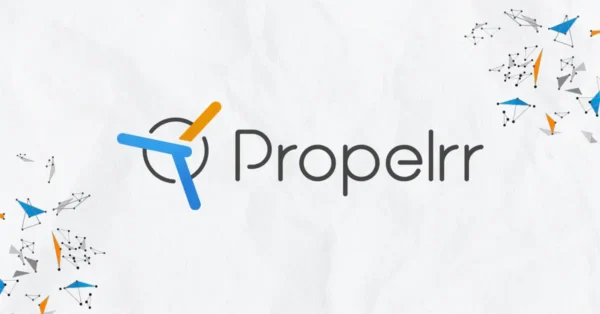 In the Philippines, social media platforms function as a central point of information exchange. Be it for personal, educational, or entertainment purposes, Filipinos turn to these platforms to get their daily dose of whatever interests them.
Add to that the volume of users active for hours on end, and you have a rich space for diving into your brand propositions. But that's not to say that audiences will pay attention to you just because you're chiming in.
To be effective, your campaigns have to be adapted to the context of the "now" – a task that's harder than most as the landscape evolves quickly. Hence, we look into the current and anticipate the upcoming trends that are and can influence the practice of social media marketing.
Social media trends you should prepare for in 2023
Although not every trend is suited for every business to follow, this list should help you pick out which ones you'd like to leverage in the coming year.
1. Continued preference for short-form content.
Short-form content refers to brief and digestible content that media users can easily understand and consume. Often highly visual, short-form content can quickly and effectively capture your audience's attention, making it easier to communicate your products and services to them online.
This kind of snackable content is crucial in continuing your social media marketing success into 2023. Invest in developing short-form content to leverage your audience's attention on media-forward platforms today.
2. Building and engaging social media communities.
Social media communities also saw a sharp increase in popularity as a result of the COVID-19 pandemic. These groups, usually created by social media platforms, let people of similar interests interact with one another without worrying about distance or safety.
This type of socialization was essential to people's sanity and survival during the initial lockdowns in 2020. By creating social media communities for your customers, you can engage with them directly and leverage their interest in your brand more effectively too.
3. Increasing use of social commerce for shopping.
Social commerce truly found its footing in 2020 and has since become a necessity for Filipinos everywhere. More and more Filipinos are shopping online nowadays – so take the opportunity to utilize your platform wisely by making your social media platforms more shoppable for potential customers today.
Platforms like Facebook and Instagram now have shoppable feeds as features to enhance your audience's user experience on the platform. By leveraging this social commerce trend, you can make the customer journey smoother and more attractive, driving long-term digital success for your business.
4. Preference for streaming over broadcasted content
Want to get closer to potential customers in 2023? Invest in social media tools for streamed content over broadcasted content, to attract media users more effectively in the online landscape.
Audiences are gaining a preference for live streaming activities over broadcasted content, because streaming tools are often more integrated into their digital world than broadcasting tools are nowadays.
You can easily start your own streaming journey by utilizing live stream tools on your existing digital platforms. Your live stream can be as simple as a Q&A on your products and services, or as complex as an entirely live online event. Either way, your streamed content will resonate better with audiences and drive performance for your brand today.
5. Rising demand for audio content.
Alongside a rising demand for streamed content is a rising demand for audio content too. Consumption of podcasts has doubled since the start of the pandemic and is anticipated to rise exponentially through 2023.
As a fast-growing podcast market in Asia, the Philippines serves as an excellent breeding ground for audio content success in the next few years to come.
Podcasts like Propelrr's "Test It Out" are great examples of how businesses can respond to this rising trend for 2023. The demand for audio content is shaking things up for the better in the digital marketing world, so by giving audio formats a chance, you'll reap greater brand awareness and audience engagement for your business next year.
6. Influencer marketing for connecting with niche audiences.
Influencer marketing was already a common marketing strategy in the Philippines before the pandemic. However, it has since exploded in popularity through 2020.
Most online influencers can generally impact their audience's buying habits. Still, effective influencers can convince audiences to act on conversions without them realizing that they were influenced in the first place.
By leveraging influencer marketing next year, you can effectively reach your target market through seemingly authentic and organic means. This helps build trust in your brand, turning an influencer's audience into your own loyal customers for all your potential business conversions.
7. Authenticity to build brand trust.
This digital marketing trend was alluded to in the previous item on the list, but a desire for authenticity is on the rise among the Philippines' increasing digital population. Authenticity is a must when it comes to your online presence, and you can use this trend in your favor with the right kind of media and content.
You can build authenticity and inspire brand trust by producing behind-the-scenes videos, team member highlight reels, and other forms of media to humanize your business and make it more accessible for your potential customers online.
8. Increasing demand for data privacy.
As the digital population of the Philippines grows, the urgent demand for data privacy grows as well.
The country's Data Privacy Act has accelerated this demand for security, so it's essential to take this trend into account as you build upon your digital strategies and executions. Make it a habit to assure your users that you are aligned with their desire for data privacy. This will make them feel secure and increase their trust in your brand in the long run.
9. Popularity of VR-based apps
Last but not least on this list of trends is the steady increase in the popularity of VR-based mobile apps. This tool is another means to engage with your potential customers in a fun, unique, and technologically-advanced way – which you can definitely leverage for your digital marketing success in 2023.
VR-based apps are finding their footing in social media marketing as more and more Filipinos become digital natives over time. By following this trend, you can make your brand fun and appealing for your customers, thus driving success for your brand next year.
Key takeaways
If you want a strong foundation in data-driven social media marketing, then you should develop a knack for tracking emerging social trends in the Philippines for 2023. Keep an eye out for these key takeaways as you enter a new year for your digital marketing.
Develop your brand's ability for agility in an ever-evolving online landscape. Digital trends are constantly changing and evolving. Develop your business' ability to be agile so that you can keep up with these changes without fear of failure.
Keep in mind that these new marketing strategies are incredibly multi-pronged. So pick the ones that work best for your specific goals and needs to ensure successful executions for your business.
Get regular updates from reliable sources on emerging social trends. You're always going to learn new things as an expert digital marketer – so utilize expert resources to support your learning journey too.
Be up-to-date on the latest social trends for 2023. Touch base with the experts at Propelrr and check out our newsletter for regular updates from reliable resources.
Stay in the loop online and follow us on Facebook, Twitter, and LinkedIn too.
Subscribe Now
Choose topics you want to get regular updates on: