Boost Brand Awareness With This Content Marketing Strategy
Propelrr Contributor
October 19, 2022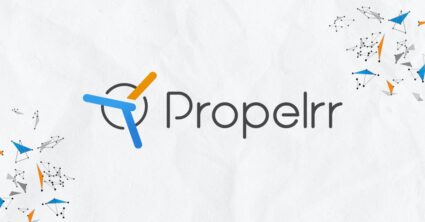 This easy step-by-step guide to creating a content marketing strategy, you won't have to worry too much about how to boost brand awareness for your online business.
For many, brand awareness is a vague term that can mean different things to each person. But to online businesses, brand awareness is a critical foundation of one thing: Business growth.
To do this, many of your competitors will explore a myriad of digital marketing strategies. The most common of which is content marketing. They, along with a vast majority of online marketers still prioritize brand awareness as a key goal for their content marketing efforts.
It was the foremost goal, in fact, according to a recent Semrush report.
Your content strategy is vital to building brand awareness
Content is king, so said tech billionaire Bill Gates who first marked content as a primary driver for business growth in today's world.
But apart from taking it from Bill himself,  ensuring business success requires you to establish a prolific and compelling presence through content. Through your content, show your customers who you are, what you offer, and what your brand stands for.
After all, if people aren't talking about you, the slimmer the chances are that they will buy from you. Think of content marketing as your virtual PR person – it should get the word about your brand out there.
Talk about anything and everything you possibly can about your brand. Got a new product or service launching? Create content about it. Developed a scrumptious recipe using ingredients you sell? Write about it. Built a new technology that helps businesses stay on top of projects? Teach them how to use it.
All of that is content doing its work of getting your name out there, and helping you set yourself apart from your competition.
Building your content strategy for brand awareness
For your content to stand out and receive the attention it deserves, you must ensure that you craft an accurate and aligned strategy. By implementing this level of strategic content marketing, you will be able to build the brand awareness your company requires.
Following these steps, you can create a content marketing strategy that achieves precisely that.
1. Analyze the audiences and markets you want to reach.
Content creators often create buyer personas based on information like demographics, behavior, interests, and preferences. This is so they can better understand their target audience. 
READ ALSO: How to Find the Ideal Audience for Your Content in 5 Easy Steps
IMPORTANT NOTE: This solid idea of who your audience is critical to the foundation of your strategy. Keeping constant awareness of who they are will help you navigate and enact the next steps with accuracy.
Get to know them like the back of your hand and seek to answer questions like:
What are their most important concerns?
What do they like reading or talking about with peers?
How do they access information? Where do they access it?
How can your content bridge gaps in their needs for information? 
Once you have a better understanding of your audience, you can now start planning for what topics to write about.
To help optimize your content for search engines, you should also maximize the use of keywords. Using Google's Keyword Planner tool can help you as you start.
Using these tools, we can find out what our audience is searching for and create content relevant to their query. What are their pain points? How can we solve them with your content?   
Take a moment to imagine how your audience would use a product or service similar to yours and how they would benefit from it. Then, you can write about those benefits in an engaging way that will resonate with your audience.   
It is also advisable to investigate the types of content your audience consumes most on your existing web pages. Your brand awareness strategy should incorporate video if you observe that your visitors seem to interact more with videos than with images.   
The main reason for this activity is to ensure your brand image aligns with the customer's thought process at every stage. With the help of this consumer intelligence, you can create content that communicates with clients at particular touchpoints along their journey. This kind of personalized material can improve the engagement of customers and conversion rates. 
2. Develop your content strategy.
You may start developing a strategy for reaching your audience now that you know who they are and what they want to do. Start by sharing your brand's essence, like, what are the things you stand for? Why do these values matter? How do these values align with the audience's values, and how do they help you stand out from the competition?   
You need to know what it means for your business or organization and its consumers before putting together a compelling message that speaks directly to those audiences.   
Once you have the answers to these questions, it's time to start creating content. The key here is consistency and relevancy.   
It would be best if you made sure that all of your pieces are consistent with each other, but you also need to ensure that they're relevant and timely so that people will want to share them with their friends or colleagues.  
Infographics are one of the most popular and shareable information styles. They are easier to read and absorb and more entertaining than a typical article. Remember that 94% of blog posts with images have higher engagement rates since the brain processes images 60,000 times faster than plain text.  
Brand awareness is a long, slow climb that requires strategic and targeted marketing. A company's vision and mission can be communicated through content, but it will only work if its audience understands the value it offers.   
Therefore, ensure the content you communicate satisfies the customer's needs rather than solely concentrating on your sales, marketing, or service since people care about the entire experience. This will make your content stand out from competitors and be an essential factor for your growth.  
3. Find where relevant conversations are happening.
As you begin your content strategy, the first step is to find where relevant conversations are happening.    
This can be done by looking at blogs and news sites covering your industry, forums and social media groups relevant to your brand, and influencers in your industry who can share your content.    
Next, you need to create content that connects with those people, which can be achieved by answering questions, providing helpful information, or offering advice on issues relevant to your audience.    
The third step is creating content your audience will want to share with others. This can be done by creating valuable information that people want to read and share, offering an incentive for sharing, or providing an opportunity for people to engage with your brand.   
When it's time to promote your brand awareness campaign, you should decide on the right combination of channels to promote it. Social media is ideal if you're aiming for brand awareness because of its natural ecosystem and popularity among consumers.   
Social media can be a great advantage in creating a lasting impact for your brand on the minds of customers as:
Brands are exposed to a broader audience through their social networks.
Offering a wide range of brand experiences, such as images, videos, interactive discussions, and promotions.
You can reach the most suitable audience by targeting users based on their interests.
Studies have shown that 49% of US consumers say that friends and family are their top sources of brand information.
Most social media channels are free but differ in terms of their target audiences and ease of use.   
While X is great for brand awareness and conversing with others in your field, it is not so great for generating leads or advertising your content (since it is flooded with all kinds of material).   
In contrast, LinkedIn helps you establish rapport, demonstrate expertise, network with other professionals, and establish authority within your industry.   
Each social media platform serves a legitimate purpose, so now the choice is up to you to determine the most effective one which serves your purpose.
4. Create a comprehensive content map.
You may have heard of the term "content map," but if you're new to the concept, here's how it works: A content map is essentially a visual representation of all the different types of content your business produces. It shows where each piece falls into your overall strategy and helps you plan what to publish at any given time.     
An excellent example of a content map would be one from Shopify that shows how they create blog posts, social media posts, and videos on their website.   
The way they've organized theirs makes sense because they know who their audience is (a lot like us!), where they hang out online (Instagram, X, Pinterest, Tumblr), what interests them most right now, and so on.
After that, you'll want to learn what topics are relevant to your brand and industry. Are there any questions that people keep asking? What are some of the misconceptions floating around that you could clear up?    
Answering all the questions in various types of content (Blogs, advertising, videos, podcasts, Whitepapers, etc.) you publish allows you to show authority and knowledge you already know and your customers want to learn about.     
Write about topics that provide an inside look at your company. An example would be writing an article about the manufacturing process of one of your products. Everyone enjoys learning about the inner workings of a business.
One of the main motives behind generating a content map is giving your brand personality.  
As the audience, when you market your products and services with personality, customers take notes of your product and witness the personality through your advertisement.      
This strategy works great. Mixing your traditional and online marketing gives a comprehensive touch to your brand.    
Consider Old Spice In their advertisements, Old Spice uses humor, personality, and other techniques to draw viewers' attention to their product. The advertisements also mention the "Old Spice man" throughout. By mentioning him in his commercials, Old Spice can draw consumers back to YouTube and force them to watch the commercial again so that they may purchase some deodorant.  
5. Promoting and advertising your content.
Adertising is a paid marketing strategy designed to create recognition of your brand, products, services, and values. Unlike sales campaigns or webinar registrations, brand awareness campaigns do not have challenging conversion goals. Brand awareness campaigns are crafted differently from campaigns aimed at converting prospects.   
A recent study found that advertising is the most effective way to increase brand awareness. The study by the University of California at Berkeley examined how people reacted to ads for products they had never tried before.    
The results showed that when people saw a product advertised, they were more likely to buy it than if they hadn't seen an ad.    
You can build up your name and reputation by advertising your brand and getting people thinking about it. You can also use this as a way to expand your customer base and reach new prospects before.   
When you advertise, you have many different options available to you. You can use radio or television ads or print media like newspapers or magazines if those are more convenient for your customers.    
Additionally, you can use social media platforms like Facebook or X to promote your business without having any budget limitations on what kind of promotion strategy works best for them."
6. Build a community.
You can make your brand known by offering customers the opportunity to buy from brands that share their values and are committed to giving back.  
This can be done by creating a community, reaching out to people, and engaging them in your events. Sponsoring events and participating in community activities will help get your name out there.   
As a brand, you can use your community involvement to increase awareness by including it in several formats in your online content.   
Connecting with your customers is beneficial because it helps build relationships, establish a good reputation, and turn loyal customers into brand advocates willing to share their positive experiences with your business.   
It also helps you gain insights into their needs, allowing you to provide more tailored solutions. This will lead to a more satisfied customer base. 
7. Analyze and track ROI  
Monitoring your success is one of the essential parts of your plan. By analyzing the results of your different marketing strategies, you can determine which techniques work and which don't so that your marketing strategy can be improved.   
When optimizing a marketing campaign, measuring cost-effectiveness is essential. Brand awareness is a complex metric because it is not like hard figures such as sales or leads—it is inherently non-quantifiable.   
It can be challenging to track and optimize brand awareness because "awareness" is not measurable in the same way you can measure how many new customers you have or how many units have been sold.   
Even though the brand awareness KPIs set in the above steps will be ideal for measuring ROI, before launching a brand awareness campaign, track relevant metrics associated with that campaign.   
After the campaign has been running for some time, review those metrics to see whether they have changed.   
For example, monitoring completion rates on a brand awareness video indicates viewer engagement. Comparing completion rates from different awareness videos can demonstrate what type of video works better for your brand.   
Using this information, you can determine which types of content are most valuable to your goals and pick new topics based on your data findings.  
Other benefits of a content strategy  
Producing meaningful content is advantageous for SEO as well as brand development. Providing your customers with high-quality, thoroughly researched material will help you in the long run because search engines respect it.
In doing so, you also achieve the following benefits for your online business:
You can become recognized as an authority in your industry.
Increasing brand awareness results in better engagement, and more sales.
You become a trusted brand in the eyes of customers.
Key takeaways
Content marketing is a powerful tool in achieving brand awareness. And though it can be tedious, it's well worth the effort because it builds up to sustainable growth. Here are a few things you can leave with to work efficiently:
Plan ahead. Don't just react to how things unfold. Make sure to read and anticipate trends so that you can map out your strategies thoroughly and thoughtfully before they occur.
Always think back to your customers. Keeping attentive thought to who your audiences are helps draw you back to the main point of your content marketing efforts. When your planning is becoming confusing, this awareness and knowledge of your customers will guide you back to clear waters.
Maximize the tools at your disposal. There are a number of tools that exist to help you plan, create, and promote content. Invest in them wisely and integrate them into your processes and workflows so that you can build an efficient and robust content marketing routine.
Other than brand awareness, what other objectives do you achieve best with the help of content marketing? Let us know on Facebook, X, or LinkedIn. We'd love to hear your thoughts.
If you would like to share it in a guest post, feel free to do so. Our editors are accepting topic pitches and can help you get your ideas out there through the Propelrr website.
About the Author
Prit Doshi is a marketing executive with expertise in writing about technology. He is skilled in SEO and helps brands to rank better with content. He is currently working at Rapidops Inc, a digital transformation company that transforms your ideas into digital products.