Digital got you dazed?
Type it below, and we'll show you what we've written about it!
Six of the Best Ecommerce Reporting Tools for Your Business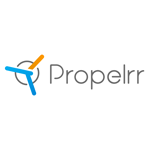 Propelrr Contributor

10 Nov 2021

6

min

read
If you run an ecommerce site, you know the importance of data. You also acknowledge the value of ecommerce reporting tools in helping you refine these into actionable insights for your business.
Ecommerce reporting is essential because the insights you gain will allow you to optimize your website for conversions. These optimizations can range from improving your user's experiences, or just simply tweaking the design. But you can only truly know what you need to optimize for through ecommerce reporting.
This is a job an outsourced web development company, or a small investment in ecommerce reporting tools can help with.
Ecommerce reporting tools to have
If you're leaning more towards the latter, then we've listed down some of the best ecommerce reporting tools that can help you scale up your online business.
An email-based ecommerce reporting tool, Metrics Watch lets you deliver all your marketing data as one report directly in your client's inbox.
Unlike most reporting tools that send clients a PDF attachment or links to a separate report, Metrics Watch lets you directly transmit your complete marketing reports via email.
It also lets you create the perfect report in one go and have them automatically delivered. You can even preview and analyze the report before you send it. 
It also allows you to use your logo, pick colors, and deliver reports using your name and from the email address of your choice. 
With Metrics Watch, you also get access to all the metrics and dimensions and segment any of these metrics to suit your requirements. 
In addition, you can integrate many marketing platforms, including Facebook Ads, Facebook Pages, Google Ads, Google Analytics, Instagram Ads, Mailchimp, and more.
Pricing: The Starter plan costs $29 per month, while the Pro plan costs $50/month, and the Premium plan costs $100/month. You can contact them to inquire about the Enterprise plan.
Free trial: Yes
Matomo is the leading open-source web analytics software that gives you full control of your data. This tool helps you understand your customers to increase sales and make data-driven decisions.
With Matomo's ecommerce analytics you can get comprehensive insights into your customers' buying behaviors, discover which channels are bringing in conversions for your business, which places are most popular, which devices are used by your audiences, and visitor engagement rate. 
You can also use it to track everything you sell to find out what you should be selling to particular audiences. Plus, you can benchmark success by understanding how buying patterns change in due course.
All in all, the tool is convenient if you wish to be in control of your data while still getting deep insights into your sites and apps.
Other than this, you can track ecommerce data automatically after you install the Matomo plugin. It integrates with all popular ecommerce platforms, including WooCommerce, Magento, Prestashop, WordPress, Drupal, Joomla, SharePoint, and more. 
For WordPress users, you can get in touch with experts for WordPress performance optimization and up your game. 
Pricing: The on-premise version of Matomo is free. The cloud version starts at $19 per month but will scale depending on your page views.
Free trial: Yes
Glew comes with reporting features that help you focus on actionable insights that drive growth. ‍Automate and schedule reports daily, weekly, or monthly to track crucial KPIs like revenue, profit, average order value (AOV), lifetime value (LTV), and other conversion metrics.
You can use Glew's customer analytics and segmentation to recognize your loyal and VIP customers. You can also examine all your marketing channels all in one place, making it easy for you to identify which ones work, and which don't.
Lastly, out which products are driving acquisitions or retention and which products sell best via which channels with this tool. There are also options to track the entire customer journey.
Pricing: The Starter plan is forever free. The Pro plan starts at $79/month, and the Plus plan has custom pricing.
Free Trial: Yes
Kissmetrics is one of the most popular analytics tools used to measure website performance. It measures a lot of data points and gives insight into your visitors, traffic sources, and conversion rates.
All in all, Kissmetrics offers advanced product and marketing analytics to accelerate business growth.
For starters, it helps you understand your target audience better. Find out things like who your big spends are and what they share in common, whether your first-time and repeat buyers are growing or decreasing, and how you acquired your big spenders.
Plus, you'll get detailed customer activity reports, such as your most viewed, added to cart, and purchased products, trending categories and products, most popular discount offers, most popular site searches, and more.
You'll get to know things like the lifetime value of your customers by segment, total revenue by marketing channel, and more.
One of Kissmetric's key features is the ability to view the full funnel. You can find out the drop-off points in your checkout flow, the conversion rate of your email campaigns, and more.
In addition, query the raw data directly with SQL, create exports to join with other data sources, discover which products and categories are bought together usually, and more with advanced bi reporting.
Pricing: The Silver plan costs $299 per month, while the Gold plan costs $499 per month, and the Platinum plan has custom pricing. All fees for Kissmetrics are billed yearly.
Free Trial: Yes
Mixpanel is a complete analytics platform that helps you understand your users and your business. It offers dynamic, self-serve product analytics to help you convert, engage, and retain more users.
You can use it to collect data about the people who use your site, the actions they take, and the pages they visit. You'll also get insights about your most popular product features, who are your power users (your regular or "repeat" customer), and the behaviors connected to long-term retention.
The ability to find out how many power users you have and what types of users stay and for how long is also a bonus. 
Not just that, Mixpanel also allows you to make retroactive funnels, study conversion rates, build funnels, view top user flows, create associates, and more with a few clicks. 
Finally, you can load data from your warehouse and stream events from your apps and servers directly via a customer data platform (CDP) or Mixpanel SDKs.
Pricing: The Growth plan starts at $25 per month. The Enterprise plan, meanwhile, has customized pricing.
Free Trial: Yes
Heap is a digital insights platform that automatically reveals everything users do on your product or site. It gives you insights into what your customers click, where they go, and how they spend time on your site. You'll also get access to targeted insights with Heap's robust data science layer.
And since Heap is a low-code platform, has easy-to-use UI, and comes with intuitive visualization tools, you can leverage it to make quick decisions.  
The platform also helps you maximize conversions, optimize ad spend, and target the channels that fetch users. You'll be able to determine when the same user visits your website from several devices and platforms.
There's also "Heap's Connect feature" that automatically sends behavioral data into your data warehouse for advanced analysis.
And the best part is that it supports more than 100 integrations to let you automatically send the correct info to the right customers at the right moment in their journey. Heap's built-in integrations with Shopify, Marketo, and other tools allow you to merge Heap data with purchase data. 
Pricing: You have to get in touch with the Heap team to discuss the pricing.
Free Trial: Yes
Key takeaways
A lot of ecommerce websites are faced with the dilemma of how to report on their business' overall performance efficiently. Making a small investment in these tools will help you:
Collect crucial data. Your ecommerce website is so much more than just a place where people buy your products. It's also a place where you can collect crucial data about the performance of your store. Data that can and should be at the core of your business strategies.
Get an overview of business performance. You know that you can't plan properly, if you're not assessing your performance. Tools also allow you to visualize all your data in one place, helping you work more efficiently. The less time overthinking your data, the more time you have in implementing actual fixes.
Develop strategic campaigns. The best thing about these reports is that they don't just benefit ecommerce developers. The data about your customers and conversions can also inform your marketing and sales teams' strategies. Don't just silo the data within the departments. Instead, synergize your teams to help you meet more business goals.
Are you already using one of the tools mentioned in this list? How did you like or not like them? Tell us about it in the comments section! Or, if you need more help with developing insights and ecommerce optimizations, you can go ahead and reach out to us on Facebook, X, or LinkedIn.
About the Author
Lucy is a creative content writer and strategist at Marketing Digest. She specializes in writing about digital marketing, technology, entrepreneurship, and education. When she is not writing or editing, she spends time reading books, cooking and traveling.
Subscribe Now
Choose topics you want to get regular updates on: