Digital got you dazed?
Type it below, and we'll show you what we've written about it!
Digital Experience Strategy: 11 Best Practices from the Experts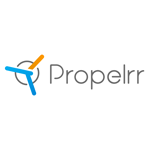 Propelrr

25 Jan 2022

10

min

read
The quality of customer experience you provide can make or break your business as it's the key to conversions and sales. But the thing about the modern-day customer is that you won't find them in offline stores. They're online, and they're even fussier about the digital experience strategy.
They're interacting in multiple digital spaces – watching videos, scrolling through comments sections, reading product reviews – all in a matter of minutes, or seconds. They're hyper-connected and tech-savvy. And this, in turn, presents you with both opportunity and challenge to please them with your digital experience strategy.
Since this aspect plays a crucial role in your business success, this should be at the heart of your digital marketing strategy framework. And improving your digital experience strategy should be a regular responsibility, rather than a one-off thing.
As a digital marketing agency, we'll show you how you can do that, along with the help of a few more customer experience strategy experts.
What is a digital customer experience?
Let's take a quick review of what a digital customer experience is, first.
Digital customer experience refers to customers' digital interactions with your brand. They happen in different online platforms including your website, app, social media page, and even the Internet of Things (IoT) hardware. Consumers jump from one channel to the next to learn more about your brand and decide whether or not you're worth their investment.
A big part of planning your digital experience strategy is mapping out your online touchpoints. This is an overview of which virtual spaces y our target audience is engaging in (with your brand, or others) to pin down which ones you need to optimize for conversions.
What makes a good digital customer experience strategy?
When enhancing the digital customer experience, the picture of an ideal scenario should be in mind. It's crucial to ask: what kind of online experience do I want my consumers to have? What does your ideal customer's journey look like?
This should help you decide how to tweak the use of marketing channels and make it more appealing to users. Usually, a "great" experience consists of these these three elements:
Accessibility. Your brand must be easily accessible in the platforms your target audience visits. When a potential customer searches for your brand on Facebook or Instagram, can they find you there? When they look for reviews on your website, will they find relevant information? When they can do these things seamlessly, without interruption, you're at a favorable position to create a satisfying customer experience.
Simplicity. Your brand must be presented in an environment that is easy to understand and navigate. When a potential customer visits your website, can they easily find where the products are? Are the icons on your app familiar to most users? When customers are able to engage with your brand intuitively, without much thought, you're again one step closer to making a great customer experience. Include a heuristics analysis in your web development process.
Convenience. Your brand must make it easy for customers to complete the tasks they set out to do when going to your online platform. When they ask queries on your live chat, will they be able to get satisfying answers? If they visit your ecommerce store, can they check out products without a hassle? When customers come out of your platform, without having any trouble using it, you're again one step closer to making a great customer experience.
Why is improving digital customer experience important?
It's not enough to have great customer service in your physical store. You must translate that online. Here's why a great digital customer experience is a must-have in the business:
Your customers are online. The first instinct of buyers is to search the web for information about the products and services they want to try. This behavior became more common with the increased digital transformation prompted by the pandemic. If customer experience is taking a back seat in your digital marketing strategies, you're losing to competitors while losing prospective customers.
You improve brand equity. Brand equity is the customers' perceived value of your brand, in comparison to competitors or generic equivalents. In this digital era, online perception matters. By being the king of digital customer experience, you'll develop the credibility of being an authority, superior over the others, in the industry. As a result, customers are willing to pay a premium price for the products and services, even the very digital experience, you offer.
You gain the trust of your customers. It's no secret that online transactions carry risks. Even with the sophistication of technologies today, many are still wary about doing business online. But by providing an accessible, simple, and convenient experience, you're able to prove your reliability among your target audience. With this, you're more likely to see repeat business.
You reach more customers. The beauty of digital customer experience is that it can be easily shared with others. Customers can conveniently leave reviews on your social media page or comments on your blogs and videos. While a bad customer experience written online is a nightmare, a stellar one has the potential of expanding your network of customers.Provide a great experience for customers and they themselves will be the ones who will vouch for your brand. This move may even support outreach-based strategies, such as affiliate marketing and influencer marketing, as your network of contacts reap the benefits of positive customer perception.
How to Improve Customers' Digital Experience
Now that we got all the digital customer experience essentials covered, let's dive deep into the best strategies for improving it. Follow these tactics recommended by the pros to win the favor of your target audience.
1. Solicit customer feedback via surveys.
As marketers, we all want to serve our customers the best. But sometimes we make faulty expectations about them, which sabotages the kind of customer experience we provide. For this reason, the co-founder of PeopleFinderFree, Eden Cheng, strongly advises getting customer feedback as part of your digital marketing process.
"It's often very easy to end up getting out of sync with real customers' needs. And the problem with that is that you can end up making decisions based on flawed assumptions about your visitors' preferences. As such, it is often a good idea to gather customer feedback about the current digital experience, in order to accurately gauge how your customers feel, in aggregate."
She said the key to increasing the response rate for surveys is taking the time and effort to explain to customers why you want the feedback, how it will be used and how long it will take to complete. Put simply, let customers know that this is part of improving the digital experience strategy.
"Using the information gathered, you can then start to effectively tackle issues and improve aspects of your website that you may or may not even have realized you needed," she added.
2. Analyze website data.
While you can directly ask feedback from customers, there's also a subtle way of knowing what they think about the entire digital experience. That is, through the data from your marketing channels, especially the website. This is what Rithy Thul, the co-founder of Selendra emphasized as a best practice for improving digital experience strategy.
"We must know our customers by examining their behavior [on] our website. We need to know what they are doing with our website and our mobile application. From this, you can start to accelerate digital interactions. We can ensure that we understand where our users go once they make it to our website," he said.
On top of that, effective data management matters. According to Thul, there must be a system in place that simplifies data sharing and promotes efficient operational improvements. This will be the benchmark for measuring the efficacy of customer experience initiatives, he noted.
3. In fact, analyze data from other platforms.
While you're analyzing website behavior, take a look at the data from other marketing channels as well. According to the CEO of Yosun, Yousun Allen, quantitative data from analytics platforms and internal operations systems, such as those utilized in a call center, may substantially enhance digital interactions.
Echoing these sentiments, Adam Crossling, Marketing Manager at Zenzero, strongly advised conducting expert reviews of touchpoints. He shared that these are instrumental in identifying roadblocks to great digital customer experience. He said, "Expert assessments, also known as "heuristic evaluations" or "scenario reviews," are a quick and low-cost approach to figure out what's malfunctioning with your site or app right now."
4. Do usability tests regularly.
Test, test, test. To know whether or not your current digital experience strategy works, the key is to observe how real users interact with your online platforms. Andreas Johansson, UX Specialist at Andreas Johansson UX, said it's important to include usability tests as part of the digital marketing process and strategy.
He advised, "Sit down with representative users that might visit your site (e.g. business owners) and ask them to perform tasks with your digital products (e.g. websites). Observe what works well and what does not. Fix things on your digital products accordingly. It sounds so simple, but this is a potentially huge payoff. For example, Mozilla decreased their support calls by 70% by performing iterative usability tests on their website."
5. Have everyone communicate with customers.
Everyone, meaning each one at each level of the organization, as recommended by David Farkas, founder and CEO of The Upper Ranks. The rationale behind this move, according to him, is that you can't deliver outstanding customer service until you know your consumers and have personal ties with them.
He encouraged, "Speak with customers personally and regularly at all levels of the business, not just the customer success team, and dig deep for frank and honest feedback on your company's performance. This will offer you the knowledge you need to create an exceptional experience for each and every customer." Ultimately, you get to refine the overall digital experience strategy.
6. Prioritize clear navigation.
Highlighting the importance of convenience and simplicity in digital customer experiences, Farzad Rashidi, the co-founder of digital marketing software Respona, advised creating an easy-to-use interface.
"The more visitors can easily find what they're looking for, the better their overall experience will be. This means making sure all links are working and that there's a logical flow from one page to another. It also means using appropriate titles and labels so people don't have trouble finding their way around," he noted.
Rashidi encouraged providing as much information as possible without overwhelming them with too much at once. This includes both text and graphics, where applicable.
It's important to remember the goal at the end of the day: "an easy-to-use interface that helps users get where they need to go without getting lost or frustrated along the way." This is one key to a winning digital experience strategy.
7. Use white space.
Harping on the simplicity of user experience, Stephen Curry, the CEO of CocoSign, reminded the importance of using negative space as part of the improved digital experience strategy.
[White space] is one of the speediest and least demanding ways of further developing your site's visitor experience. Besides, as indicated by research, it is observed that adding space between two components and in the left and right edges can expand the user's consideration by practically 20%."
Curry emphasized that the white area helps users focus on important content like text, pictures, symbols, and so on, making it more appealing and obviously noticeable. It adds style to your site pages with effortlessness, he added.
"Distinguish what is more significant [in your content] and allot white area decisively to make your visitors center around the main pieces of your site," he shared, noting that this will hit two birds with one stone: improving the look of the site and avoiding page clutter.
8. Improve site speed.
One interesting thing about digital customers is that they are less patient than the typical consumers that walk into your physical store. It's easy to hit Back when you don't readily see what you're looking for in a page. If it takes forever for your website to load, you can expect a lot of people clicking back. Therefore, it's important to improve site speed for a better digital experience strategy.
Richard Lubicky, founder and CEO of RealPeopleSearch, shared his experience, "To make sure our website is on target, we use Google Page Speed Insights. According to Google, as your page load goes up from one to three seconds, your bounce rate increases by 32%. If the load time goes up to five seconds, you could lose up to 90% of website visitors."
9. Cancel pop-ups.
On the business' side, pop-ups are beneficial. They're the easiest way to increase visibility for products and services. But on the customer's side, it spoils the digital experience.
Ryan Yount, CEO of LuckLuckGo, explained how you can strike a compromise in this situation, "Pop-up messages are a nuisance for users, but they are relevant for promoting new products or suggesting old ones. It is common for web owners to incorporate them into their sites.
"However, they should be easy to cancel, and the cancel option should be right above the advertisements. If it takes too long to cancel, users will abandon your site." Remember, your digital experience strategy should prioritize convenience and simplicity.
10. Optimize for voice search.
For Joan Siopes, Marketing Director at Herrman and Herrman PLLC, the wide availability of different smart speakers today will pave the way for the growth of voice searches this year. For this reason, it's important to integrate voice search optimization to digital experience strategies, using more long-tail keywords and more colloquial terms.
She elaborated, "Marketers will also likely see an increase in the SERP (Search Engine Ranking Position) after implementing these practices for their website because of how long-tail keywords affect SEO. With this information in mind, it is clear how optimizing a website for voice search can improve a digital experience strategy."
11. Deliver an omnichannel customer experience.
Since your target audience is in different virtual spaces, it's crucial to take advantage of these same digital marketing channels. Gerrid Smith, founder of Corporate Investigation Consulting, said that the path to success is providing a successful omnichannel customer experience. He strongly believes that conversions can be considerably improved with omnichannel marketing.
"Make sure your website has all of the relevant contact information, such as email addresses and phone numbers. Integrate live chat into your website to allow you to engage with customers in real-time. Chatbots have made it easier for customer support departments to be available 24 hours a day, seven days a week, and to automate responses to frequently requested topics," he recommended.
Key takeaways
The modern-day customer is a hyper connected, tech-savvy consumer. Thus, a whole new different approach to customer experience, one that's supported by various types of digital marketing channels, is critical for business success. As you improve your digital customer experience, remember these things:
Keep the experience simple, convenient, and accessible. The use of uncluttered pages, improvement of site speed, and delivery of omnichannel approach all point to a simple, convenient, and accessible digital experience.
Map out your customer journey. With this, you can have an overview of the digital marketing channels you need to focus on and see how you can make it far easier for customers to engage with you.
Understand your customer well. It's easy to get caught up in all the data and technicalities of customer experience that you might overlook the simple fact that the ones you're serving are actual people with real-life struggles, needs, and aspirations. At the end of the day, you're essentially asking: how can I elevate the experience for this busy mother, new entrepreneur or tech-savvy Gen Z?
What are your best practices for improving digital customer experience? Let us know via our social media channels, Facebook, X, Instagram, and LinkedIn.
Subscribe to our newsletter to get fresh tips on how to optimize your digital marketing efforts straight in your inbox.
Subscribe Now
Choose topics you want to get regular updates on: