Digital got you dazed?
Type it below, and we'll show you what we've written about it!
5 Site Architecture SEO Recommendations for Better Crawlability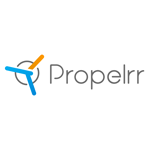 Propelrr

07 Sep 2023

7

min

read
When it comes to professional search engine optimization (SEO), there are dozens of ways that you can effectively design your site architecture for SEO wins.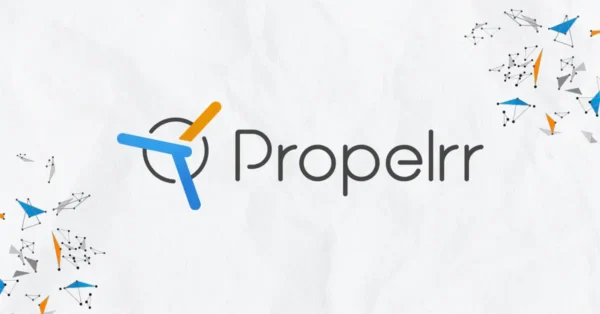 But there are dozens of ways you can fail at making a structured website, too. From content organization to user-friendly navigation, there are many elements you need to focus on when making a well-designed domain.
How you plan your architecture design can make or break your brand's presence online. Strategize your site poorly – you condemn your brand to search engine obscurity. Design your domain well – you drive digital wins for your business on search today.
Discover the benefits of a well-planned web page and apply expert tips to your brand's site structure strategy now. Keep on reading to learn about the best digital marketing practices to try when structuring this digital marketing channel for SEO success this year.
Understanding website architecture design
Your website architecture refers to the arrangement of your platform's pages in relation to one another. It encompasses all components of your web design checklist, from written content to internal links to navigation menus, and more.
Your architecture is meant to guide a user through your brand's content, while also supporting a search engine crawler's indexing capability at the same time. With a properly planned architecture design, you support the interests and functions of both your visitors and crawlers, thus leading to better SEO results overall.
A clear, intuitive, and user-friendly architecture has many benefits. Keep on reading to discover the pros of a properly planned structure design for driving SEO wins for your online business today.
The benefits of a well-planned web page structure
A well-planned web page structure has many uses when it comes to SEO for both human and search engine use. Here are some of the benefits of clear and intuitive web design for your brand's online platform today:
Improved crawlability. Want search engine bots to crawl your online channels more effectively? A well-planned web page structure is where it's at. With an intuitive and SEO-friendly website, you can ensure maximum efficiency for these search engine crawlers on your platform.
Improved indexability. When your brand's online marketing channel also has a logical site structure in place, search engine crawlers can locate and store your domain information more effectively in its index as well.
Better usability. A well-structured channel doesn't just provide better usability for bots – it provides a better user experience (UX) for people, too. With well-planned architecture, visitors can find their way around your business information more effectively, making your brand more popular with potential customers.
Deeper platform navigation. The more structured your platform is, the easier it will be for customers to find information on said platform. This encourages deeper navigation, thus driving client interest in your brand's other offerings as well.
Faster loading speed. A poorly planned page will likely include unnecessary elements that slow down your overall loading speed. On the other hand, you can streamline content and provide faster loading speeds for potential customers and shoppers with a properly planned page.
Reduced keyword cannibalization. In planning out your web page structure, you identify, distinguish, and organize various brand topics. This helps to reduce repetitive keywords and avoids keyword cannibalization for your overall platform.
Navigable internal linking. With a deliberately planned internal link strategy, visitors can benefit from a more easily navigable online platform. A good internal linking strategy will also allow search engines to generate more organic links for your business domain.
Equal distribution in link equity. Link equity refers to the domain authority that is distributed among linked pages in a web domain. If you have an orderly internal linking strategy, your online authority will be distributed equitably, thus leading to better search rankings for all your brand's marketing channels.
Increased domain authority. Overall, a strategic and well-thought out structure can increase your domain's authority, allowing it to be ranked higher on search engine results pages (SERPs) – which is the goal of any SEO strategy.
Increased conversions. Lastly, an intuitively designed domain makes it easier for customers to go from brand awareness to conversion, with lead-generating structures pointing towards conversion actions in just a few clicks.
Now that you know the myriad of benefits behind a well-designed web page structure, it's time for you to get expert tips in planning your platform properly for SEO wins this year.
Expert tips to structure your website architecture
Ready to boost visitor traffic for your business domain today? Here are five simple tips to structuring your website architecture for an intuitive and navigable platform experience right now.
Common mistakes to avoid in the structure of a website
Even with these expert tips, there are still a couple of missteps you'll want to avoid in your brand new web design journey. Here are some common mistakes to avoid when structuring your marketing channel for SEO today:
Optimizing for bots, not people. Remember, you're optimizing for both improved crawlability and a better UX. So when you're optimizing this channel for digital marketing, remember to keep human users in mind when designing your domain.
"Setting and forgetting" your content. Optimizing a platform involves constantly updating content over time. Don't fall into the trap of "setting and forgetting" content; if you want your brand platform to always reach its audiences, then you need to update keywords and to ensure your content still resonates with readers.
Leaving after it goes live. Your work as a web developer doesn't stop after a platform goes live – in fact, your work has just begun. To ensure the continued success of this digital marketing channel for your brand, you need to run regular tests to ensure it's optimized for SEO all the time.
In short: if you want to drive SEO wins for your domain in the long run, then you need to keep testing and optimizing it for its continued success. This guarantees that your brand always has a great online presence, thus leading to more conversions in the long run too.
Key takeaways
Driving SEO wins requires a long-term commitment to your brand's web page structure. So here are some final tips for you to take with you as you begin this long journey towards business success online this year:
Diversify your strategy for digital marketing success. Want to drive SEO wins for your domain? Apply web design principles to your strategy. All fields in digital marketing are intrinsically linked – you just need to find the places where they connect for your convenience.
Think long-term. If you're looking for quick wins for your business, you're looking in the wrong direction. Site architecture for SEO requires long-term thinking, with proper planning and goal-setting as well.
Employ expert help. Struggling to settle on a strategy for a winning architecture design? Don't be afraid to ask for help from an expert digital agency to ensure the best results possible for your brand today.
If you have any other questions, send us a message via our Facebook, X, and LinkedIn accounts. Let's chat.
Subscribe to the Propelrr newsletter as well, if you find this article and our other information helpful to your needs.
Subscribe Now
Choose topics you want to get regular updates on: