Digital got you dazed?
Type it below, and we'll show you what we've written about it!
B2B SEO vs B2B SEM: What's Better for Your Ecommerce Site?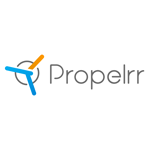 Propelrr Contributor

31 Jan 2022

5

min

read
SEO and SEM are powerful methods that can help you attract valuable leads to your websites. They are constantly evolving and developing fields with many changing Google algorithm updates and processes to keep track of.
Certainly, search engines like Google will keep you on your toes. Achieving SEO nirvana can sometimes feel like a search for the holy grail, and many marketing departments hire an SEO company to help you out for this reason.
Thankfully, there are various educational resources and informational content available online on how to optimize your website. However, most of this content is geared towards business-to-consumer (B2C) websites, which have completely different sales funnels, marketing techniques, and business structures from business-to-business (B2B) companies.
This article will discuss the vital importance of how to boost your SEO and SEM for B2B companies and how their approach towards online marketing differs from B2C companies. We'll highlight best practices for B2Bs, emphasizing a holistic approach to building brand authority with customers while also providing specific tips for enhancing your website.
Here are the top four differences between B2B and B2C SEO/SEM and how they can be used to attract the right audience and maximize sales.
Key differences between B2B and B2C e-commerce sites
The primary differences between B2B and B2C e-commerce sites can be outlined as follows. B2B customers are more about the 'bigger picture' and not just on sales.
Procurement teams have a different search intent from consumers.
If you are guiding SEO for a B2B company, chances are you're looking to grab the attention of a procurement team or group of buyers. While these professionals still use the internet to research products or services, they're not searching the internet in the same way as consumers.
In short, their search intent is different. As such, keywords for B2B clients can't be similar to those used for your average e-commerce store.
When procurement professionals conduct research specific to the product or services your company offers, they are most likely searching for specific parts, numbers or even SKU numbers. In this way, you can see how SEO is much more specific for those working in the B2B realm.
Your average Shopify-powered online store can convert quick sales by optimizing key phrases such as "pink cardigan sweater." Meanwhile, your average buying team is seeking a particular product, and it's their job to know the specifics. While great for B2C marketing, long-tail keyword optimization usually won't cut it for B2B customers.
How you can optimize for this
While it's important to use SEO to boost your rankings for the products that generate the quickest sales, it's also important to use your website to cultivate relationships with future buyers as well. This is because the sales funnel for B2B companies is long.
Hence, establishing your company as an industry expert can score huge dividends down the line. A buyer may not be looking to buy from you today or even a year from now. However, if they find themselves frequently using your website as a resource, you will likely be first in mind when they're ready to purchase.
Building relationships with procurement teams while cementing your brand authority is a must for B2B companies. You can offer white papers, e-books, or other industry-specific content to attract more traffic to your websites. Furthermore, your SEO/SEM teams must consider multiple types of searchers rather than one type of consumer they are looking to cater to.
It's helpful for your B2B company to take the time to build out different buyer personas before you craft an SEO strategy. An accountant, for example, may have different purchase-making priorities than a chief operating officer. Both may ultimately be decision-makers in the buying process, so it's important to be able to speak to both of their needs. Once you have outlined different client personas, you can use this information to guide your website optimization, keyword research, and content creation for your SEO campaigns.
B2B customers want specifics, not salesmanship
While B2C companies can effectively use attention-grabbing headlines, one-time promotions, emotional appeals, and a sense of urgency to boost their sales, B2B companies can't.
B2B customers are not always looking for the lowest price or the flashiest promotions. Procurement teams are focused on providing value to their company, but they must also do the research assuring them that your product or service is the best fit for their company – after all, it's their job to conduct due diligence.
How you can optimize for this
B2B companies need to provide specific, technical, yet engaging industry-related content on their website, explaining in a natural way how their company can solve a problem or pain point for clients.
An e-commerce store selling pink cardigans doesn't need to highlight what their product offers. However, a financial software provider may need to explain in detail how their company can solve a specific issue their client is experiencing, like getting paid faster, and how this will integrate with their existing structure.
B2B websites need to look at the whole picture, not just the landing page.
For B2C websites, it's obvious that attracting a high volume of visitors and churning out as many orders as possible through a well-optimized landing page will increase sales. However, B2B companies generally don't have as many website visitors as e-commerce sites. Moreover, those visitors are mostly procurement and buying teams, so there is usually a higher concentration on quality versus quantity of clients.
B2B businesses often overlook the importance of a well-functioning website, but considering that B2B sites often sell millions of products at a time, having a properly built and well-optimized website that adhers to a technical SEO checklist is essential.
How you can optimize for this
Providing detailed information such as part numbers for every product your company offers or creating SEO-friendly content that details every benefit your service provides can result in many different pages for a website. SEOs for B2Bs must ensure their websites follow all of the SEO fundamentals and be fully crawlable so every available URL (and product) can be properly indexed.
For B2Bs, creating a well-designed and easy-to-use business website can be just as important as the content itself in driving SEO – which leads us to our next point.
B2B websites need to focus on site speed and user experience.
B2B companies don't have to worry about things like the cart abandonment rate or a smooth online checkout process, so page speed is often ignored on many B2B websites. This is a mistake, not only because it's annoying for your website visitors, but because it can negatively affect your SEO rankings even if you are doing everything else perfectly.
How you can optimize for this
Fortunately, it's one of the easiest things to fix. User experience elements such as easy-to-understand navigation and proper text formatting are also important for ensuring professional buyers find relevant information for their buying needs.
Key takeaways
When it comes to SEO vs SEM difference, B2B have longer sales funnels and different customer demographics than B2C companies. Ranking highly on search engines won't help your B2B company if it is for keywords and phrases that won't connect you with procurement teams. B2B companies must take the time to:
Build content that will boost their SEO for industry-specific searches. For this goal, it will be critical that you truly understand the search intent and behavior of your target audience.
Establish themselves as a reliable resource for future buyers. Credibility is invaluable capital for B2B companies. Establishing your authority by providing expert content may be a long-game, but it will prove beneficial not just for your SEO efforts, but for your overall business.
Focus on the design and structure of their website to boost rankings. Don't neglect the effort to implement technical improvements to your sites. More than anything, how optimized your sites are to deliver a frictionless experience are what get plus points from Google.
Are your SEO strategies aligning with the tips we presented here? Sound off in the comments, or have a chat with us on Facebook, X, or LinkedIn.
Make sure to subscribe to the Propelrr newsletter for updates on the latest industry practices for SEO and SEM.
About the Author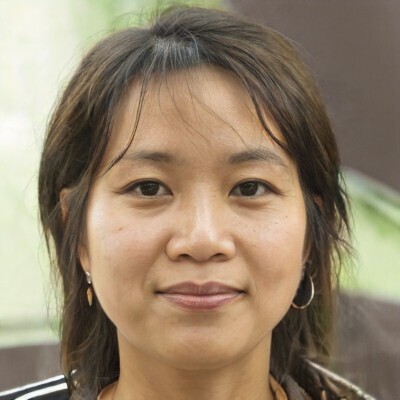 Lee Li is a project manager and B2B copywriter with a decade of experience in the Chinese fintech startup space as a PM for TaoBao, MeitTuan, and DouYin (now TikTok).
Subscribe Now
Choose topics you want to get regular updates on: