Digital got you dazed?
Type it below, and we'll show you what we've written about it!
Why Use Search Engine Optimization to Drive Brand Wins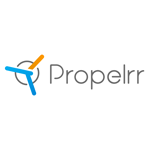 Propelrr

08 Aug 2023

6

min

read
As an SEO company, you can only guess what's the most common question we receive: Why should we use SEO in our digital marketing strategy?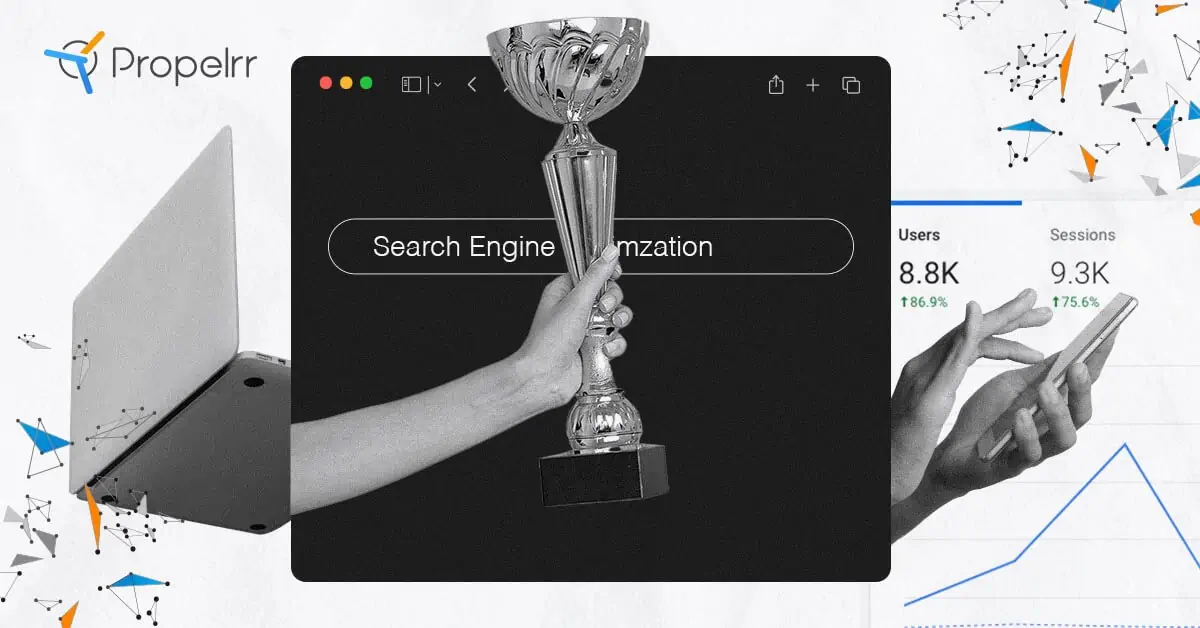 The importance of search engine optimization cannot be understated (though it's sometimes the case, surprisingly). This digital marketing execution is a lynchpin in driving traffic, sales conversions, and surefire digital wins – thus leading your brand website or e-commerce platform to more business success as well.
If you neglect your SEO, you miss out on tons of success drivers for your online brand. Without a proper guide to understanding SEO you'll end up ranking low on search engine results pages (SERPs), leading to less traffic, a lower domain authority, and a darker outlook for digital brand site success this year.
Take a look at this quick guide to understand the top reasons why SEO is important for business success online right now.
The negative impact of bad SEO practices
Neglecting or ignoring your website's SEO is a bad practice that all online marketers should shake off. Your website's ranking on a SERP genuinely matters; without it, your business becomes less visible online, thus reducing sales conversion and revenue opportunities for your brand site or e-commerce platform.
Search engines can be your main driver for growth in the online world. Users look for what they need by utilizing engines like Google or Bing; then, depending on how you made use of this technique in your web content and development process, these users can potentially discover your business, its products, and its services today.
By neglecting or ignoring SEO in your web and content development process, you bring about dire consequences to your company's overall success. These consequences include things like:
1. Difficulty ranking higher on local SERPs.
By ignoring key executions like local SEO in your strategies, you make it more difficult for your business site to rank high on SERPs. Ranking low on a SERP means you become less visible to users, thus resulting in reduced traffic, sales conversions, and revenue in the long run.
2. Inability to establish domain rank and authority.
Ignoring this important pillar in your online promotions strategy will also result in poor domain ranking and authority. Let's say you want to build an e-commerce website for your brick and mortar store. By avoiding tasks that raise your domain authority, like SEO for e-commerce product pages, search engines and your customers will mark each of your e-commerce pages as unreliable, thus lowering your platform's SERP ranking overall.
3. Reduced trust from potential customers online.
Put yourself in the shoes of a potential customer. If you looked up your brand online and saw that its website was wonky, slow to load or difficult to navigate, you'd feel pretty disappointed. You might even abandon that business and its website forever. That reaction is exactly what you want to avoid – hence the importance of search engine optimization in making your site or platform palatable for potential online customers.
4. Wasted effort to set up a webpage that may not get traffic.
Let's say you remember to integrate search engine optimization into your web and content development process. If you consistently practice bad optimizing tactics, you'll end up spending way too much time and effort on a long-term strategy that won't drive results. In setting up a web page without optimizing it properly, you won't even be able to drive traffic – thus wasting resources that could be allocated to better executions.
These activities require long-term commitment to constant and consistent website improvement. The negative impacts of bad optimizing practices can be destructive for any business, and can lead to terrible revenue losses that might sink your ecommerce platform in today's increasingly digital landscape.
Do these consequences seem daunting to you? Then you might be more inclined to understand the benefits of optimization for your business. If you want to boost your online presence instead of bringing it down, you need to engage in expert SEO practices that are both strategic and incredibly cost-effective.
Want to drive digital marketing wins for your brand? Then discover what constitutes good search engine optimization and check out the essential benefits to effective optimizing for your company in the next section.
What are search engine optimization benefits that boost online presence?
This pillar of digital marketing, when executed strategically and correctly, can easily enhance your brand domain or e-commerce platform's presence online. With boosted online presence on engines like Google or Bing, your brand can reach a wider audience, better match a user's search intent, and increase the rate of incoming conversion-ready traffic for your site.
Proper SEO training is essential to achieving these coveted business benefits. This should include the proper application of optimization techniques on your web content and development process, along with some guidance from SEO experts in your business' online promotions field.
A few additional business benefits to this digital marketing execution also include exciting website prospects like:
1. Organically driving high-quality traffic to your website.
With an on-page SEO checklist, you can accomplish key tactics such as advanced keyword placement or schema markup to attract high-quality traffic to your platform. This ultimately increases the number of qualified visitors to your domain, thereby driving up the likelihood of successful sales conversions and revenue.
2. Increased awareness of your brand.
With content marketing that is informed by optimizing for search engines like Google or Bing, you can also create content that is more valuable to your audience members than ever before. This helps drive better brand awareness, ensuring a steady stream of interested customers over a longer period of time.
3. Reduced negative website indicators.
By conducting important technical SEO audits on your website or web pages, like page speed optimization, responsive design, and other improvements, you reduce negative indicators that lower your SERP rankings and even improve the user experience for potential customers visiting your e-commerce platform.
4. Targeted conversion-ready leads with relevant content.
Targeting conversion-ready users with SEO-first content means consistently generating useful content for audiences that are primed for conversion. With such relevant content, you provide important information that is more likely to push audiences down the buyer's funnel, securing higher conversion rates for your brand as well.
5. Decreased paid advertising costs with inbound digital marketing.
With an inbound digital marketing strategy like optimizing for search, you attract potential customers to your business without the need for extra advertising costs. This expert e-commerce SEO move saves on money and resources, thus giving you better leeway to execute more impactful campaigns in the long run.
These highly coveted benefits can easily be achieved when you utilize tried-and-tested digital marketing optimization techniques. These techniques include things like writing SEO-friendly content, conducting on-page optimization, and leveraging and off-page improvement techniques for your ecommerce platform.
You can also achieve these benefits with the right guidance from an expert digital marketing agency. With the support from SEO specialists at Propelrr, for example, you can develop a focused strategy that is tailor-fit to your company's specific needs for website or platform growth on search.
As long as you continue to apply these crucial executions throughout the rest of your digital marketing strategy, you'll be able to drive up more user traffic, increase successful sales conversions, and gain even more revenue for your company.
Key takeaways
The importance of search engine optimization cannot and should not be underestimated. The fact of the matter is that without this critical pillar of digital marketing, your website or e-commerce platform will flop – and depending on the type of business you promote, that could prove to be a death sentence for your e-commerce brand in the long run.
Never ignore or neglect this crucial best practice for your business. Instead, try to take these final tips with you to drive digital wins:
Use established frameworks for surefire success. If you make use of something as scalable and data-driven as Propelrr's digital marketing framework, for example, you can also integrate optimization into every level of your marketing strategy, thus allowing for constant and consistent website improvement over time.
Be strategic with the goals you want to set for your optimization. To do this, make sure to identify what your overall business goals are, and what your website or e-commerce platform can do to contribute to those goals. By unlocking these insights, you can begin to define the specific optimization steps you can take towards improving your site's ranking on Google, Bing, and more.
Get expert help from reliable agencies. As a digital marketing agency in the Philippines, we at Propelrr can ensure that your overall business gains great results from website traffic. Work with experts in the field of search engine optimization to secure surefire wins for your brand.
Curious to know more about our full-scale range of services? Send us a message via our Facebook, X, and LinkedIn accounts. Let's chat! To receive more expert insights in this pillar of digital marketing, make sure to subscribe to the Propelrr newsletter too.
Subscribe Now
Choose topics you want to get regular updates on: