SEO for Ecommerce Product Pages: 10 Effective Tips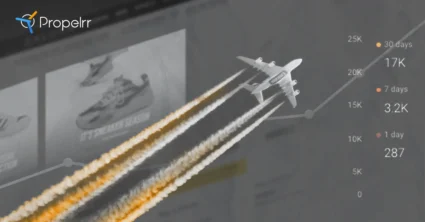 Are you checking off your SEO for ecommerce product pages consistently?
SEO, or search engine optimization, is the process of improving a website and its product pages for better rankings on search engines. It makes use of data-driven methods to optimize websites; so, with the right SEO company, you can effectively front your products to more potential customers for even more sales.
Ready to ensure your data-driven ecommerce success this year? Then keep on reading to discover expert ways to optimize your ecommerce product pages with SEO. 
Search engine optimization for ecommerce product pages
Looking for effective ways to improve your company's website today? Here are 10 of the best ecommerce SEO practices to optimize your web page for sales right now.
1. Increase keyword relevance.
Keywords are the key to your search engine success. 
When you utilize the right keywords for your ecommerce website, your customers will be able to search for your products more easily online. They'll be able to discover what you offer more quickly because of the keywords you chose, which were relevant to their needs and followed their transactional intent.
So if you want to optimize your website's individual pages, start things off by increasing your keyword relevance. To target the right keywords, utilize tools like Ahrefs, Google Search Console, and other simple keyword research guides.
2. Optimize meta descriptions and titles.
Another way to optimize your ecommerce website is to make use of effective meta descriptions and titles for your individual product pages.
SEO-friendly titles and meta descriptions help to improve your website's search engine rankings and overall sales success. A good, SEO-friendly title utilizes relevant keywords up top, grabs a potential customer's attention, and fits between 285 to 575 pixels.
A good meta description, on the other hand, should also be unique and utilize relevant keywords up top as well. However, it should also contain a clear call to action (CTA) and fit between 430 to 920 pixels.
3. Create unique content for each page.
Content that is unique, informative, and high-quality can serve as the foundation for your successful page optimization. Not only will your content be informative for your customers, but it will also ensure higher search engine rankings for your product's page – enabling potential buyers to discover it more easily in their online buying journey.
To create unique content for each web page, you need to highlight what makes your products special through highly descriptive descriptions. These descriptions should contain relevant keywords that are unique to your individual items so that they can be easily found by customers using search engines.
The more unique your individual site's content is, the more searchable it can be. The more searchable it is for your customers, the easier it will be for them to find and purchase. This is how you can drive more sales for your brand in the long run. 
4. Utilize structured data markup language (SDML).
Structured data markup language (SDML) is the coding language used to make website data readable for search engines. SDML provides Google with information about your product, so that it can understand and rank your individual page favorably.
This markup language provides context to search engines so that they can match user searches to your relevant content. By utilizing SDML, you can therefore make it easier for potential customers to discover your website's pages when they look for things online.
Make sure to use SDML correctly to drive those sales and conversions. If you implement it incorrectly, Google might penalize the offending website page and rank it down.
5. Enhance internal linking structure.
Internal links are links that connect one page to another within the same website. These links help online shoppers navigate through your platform with ease, serving as the structure or "architecture" of the ecommerce site.
Internal links also serve to boost Google search engine rankings for individual product sites. By including internal links with relevant keywords on your website, you can increase their rankings and make those items easier to find for customers.
Poor internal linking structures lead to a confusing browsing experience for customers, lowering the likelihood of an onsite purchase. So make sure to enhance the linking structure on your website to improve individual page visibility and performance.
6. Create a mobile-friendly site design.
According to a recent study, 63% of Google searches are done from a mobile phone. With a majority of users conducting online searches with mobile devices, optimizing your website for mobile is key if you want them to be more discoverable and more successful this year. 
You have to create a mobile-friendly website design to optimize your product pages for search engines like Google. By having a mobile-compatible and fast-loading webpage, you provide better user experiences for customers, thus reducing bounce rates and improving your Google rankings too.
These, in turn, give the things you're selling a competitive advantage online, increasing those desired sales in the long run.
7. Leverage visuals and copy to stand out from the competition.
For your ecommerce design, you need to leverage eye-catching visuals and convincing copies to stand out from the crowd and convert visitors into buyers online. 
Visuals bridge the gap between our products and customers. Quality photos and videos provide users with the visual information they need to know your products and purchase them right away. An effective copy does much of the same; it provides users with information on what you sell, helping to affirm their decision to purchase on your site.
Just make sure to use relevant photos and concise copies. These will help your visitors digest an individual site's information quickly for better decision-making online. 
8. Optimize your URL structure and category system.
Your URL structure and category system are critical to the success of your product page's searchability. These elements help search engines and online users understand your website's overall structure, making your web pages more discoverable whenever a customer conducts a query online.
Optimize your URL structure and category system by using descriptive, consistent, and lowercase keywords. These keywords, when selected carefully, can improve a category page's ranking by perfectly matching the search intent of your potential customers.
9. Focus on mobile-friendly design and content.
Given the importance of mobile search, you have to optimize your ecommerce product pages to accommodate more mobile-friendly design and content. You can do this by utilizing photos and videos in the right formats and sizes, or by compressing your visuals to decrease file size and improve loading speed.
You can also do this for your written content by writing clear headlines with spaced out subheaders and content paragraphs. Avoid chunks of text by spacing out your content for a more mobile-friendly reading experience too.
10. Leverage funnel analysis to improve performance.
The last tip on this list is to leverage funnel analyses on your website's product pages to improve their overall performance online. A funnel analysis is a process in which you study and understand the customer's entire buying journey, step by step. 
By conducting a funnel analysis, you can discover the key drivers of a customer conversion, thus allowing you to leverage those elements for a smoother journey down the buying funnel. You'll also be able to weed out the elements that don't work for your own page's performance, thus optimizing it for better results overall. 
Case studies on SEO for product detail pages in ecommerce
To get a better understanding of why SEO matters to the overall success of your ecommerce website, here are three excellent case studies for successful product detail page SEO online.
H&M
When customers look up generic keywords or queries, it's important to ensure your brand's product site is populated with those relevant keywords so that it turns up first on a user's Google search.
As with H&M, for example, they ensured that their individual page on plus size clothing was optimized for keyword relevance. This helped them reach the top of the search results for this generic but incredibly important item keyword.
Everlane
On the other hand, when customers look up your specific brand name, you'd want your web page's Google result to be as optimized as possible.
When you look up the term "Everlane" online, for example, you're immediately greeted with an informative search result that is directly connected to your query about the eponymous company. 
The company optimized its titles and meta descriptions for easy searchability, and they made sure to include a CTA in the description to entice customers to shop right away. These subtle optimization techniques ensure that customers immediately find what they're looking for, and are encouraged to learn more about their query as well.
Colourette Cosmetics
In these last few examples, Colourette Cosmetics ensures even more product searchability and accessibility with its individual product sites that are optimized for mobile search and website use.
Not only is Colourette Cosmetics website easy to open on mobile, its visual and written content are also optimized for mobile viewing too. Their product information is clearly labeled and easy to understand, ensuring that customers have an easier time completing a purchase – thus driving more sales conversions on their mobile site.
Key takeaways
The SEO you do for your brand's product pages is just one part of the larger picture for your ecommerce website wins. However, this doesn't mean that it isn't important to your overall ecommerce security and success. 
Here are a few takeaways to keep in mind so that you don't forget the relevance of your SEO for ecommerce product pages:
Focus on data-driven techniques. SEO isn't something you do without data-backed research. To properly optimize web pages for search engine success, utilize data-driven techniques like keyword research, funnel analytics, and more. These will ensure the success of your ecommerce site optimization.
Keep customers top of mind. While utilizing data-backed research, always keep your customers top of mind too. Remember: you're optimizing your pages so that customers can find them. So always consider your customers' needs and journeys to ensure optimal results for your site too.
Don't be afraid to seek help from experts. This kind of nitty gritty SEO is tough to do right without the right help. So remember to get in touch with ecommerce development experts to increase your chances of business sales success today.
If you have any other questions, send us a message via our Facebook, X, and LinkedIn accounts. Let's chat.
To receive direct tips on SEO or ecommerce, make sure to subscribe to the Propelrr newsletter too.