Digital got you dazed?
Type it below, and we'll show you what we've written about it!
Search Engine Optimization and AI: How to Drive Better Results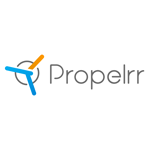 Propelrr

07 Sep 2023

9

min

read
Search engine optimization (SEO) is a highly technical and incredibly crucial process for any website's success on search.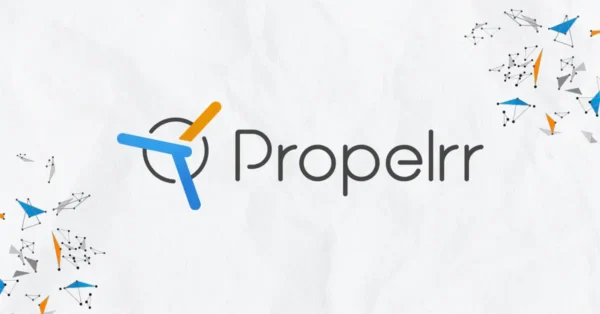 If you want people to find your brand, your website needs to be at the top of every search engine results page (SERP). If you want your website to be a top search result, you need to optimize it in accordance with very specific search engine criteria.
The overall SEO process includes a myriad of tasks, like keyword research, content creation, on-page and off-page optimization, and more. Given all these highly technical tasks – alongside the many improvements that search engines undergo almost every day – it can be difficult for digital marketers to optimize a website for search successfully, if at all.
This is where digital marketing technologies like artificial intelligence (AI) can come in. By using this exciting type of emergent tool, digital marketers from big and small companies alike can automate time-consuming tasks, optimize content efficiently, and hit internal goals more quickly too.
Regardless of the controversy surrounding AI, you can benefit from it as a digital marketer when you leverage it in smart and strategic ways for your business.  Curious to learn more about AI when it comes to SEO? Discover how these two digital marketing powerhouses can work together for your brand when you check out this expert guide today.
What is artificial intelligence for search engine optimization?
Artificial intelligence (AI) refers to the use of various technologies, like automation, machine learning, natural language processing (NLP), deep learning, and more, to complete complex tasks like a real person would. AI can find patterns in data, make predictions based on those patterns, and then learn from those predictions to make more successful decisions, all in rapid succession.
AI can perform simple but arduous tasks more quickly and efficiently than a human can. This automated technology is designed to make human work a lot easier – hence its popular application among today's new breed of SEO strategists.
Various SEO tasks, like keyword research, data analytics, technical audits, local SEO, and more, require tons of time and effort. Without these tasks, you risk failing at your SEO; however, these tasks still need a lot of time-consuming effort on your part as a human marketer. With AI tools, you can automate key aspects of your optimization and generate even better results, in way less time.
There are a myriad of ways in which you can leverage artificial intelligence to make your website optimization a lot more productive and effective. Read on to discover some of the top tasks that automation can assist you with in optimizing your website for better search intent today.
How AI can be used in site ranking
Artificial intelligence is an exciting and emergent technology that offers tons of opportunities to revolutionize search engine optimization today. Here are just a couple examples of ways that AI can be used in site ranking this year.
Overall, AI can easily assist you in the optimization of your website by automating and tackling multiple site ranking elements, all at the same time. With automated keyword research, content creation, and on-page optimization, you can improve SEO performance and SERP rankings, all in just a few clicks.
Of course, these artificial intelligence pros don't come without a couple of controversial cons. So keep on reading to learn about the concerns surrounding AI in the realm of SEO – especially when it comes to AI-generated content.
Addressing the controversy around AI content
As exciting as the prospect of automation can be, you need to practice care in the utilization of this technology for your digital marketing needs, especially in the realm of content creation. Here are some of the concerns that experts have around the use of AI in SEO, for your own reference:
With the meteoric rise of AI comes the meteoric rise of abuses in using this tool, along with strict safeguards enacted by top search engines in the biz. It's important to keep all the aforementioned precautions in mind to ensure you use your AI tools for good, for the sake of your brand.
Given these crucial reminders, it's also time to remind yourself of all the good that this technological advancement inspires in your optimization journey. Keep on reading to discover the key benefits to AI in SEO today.
The benefits of AI for SEO
Automation and deep learning aren't the only benefits of this emergent tool. Here are some of the top pros to AI in SEO that you can leverage in your daily work executions:
Improve content quality. As important as it is to use generative AI responsibly, it's also equally important to understand how it revolutionizes SEO for the better. With automated tools like Grammarly and Atomic Reach, you can greatly improve your content's quality, relevance, and overall performance, thus driving better customer engagement and boosting SERP rankings overall.
Enhance the user experience. With tools like Market Brew, you can gain recommendations for improving your website's UX, based on existing criteria from top search engines. With an improved UX, you foster more pleasant relationships with online users, thus encouraging customer loyalty and hitting targets with crawlers for better search ranks.
Increase website speed and performance. The faster the loading time, the better the UX, thus resulting in higher SERP ranks. By using AI tools to monitor your site speed and performance, you can enact regular technical SEO audits over time, thus providing a smoother experience for users and driving customer satisfaction in the long run.
Make competitor analysis easier. In competing for SERP ranks, you have to make it your mission to be one step ahead of the rest of the competition. To develop better strategies and beat industry competitors, use automation to collect competitor data, gain updates on market news, and conduct SWOT analyses against other strategies.
Speed up data analytics. The very nature of artificial intelligence entails processing megatons of data in just a couple of seconds. So when it comes to data analytics – an execution that requires tons of research, data processing, and data visualization in order to build solid strategies – you can use automated tools to process information and build complex strategies faster than ever before.
Scale SEO executions. All these AI benefits are here to improve your brand's multi-step site ranking strategy, which inevitably scales up your subsequent SEO executions too. With AI, you can scale your more tedious SEO executions without overworking your human team, thus leading to more optimal resource planning throughout your entire SEO journey.
AI can assist you in making arduous and time-consuming tasks a lot easier to execute. With the weight of basic tasks lifted from your shoulders, you and your team can easily dedicate more time and resources to training for more advanced SEO – thus allowing for better site ranking results for your brand in the long run.
The future of SEO: Is it worth the investment in AI?
Now that you know the benefits and drawbacks of AI in SEO, it's time for you to ask the most important question of all: is it worth it to invest in AI as early as now for your optimization needs?
We think it's definitely worth the early investment. Why? Here are some of the upcoming advancements in AI that will drastically affect your brand's website and SEO within the next decade alone:
The future of AI in SEO is bright, in that it offers digital marketers an exciting opportunity to make their strategies more robust and advanced than ever before. As long as you pitch your investment into this technology early, you can make the most of this emergent tool right away and drive faster, better results ahead of the rest of your competition in the industry.
Key takeaways
With the right attitudes and mindsets, AI in SEO can be incredibly exciting for digital marketing experts today. So bring these final takeaways with you as you dive into this brave new world of artificial intelligence with the help of the experts at Propelrr:
Debunk misconceptions around AI. AI isn't here to take over the world. Rather, it's here to assist you in completing heavier tasks that take more time for humans to execute.
Use it to assist, not to replace. Taking the human element out of your SEO practice can also cause potentially harmful results for your website. Use AI tools to assist you in your search engine optimization, and not replace crucial human oversight.
Invest early, win early. Advancements in artificial intelligence are arriving more rapidly than ever before. It would do you good to invest in these technologies in advance, so that you can learn from them early and drive wins as early as now.
If you have any other questions, send us a message via our Facebook, X, and LinkedIn accounts. Let's chat.
Subscribe to the Propelrr newsletter as well, if you find this article and our other information helpful to your needs.
Subscribe Now
Choose topics you want to get regular updates on: