Digital got you dazed?
Type it below, and we'll show you what we've written about it!
7 Expert Tips on How to be a More Data-Driven Marketer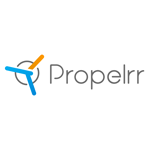 Propelrr

18 Mar 2021

7

min

read
What does it actually mean to be a 'data-driven digital marketer'? This tips might give you the answers you need.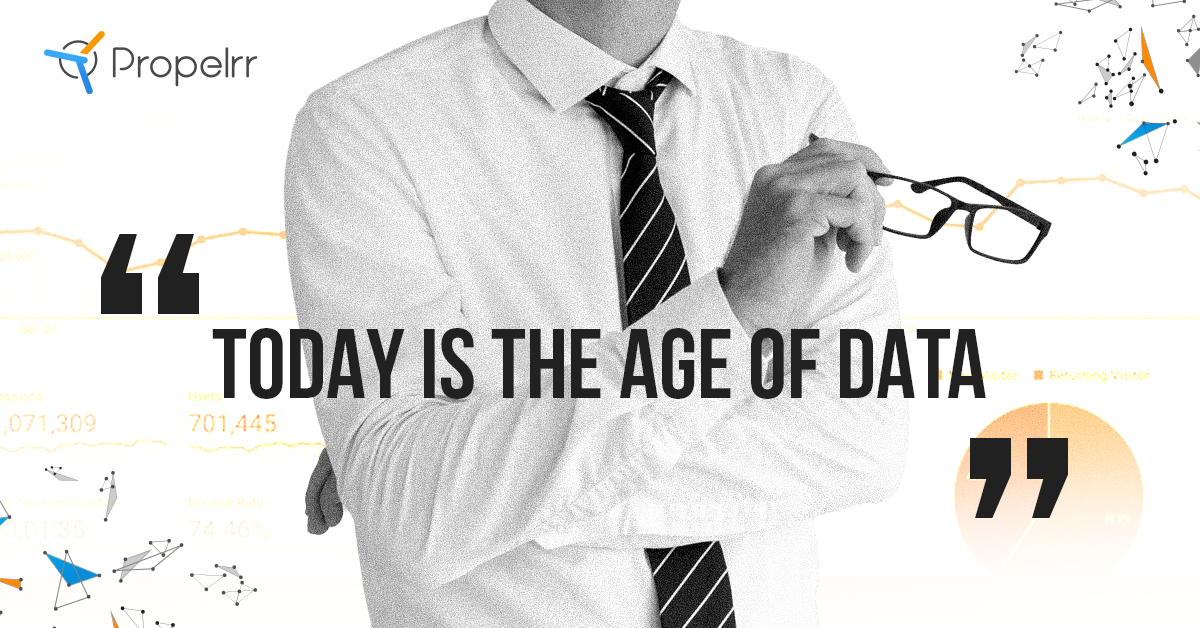 "Today is the age of data."
Marketing continues to evolve to the changes brought about by the digital age. Much like the end-users, companies should be able to adapt effectively in the fast-paced environment of the digital world in order to successfully see results.
With growing consumer expecations for businesses to be online and personalize their experiences, companies should take active steps into developing their own data-driven digital marketing strategy frameworks to meet the demand. This data-driven framework will help you not just gain insights on how to better serve customers online, but also help you develop more reliable strategies that guarantee durable results.
This is called data-driven marketing.
What is data-driven digital marketing?
Data-driven digital marketing is a concept wherein companies use data from their customers in order to predict their needs, wants, and possible behaviors in the next few years. Methods like predictive analytics, for example, can help you predict or anticipate changes in how they interact with your pages and/or websites, and even stay one step ahead of your competitors.
This systematic approach has been vouched for by marketers and companies. According to Forbes, 66% of marketing leaders believe that this strategy increased their customer acquisition rate.
But much like other strategies in marketing, a data-driven approach still meets a lot of trials and errors. It also takes a significant amount of time to wield the power of data and build frameworks that work to create successful campaigns.
It's a good thing then that, as a data-driven digital marketing agency, this is the stuff we know best. We've done our time with the research and data crunching and handpicked the best advice out there to help you take that first – or even your next big step, into data-driven marketing.
If you want to get a headstart, then read these tips below.
Data-driven marketing tips from the experts
1. Combine data for a better understanding of your audience.
Photo courtesy of William Iven from Unsplash
Casey Carey, Platforms and Publishing Marketing Director of Google, believes that companies shouldn't just settle at reading data gathered from a customer's interactions with ads or engagements on the website. According to Carey, this results in a "fragmented view of your customer" and that you may end up missing critical pieces of the puzzle in insight development.
This aligns with the key digital marketing trends we're seeing in 2021 that pertain to non-linear customer journeys. Meaning that they don't really just interact with a brand in one or two channels, exclusively. Often their journeys have a lot of twists and turns before they finally reach the conversion goal.
In that regard, she suggests that marketers should look beyond first-party data sources, but also looking into third-party sources to get a "holistic understanding of your audiences." From this assessment, you can then get a gauge of who your audiences are, what they need, and messages that resonate with them. In turn, with that data, you can ensure that your marketing and business strategies are accurate and will achieve the best results.
2. It's all about using the right set of information.
Photo courtesy of Daria Nepriakhina from Unsplash
We get it, data gathering can be and is overwhelming.
In order to refine the chaos that is your data, it is important to know which kinds of information you should collect and analyze in the first place.
A quick tip: always gather info on your competitors. Danielle Canstello of Pyramid Analytics backs that up by saying that asides from your own, you also have to be familiar with your competitor's performance.
It is imperative to understand that your company doesn't have a monopoly over the playing field, especially on digital.
Your direct competitors are a good benchmark for digital executions since they will be likely targeting the same consumers like you. Ask yourself: do you have competitors whose campaigns really caught your attention?
If the answer to that is 'yes, then that's your cue to tear down that campaign and see which parts of it you can adapt into your own strategies and executions.
This goes in line with the point added by Canstello that competitor data is "not for you to copy but for you to have a better understanding of what could work and how to improve that strategy to your advantage." With constant practice, you can assure that you're not only overtaking your competitors but also widening the gap between you and them.
3. Know your consumers on a personal level.
As digital marketers, and thanks to Google Analytics and a few other survey and analytics tools here and there, you have first-hand data of what your customers like, dislike, and react to often.
Using crucial information such as this can help you come up with smooth and personalized campaigns to gain attention, traction, and action from your customers.
In the words of Brian Solis of the CMO network, "extreme personalization is the new personalization."
As customers begin to expect more than just personal engagement, they also demand that the engagement come at the right time, on the right device, and with the right message.
Through extreme personalization, Solis asserts that campaigns deliver "exponential accuracy and better results which immediately impacts your bottom lines."
4. Find the problems to get the trend.
Trends are usually what users follow, but for marketers, this can be the solution to a better digital marketing strategy. Keep in mind that your marketing campaigns are just one step to making someone bite into what you're selling.
Knowing where the problems lie is the crucial point to know what to solve and eventually how to solve it.
This was perfectly demonstrated by Ivan Dimitrov whose data practices were cited by WordStream as a stellar example of data-driven marketing.
Ivan shares that he analyzed every single action their customers take on their site. Their efforts uncovered exactly where their visitors stopped being interested and other patterns. Using this data, Dimitrov and his team improved their campaigns and achieved better results.
5. Having a high digital maturity is the key.
Digital maturity is the backbone of a modern business approach.
That's a point demonstrated by Salesforce and their Senior Vice President Jon Fee in an investigation on the performance seen by non-profits during the pandemic.
According to their study, organizations with high digital maturity fared between three to nine percent better than medium digital maturity organizations. They also noted that these organizations are "not only more effective at pivoting their operations at the onset of the crisis, they are also more likely to have won grant increases, and more positive about the future."
To achieve high digital maturity, it is crucial that you start with the basics, which are tools. What you can do at this point is starting to canvass for digital marketing tools that your business might need. Then follows the learning and mastering of these tools.
On the other hand, if your organization is pressed for time to develop this expertise, you can always reach out to an expert data-driven agency that can help you out.
6. Be channel-specific 
Photo courtesy of Lara Choutte via Unsplash
Another important tip from Salesforce's Jon Fee is to hit the channels that your customers are currently consuming. Thanks to today's technology, this is information you can easily gather.
Using the information on consumer device preference, you can customize your audience targeting according to the channels that best work for them.
For example, almost everyone now is on their smartphone. You can come up with a mobile-friendly strategy so you could reach customers easily. Optimizing your websites to accommodate a mobile layout is a good first step, too.
More than making your targeting more accurate, putting a priority on targeting their preferred channels also makes the purchase journey easier for your audiences – a win-win for both company and customer.
7. If you can't read data, have someone read it 
Photo courtesy of Myriam Jessier via Unsplash
If you want data to be on the driver's seat of your business, but have little to zero knowledge on crunching the data into insights, let data scientists help you out!
Save yourself and your team from deep-end analysis paralysis and seek help from people who know their stuff.
That's one of the key steps to creating a data-driven culture suggested by Oliver Wyman Labs Head of Data Science and Analytics David Weller, as he says:
Data scientists should be constantly collaborating with other business teams "so that the language of analytics can meet and complement the entire business."
And honestly, we couldn't agree more with that statement.
Key Takeaways
Becoming a data-driven company may be a lot of work, but with the right tools and team to help, you can become the top company in the game. During your endeavors to take your business in a more data-informed direction, remember these crucial points.
Be data-driven, but maintain empathy for your consumers. Data can only tell you a lot of things about your customers. But at the same time, it lacks the human element that makes campaigns resonate strongly with them – this is something that only empathy and just being human can allow you to do.
Data insights are still dependent on the expert looking at the data. Without an expert who can read and distill insights from the data, then the data will just end up as dead weight on your disk space. At the heart of a data-driven business is still the experts who develop the insights and refine them into beautiful strategies and campaigns.
Get thinking, but also get moving. When looking at data, many people fall into the trap of 'analysis paralysis.' Which, admittedly, is very hard to shake off even for the best data analysts. Always bear in mind that data is only useful when insights are put into action. Only then can you actually begin to achieve these high-performance results.
We're big nerds for data! Let's talk about how you and your company become more data-driven, today. Drop the Propelrr team a message over on our Facebook, X, or LinkedIn.
Subscribe Now
Choose topics you want to get regular updates on: