Customer Insights Analysis – What is it and its Strategic Uses?
Customer insights analysis often hold the key for helping you improve your marketing strategies.
In today's rapidly evolving market landscape, unlocking the next big opportunity often lies hidden within the data we collect. A customer insights analysis is what businesses use to navigate this vast sea of information, pinpointing precisely what your customers feel, want, and need. As more changes unfold in the landscape, understanding this analysis is no longer an option, but a necessity. The digital age, after all, is driving transformations at an unprecedented pace; companies need sharper tools to stay ahead. This post will discuss consumer analysis, its role in helping you tackle those changes, its strategic uses, and tools you can leverage to ensure you thrive in the cutthroat environment. After finishing this article, you'll glean insights on what consumer analysis is. Get ready to be motivated to implement it for your business, put it into practice, and reach your desired bottom line. Let's start by defining what consumer analysis is.
What are consumer insights?
Consumer insight is all about interpreting customer behavior and customer feedback from gathered data. This is to form a deeper insight and understanding into how you can best provide solutions to your customers through your products and services.
The insight you form will help you understand who best to target, what to offer them, their pain points, and how you should approach them. It also answers questions like:
What are my potential customers interested in?
How can my product or service resonate with them?
How can I make them repeat buyers and brand advocates?
Simply put, consumer analysis tells you what to do about your product and customers. By asking the actionable and open-ended questions, collating answers and, subsequently, organizing them in a structured database, you can make actionable and informed decisions to help you reach targets. It will tell you if you just need to modify a product or create a new product line altogether. For example, if your brand has a complex array of products like this well-known lingerie ecommerce store, you'd want to make sure your best-selling items are the most visible to new visitors for better chances of conversions. With consumer analysis, they'll know what those items are and leverage them for their item placements. It'll also tell you if you should stick to your current target audience, expand it, or change it. It connects audience satisfaction with your business goals. To make the point clearer, here's another example. It's easy to assume that a medical alert brand guide for seniors would have the elderly as the audience. However, with research and proper analysis, you'll find out that their family members or guardians are the ones with the purchasing power, hence, making up the majority of the target audience. Whether you run a poll on social media platforms, do demographic research, check online reviews, or conduct an open-ended survey, you'll get the insight you need to strategize your next moves. But for more highly converting consumers, consider these two factors:
Focus on data quality. High-quality data means it's genuine, current, and has the required classification. If these 3 elements are present, your analysis will usually get the right conclusion.
Hire an expert analytics team. Interpreting data needs expertise. Even with accurate data, you can't get the best actionable insight unless you work with an expert that understands the data beyond face value. Additionally, these experts can provide you with a tested opinion about the course of action to take.
The main purpose of consumer insight analysis
Consumer insight analysis answers the 'whys' about your product so you can minimize the 'buts' and the 'ifs' of your marketing and sales team. Simply put, this practice helps you leverage consumer behavior and preferences for revenue growth. Incorporating data-based insights into your marketing and sales strategies will provide you with a more accurate direction to take. With this, decision-making and solution-creation will be much easier and on point. Now that we understand what consumer insight analysis is along with its purpose, it's high time we discuss what kinds of customer data and consumers you can leverage for your business.
Four types of customer data you need to track
Here are the four most common types of data you can gather to draw analysis from.
Basic data

This type of data, also referred to as demographic data, helps you create a customer profile. It includes a customer's name, age, gender, contact information, and ad location. This is also where financial data like occupation, income, and annual revenue falls.

Behavioral data

This second type of data includes information about how customers use your services. It includes their behavioral patterns when it comes to signups, logins, and deactivations. On the email marketing side, this would mean why users subscribe and unsubscribe to your newsletter. When offering free tools, it'll tell you if your service placement, call-to-action, and copy are on point and effective in engaging the user. When looking at ecommerce store interactions, behavioral data includes popular products for store visitors, why shopping carts are abandoned, and effective ways for cross-selling and upselling products. Other behavioral data includes:

Devices used
Purchase histories
User attention span
Average order value
Feature usage and duration

To make qualifying behavioral data easier, you can take advantage of consumer tools. Most website builders have a built-in feature for this but you can also explore third-party integrations like heat maps and Google Analytics.

Interaction data

Almost similar to behavioral data, interaction data is customer engagement information. It includes:

User flow
Video views
Conversion rates
Clickthrough rates
Website visit count
Page open and bounce rates

Apart from analyzing product use, you can also gather interaction data for blog posts. It'll help you analyze if the blog engages readers enough to finish the read, if the intro is enticing enough to make the reader scroll further, and if the article has common sections where readers tend to exit the article.

Opinion data

As the name suggests, this type of data gathered is about how website visitors and customers think about your brand. With it, you'll understand the prevailing public opinion about your offers. The data you could gather here include:

Purchase criteria
Customer preferences
Product or service desirability
Buying motivation and challenges
Customer satisfaction and concerns
With these four types of data, you can generate four types of insight analysis which we'll cover in the next section.
Four types of customer data: Know who to target
With different types of data come different forms of insight analysis, take a look at the four most common kinds.
Usage information

This type of analysis goes for both product and website use. This usually will tell how people find your product and how frequently they use it. Both interaction and behavioral data can be used here.

Customer service data

This mostly involves customer experience with your touchpoints including how you address issues they bring to your attention. Behavioral and opinion data are leveraged in this type of insight analysis.

Customer loyalty information

This type of analysis reveals how satisfied users and customers are with your offers. To measure this, most businesses use the NPS or Net Promoter Score. Opinion data is leveraged here. For example, in the world of renewable energy, customers are constantly on the hunt for reliable, efficient, and sustainable products. A company like ShopSolarKits offering solar generator kits can use the NPS to gather invaluable feedback to refine their products and services, ensuring they exceed customer expectations on electricity needs and preferences.

Competitor analysis

This analysis involves market and consumer research. With it, you'll understand the best-selling offers your competitor has, what your target market likes about them, and how they generate the revenue they have. From the analysis you draw out, you'll know what strategies to employ, what gaps you can fill, and what you can improve to get better results. Brands leveraging their websites for online exposure employ SEO efforts for higher online visibility. Many take the extra mile to upskill by enrolling in SEO certification courses to build know-how on the initiatives they can start with.
Estuary Flow is no different. They've analyzed what content the competitor is making and bridged the content gap on relational database topics and generated this PostgreSQL guide to redirect more of the target audience to their website instead of the competitor. Now that you've drawn out useful information, let's consider where you can best use them.
Seven strategic uses of consumer analysis
Consumer analysis allows for a stronger emotional connection with your target market so you can generate as much as 85% more sales. This is fostered when products, services, and the brand website are tailored to the customer's preferences. Hence, using the data gathered properly, conclusions are drawn from its analysis and these can be leveraged for seven strategic uses and benefits.
Future predictions.

Accurately predicting how your business will turn out largely depends on how much research is done on prevailing stock industries, data gathering, and analysis you've made. If these three are done thoroughly, you'll bring in more prospects and scaled revenue as well as limit customer churn.

Actionable results.

Correctly interpreting the gathered data will allow for actionable insights on whether to retain the current product or service, make minor adjustments, or do a complete overhaul. Consumer analysis turns you in the right direction for customer satisfaction and revenue growth.

Customer retention.

While it's good to acquire new customers, repeat buyers will bring unique benefits to the business. First, there will be lower cost per acquisition, and second, these buyers are closer to becoming brand advocates, genuinely promoting the brand to their networks so there are more chances to grow your customer base. With consumer analysis, you can make sure customers are thoroughly satisfied with your offers to make them come back for more.

Personalized marketing.

Consumers love personalized experiences. Making them individually valued draws them closer to the brand. Say, for instance, someone's planning a getaway. A tailored recommendation of a perfect affordable flight from a travel site like Going can make all the difference in their customer's travel experience. While you can choose between mass marketing and targeted marketing, the latter will build loyal consumers that bring in more revenue for the business. Categorizing your audience according to where they are in the customer journey map will also help personalize your marketing efforts. With consumers analyzed, you can run marketing campaigns and customer support that connect your target market closer than any mass campaign would. This personal touch will set your edge above your competitor rewarding you with more pieces of the revenue pie. Keep in mind though that personalized marketing should not be confused with marketing localization, which is more about adapting your marketing for an entire culture rather than personas and the customer journey.

Market expansion.

Consumer analysis tells you whether you should work on strengthening your brand offer, if it's time to reach out to a wider audience or if it's best to try out new strategies like influencer marketing. This will also show you which target market groups have more potential and which ones don't, allowing you to focus your efforts on those who would generate a higher yield.

Impact product pricing.

Analyzing customer data can help you make better pricing decisions. All businesses will agree that setting a price is probably one of the hardest decisions to make. Many factors are involved, including what and how much the customer is willing to pay. When you have accurate customer insights, you can set an optimal price.

Better inventory & lowered losses.

Data-based forecasting of the inventory will cut your losses down and utilize products to their optimum level. This is due to consumer insight's ability to assist in managing the inventory better, helping you cut down on excess production or prepare for an increase in demand.
The benefits of consumer insight analysis largely depend on the accuracy of the data gathered. How do you ensure that? That's what you're about to find out.
Tips to get accurate customer insights
By now, you already know the benefits so it's time to work on making sure you get to experience them. While there are many things to consider, these are the two foremost factors to keep in mind.
Recognize the problem.

Before you get started with data gathering, establish first why you're doing it. This means you need to know the problem so you'll know what to fix. It can be declining sales, a change in buying behavior, or a new edge set by the competitors. Whatever the case, recognize and nip the bud.

Identify your what's and who's.

After you recognize the problem, identify the following:

WHAT

Strategy should I employ?
Kind of data do you require?
Resources are you using?

WHO

Is involved in the process?
Will collect the data?
Will analyze that data?

Working on consumer insights can be a lingering job but not necessarily difficult. To be fair, every time customers interact with your products, they leave an impression you can leverage for analysis and a deeper understanding of what your audience wants. This will help you determine your next step and accelerate your marketing strategy.
Now that you know how to get accurate data, let's consider the different platforms you can leverage to collect them.
Three best tools for collecting consumer insights
While there are tons of platforms you can use for data collection, you can start with these widely-used ones.
Surveys. Time and again, customer surveys have proven to be the best tool to gather data. While you can collect data manually and physically through focus groups, online consumer surveys are rather easy and quick. Multiple respondents can answer at one time and you have the data ready within no time. For this, you can use Google Forms, Monkey Survey, or Formplus to create online surveys.
Google Analytics. Google Analytics is the best software to gather and analyze data. Many companies depend on this tool to ascertain market trends and identify hidden customer behavior. It can track website visitors, what they do, how long they stay there, and where they drop off.
YouTube Analytics. The world has shifted to an online presence, making it easy to gauge customer insights and data in real-time from any analytics platform. Sharing content on channels like YouTbe, Facebook, Instagram or Twitter makes it easier to gather data because these platforms have internal analytic tools.
YouTube Analytics easily identifies your audience, their location, age, and gender. You can leverage the data to determine your audience's preferences. In many cases, consumer and market research are used interchangeably. However, one is distinct from the other. By briefly defining what market research is and differentiating the two, you can tell what you can leverage best for your business. However, some may ask: how is market research different from consumer insight analysis? Let's deep-dive into this question in the next 2 sections.
What is market research?
Market research is the process of studying the target market to provide you with important information about the business landscape. Compared to consumer analysis, market research is much broader. Market research is done to determine a product or a service's viability in the market. This suggests that the practice is done before the product is launched in the market. Simply, it helps business owners run a feasibility report for a product. So how is it different from consumer analysis? Take note though that in some cases, consumer analysis is also referred to as customer analysis.
Consumer insights analysis & market research – the differences
Many people get confused because consumers and market research have the same objective. Well, let's just say that both these terms are two branches of the same tree. While market research discusses the market in detail, such as what customers want and how they want it, consumer insights analysis gives you a deeper understanding of why customers want a product. It's easier to understand when you involve the 'when' factor. Market research is conducted before a product is launched whereas consumer analysis is done after the customer interacts with the product or service.
Key takeaways
Today, growing and sustaining your business is as difficult as finding a needle in a haystack. You are surrounded by innumerable competitors and customers, who associate themselves with products that have a strong emotional bond. We covered a whole lot of information here. To break it down to digestible points. here are three key takeaways that you need to keep in mind:
Analyze customer insights and data – have a better understanding of customer needs and their sentiments by conducting data-driven research.
Identify the type of data to collect and how to collect them – knowing these will make data collection and analysis much easier from the get-go and may also provide direction for your research.
Keep in mind what you're trying to achieve with this endeavor – once you have these elements clear in mind, you can accurately analyze the data directing you to the course of action that will bring you the best potential bottom line.
Know what type of data to collect and how to collect them. Want to know more ways to leverage data-driven insight? Reach out to us at Propelrr and see how we can help you achieve your business goals with data-driven marketing initiatives.
Author's Bio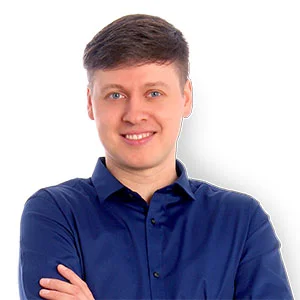 Burkhard Berger is the founder of Novum™. He helps innovative B2B companies implement revenue-driven SEO strategies to scale their organic traffic to 1,000,000+ visitors per month. Curious about what
your true traffic potential
is?