Digital got you dazed?
Type it below, and we'll show you what we've written about it!
Customer Experience Strategy Best Practices to Drive Digital Wins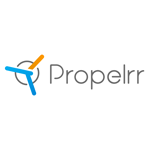 Propelrr

15 Jun 2021

8

min

read
The old adage, "the customer is always right" never wore out its meaning – even in this digital age. In fact, now more than ever, customer-centric approaches and a solid customer experience strategy are always part of the DNA and business structure of today's thriving brands.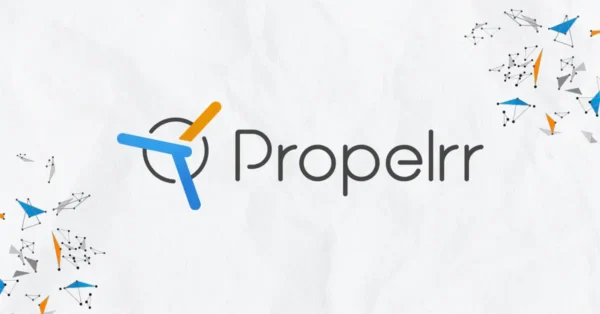 But there's more to that adage than meets the eye, especially for marketers in the digital age. While you aim to address your customer's wants and needs with your product, you're also actively trying to address other pain points in the online service delivery and other brand-related aspects of your business.
A clear example of this practice is seen in restaurants – from its interior design, menu, ambiance, down to how staff greets customers are groomed to fit the brand experience. Without this precise and consistent experience, it would be hard for restaurants to present a value apart from the food that they serve.
You see, customer experience strategy best practices aim to balance customer satisfaction with your business strategy and execution. When you consider your client's wants and needs in your approaches and optimize the experience for their convenience and delight, you build upon both your brand equity and brand value.
That's why customer experience is integral to our Propelrr digital marketing framework . In including this form of client-centric strategy in our framework, we don't just tell you that "the customer is always right" – we help you strategize a plan to keep them satisfied and transacting with your business.
Read on to learn how you can devise a foolproof customer experience strategy and integrate it into your bigger business strategies and executions.
What is a customer experience strategy?
The basic definition of a customer experience is very straightforward. It's the way by which your client encounters your business. It refers to how clients may feel after their interactions with your brand, whether that be through your marketing, products, services, or other touchpoints in the customer journey.
A customer experience strategy, on the other hand, is a type of strategy that considers and integrates your client's wants and needs into the process. It includes a deep understanding of the customer profile, and actionable plans to deliver great experiences to them.
The quality of your business' execution is inherently defined by the clients themselves. With this in mind, it's important to understand that your interactions with clients are key drivers behind your business' success.
Customer experience design leaders know that great strategy and execution are rooted in optimized client interactions. So there is a dire need for you to make all your client interactions as excellent as possible.
Why is a customer experience strategy important?
When you integrate the importance of excellent interactions into every level of your strategizing, you ultimately optimize your executions for the audience's benefit and your business's  overall success. Below are some other reasons why digital customer experience strategy is so important for your business :
Predictable client retention and renewal. By integrating customer experience into your planning process, you deliver excellent, client-centric executions. Those can earn you client trust and loyalty, which will ensure better retention.
Refocuses attention on your customer – not products. One of the top digital marketing stories of the year is that consumers today buy experiences and not just products. This means that now, more than ever, it's crucial for you to build strategies around the whole customer experience , and not just marketing your products.
Optimized client crisis management. With the right audience data analytics , you can strategize against any problem and optimize all executions for client crisis management. By keeping audiences front and center in your strategizing, you'll know exactly what to say and do to solve issues between you and your clients.
All these reasons give more solid evidence that this type of strategy and execution is infinitely beneficial to your business . Now that's established, it's time you learned about a few customer experience strategy examples that your brand can adopt.
Customer experience strategy best practices
There are tons of useful digital marketing strategies out there that can help you curate the most optimal brand experiences for your customers. These six examples of best practices provide you ideas on what specific tactics to integrate into your client interaction plans.
1. Set up surveys that let you gather the voice of customers (VOC).
It's good to have a distinct brand voice for your own business . But are you aware of your clients' own unique voice as well? Knowing the voice of customers , or VoC, is equally as important as knowing your own brand's voice, especially when it comes to developing a foolproof plan for your future client interactions .
To gather your VOC , one great practice you can do is to set up various surveys among your target market. These surveys can come in the form of email surveys, website surveys, and in-person interviews, if possible. These questionnaires and interviews will help you understand your target market so that you can better curate your customer journey .
Remember to avoid long, demanding, and complicated questions in your survey forms. Keep your questions short and simple so that your clients are more likely to complete your survey form. Also, avoid leading questions that lead to skewed answers and inaccurate data. That way, you can find an accurate and honest VoC for all your planning needs.
2. Consider the emotional resonance of your brand with customers.
Your company's products and services alleviate specific pain points for your target market. Clients come to your business for important reasons, and your business is there to help alleviate those issues for them. Given that, it's critical for you to consider the emotional resonance of your clients in absolutely everything you do.
This emotional resonance matters in your copies, design, content, products, services, interactions – in everything. How clients feel after interacting with you inevitably resonates with the rest of your target audience, to impact your brand in the long run. Infuse that resonance into your business plans by integrating emotional intelligence with your user experience design .
There's no need to worry if that concept seems daunting to you already. This best practice of considering your audience's emotional resonance can be as simple as considering audience wants and needs in your marketing copy, design, and content.
Ask yourself: how do my clients feel right now? What would my client want to know? With simple questions like these, you're already applying empathy and infusing emotional intelligence into your customer experience design .
Once you know how your target market feels, you can address their wants and needs through your products and services. Of course, it's important to balance this empathy with hard-earned data, so employ expert data analytics alongside this emotional intelligence for the perfect customer experience strategy mix
3. Build accurate customer personas.
In connection with the previous point, you can use data-driven marketing to build accurate user personas that will help you improve customer experience strategy . These personas can be accurate in terms of your target audience's emotions, pain points, wants, and desires, to help you genuinely address their needs through your brand.
One way to build accurate personas is to segment your audience. Collect data on segments like their age, gender, likes, dislikes, and other demographics. You can do this through on-page surveys, prior client information, and even other third-party data collection sources.
From there, you can utilize your qualitative data and quantitative research to build an accurate buyer persona. This persona should encapsulate the characteristics of the best potential client for your business . You can anchor your digital customer experience strategy on that buyer persona for excellent, client-centric executions.
4. Relevance is key.
Of course, your understanding of the customer experience will change over time, as your target audience changes and grows as well. So always remember that relevance is key – by actively asking audiences what is relevant to them, you can maintain excellent strategies and executions for them as well.
The relevance of your brand is reliant on regular research. You can certainly conduct research by collecting data and doing surveys among your audience members. But another suggestion to maintain business relevance is to try exploring user-generated content for your next campaign as well.
User-generated content , or UGC, is content that is created by the clients themselves. Your brand doesn't create this content directly; rather, you collaborate with your target market so that they can create content in relation to your company. UGC examples can include photos, reviews, blog posts, and more, all to give feedback on your products and services.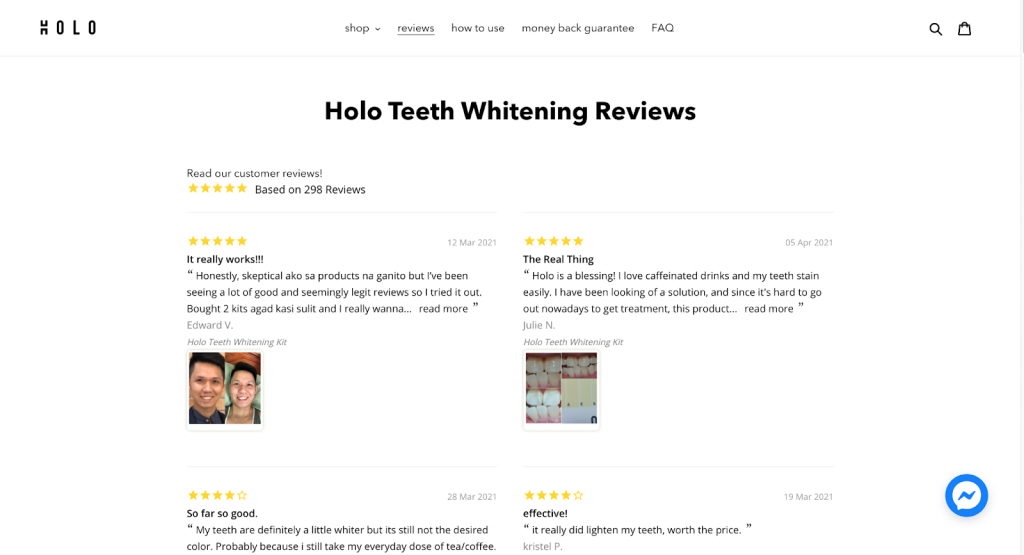 This screenshot is taken from Holo.
UGC can help you hear the VoC, consider their emotional resonance, build accurate personas, and keep your business relevant in today's volatile digital environment. Overall, it's important to remember that relevance is key, so always do what you can to stay relevant to your target market.
5. Always optimize processes.
In staying relevant to your target market, you'll find yourself pivoting on strategies on a nearly daily basis. This can get frustrating, especially when you aren't anchored in your understanding of the customer experience. Reduce frustration and friction by optimizing your processes constantly, to keep yourself rooted towards your long-term goals.
This optimization requires a lot of heuristic evaluation on your part. As daunting as that expert evaluation may seem for your business , this optimization process is crucial to your success in the long run.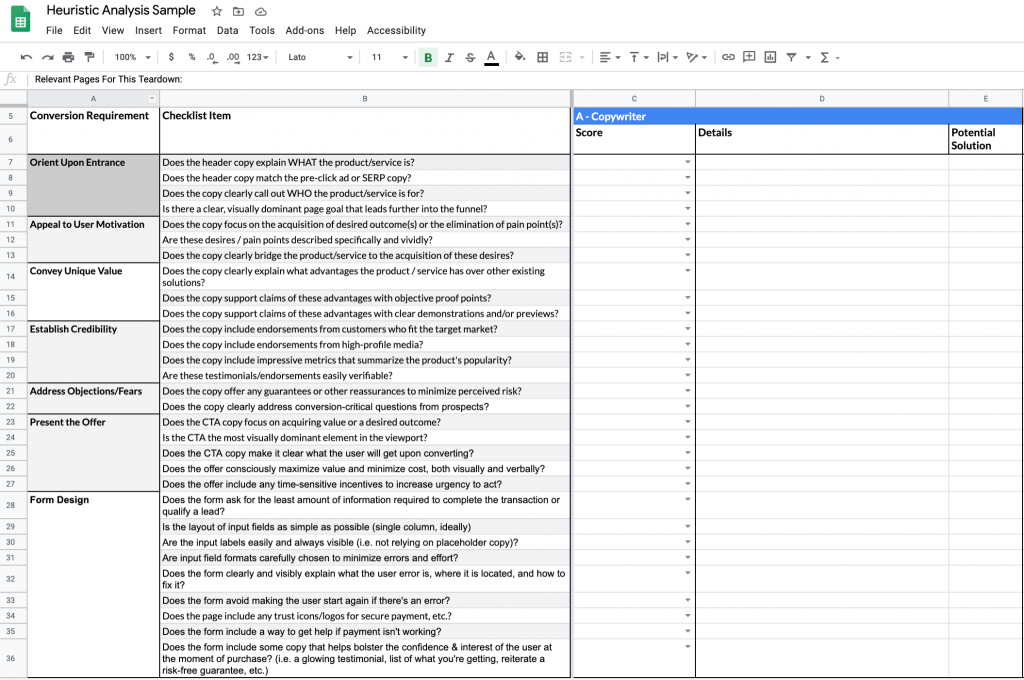 Screenshot above is a sample template of our heuristic analysis.
Always optimize processes by brainstorming ideas, offering customer experience design suggestions, and listening to user feedback. These best practices, along with your expert evaluations, provide you a clear understanding of the user perspective, so that you can improve your overall client-centric plans.
6. Be deliberately customer-centric in everything.
In the end, your digital customer experience strategy will always go back to the clients themselves. These best practices will ultimately develop client loyalty, provide you consistent conversion results, and benefit your business overall.
Since your clients are key drivers to your success, you need to deliberately infuse client-centricity into everything you do. From using an expert digital marketing framework to growing a client-centric company culture, you can build upon your own business strategy and execution by infusing client needs into your everyday practice.
Key Takeaways
While this comprehensive guide listed lots of valuable practices for you to integrate into your business , there's so much more for you to learn as you improve your customer experience strategy . After all, a foolproof strategy only remains foolproof when it continuously optimizes processes for your long-term digital success.
With this insight in mind, take a look at these three key takeaways from this complete list of best practices, to help you treat your clients right while benefiting your business at the same time:
There's more to the age-old adage, "the customer is always right." When you focus your strategizing towards treating clients right, then they'll benefit your business by returning to you time and time again.
Data and emotional resonance are equally important. By balancing the two in your strategy and execution, you'll develop a more holistic approach to your customer experience design .
Use frameworks that integrate customer experiences into every level. If you want to succeed in your customer experience strategy , you should use expert frameworks and services to guide you on your customer experience design journey
Need more advice on how to improve customer experience strategy within your business ? Make sure to check out Propelrr's Facebook , X , or LinkedIn for more resources and tips on understanding customer experiences for strategy and execution.
Subscribe Now
Choose topics you want to get regular updates on: