Digital got you dazed?
Type it below, and we'll show you what we've written about it!
Beef up Your Newsletter Sign-ups Using Double Opt-in Email Marketing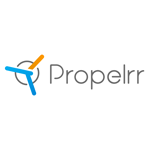 Propelrr

31 May 2022

6

min

read
Hearing crickets in your mailing list? This strategy might help you grow that list faster than you expect it to.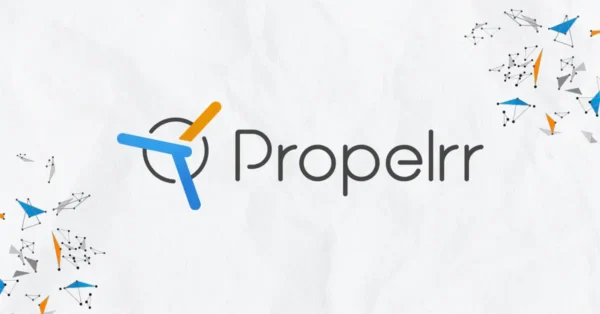 So you've decided to run an email marketing campaign for your business, and now you're looking for effective strategies for this endeavor. Good news is, we have more than enough tips to help you jumpstart your campaign.
Still one of the most effective email marketing strategy is to use your website to get people to opt-in to your email list. Having a very large list that contains contacts that did not express their intent to subscribe may pose bigger problems for your campaign in the future – some email providers may mark your emails as spam, hence be completely ignored by your intended readers.
Here are some effective opt-in techniques which you can implement easily enough:
Place a ubiquitous newsletter sign-up form in your website. Having one should be easy enough as there are many plugins out there like MailChimp custom form and SumoMe's Scrollbox App Plugin.
Place an opt-in checkbox on any form that exists on your website. This can be inquiry forms, application forms, etc.
Put an email sign up at the end of every transaction made on your website.
You can also use your social media to allow people to subscribe to your email list.
Double Opt-in vs Single Opt-in
There has been a long debate amongst email marketers over which opt-in process to use – Single or Double Opt-in. I think it is a question of which would you prefer – list size or list quality.
Before we proceed any further, here is a loose definition of these two concepts:
Single Opt-in: users give permission to receive email from an entity by performing a single step such as filling out a subscription form on a website
Double Opt-in: two-step process where users 1) initially sign up signing up to a form in your website then 2) confirm their subscription by clicking the link on the email you sent.
If you want your content to be delivered effectively and consumed the way you wanted, you would want to choose the double opt-in process. If a subscriber verifies or confirms his/her subscription to your list, you know that you have an actual, working email address where you can push your email marketing content.
It is a risk though to wait until the user confirms his subscription via email. These confirmation emails may not even be delivered because of whatever reason, some may end up being ignored by the intended receiver. It is an extra step, yes, but that is one that you can afford. After all, cutting corners in list building tends to generate bounces, low open rates, spam trap hits, and other undesired stuff to your email marketing campaign.
Quality over Quantity
If you're planning to build a long-term successful email marketing campaign, you would want to have a list with quality subscribers rather than just a very large list. If your prospects won't take time to do that extra confirmation step, they are more likely not the best subscribers for your campaign.
So now we ask the question, what does it mean to have a quality list? How will it affect my email marketing stats?
Looking at MailChimp's study on Double Opt-in vs Single Opt-in where they analyzed the stats of a random sample of 30,000 users, the results are just as what we would expect.
After aggregating the campaign stats of their sample, here are their findings:
Double Opt-in lists had better open rates — 72.2% increase in unique opens and 75.6% increase in total opens. This means, double opt-in lists do not just get better opens, but also generate more multiple opens per subscriber.
Double Opt-in lists had better click rates — 114% increase in clicks vs single opt-in lists. Yes, more than double.
As for bounces, double opt-in lists had significantly lower email bounce rates — 48.3% decrease.
And lastly, double opt-in lists had 7% lower unsubscribe rates.
These stats imply that, if you want your campaign to focus on building a solid, committed relationship with your subscribers, take that extra effort to ask your prospects to confirm that they actually receive and open the emails that you will be sending henceforth.
Implement your Double Opt-in System
There are many ways to grow your list with quality subscribers and many channels where you can collect email addresses. But for the purposes of this article, let us focus on using your website.
1. Have a general sign-up form on your website.
A survey has shown 74% of their respondents say that they actually use these forms and 42% rate it as effective.
Creating a sign-up form on your website should be easy enough. A simple, clean yet professional-looking form can be implemented using different tools such as MailChimp's custom sign-up form or SumoMe's ScrollBox app plugin which I mentioned previously in this article.
This sign-up form should capture essential information from your prospects such as Name, Email Address (of course), and Location. You can also ask for additional information such as Contact Number, Product / Service Interest, etc. as long as your sign-up form will not look overwhelming and hassle to fill out. As a tip, asking for their name and email address should be sufficient already but if you want to be more personal in your email marketing approach, make sure you ask only what you really need. Weigh the cost vs benefit of including additional fields, and if possible, look for better ways on how you can get their information.
2. Integrate this sign-up form with your preferred email service provider (ESP).
After creating a sign-up form for your website, you need to choose an ESP where you can manage the list that you will grow, send out the emails that you will push for your campaign, and monitor your campaign performance.
Choosing an ESP can prove to be quite a dilemma as there are many good ones out there. To help you decide, here are some factors that you should look into when choosing a service.
Good customer support service
Robust infrastructure as you don't want your emails not delivered to your valuable subscribers due to whatever technical difficulties
Good reporting system that gives you insights on the effectiveness of your email campaigns
CAN SPAM Act Compliance — you wouldn't want to be reported as spam by your contacts
List segmentation capability which enables you to sort your contacts by demographics and other criteria. This way, you can push relevant email content.
A/B Testing capability that gives you a way to test different versions of your email subject line and content to help you find out which works and which doesn't
Free trial to help you test drive if the service is fit for your needs
Fair pricing plan. You would want to avail the extended version of the service at a price equivalent to your usage – either by size of the list or number of emails sent per month.
Customizable templates for you to play around with
And lastly, one that supports Double Opt-in Email Confirmation.
Once you've chosen your ESP, make sure that you ask them how to integrate your sign-up form to their platform as this is the most crucial step. You need to make sure that your ESP can capture all the leads generated by your website and for every lead captured, your service provider should automatically send an email for their subscription confirmation.
3. Manage your list.
From your ESP, create a proper segmentation of your list. This is a good starting point if you want to run a highly targeted email campaign. Since your list is already filtered with quality subscribers, it is now time to segment them in any manner appropriate for your strategy.
Running an effective and ethical email marketing campaign is not that easy. It will need your time, effort, and resources to run a campaign that banks on solid relationship between you and your subscribers.
Key takeaways
In digital marketing, it becomes very tempting to go the easier way, but cutting corners will pose more problems in the long-run. We are not in the era of web marketing where getting quick returns from campaigns are getting tougher as more brands compete for audience attention. To succeed in marketing to your online audiences, mind these following lessons:
Focus on quality. In both execution efforts, and the audiences or leads that engage with your brands. This is where email marketing becomes a helpful gauge for interest; because an audience that would like to commit to your brand relationship, would offer you ways to speak to them.
Create more touch-points. Websites, especially if yours has been existing for years, will have a lot of entry points for your audiences. To make their visit more valuable to you both, make sure that you are giving them opportunities to sign-up to newsletters at these relevant touch-points by ensuring you have a double opt-in system in place.
Learn more about email marketing and all other digital marketing optimization tips from us by subscribing to our newsletter. Don't worry we won't spam you.
Subscribe Now
Choose topics you want to get regular updates on: