Digital got you dazed?
Type it below, and we'll show you what we've written about it!
Lead Generation in Facebook Ads: 6 Steps to Run Your Campaign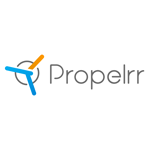 Propelrr

12 Sep 2023

9

min

read
Lead generation in Facebook Ads should be a critical part of any advertiser's digital marketing strategy this year.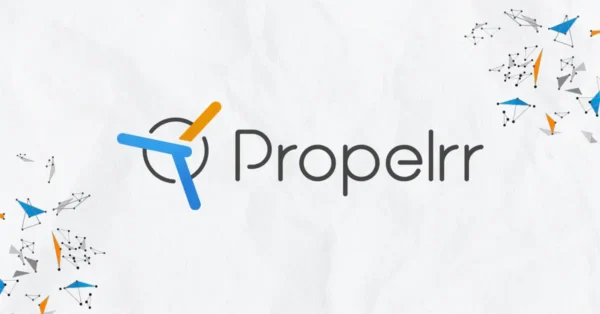 The social networking site's popularity, alongside its Ad Manager's streamlined functions, make it the perfect pay-per-click (PPC) platform for high-quality leads generation.
Given the effectiveness of this paid leverage, you might be on the lookout for tips on running expert PPC campaigns for lead generation with this social platform right now.
Looking to optimize your ads and take them to the next level? Then read this guide to discover industry insights on lead generation campaigns with Facebook Ads Manager today.
What is lead generation in Facebook Ads?
Traditionally, lead generation is the practice of interacting with potential customers to collect their information and populate a new customer database. When this process is done online, users are often punted from one platform to another – just to be able to fill out a form for some brand's digital marketing purposes.
Lead generation on Facebook, on the other hand, makes the overall process of form completion easier for customers, and more efficient for advertisers. The platform's Ads Manager function allows you to connect with customers using streamlined platform ads, thus driving better info generation performance in just a few taps.
How do Facebook Lead Ads work?
Essentially, Facebook lead ads are promoted forms. You pay to have fillable user information forms promoted to potential customers, in order to capture these users' pertinent information for your company's digital marketing purposes.
When a user clicks on this type of ad, they receive a streamlined survey form which they can easily fill up and submit. This lead generation form allows marketers like you to connect with customers while promoting your business, all at the same time.
Why use Facebook Ads for lead generation?
Given a broad idea of how lead generation works on Facebook Ads Manager, you might be wondering why it's such a highly recommended tool for digital marketers. Here are a few reasons why you should consider this social networking site for your brand's lead generation needs:
Larger audience. Facebook is one of the most popular social networks in the world, with a massive and exciting potential customer pool of 2.963 billion monthly active users all around the globe.
Precise targeting. At the same time, however, the app's advertising functionality allows for incredibly precise audience targeting based on interests, demographics, location and more.
Optimized for mobile. Facebook's brand promotion functions are optimized for mobile thanks to their system's responsive design. They also offer pre-built campaign templates, which are optimized for mobile and compatible with desktop as well.
Streamlined UX. The social networking site's ad forms, which you'll learn more about in the following section, can be filled by users without having to redirect them to another landing page. This streamlines their user experience (UX) and avoids disruption.
Simplified data collection. Once a user submits their pertinent information through the ad collection form, you'll be able to collate their data right away through an integrated customer relationship management (CRM) tool.
Cost-effective process. Overall, Facebook's Ad Manager reflects the highest return on investment (ROI) versus other social media companies, making it a powerful tool for promoting your brand on the internet today.
From being a useful lead generation tool, to being a cost-effective advertising solution, Facebook offers much for marketers who are interested in effective info collection today. So make sure to read on to discover the most important steps to running a successful campaign for generating high-quality leads this year.
How to run a Facebook campaign for high-quality leads
With the help of Facebook's Ads Manager, you can create an effective paid promotions campaign that'll garner high-quality leads for your online business. So here's what you've been waiting for: the six steps that you need take to run a successful leads campaign using the network's own Ads Manager today:
A good digital marketer can drive an excellent online advertising campaign by A/B testing and fine-tuning their various ad elements. By running a test to compare cost per lead and cost per conversion, you can discover pain points in your campaign and optimize accordingly to meet your business goals in the long run.
Tips for different types of lead generation strategy
Now that you're equipped with a basic understanding of running a successful info collection campaign, you can level up your expertise with different tips for ad campaign strategy. Check out these four collections of tips to drive digital success for your marketing execution right now:
Without an intro section or completion screen, your user's questionnaire experience will be incomplete, thus creating a more confusing submission experience for potential customers on your forms. So always remember to strategize your ad wisely and troubleshoot problems ahead of time for the best lead ad ever.
How to automate Facebook leads for better conversions
Remember how integrated CRM automation was mentioned in earlier sections of this guide? This is where you'll gain more insights into automating your leads for better conversions today.
Once you collect a sizable user data list from your lead generation campaign, you'll want to effectively  save and manage these customers' important info. You can do this by either manually downloading and uploading data to a CRM tool, or by using Facebook's available CRM system integrations for ads. Here's how you can leverage this site's specific ad functionality:
Constant trial and error
At the end of the day, it's always good to remember how great it is to learn and grow through trial and error. If you're hoping to manage, optimize, and report on campaigns in the best possible ways, you need to be open to testing out new things for your business. So improve your every collection campaign by testing and experimenting on your strategies today.
Key takeaways
Take your advertising to the next level by running campaigns that work for your brand this year. Bring these key takeaways with you as you pursue a new lead generation journey on the most popular social media site to date today:
Go for tools that streamline everything. From Facebook's Ads Manager to the rest of Meta's Business Suite, make the most out of a network's streamlining tools to ensure the smoothest process possible for your user info collection needs.
Continue past the generation phase. Always remember to nurture your leads to ensure these customers actually convert for your brand too.
Leverage expert PPC services. Don't be afraid to ask for expert help when you need it – especially if you want to drive wins for your brand's digital marketing in the long run.
If you have any other questions, send us a message via our Facebook, X, and LinkedIn accounts. Let's chat.
Subscribe to the Propelrr newsletter as well, if you find this article and our other content helpful to your needs.
Subscribe Now
Choose topics you want to get regular updates on: