Digital got you dazed?
Type it below, and we'll show you what we've written about it!
User Experience Design Web Development
User-friendly Form Design Principles for Increased Leads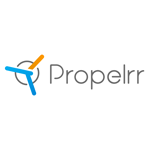 Propelrr

28 Nov 2022

8

min

read
To the loss of many companies, user-friendly form design principles are often overlooked.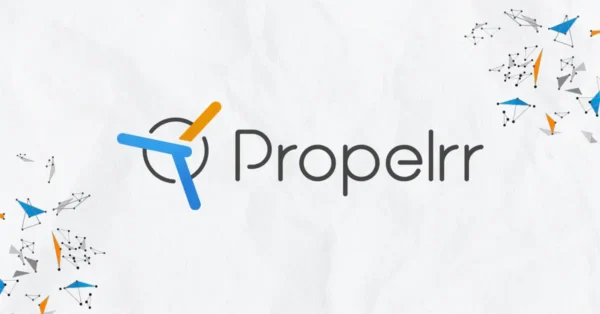 Form design is an often overlooked but integral part of getting visitors to fill out your forms. There isn't a foolproof way of ensuring that they'll always end up doing so, however, there are many principles you can use to improve your lead capture rates on-site.
Each day, the competition in digital marketing tightens because of the continuously increasing demand for responsive websites. People no longer see websites as merely digital versions of a company profile. They want one which they can interact with.
That is why it's no surprise that businesses and digital marketers are always on the lookout for unique and effective strategies for creating optimized websites.
As a seasoned web design and development expert and conversion optimizer, it is a must to stay ahead of new trends and innovations related to the principles of form design.
Here are 18 form design principles that will help you improve your lead generation efforts.
Form design principles according to the experts
We discuss each of these tips in detail, below.
1. Keep your form simple.
Human brains are lazy. That's why the first of the form design principles we'd like to talk to you about is keeping it simple.
Asking your users to fill out every field on your website can cause hassle and frustration. Remember that one of your objectives as a seasoned web developer is to create a responsive and easy-to-navigate website.
As much as possible, get rid of unnecessary fields that you think are irrelevant. In optimizing your form fields, decide whether you need to place a form on the website. If you can do away with it, the better. This conversion design principle reduces friction when users fill out numerous fields on your website.
2. Ask only what's necessary
Make sure the forms are in a logical order and only ask the questions that are required. With narrowed-down questions, your users can easily accomplish the forms – increasing form completion rates on your website.
Now, how will you order the form logically? Well, you can always do it from the user's perspective like making the sequence intuitive (e.g. making it alphabetical or the sequence of the date in a week). Make the experience a "walk in the park" for your users.
3. The path to completion is a straight line down the page.
Presenting a single column in your form fields will help your users avoid misinterpreting the fields. If you use a single straight-line column, it will be easier for users to follow the flow of the process.
It is advisable to place one set of questions in one single column. Avoid separating the continuation of your question by making another column, because the main key in this method is for your users to avoid interpreting the fields incorrectly.
4. Avoid the error frustrations of your users
You cannot avoid your users to commit some errors when they navigate on your website. When creating your website it is important for you to consider your users' experience when they deal with error messages.
When your users are frustrated, there is a high chance of them abandoning your website and transferring to your competitor. Avoid getting caught in this situation with these tips:
Use a microcopy. You can use a microcopy to guide your users by giving them instructions in answering a certain field. This can lessen errors.
Choose your language in pointing out errors. Carefully select the language that you will use in pointing out the errors your users made. Do not let them feel that they are the ones to blame for the mistake.
Be human. Avoid using jargon or technical language when creating error messages, and be conversational as if talking to another person.
Be clear on the errors made with the aid of error messages that clearly define the problem that your user is facing.
5. Never leave your users guessing at what's working or not.
Use the inline form-field validation. This is an effective way to alert, locate, and correct errors made by your users in real-time.
Here are some benefits of using the inline form-field validation that can help your users.
Locating errors is easier. Users will be aware of the errors they made and they can easily locate where they made a mistake. They are alerted in real-time.
Keeps field context fresh in mind. Because your users receive real-time notifications on their errors, the inputs and context are still fresh in their minds. Hence, the amount of time needed to make the corrections is decreased.
Positive inline validation increases confidence. Your users do not need to review and validate the form of errors before submitting it. They can instantly proceed to the next field trusting that their input is valid.
Prevents them from accidentally skipping field requirements. Aside from making sure that the inputs are valid, your users will be notified if they skipped one field requirement as they navigate your website.
6. Always order your form fields from easy to hard.
This aspect of form design principles allows you to provide users with an easy navigation experience when filling out form fields.
Putting the easiest field form first can encourage your users to engage with your website. A difficult field might be overwhelming and result in an abandoned page.
7. Keep your group-related information in one block.
You must group your related information into one block (e.g. the flow of your question must resemble another). This is like having a conversation with your user.
By applying this method, it will be convenient for your users to sense what you want them to answer and to fill in the different fields that you require.
8. Make your user typing experience easy.
One way in making your users' typing experience easy is by adding an autofill feature on your page. This decreases users' chances of committing an error and saves them time filling out forms.
Devon Fata, the CEO of Pixoul, a premier design thinking firm, shares some thoughts on using autofill:
Good form design comes down to a few key features focused on keeping your customer engaged and not too frustrated.
Additionally, Fata recommends that forms on your website should be:
Compatible with autofill features. Especially if you're looking for basic contact information such as name, address, and phone number, this will save your users a ton of time.
Require only what is actually required. Don't make a customer fill in a line they may not have a real answer for. This makes more work for them, and more work for you when it is time to wade through the data.
Save what the customer has already filled in. This is especially important when checking for errors.
9. Always indicate if a field is required or optional.
Help your users decide whether or not to fill in a field. Indicate if a piece of information is required or merely optional. You may mark a required field with an asterisk and label it with the word "required."
10. Keep your users' contact details in one field.
Create your contact form design in one field for your users' convenience. This technique will help them focus on answering one field at a time.
Alexa Fernandez, Director of Digital Experiences Marketing and Sales of the company Digitally, has some advice in creating forms:
I think the biggest tip for creating an effective website form that converts is not overwhelming the user. Companies often believe that if you get all of the information you need in a form fill, then that will make the process easier on the back end.
In reality, this simply intimidates the user, and instead of filling out the form they click over to the next website. In this day and age users want something that is super quick and painless.
11. Use radio buttons instead of drop-down boxes.
You must offer radio buttons to your users instead of drop-down boxes. The main reason for this is the time and effort needed in using drop-down boxes or the select menu.
Radio buttons are your advantage because when you list options it will not be difficult for users to search for the type of service or product you are inquiring about. This will save them time and avoid the frustration of finding the right option to select.
12. Avoid making coupon code fields prominent.
Avoid making coupon code fields prominent on your website for a better user experience. Imagine if a user, with no coupon code, navigates your website and sees that coupon codes are required to proceed.
Chances are that prospective users will just leave your page and just go to your competition. Avoid using coupon code fields prominently and simply create a microcopy or a text link.
13. You must avoid placing 'clear field buttons'.
The clear fields button can be frustrating. It erases all information with a single click, which may be done accidentally.
Chances are your users will be frustrated and will not fill up the fields again and will just quickly leave your website grumbling.
14. Create field focus for mobile phone users.
Always remember this method when you create a mobile form design. Since most users are on their mobile devices, make your input field prominent and focused.
Keep in mind that mobile phone screens give less visual control over the form.
15. Never use mask passwords on mobile phone users.
While it is true that masking passwords provide security for your users when they type them, there is a disadvantage. Users are prone to make errors when typing it because they can not see the characters as they type.
This situation slows the completion of your user and sometimes leads to frustration, even abandonment of the page.
16. Always match the input keyboard for mobile phone accommodation.
Typing on fields using a laptop offers a different experience from using a smartphone.
Ani Jigarjian, Senior Director, Marketing and Business Development of Boston Digital, offers some important insights:
Make sure the forms are mobile-first. They need to be easily clickable, checkboxes or radios are easy to touch, and filling in longer text areas is easy to do on a smartphone. Most users are on their mobile devices these days and the forms need to take that into consideration.
17. Limiting your typing options on your website.
Providing too many fields to fill out is time-consuming and likely frustrating for your users. Try to limit typing options to avoid errors and speed up page completion. You may opt for dropdown menus or tickable options.
18. You must avoid all caps on your website.
The last thing you'll need to remember about form design principles is that you must avoid all caps on your website forms.
This is because forms with no character variations can be difficult to read for some people. It's easy to mistake a small letter 'l' for the capital letter 'I', after all.
This may be a small thing to you, but when the completion of lead capture is in question, you wouldn't want to risk it. This situation will lead to mistakes or errors by users, or worse, even abandonment of the conversion, all because they couldn't understand the text clearly.
Key takeaways
Take note of important elements and principles of design form when developing a website. Always put your users' convenience and ease of use in mind.
User experience is a key pillar to conversions. Remember that user experience is the lifeblood of your website. If your website is not user-friendly, then there is no chance that your visitors will accomplish their goals on your pages.
Empathize with your audience. Put yourself in the shoes of your users. If a design is problematic for you, then it must be the same for them.
Design for humans. Don't get stuck on just developing and integrating flashy features. More often than not, these will just hurt your site performance and, incidentally, your search rankings as well. Always design for human needs, not ego.
How do your forms look? Did they hit the mark on any or all of these principles? Let us know on Facebook, X, or LinkedIn – we'd love to discuss how you are improving upon them, too.
Get first-hand access to tips for improving usability and user experience on your websites by subscribing to the Propelrr newsletter.
Subscribe Now
Choose topics you want to get regular updates on: