Digital got you dazed?
Type it below, and we'll show you what we've written about it!
Attract High Quality Leads With a Grade-A Digital Marketing Plan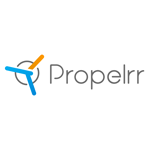 Propelrr

11 Sep 2023

11

min

read
This digital marketing plan will help you pull in leads like a magnet.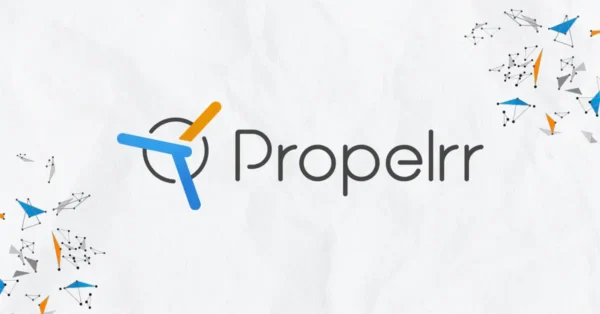 A digital marketing plan is a must-have for every business as it details your business goals, timelines, resources, daily targets, and marketing strategies. Having one is crucial for businesses of all sizes because it serves as your blueprint, helping you manage your resources and putting your efforts into more effective ways of reaching your audience and delivering conversions.
If you want to generate more leads and better conversions, then it's time to draft a marketing plan. The process can be time-consuming, but it is vital to realize your business goals. Moreover, you won't feel as if you're entering into uncharted territory as you maneuver through the digital world.
You have the option to either employ the services of a digital marketing agency to create your digital marketing plan or create one by yourself. If you prefer the latter, then this guide is for you as it will help you make a marketing plan fit for your business.
How your brand benefits from a digital marketing plan
It's always a good idea to start things off with a plan. Because aside from being reminded of the end goal for your marketing campaign, you also get to visualize how your day-to-day is supposed to look as you work towards your goal. Setting your daily, weekly, or monthly goals for your marketing plan enables you to keep track of your progress and how effective your plans are.
Here are some other important benefits of creating a more efficient marketing plan
It helps you maneuver the digital space.

There are about 5.16 billion people using the internet worldwide and you need to remember that you can't cater to every single one of them. However,  you can select specific groups of people to convert to your business.

A good marketing plan can help you structure your content. This not only enables search engines to pick them up faster, but it can also have massive (and long-term) pay-offs by using SEO for your content marketing. The same idea applies to social media marketing. You just need to properly allocate your resources to capitalize on social media's power to reach more active audiences. After all, consumers find targeted ads the most effective way of finding their perfect product.

If you didn't plan or execute your plan properly, you're in for a long struggle.

It helps keep focus.

A marketing plan enables you to strategize the direction you want to take your business and helps you keep track of your progress. You can always readjust your goals and reallocate your resources to other marketing strategies so that they can deliver better results. There's always room for flexibility in plans like these.

Plans are not fool-proof and may go awry along the way but being focused helps minimize the risk of things not going in your favor.

You develop a culture of transparency.

When you have a comprehensive marketing plan, all of the ways you can maximize your marketing efforts should be listed. This includes SEO, pay-per-click (PPC) marketing, content marketing, social media marketing, and email marketing, among others.

Under the guidance of a marketing plan, you can determine which efforts need  improvements. You can even tweak or add new strategies if you're not satisfied with the results that you're getting. In any case, your marketing plan can help determine the changes needed to your marketing approach and provide explanations for why changes have to be done.

Ultimately, make sure you are up-to-date with the latest marketing trends that you can use to make your marketing efforts more effective.

You get more consistent results.

When you create your digital marketing plan, make sure that you will also include the important metrics that you need to monitor so you will have an idea of which ones to focus on and track on a daily basis. In doing so, you get a better idea of how your content will perform and use that insight to continue engaging with customers.

This process creates more meaningful reports and consistent data to work with, thus driving your next marketing plan to success. Consider developing an analytics plan or partnering with an analytics service to help guide your marketing decisions.

It is a cost-effective way to grow revenue.

There may be instances when some strategies are more effective at reaching audiences than others and by constantly monitoring your digital activities, you can identify which of your strategies are losing you money.

When this occurs, you should be flexible enough to reallocate your resources to more effective strategies in order to meet your targets. That way, you can better analyze the finer details of your marketing campaign and adjust your approach accordingly.
Now that you're done with the "why's", it's time to learn how to create an effective marketing plan.
Crafting an effective digital marketing plan
You can save time in planning if you keep these five simple tips in mind, helping you to effectively generate more conversions:
Best practices for creating your digital marketing strategy
Planning doesn't stop as soon as you launch your business. In fact, executing your digital marketing strategy is a constant effort as you run your day-to-day operations and gather data. Doing so allows you to analyze and determine the next best steps to further optimize and work on achieving your long term goals.
You can monitor your business' performance even after the lead generation stage through analytics tools. These tools can help you identify existing problems to better optimize your marketing strategy. Let's dive into these simple tips to execute your digital marketing plan better.
Testing

Whether it's content creation or web design and development, you need  to conduct any form of testing first to know what works for your business. For example, you might want to see whether your website runs as smoothly on mobile as it does on laptops. You could also run some tests to make sure your web pages load faster.

Fortunately, you can make your split testing easier so you can work the kinks out more efficiently before the actual launch of your content.

Analytics

Digital analytics helps you create and manage your digital marketing assets to better engage your audiences as it gathers a lot of important information about your customers.. You can use this information to determine whether your marketing campaigns are effective in bringing high-quality leads to your website, or if they're in need of an update.

This is especially useful for businesses catering to markets in different regions, as simply changing the language in your advertising could drive more traffic to your website. That said, you could also add language options to your website if you find that you have more overseas visitors than initially anticipated.

Using multi-channel attribution

Use analytics to track whether your customers come from paid advertising, direct searches, email newsletters, or elsewhere. This helps you identify which channel is the most effective and efficient, allowing you to create varying converting types of content specific to a channel.

Moreover, you can also identify which channel is least effective so you will have the option to either improve traffic from other sources or just focus your efforts on where your main source of traffic is.

Use these best practices to drive those conversion numbers up. You can even check out these digital marketing tips to help optimize your efforts.

Key takeaways

Creating a digital marketing plan takes a lot of time and resources, but it's well worth the effort in the long run. With proper planning, you can stay on top of the competition and cement yourself as a key player in your industry. To summarize this article, here are three key takeaways:

Set SMART targets that help you work towards your long-term goals. Setting Specific, Measurable, Attainable, Reasonable, and Time-Based goals should allow you to think of the big picture while having goals that you can reach based on your current marketing setup. Think of them as baby steps that get larger and wider until you reach the next stage!
Create products that serve your customers better. This not only helps you improve your own conversion rates, but it also helps you better understand your role as a business in improving your customers' quality of life.
Test your ideas. Being flexible and keeping an open mind to new ideas can allow you to prepare contingencies should your initial plans fall short. That said, an effective digital marketing strategy can help you identify the most effective ways to reach your customers.

If you have any other questions, send us a message via our Facebook, Twitter, or LinkedIn accounts.

Want to get insider tips on how to diversify your marketing strategies? Subscribe to our newsletter and we'll deliver it straight to your inbox.
Subscribe Now
Choose topics you want to get regular updates on: