Digital got you dazed?
Type it below, and we'll show you what we've written about it!
Explaining the Impact of UX Design Principles on Digital Marketing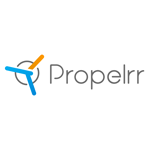 Propelrr

10 Oct 2022

6

min

read
As a digital marketing professional, one of the worst things you could neglect understanding is user experience (UX) design principles.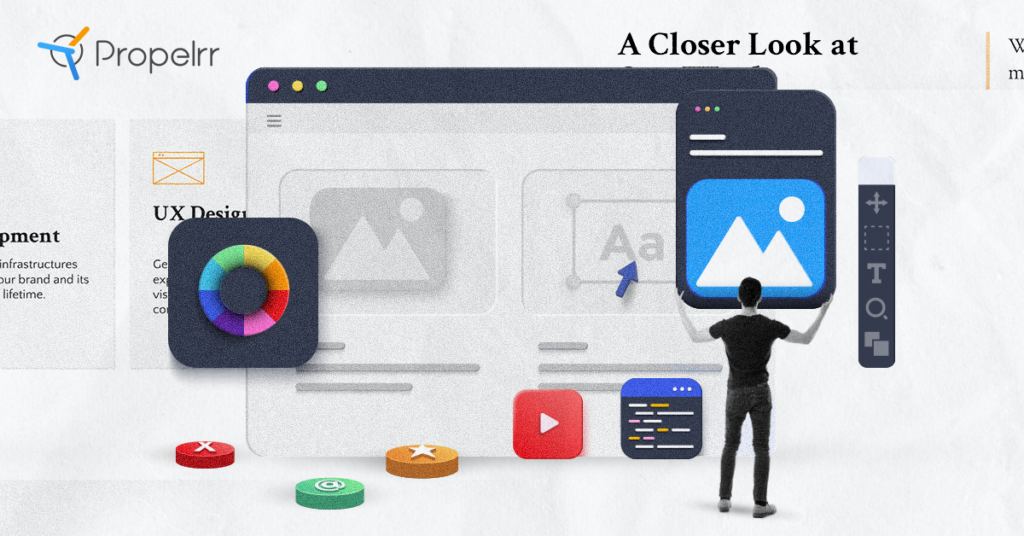 In your career as a digital marketer, you will encounter user experience (UX) design no matter what industry you work in. This is because it makes up the online aspect of your entire customer experience strategy.
To put it simply, UX design facilitates seamless interactions between your brand and customers in a way that not only satisfies but delights them. Think of it this way:
You go to two competing restaurants on separate occasions. One restaurant was riddled with unpleasant odors, the table was wonky, and service took too long to deliver your order. On another occasion, the competing establishment had no intrusive odors, everything was well-polished, and service was timely.
Which restaurant would you like to return to more? The second one, right?
Applying this scenario to digital marketing, this all happens within the environment of your websites and/or mobile applications. So, for digital marketers, you'll have to understand how UX design principles impact your performance to craft plans and actions that will keep your customers from choosing the competition.
FURTHER READING:A User Experience Design Guide for Beginners
For most marketers or business owners who start losing customers to their competitors, the customer experience is the one thing they (regrettably) often neglect. A mistake that comes at costs that you'd much rather avoid.
The role of UX design disciplines in digital marketing
Marketing a product or service online is a collaborative effort. And while investing in other aspects of it like social media promotions, paid digital advertising, and content marketing certainly helps, it can all be put down by a bad user experience.
Imagine that much investment in capturing a visitor, only to lose it because the ecommerce shopping experience on your website was buggy.
Understanding how specific UX design principles affect your digital marketing efforts not only helps avoid that but also fosters better collaboration between marketing and technology teams. The resulting synergy will result to more customer-centric and intuitive experiences that will keep your online visitors coming back.
Below are some of the principles that your marketing teams and technology symbiotically function.
1. User experience research
Just like market research, user experience research is where you try to understand your audience and their ideal experience of your product and/or services. This accounts for every step they take towards acquiring or accessing these – from sign-ups to subscriptions, to receiving parcels of orders, and so on.
You must be thorough in asking questions to reveal the real motivations and pain points of your customers. It also entails gathering data from various sources, most particularly that from data and analytics platforms like Google Analytics and other platform-specific analytics. You can also use third-party tools such as heat maps which tell you which specific elements of pages your users linger on.
Which ever tools you choose, make sure to look at UX-specific metrics so that you can keep your focus, and not let unnecessary data distract you. Rigorous as it may sound, going through it will allow you to develop a deeper understanding of your audience which will, in turn, make strategizing and executing much easier and more effective.
Make it an active practice to develop your research and analysis skills using different frameworks so you can develop better insights and, subsequently, solutions for your online customers.
RELATED READING: 4 Essential Website Evaluation Frameworks for Digital Marketers
2. Information architecture
This discipline involves your copywriting or content writing team as it requires you to organize and deliver information about your brand in the format of your choosing. Proper information architecture should provide this in a clear, logical, and meaningful way so that confusion is reduced or eliminated.
Intelligent information architecture is also one way of ensuring that your websites and mobile applications are user friendly, gaining you additional ranking points from search engines. Apart from the search engine optimization (SEO) driven benefit, it also eases your visitors along their customer journey. In consequence, transactions and conversions are improved.
READ ALSO: Why You Need to Go Back to UX Design Basics to Improve Search Rankings
On the flip side, bad information architecture confuses and turns away audiences, even if they first arrived with the intent to buy from you. Don't let bad information architecture continue causing you to lose traffic and transactions. Encourage your UX designers to closely consult with your content marketing team about how to structure the information in a helpful and enlightening way.
3. Usability evaluation
Usability evaluation is gathering the feedback from your target audience who interacted with your app, this user experience design measures your audience experience if they were satisfied by the usability of your app.
You can monitor your customer satisfaction indicators effectively using different metrics. Similar to user research, this discipline is an important pillar of UX and online marketing as it also leads you to a better understanding of your customer.
Remember to regularly evaluate the usability of your apps or websites. Doing so lets you optimize and build upon existing features so that you can improve the customer experience.
4. Visual design
This principle, concerns the way you design the visual qualities of your business touchpoints. In terms of marrying it with user experience designing, the visual aspect ensures alignment with branding guidelines, and the strategic use of eye-catching elements to command the attention of visitors.
It combines elements like the layout, lines, shapes, fonts, colors, spacing, and other components to create a visually appealing design that delights – not distract. Following the visual design principles improve usability and website performance and user experience simultaneously.
Your creative team should be actively involved in this process so that, combined with your UX designers, efforts can lead to powerful visual content that attracts and retains attention.
5. Content strategy
In this discipline of UX design, you strive to create the content that will tell the story accompanying the customer journey. Here, you need to be aware of what kind of need-addressing content you need for in planning your UX design projects.
In that regard, you have to ask yourself the questions your customers might be asking and give the corresponding answers through content. To do this, it helps to first develop a customer persona – a detailed description of your ideal audience – that will help guide you in mapping out your content plan.
READ ALSO: How to Find the Ideal Audience for Your Content in 5 Easy Steps
Once you've identified your audience, you then proceed to mapping out the content types and formats that you would like to deliver the content. For UX design projects for websites, it can be page copies, frequently asked questions, blogs, and others.
Tips for collaborating with UX designers
Now that you know the ways UX design principles overlap with marketing, here's how you can ensure better collaboration between these departments:
Provide detailed instructions. Any execution can fall through without proper planning. During kickoff meetings for UX design projects make sure to outline tasks, persons responsible, timelines, and resources clearly. If it helps to have a checklist of requirements, then craft one and keep them handy.
Work proactively. UX design projects have a lot of phases and layers. Relying solely on your UX designers to follow-up on specific items can lead to project delays and, consequently, have you risk overspending. After your planning phase, seek to provide other requirements in advance or, at the very least, in a timely manner to avoid wasting resources.
Maintain open and transparent communication. This is crucial to healthy and efficient collaborations. By keeping conversions open, it lets your projects run and flow smoothly and respond with agility to emerging problems.
Key takeaways
These UX design disciplines are pillars to any experience design project. As an online marketer, taking the additional steps to understand these will yield benefits not just for your external but internal stakeholders as well.
Alon with these tips, make sure to remember that:
Your UX design must be user centric. You must have an information architecture that will be useful and effective for your audience. Having a bad information architecture can lead to a negative UX design, your app may not be able to give you the results you seek be it in traffic, leads, conversion and, most importantly, return on investment.
Always monitor your users or audience. You must always check your indicators of customer satisfaction, because this will keep you informed if the UX design that you introduced in your brand is effective or not. And if it is not, then you still have time to fix the situation.
Your work doesn't exist in a bubble. Design has many implications on marketing, and vice versa. When working in collaborative situations like user experience design projects for digital products, you have to remember to look at the bigger picture and assess what factors can help make your work impactful for all stakeholders.
Are there aspects of UX design that you would like to understand better? Talk to the Propelrr team over at our Facebook, X, or LinkedIn accounts.
You can also subscribe to our newsletter so that you can get these tips delivered straight to your inbox.
Subscribe Now
Choose topics you want to get regular updates on: