Digital got you dazed?
Type it below, and we'll show you what we've written about it!
Top 10 Digital Marketing Influencers to Follow for Industry Insights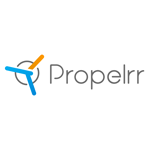 Propelrr

13 Sep 2023

7

min

read
The digital marketing industry is an ever-evolving beast.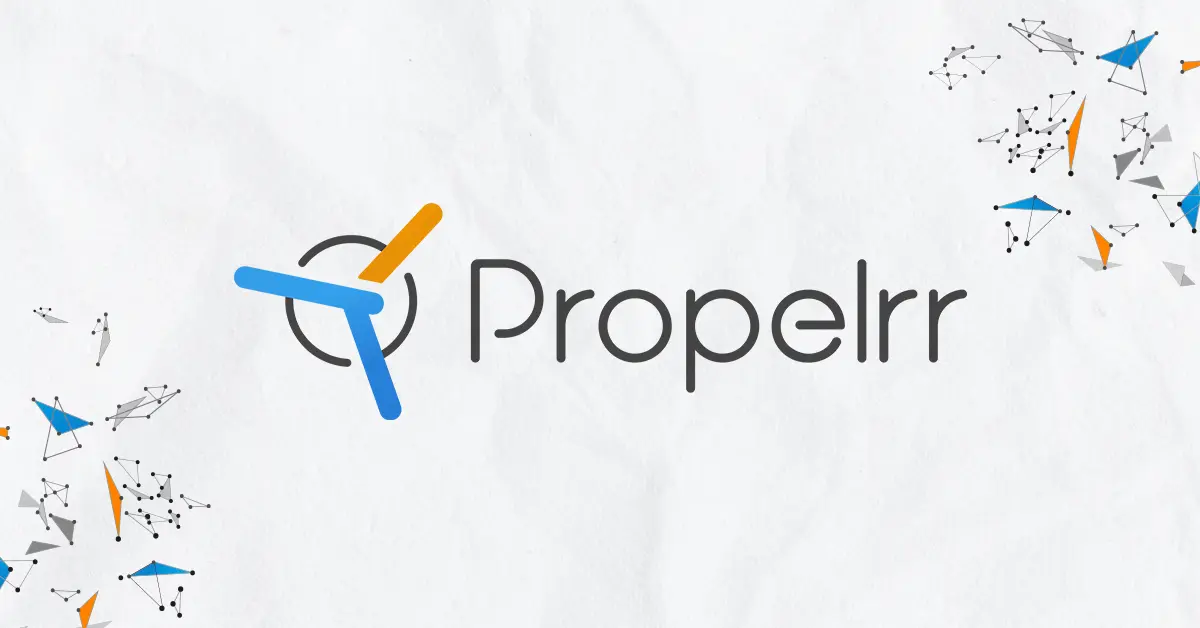 As a marketing expert, it's your job to stay on top of the changes that happen daily in the industry.
It can be tough to keep up with the changes without the right kind of guidance. Luckily for you, there are digital marketing influencers out there who willingly share their insights on the latest happenings in the industry today.
Want to stay ahead of the competition? You need to follow the best of the best in the digital marketing industry this year. Check out this list for the 10 best influential marketing experts for daily digital tips right now.
Why you should target influencers
You might still be wondering why you should target influencers in the industry in the first place. Here are a few key benefits to becoming a dedicated influencer follower today:
Reliable content quality. Influencers in digital are usually industry experts who have to walk the talk to be successful, so you can rely on the quality of content that they produce.
Same industry, same interests. Your concerns are their concerns when it comes to the work you both do, so the advice they give will definitely be applicable to your needs.
Crowdsourced feedback. Worried about following a bogus influencer? Just refer to the crowdsourced feedback in their comments – fellow professionals will tell you if the person you're following is reliable or not.
Still not convinced? Here are a few more ways influencers can help you get better at keeping up with the rapid changes and trends in the digital marketing industry:
High post frequency. Influencers have to post frequently to stay on top of their game. This serves to benefit you, the follower, when you need constant updates on industry news.
Insightful commentary alongside trends. Not only do influencers post about trends, but they insert their commentary on them too, leading to more learnings for followers like you.
Cross-talk with fellow experts. Influencers often host thought leadership events to attract user engagement. This gives you the opportunity to learn from several experts in the field, as they bounce ideas off of each other.
Feeling a little more convinced by all these benefits? Then read on to discover ways to pick the best influencers for your brand's digital marketing framework.
Criteria for effective influential marketing
Pick the best influencer to learn from, and you'll effectively drive wins more directly for your business. Here are a few criteria tips to choose the right influencer as your guide:
Expertise in their own fields. Pick an individual who has specialized knowledge in specific digital fields, like ecommerce development for example.
Active presence on social media platforms. Ensure your mentor is active on social media and gives tips to followers regularly.
Number of followers. If your chosen influencer has a lot of loyal followers, this means that they've truly invested in content on their channel.
Engagement rate with followers. Notice if their followers are actually engaging with the tips they put out. This means that they've reliably provided a lot of value to their listeners.
Excellent professional track record. Those who have excellent track records in their profession are sure to give effective industry advice.
Accessibility. These refer to influencers who generously give their insights through all possible means, from podcasts, to blogs, and even diverse certificate courses.
Excited to gain digital marketing skills from the best of the best in the field? Then keep on reading to discover more right now.
Top 10 influencers who market on social media
You've waited long enough: here are the top 10 best influencers to follow for success frameworks and expert advice in today's digitalmarketing industry.
1. Rand Fishkin
Known for: His expansive SEO expertise and for writing 'Lost and Founder: A Painfully Honest Field Guide to the Startup World'.
Follow on: Blog, Twitter, LinkedIn
Brief background: A leading expert in SEO, Fishkin is best known for being the co-founder and CEO of Moz, and the founder of software company SparkToro.
2. Ann Handley
Known for: Writing best-selling books on content marketing, like 'Everybody Writes: Your New & Improved Go-To Guide to Creating Ridiculously Good Content' and 'Content Rules: How to Create Killer Blogs, Podcasts, Videos, Ebooks, Webinars (and More) That Engage Customers and Ignite Your Business.'
Brief background: She is a Wall Street Journal best-selling author, a co-founder of ClickZ, and the Head of Content at MarketingProfs, a rich and trustworthy resource on digital promotions learning.
3. Brian Dean
Known for: His invaluable SEO and link building expertise which he shares through his award-winning blog, Backlinko.
Follow on: Blog, YouTube channel
Brief background: Dean is an internationally recognized thought-leader in SEO and link-building, with an award-winning blog recognized by Forbes and Entrepreneur.
4. Lilach Bullock
Known for: The Lilach Bullock Show, her weekly podcast for SEO tips, content marketing, and business growth.
Brief background: A content marketer, digital strategist, professional speaker, and social influencer, Bullock has won countless awards including a Global Women Champions Award for outstanding contributions and leadership in business.
5. Katie King
Known for: Authoring one of the most definitive guides to AI in marketing, 'Using Artificial Intelligence in Marketing: How to Harness AI and Maintain the Competitive Edge'.
Follow on: Facebook, X, LinkedIn
Brief background: King is a published author, a professional speaker, the CEO of the digital agency Zoodikers, and a consultant on AI and digital transformation.
6. Eric Siu
Known for: Writing 'Leveling Up: How To Master The Game of Life' and co-hosting the 'Marketing School' podcast with Neil Patel
Follow on: Facebook, X, LinkedIn
Brief background: Aside from being an award-winning author and podcaster, Siu is also the Chairman of his tech agency Single Grain, which has worked with top global companies like Amazon, Uber, and Salesforce.
7. Shama Hyder
Known for: Authoring 'Momentum: How to Propel Your Marketing + Transform Your Brand in the Digital Age' and 'The Zen of Social Media Marketing: An Easier Way to Build Credibility, Generate Buzz, and Increase Revenue'.
Follow on: Facebook, X, LinkedIn
Brief background: Hyder is an award-winning author, professional speaker, and CEO of Zen Media, and she's also been included in the Forbes 30 Under 30 List of movers and shakers.
8. Amy Porterfield
Known for: Her best-selling online courses 'List Builders Society', 'Systems That Scale', and 'Digital Course Academy', for hosting the top-ranked podcast 'Online Marketing Made Easy', for co-authoring 'Facebook Marketing All-in-One for Dummies', and for her New York Times Best Selling book, 'Two Weeks Notice'.
Brief background: Aside from her award-winning online courses, podcasts, and books, Porterfield has also been included in the Forbes List of Top 50 Social Media Power Influencers
9. Brian Solis
Known for: Writing the award-winning books 'LifeScale: How to Live a More Creative, Productive, and Happy Life', 'X: The Experience Where Business Meets Design', and 'Engage!: The Complete Guide For Brands to Build, Cultivate, and Measure Success in the New Web'.
Follow on:X, YouTube channel, LinkedIn
Brief background: In addition to being a professional speaker and a three-time award-winning author, Solis is also the principal digital analyst at Altimeter.
10. Neil Patel
Known for: His expertise in content marketing and SEO, and his goal to teach one new online promotions tactic each day through his YouTube channel.
Follow on: Blog, YouTube channel, LinkedIn
Brief background: The co-founder of Crazy Egg and Kissmetrics, Patel is a New York Times best-selling author who has earned countless accolades for his digital marketing expertise – including being recognised as a Top 100 Entrepreneur Under 30 by the United Nations.
How to benefit from being an influencer follower
From Forbes List-makers to industry movers and shakers, these 10 influencers have shaped the way digital marketing works around the world today. Want to get the most out of being one of their many influencer followers? Check out these quick tips:
Engage with their content. Ask questions about their strategy frameworks or share thoughts in the comments of their posts so that they can engage with you back.
Stay up to date with their latest insights. Subscribe to their regular newsletters or podcasts to get insights on events as they happen in the industry.
Share their content and tag them for increased engagement. This way, your target audience can follow them and engage with you as well.
Embrace everything they have to share. From podcasts on ecommerce to articles on web design, and even to short-form Tweets, explore every medium to learn from their insights.
Learn from their mistakes. They're sharing them for a reason – so that you can learn from their mistakes and do better in your own work.
Apply learnings to your business. Take what you learn from these influencers and apply them to your brand for even better revenue results in the future.
Your learning journey doesn't just start and end with reading influencer content. There are so many exciting ways for you to benefit from these industry leaders – and for your business to flourish under their guidance as well.
Learning from influencer marketing means growth for your business
In today's ever-evolving digital landscape, everyone is a constant learner – even the most seasoned of experts.
The influencers you follow are learning about the industry as it changes around them, just like you. You're both doing your best to stay up-to-date with the latest trends, and constantly gaining daily insights for a better online presence.
By learning from and engaging with your target influencers, you're growing in expertise alongside them. So don't be afraid to experiment and try something new – that's how you'll drive growth for your brand in today's ever-changing digital marketing industry.
Key takeaways
Stay on top of the changes that happen daily when you follow experts in the field of digital today. Check out these final takeaways as you follow the footsteps of the most influential marketing leaders in the industry right now:
Learn to adapt to rapid changes. Given today's ever-evolving online landscape, it's important to learn how to adapt by staying up-to-date with the latest industry changes.
Don't just follow – engage. By engaging with influencers and fellow followers, you gain even more industry insights and learnings than you would have as a passive listener.
Be open to learning all the time. This is how you'll effectively formulate newer and better strategies to reach your audiences and drive digital wins for your brand.
If you have any other questions, send us a message via our Facebook, X, and LinkedIn accounts. Let's chat.
Subscribe to the Propelrr newsletter as well, if you find this article and our other content helpful to your needs.
Subscribe Now
Choose topics you want to get regular updates on: