Digital got you dazed?
Type it below, and we'll show you what we've written about it!
Social Media Management & Marketing
Guide to Leveraging Twitter Spaces for Establishing Thought Leadership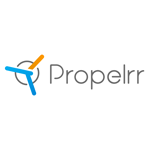 Propelrr

17 Nov 2022

6

min

read
Industry experts are leveraging Twitter Spaces for building thought leadership and asserting their position in the market. Will you hop on the trend too?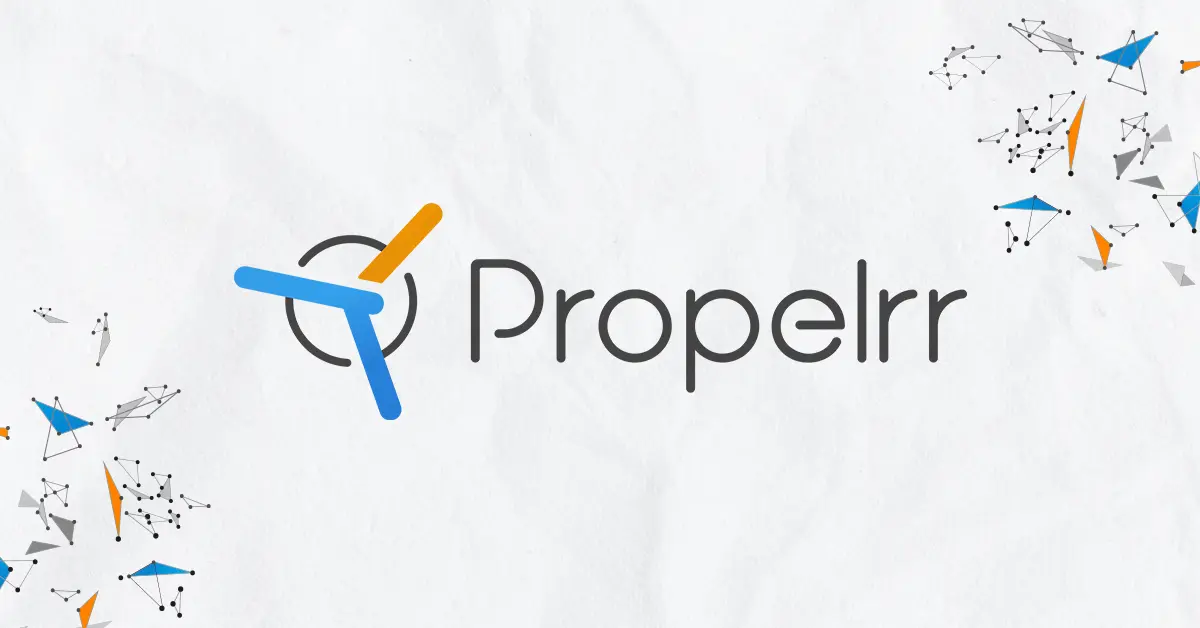 Whether you're marketing to consumers or businesses, building up your brand authority is critical to attracting potential customers. To meet this goal, you'll have to write extensively – on your blog, in guest posts – or be open to sharing your ideas in industry forums.
Due to the extensive effort it takes, building authority is an uphill battle. It's more so a challenge to surmount in an ever-distracted online space. Imagine poring over an expertly written guest post, only to have it ignored by your audiences, or rejected by editors.
Enter social media management and marketing and how X resurgence as a platform for establishing thought leadership.
Why you should be leveraging Twitter Spaces
While it doesn't market itself openly as a platform for professionals the way LinkedIn does, X offers a unique way for you to share industry knowledge. 
Through its iconic micro-blogging format, sharing insights on the social platform lets you do so in quick, snackable pieces of information. Perfect for today's online reading behavior.
What's more, you can use X to build thought leadership in various ways, thanks to both old and new features found on the platform. Below are features that are popular among thought leaders in the space:
Tweets with links. These are your typical tweets that feature shortened URLs leading to your blogs or other relevant pages. It would also contain a quick additional note as the caption. 
Tweets with image cards. These are text tweets that feature a single-image card or four-image collage. It's also another way to repurpose visual content you include inside your articles.
Threaded tweets. These are a series of tweets that fall under one thread. You can feature images, links, or other media in each tweet, or just the header tweet to help catch attention or help expand on a given point.
Voice tweets. Voice tweets are a relatively new feature on X that allows you to record short voice messages and post them as a Tweet.
Twitter Spaces. This is one of the newest features on X that's become a popular favorite among thought leaders. It allows you to create a "Space" where users engage only through voice chat to exchange opinions on a topic.
In this article, we'll be focusing on how you can leverage Twitter Spaces specifically for thought leadership. 
Why use Twitter Spaces for establishing thought leadership
Among the features above, Twitter Spaces is becoming a steady staple for thought leaders. This is mostly due to the fact that it engages X audiences in real-time and in a personal way.
Unlike other features on X, you can't schedule Spaces ahead of time. This creates real-time opportunities for your audiences to connect with you. You can engage audiences in a number of ways, but the most important thing to note when doing so is to allow it to be a safe space for exchanging thoughts and ideas.
That way, you not only establish authority but also foster good rapport and strengthen brand-client relationships. Additionally, Twitter Spaces is also a great avenue for tackling issues in a communal arena, allowing you to get live feedback about your brands and products.
Lastly, in terms of logistics, Twitter Spaces is also relatively easier to organize versus, say, webinars. To organize a Twitter Spaces, your invited key opinion leaders (KOLs) can just log into their X accounts, enter a space, wait to be assigned as a speaker, and engage.
Unlike webinars, Spaces also don't need much equipment. Where a webinar will require an audio-video setup, Spaces will only require you and your KOLs to have a microphone or a decent pair of headphones.
To sum up, Twitter Spaces provides the following benefits:
Easy to organize versus webinars or other forms of online fora.
Engaging, real-time conversations with your audiences.
Access live feedback from your most invested audiences.
Allows a feedback loop that lets both you and your audiences learn from each other.
Overall, interactions on Twitter Spaces are perfect for exchange in its truest sense. You share your knowledge and set yourself up as the expert. In turn, your audience can also share insights about your brand that you couldn't have accessed through online surveys. 
This information exchange can open up additional opportunities for strategizing content or other online marketing efforts in the future.
Tips for leveraging Twitter Spaces for thought leadership
Remember that establishing thought leadership anywhere online requires consistency – both in the topics you cover, and the frequency with which you engage.
In that sense, leveraging Twitter spaces for thought leadership requires thoughtful planning so that consistency is achieved. Below you'll find a few tips you can follow so that you can start building your expert image on X.
1. Plan your topics ahead of time.
The exchange of ideas on Twitter Spaces happens in real time. Hence, it's important to start a Space with a plan. Included in this plan should be your:
Topic focus. This can be groundbreaking news in your industry that you can comment on or a persisting issue that you'd like to give fresh takes on. Make sure the topic you choose is of general and relevant interest to your target audience and within the scope of your and your speakers' expertise.
Speakers to invite. A discussion becomes more enriching with a group of choice speakers. Ask yourself or your audience: Is there anyone in particular that you would like to hear a comment from in regard to your topic? This also helps both you and your speakers to grow each others' audience reach.
Talking points. This helps you maintain the focus of the discussion. Anticipate or crowdsource for talking points that your audience would like to hear insights about. Having this ready at hand also helps keep your Space well-moderated and well within the bounds of your time allotment.
2. Have a moderator that can facilitate discussions.
Dead air during a Space should be avoided. Too much quiet means that your Space isn't engaging audiences as much as you think. 
Hence, you will want to have a moderator to help:
Keep the conversation flowing and make the most of the time with your speakers and audiences.
Stay on track with your talking points and make sure that you are able to cover the entire scope of the intended discussion.
Facilitate question and answer sessions (if you choose to have them) so that they can be presented and addressed in an organized manner.
Maintain the safety of the Space by dealing with disruptors of the discussion, if needed.
Take notes of the discussion so that you can repurpose it for content in the future.
Fix technical issues for the Space owner and the speakers, or fill in for guests who get suddenly disconnected.
Provide additional context or questions to fill in gaps in the talking points.
Overall, a moderator is someone who helps manage the discussion; they make sure that it's as enriching as possible and learning goals are met. 
3. Promote your Twitter Space ahead of time.
A nifty feature of Twitter Spaces is that it sends out a unique notification to your followers whenever you start one. The downside is that you're not sure if your audiences will be online at the time you start it.
This is what promoting your Twitter Spaces in advance solves. Take this tweet from our friends at PumaPodcast as an example:
🚨Space alert!
Kumusta kayo nung dumaan ang bagyong #PaengPH? Nagbantay ka rin ba sa social media para sa balita?

Tomorrow at 6pm, meet the team from @mapakalamidad to learn more about how we can use social media to our advantage during calamities. https://t.co/evS04iAhwF

— PumaPodcast (@PumaPodcastPH) November 7, 2022
With the tweet, they helped inform their followers in advance regarding the time and date of their Twitter Space. 
Apart from boosting awareness of the Space, posting announcements like this also give your audiences a pleasant experience of your brand engagement efforts. It's as if telling them that, "hey, I would be really grateful for your presence at this engagement, I hope you can carve out time around these dates."
Thoughtful and professional, isn't it?
4. Engage your audiences by asking questions.
Another way you can assert thought leadership is by allowing your audience to participate in the discussion. Because a thought leader isn't just out here to give one-sided opinions. You should also be willing to sit down and hear your audience out patiently.
After your discussion, make it a point to ask for your audience's take on the matter. You don't have to take all the answers given time constraints, but make sure to at least hear a few out.
This signals to your audience that you're open and willing to hear them out. Incidentally, you can also take this opportunity to unearth topics or concerns they would like you to talk about in your next discussion.
5. Tweet important highlights of the Space.
Twitter Spaces are great places to mine for insights never before tackled. That's why tweeting highlights of your discussions in a Space is a great way for establishing thought leadership.
Try to think back to your notes on the discussion and see if there's anything new and insightful to share. Put it out for additional dialogue in a tweet. Doing so may bear fruit to another topic you can tackle in the future.
Key takeaways
Twitter Spaces is a popular avenue for building thought leadership because of the unique way it offers you in sharing insights. But to leverage it effectively, you have to:
Maintain consistency. Topics should be coherent or relevant to the industry at large, and your audience's concerns. Apart from that, try to conduct these Spaces regularly so that it creates a behavior of expectancy from your audiences.
Comment on things within your expertise. Because you can't comment on otherwise. Or, if you would like to explore topics you're not an expert on, pass the mic to a speaker you can invite for comment. No matter what, leave the insight sharing to the experts, as it would be a disservice to do otherwise.
Make it about shared learning. Thought leadership is best asserted in the giving and receiving of knowledge. While Spaces is a platform for expressing your opinions, it's important to not overlook the fact that it is also the perfect place to sit back and listen.
What are your thoughts on Twitter Spaces for thought leadership? We'd like to learn how you explore this X feature for yourself. Just shoot us a message on Facebook, X, or LinkedIn, and let's chat.
For more tips on how you can leverage platforms like X for your thought leadership, subscribe to our newsletter.
Subscribe Now
Choose topics you want to get regular updates on: