Digital got you dazed?
Type it below, and we'll show you what we've written about it!
Social Media Management & Marketing
4 Facebook Marketing Hacks to Effectively Boost Audience Engagement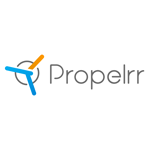 Propelrr

17 Jan 2022

5

min

read
As tight as the competition is now, social media marketers will need more than their old tricks to win the game. As it grows and evolves, you'll need a few Facebook marketing hacks to get the job done right.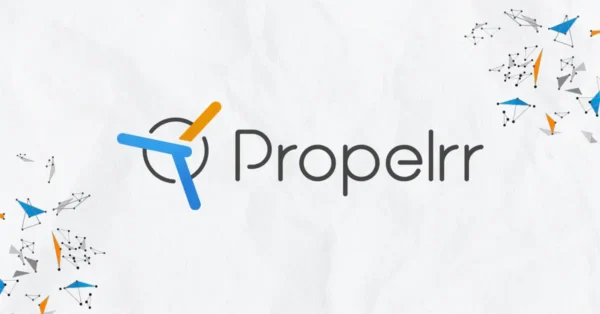 As a social media marketer, one of your main goals is to rake in engagements. A challenge, no doubt, in this over-saturated platform. That's why, it's time to step it up a notch with these Facebook marketing hacks.
Sure, your content is spotless. It's relevant. You're marketing on Facebook because your audience is there. But because of the flood of content, you're not pulling in enough engagements.
This is a common occurence we've observed in all our years as a social media marketing agency. A pattern where brands start well, then later on lose the attention of their audiences. In worse cases, the usual techniques don't even do the job anymore. So what can you do, then?
That's also where years of experience come in handy. Because you can bet that in all that time, we've built upon existing techniques, and figured out a few hacks of our own.
Those hacks, we share with you below.
Facebook marketing hacks to boost engagements
In truth, these techniques aren't so much something you need to learn, per se.
A lot of the hacks we present below have a lot more to do with leveraging technology to get your job done.
But which tools are best for which parts of the job? We tell you, below.
1. Never run out of post ideas with content ideation tools.
To get engagements, you'll need content. And while content is easy enough to execute, ideating for them is another story. Because no social media marketer is a stranger to running out of ideas on what to post next.
But to be frank, today's modern tools can all but end that problem for you. Content ideation tools can now serve you frequently asked questions by your audiences. It can also give you an overview of trending topics in your industry. It can even give you hashtags for which to index your content.
The only question remaining is: What are these tools and where do you find them?
That, we've curated for you, here: 52 Tools to Generate New Ideas for Your Content Marketing Plan
2. Maximize automated responses for Messenger.
Facebook has always been a platform for sharing stories and personal updates. Be it through quick status updates, photos, or Story updates.
RELATED READING: Driving Your Brand into the World of Ephemeral Content
Yet one of the most neglected but powerful engagement tools on the platform is the Messenger. Why? Because audiences can see your response rates on your profile. And they'll likely engage with you more, if they know they'll get a response.
The thing is, replying to every single message from your audience is easier said than done. That's why you should maximize automated responses as much as you can.
Let's take for example how Globe Telecom gives prompt responses on Messenger.
So you can also leverage this for your own brand, you can explore tools such as MobileMonkey. This tool allows you to program automated responses and unify your inboxes. This means you don't have to switch through channels to access and respond to messages.
3. Take it up a notch and maximize text blasters.
You can't discount the fact that your content might not be showing up on your audiences' News Feed. And that's not entirely your fault, because that's just how Facebook's algorithm works.
Because of this limitation, you need to get creative with how you engage your audiences. One method that's getting more popular among brands is chat blasting. This is a practice of sending messages to a contact list to promote products.
You can send these as push notifications to encourage audiences to engage or convert. It's simple, yet this Facebook marketing hack is effective in meeting those goals above and reducing your costs.
To be specific, some brands that use chat blasts and chatbots saw a 50% decrease in cost per lead while increasing conversion rate by 40%. Those are figures any marketer would want to see from a Facebook marketing campaign.
READ ALSO: Hack and Increase Your Facebook Conversions With These 6 Tips
4. Automate your scheduling with artificial intelligence (AI).
The last Facebook marketing hack we have for you is using AI in your social media marketing. And the reason is simple: To take off the load on mundane tasks so you can focus on strategy-heavy ones.
Because let's be honest: Worrying about when you should post a piece of content daily is a pain in the neck. So if you can take that out of your worries day-in and day-out, then go ahead.
Moreover, this is as effective in getting engagements as pushing your content yourself. Plus, if you have tons of content (like media publishers), these help you promote it on social media.
One such tool that helps with this is Echobox. This is a scheduling tool that automates content promotions. And it does so while determining the primetime for pushing specific pieces of content on Facebook and X.
Key takeaways
Increasing your Facebook engagements doesn't sound as tricky as they used to, does it? Along with these Facebook marketing hacks, you can further optimize your efforts by:
Automate what you can. This leaves room for other tasks that need your uniquely human abilities while lowering your overall costs. This allows you to maximize your resources for other aspects of the job that can't be substituted by computer.
Keeping in tune with your audiences' pulse. Get to know your audience and what topics are relevant or matter to them. That's the best way to start and keep up a conversation with them. After all, what use is automation if you don't even know what to talk about?
Make your audiences feel heard. Think back to our hack on automated responses. What ultimately drives the effectiveness of that technique is the fact that humans appreciate being acknowledged. Apart from caring, make it evident that you care by responding to them.
Do you have other Facebook marketing hacks that you feel should be on this list? Let us know in the comments! Or, let's start a conversation on social media – tag us when you share this post on Facebook, X, or LinkedIn.
In need for more innovative ways on how to do Facebook marketing? Make sure to subscribe to our newsletter and we'll send them straight to your inbox.
Subscribe Now
Choose topics you want to get regular updates on: