Digital got you dazed?
Type it below, and we'll show you what we've written about it!
User Experience Design Web Development
9 Tips to Build Ecommerce Trust for Better Customer Confidence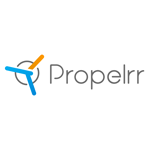 Propelrr

13 Sep 2023

8

min

read
With declining ecommerce trust, brands need to double down on their efforts to win trust in order to win customers.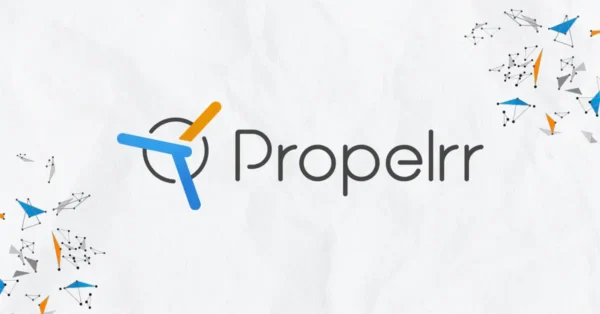 In our online landscape today, trust is a valuable cornerstone to acquiring and retaining customers. Without it, you can't count on customers sticking around, much less acquiring new supporters. The one problem, as you well know, is that trust is easier shattered than built.
This is true for all aspects of digital marketing – from paid ads to organic social media efforts and, most especially in ecommerce websites. Declining consumer trust impacts ecommerce conversions most of all as online customers grow more wary of security risks whenever they transact online.
Declining ecommerce trust
Hacking, cyber crimes, and malware attacks all pose risks to your customers' data privacy and, in turn, chip away from consumer confidence in your brand. Even if you're the most popular brand online, lacking policies and safeguards for user data lead people to believe that you are not a reliable online business.
And it's exactly this slow decay of ecommerce trust that makes it more important than ever to win the confidence of consumers, especially as emerging competitors show that they are more than willing to win their approval.
To stay ahead – or afloat, even – you need to know how to create trust in ecommerce transactions. This is done through a multipronged approach that includes content marketing ecommerce development, data and analytics, and more to engage customers and earn their confidence.
Why trust in ecommerce has declined
To strategize for regaining customer trust, you must understand why online consumers are growing more distrustful of ecommerce.
You see, not all advancements in technology have served to benefit customers. Turning a blind eye to the negative elements and agents at play is irresponsible for both users and operators on the internet. Yet, even the simple act of trying to know and understand the threats and risks your customers expose themselves to online helps you strategize for protecting them.
Below are some of the recent online developments and news surrounding online consumer safety that can give you more context on this:
Data privacy and security. According to a study by California-based tech firm Cisco, nearly 80% of companies in the Philippines fell victim to data breaches in 2022, with two out of five brands losing at least $500,000 to fraudsters online. It's no wonder that trust in ecommerce has declined – so to prevent these breaches, your business must ensure the secure storage of user data and the respectful collection of consumer information online.
Authentication and identity verification. Cyber criminals now also understand the importance of smartphones to their cyber crimes. In fact, victims of "smishing," or SMS phishing, are usually tricked by fraudsters into revealing authentication information for passwords or credit card numbers via text and mobile. To prevent smishing incidents, you must use multiple layers of authentication on your site to protect users from unauthorized access and identity theft.
Fraud prevention. When shoppers are victims of fraud on your platform or site, their trust in your brand can be threatened – and even shattered. You must have systems in place to detect fraudulent transactions on your website, such as analyzing IP addresses or implementing two-factor authentication methods.
Payment security. Imagine losing access to your bank accounts and credit cards because your financial information was hacked by fraudsters mid-purchase. This is where the fear online customers experience during online payment stems from.
To alleviate it, use secure payment gateways (those with SSL/TLS encryption) to protect shoppers' financial and personal details from cyber criminals or malicious actors outside your company network.
Site integrity protection. According to Roger Northrop, member of the Forbes Technology Council, "Bad actors [today] are using any and every method to infiltrate your systems, including phishing, telephony denial of service (TDoS) and even using [voice networks] to gain key information for attacks."
To protect the integrity of your systems, you can install updated security patches, use antivirus software, activate firewalls and more.
With the proliferation of online threats, bolstering ecommerce security is more important than ever in securing ecommerce trust. We provide you with some practical tips on how to do that in the next section.
How to build trust with ecommerce customers
Now that you have a clearer sense of this trending decline in consumer confidence, you can now work on strategies to strengthen trust.
As discussed above, you can do this in a number of ways. One is through the creation of content that builds trust while you work on security measures from the development side.
Apart from those, here are nine other ways you can build trust:
Implement secure payments anytime.

One key security feature that your platform, website, or app is secure online payments. As mentioned before, you must secure payment gateways with features like SSL/TLS encryption to protect customers' financial information from malevolent agents.

To signal the reliability of these gateways you should also implement security signals like trust badges in your site design too. Gather and implement into the HTML any relevant and reputable logos and trust seals ideally in the payment transaction page.

You can also leverage trust seals in the product landing page so that you can signal secure payment gateways from the point of transaction.

Make the platform intuitive and easy to use.

Another way to build confidence with consumers is to develop an ecommerce platform that is intuitive and easy to use. With simple but effective ecommerce designs, you can provide a smooth user experience that bolsters your customer's sense of safety and security.

Some actionable steps to do this include providing visible signposts to point shoppers towards their desired conversion, including helpful functions for navigating the page, and even including live chat support to ensure an easy experience with your brand.

Establish an effective security policy.

Your brand's security policy will bolster your trustworthiness and ensure the safety of buyer transactions overall. To establish an effective security policy, make use of a content security protocol (CSP) in your secure web design to prevent cross-site scripting attacks from malicious actors outside your network.

Once you've leveraged this data protection solution, make sure that the security policy is visibly shown on your page. That way, shoppers can be sure of their safety on your site, leading to more trust in your brand too.

Provide 24/7 customer support

Want to prove that you're a reliable brand to consumers today? Provide readily available customer-centric support channels to ensure smooth experiences for them at all points along the buying journey.

You can do this by setting up a help center to let customers ask for help via live chat, phone, or FAQs. Make sure to respond quickly to their enquiries too, and to offer after-sales support. These will ensure that your buyers have an easy time making a purchase on your site without the worry of any risk.

Provide easy product returns and refunds.

By providing the option for easy product returns and refunds, you go the extra mile in securing a customer's trust for your brand's service and reliability. Ensure your return policies are clear and easy to follow too, so that they can easily transact with your business without restrictions.

Make sure to offer buyer protection services for your customers to ensure that their transactions are protected well after their purchase. These simple changes will endear your business to shoppers, building reliability in your brand for the long run.

Leverage reviews and testimonials.

The next thing you can do to build consumer confidence is to leverage the reviews that previous customers left for your products and services.

One simple way to integrate this into your shop's web design is to showcase the reviews and ratings that customers give after completing a purchase. You can also highlight buyer success stories on your platform, to build that sense of trust for future shoppers.

Just make sure to utilize review moderation services to keep the positive reviews up top, versus the less positive testimonials.

Ensure privacy policy compliance.

Every business that transacts online should have an easily accessible privacy policy on its platform, website, or app. A privacy policy ensures that your website meets industry standards, thus ensuring basic protections for consumers online.

So make sure to showcase your privacy policy on your chosen platform, and to implement policy compliance for your business too. These will prove your dedication to protecting your online customers as they transact with your business over the internet today.

Offer loyalty programs and discounts.

Loyalty programs and discounts are a way of rewarding a customer's trust in your brand. By offering these programs to your consumers, you're showing that you value their business and are upholding your promise of brand reliability today.

You can even increase your discounts and incentives when shoppers show more brand loyalty through ecommerce sales. This will increase your favor in their eyes and build more rapport between you and your loyal consumers.

Share user-generated content.

Last but not least is to share the user-generated content your loyal customers create around your brand.

User-generated content is how past customers show that they love and trust your products and services. By leveraging this content across your digital marketing channels, you increase brand awareness, encourage social sharing, and boost engagement for your brand – thus translating into more sales conversions for your business in the long run.
Key takeaways
Building ecommerce trust should be an essential part of any brand's digital strategy. By taking actionable steps to create consumer confidence, not only are increasing customer loyalty, but you're also protecting shoppers from cyber attacks that can compromise their safety and security today.
Take these final tips with you as you make moves to protect consumers in today's ever-changing digital landscape:
Win consumer trust with transparency and accountability. No matter what moves you make, you'll only be able to win consumer trust when you're transparent about what you do and accountable for your actions too. Keep customers informed so that they know to believe in your policies and processes.
Drive sales conversions by highlighting your trustworthiness. Knowing how much consumers value trust now, you can easily drive sales conversions for your brand by highlighting your brand's trustworthiness on your online platforms through badges, effective security policies, and user-generated feedback.
Stay up-to-date with the latest protection services. By subscribing to expert services in digital marketing, you can constantly update your policies and systems to ensure the best quality protections for your customers today.
If you have any other questions, send us a message via our Facebook, X, and LinkedIn accounts. Let's chat.
To receive direct tips on ecommerce, make sure to subscribe to the Propelrr newsletter too.
Subscribe Now
Choose topics you want to get regular updates on: