Digital got you dazed?
Type it below, and we'll show you what we've written about it!
Digital Marketing Social Media Management & Marketing
The Importance of Social Media and Why it Matters in Marketing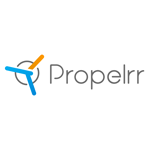 Propelrr

12 Sep 2023

6

min

read
The importance of social media for business marketing cannot be overstated in today's digital age.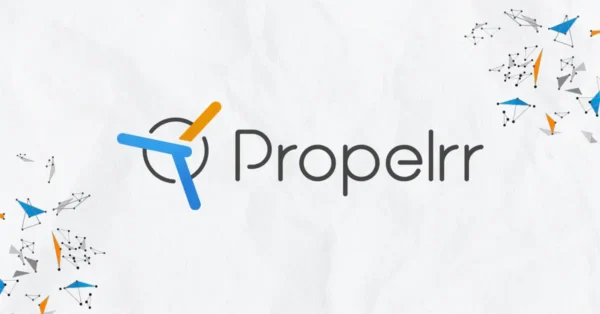 Billions of individuals interact daily on social media. With 71% of consumers recommending businesses based on positive online interactions, it's no wonder that a strong social media presence is now a necessity for brands on the internet these days.
As the power of social media grows, so does the consumer pushback for increased data privacy. Now more than ever, customers are demanding for more data privacy in digital marketing, thus posing even more unique challenges for businesses and marketers alike online.
Is the importance of social media strong enough for consumers to continue using it, even with risks to their privacy? How might businesses like yours find a fair compromise between people's interests and your own marketing needs today?
Read on to discover the answers to these questions right now.
Why privacy in social media for business marketing matters
One of the big pros of social media for business marketing is that its platforms can be used to generate leads, conduct market research, and improve customer relationships – all through the helpful process of online data collection.
For consumers, however, brands' inherent ability to collect their information through online business platforms is a major con since the very act can violate their trust if done without their consent. Knowledge and consent over one's privacy is no laughing matter for consumers. As such, privacy on the internet is also a matter of great importance for an online business like yours.
As cases of hacking, phishing, and data breaches continue to rise, calls for better privacy management and security also increase. As a result, your digital marketing responsibilities will increase too – meaning that you'll have to change up your existing strategy for collecting crucial marketing information on online business platforms today.
The relationship between privacy and social media in business
The issue of privacy on the internet directly affects your actions on social media in business.
As the consumer desire for internet privacy increases, user trust in online platforms decreases, thus making it more difficult for you to execute data-driven marketing strategies – even when your executions are rooted in legal and ethical info collection practices.
But you'll be surprised to learn that there's still hope for your digital executions. Though online consumers are concerned about their security, research shows that 84% of customers show loyalty to brands that have strong security controls, while 97% of companies also see a relevant increase in competitive advantages when they invest in increased privacy for customers.
What do these statistics imply? They imply that the relationship between privacy and your brand's digital actions on social media can be a critical leverage to drive success today. So with this hopeful outlook in mind, the question now is this: how might brands like yours find a fair compromise between people's interests and your own data-driven social media marketing needs?
How an online business platform collects data
To find that fair compromise between the people's interest in privacy and your own business needs, you need to understand and familiarize yourself with the basics of digital data collection on online platforms first. Here are a few basic FAQs to understand how and why many popular platforms collect info on customers for your online business platform strategy:
What customer data do platforms collect?
The most common forms of info that platforms collect for your brand's needs are demographics (ex. age, gender, location) and behaviorgraphics (ex. engagement, activity history, product usage).
How do platforms collect customer info?
They collect info by either directly asking users for it (ex. surveys, polls, signups) or by indirectly tracking user data (ex. cookies) to compile into relevant social media metrics. The metrics are then used to help businesses measure and improve customer services.
How do platforms use customer info?
Platforms use customer info to curate the content and advertisements they feed to users. For example, they feed food-related content to users interested in the topic, while also showing age-appropriate ads to users within an optimal age bracket (ex. 30-40 year-olds).
What do consumers think of business data collection?
According to a recent study, over 62% of consumers don't like it when platforms collect info for brands to use in online advertising. The same study also showed that nearly 65% of consumers want to see local laws enacted to protect their info on these same platforms. This is to ensure that they have legal protection over their data in case of increasingly frequent data breaches, hacking, or phishing incidents.
As a consumer, how can you protect your data?
To protect your own information on traffic-heavy social platforms, read the terms and conditions of a platform's privacy policy. This will help you understand where things like your demographic statistics are going, and give you an educated choice for opting out of your social media's usage activities today.
As a business, how can you protect consumer data?
Ensure that you have specific measures in place to regulate the collection, use, and storage of customer info. Follow local laws, practice transparency, and strengthen your safeguards against hacking activities with veteran data protection professionals today.
What laws are in place to protect data online?
The Data Privacy Act of 2012 is the main Philippine law that protects people's information on and off the internet. Newer acts for data privacy protections also include stricter fines for businesses, registration of info processing systems, and the like.
What major updates are there in data privacy?
Aside from local laws, many popular platforms are also updating their security policies. For example, Meta updated their privacy policy to reflect transparency by adding more detailed explanations on how they share information with third parties. They also added new controls for users and brands alike to manage their info and overall user experiences.
The power of social media in business marketing
Social media is a powerful force for users and businesses alike. It connects users online, gives brands bridges to customers, and provides unique opportunities for both to interact with one another. As a brand, you must stay ahead of the curve by adapting to changes in digital data collection today.
Here are some important questions that you'll have to answer as online security standards transform in the years to come:
What might Philippine data security on social media look like over the next few years?
In the next few years, brands should note stricter standards in law implementation, increased calls for transparency, and more administrative fines for those who refuse to comply with user protection needs.
What changes should businesses anticipate in data collection?
Whereas before, platforms could collect information on customers without their educated consent, now they must allow users to opt in or out of info collection. Brands must now do the same on their own websites and channels too; at Propelrr, for example, we provide a quick spiel on our contact form so that visitors know what we use their details for today.
Can businesses ever hope to adapt to these changes?
Simply put, yes. As data privacy moves forward, your brand can adapt by being upfront about info processing activities to customers. This signals business accountability to consumers and proves your trustworthiness to them. By recruiting skilled data protection professionals, you'll also increase your capability to adapt to these ever-changing online security requirements.
Finding a compromise with people's interest
The importance of social media in this day and age cannot be understated, for both businesses and consumers alike. Platforms provide customers with unique opportunities to interact with one another and their desired brands; brands can leverage platforms to engage with consumers in exciting ways online.
But since consumers often drive a brand's desired goals and objectives, it becomes your duty as a marketer to acknowledge their needs and work alongside them today. By finding a compromise with people's interest on digital channels, you earn customer trust more readily, thus gaining great returns on your investment into their crucial loyalty in the long run.
Key takeaways
Don't let customer privacy woes stop you from leveraging the power of social media for business marketing. Here are some final reminders for your brand as you adapt to the changes in info collection and privacy this year:
Be transparent with your process. Nothing wins over customers on digital platforms more than transparency and authenticity. Be transparent with your process of adapting your info collection so that customers know to trust your brand and its activities today.
Honor consumer privacy policies. Give consumers an educated choice about their data, and honor their choice when they deny information collection. This gives users more reason to trust your brand, which will translate into crucial customer loyalty in the long run.
Stay up-to-date with the latest laws. By keeping a finger on the pulse of the latest Philippine trends and local privacy laws, you'll have a better handle on how to adapt to customer needs like digital security as well.
If you have any other questions, send us a message via our Facebook, X, and LinkedIn accounts. Let's chat.
Subscribe to the Propelrr newsletter as well, if you find this article and our other content helpful to your needs.
Subscribe Now
Choose topics you want to get regular updates on: