Digital got you dazed?
Type it below, and we'll show you what we've written about it!
Social Media Management & Marketing
Why Filipino Social Media Users Are Perfect for Brand Content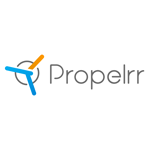 Propelrr

13 Sep 2022

8

min

read
As one of the most active people on any given platform, social media users in the Philippines are a primary driver for online business growth.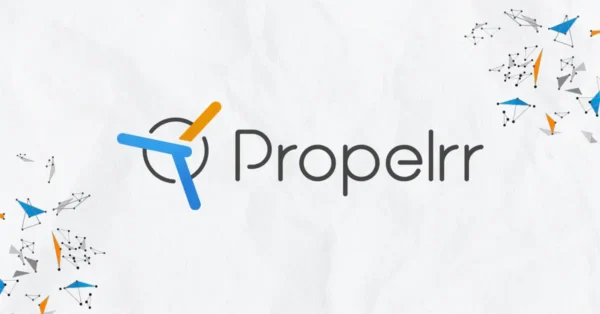 The global popularity of social media platforms paved the way for the boom of social media marketing as a go-to online marketing strategy. But with a market as active as the users in the Philippines, it is a necessary one.
That's because Filipinos use social networking sites for staying updated with the world around them, and the brands that they find interesting. Moreover, they also use these platforms as avenues to transact with these brands.
Hence, investing in social media marketing is nothing short of advantageous for brands that are wanting to talk to Filipino markets.
Social media users in the Philippines: Why your business should invest in social media
Social media has evolved into the most prominent and vital virtual environment, where the platform is utilized not only for networking but also for advertising your business and products.
The reach of social media is rather comprehensive since it allows you to reach a big number of people within seconds of placing an ad, lowering your expenses and ensuring that your adverts reach your target audience through these social media commercials.
With a large number of internet users, especially in the Philippines, marketers must not pass up the opportunity to promote on these digital forums where they may reach the greatest number of prospective consumers as compared to print or television media marketing.
How many people in the Philippines use social media in 2022?
According to the latest digital marketing statistics published by HootSuite and We Are Social, the Philippines has at least 76.01 million internet users. A figure that accounts for over half of the country's population.
Between 2021 and 2022, that number grew by a little over two million more users, most of which are using the internet to access social networking sites. In fact, the average Filipino spends around 11 hours on social media on a daily basis.
Another report shows that internet users aged 16 to 64 worldwide spend an average of 6 hours and 58 minutes every day on any device, indicating that the average internet user spends more than 29.167% of their time online. Whereas Filipinos in the same age group spend an average of 10 hours and 27 minutes every day, or 43.75%, a 15% difference. 
This means, then, that Filipinos spend 15% more time on Social Media than the average worldwide audience.
In fact, the Philippines has been called the Social Media Capital not just because of the amount of users from the country. It's also because of the significant amount of time they spend scrolling through social media sites.
Those said, one conclusion is evident: In the Philippines, your brand will always have an audience waiting to hear about your brand and business.
But marketing on these platforms shouldn't be done blindly just because there are always eyes watching. Doing so could lead to resources wasted without results to show for. It will still take a carefully planned strategy to market to audiences scrolling through content after content found online.
How to effectively market in social media
Now that we have talked about why you should invest in social media marketing in the Philippines, let us now go into the "how's" of the matter. To make sure you're talking to the right people and, more importantly, effectively earn their attention, here are a few things you can do.
1. Identify your audience.
Identifying your audience plays a vital role in every marketing strategy. You do not want to sell your product or promote your business to the wrong audience. In fact, many companies make the mistake of attempting to reach out to everyone. On the other hand, understanding and organizing your audience will surely help you convey the correct message to the right individuals and fulfill your marketing objectives more successfully. 
2. Define your goals.
In order to effectively market on social media, you must always define your social media marketing Goals. In order for you to have a concrete idea of what your goals are, the following must be considered:
Clear and precise on what you aim to achieve
Achievable. Your goal should always be within reach, whether it be from a financial standpoint or otherwise. Do not set unreasonable goals, as this will demoralize you and your employees if these goals are not reached within a specific timeframe
Measurable. Your goals should be measurable so that you can track your progress and know when you have reached your goal
Relevant. Your social media marketing should be relevant to the times, by keeping up with the current trends, you will be able to garner more traffic to your Facebook, Instagram, Twitter, or any other social media posts 
3. Allocate your resources wisely.
Resources are not unlimited as such. These must be allocated wisely, whether it be manpower, budget, or time, allocating resources plays an important role so that you will not go over budget and thereby turn to cost-cutting measures that can otherwise be avoided through the proper allocation of resources. 
4. Consistently post relevant content.
The success of your social media marketing can depend on your consistent posting of relevant content in relation to your business/product. Posting relevant, engaging, and compelling content on a consistent basis will make your marketing look dependable and knowledgeable on certain trends on social media. This will also let you engage with your audience, attracting more followers to your page or social media marketing post. 
5. Interact with your audience/followers.
Connecting with your social media followers will make them feel valued and as if your company genuinely cares about them. When your followers feel significant, they are more inclined to distribute positive information about your company and tell others about their experiences with it.
Interacting with your followers can be in the following forms:
Asking questions in relation to what you are offering. Asking your audience questions about the products that you are offering engages them and makes them listen to certain qualities and features of your product or business.
Creating a Facebook group or Facebook page for your audience. Creating a Facebook page is always a free form of social media marketing. This allows you to consistently post information about your products and business.
Using Certain forms of media, such as memes or GIFs. Adding memes and GIFs to your messages can truly spice up your promotional messages as people nowadays will share content that they most likely relate to. 
Starting a live stream for promotion, sale, or any inquiries in relation to your products/business. Live stream videos enable brands to create interesting content that can be promoted to a large audience in real time. This form of live video content is known to produce enormously favorable results, ranging from increased engagement to increased sales to more successful product launches. 
6. Create a community.
Instead of attempting to get as many followers as possible, concentrate on acquiring clients who are interested, loyal, and engaged. These folks are more inclined to share your material, enjoy your articles, and buy from you. When you create a community around your business, the members will interact with one another and assist to promote your content.
The struggle of ranking content organically
Organic ranking refers to the result of optimizing your site and its content for search engine. If your website ranks high among the Search Engine Results Pages (SERP) without the need for paid advertising, there is what we call organic ranking. In other words, you can advertise on Facebook, Twitter, or any other social media platform without paying a single cent. This free advertising can generate much-needed traffic for your website.
However, ranking content originally can rather be difficult as you are competing with: 
Massive pool of social media users 
Paid Advertising 
Facebook Algorithm
The declining number of usage hours for Facebook and Instagram.
All of these things considered, having content that will not stand out will find a hard time ranking.
"There is a challenge seen in Facebook becoming more of a personal-relationship kind of platform where branded pages do not get the same exposure on feeds as before. This means that brands must work harder in order to reach their fans, even though they are already liked or are following the page through competitive executions and paid media"

Angelo De Vera, Social Media Team Lead at Propelrr
Indeed, social media usage as a whole has changed. Brands are faced with the challenge of the social media algorithm – a determinant that is always evolving and is being tested with the behavior and interest of its users.
Furthermore, as shown on Facebook, branded pages do not receive the same exposure on feeds as they did previously. This implies that brands must work harder to reach their target audience, even if the latter have liked or are already following the Facebook page. 
"Ranking content organically is a rather difficult task as you are competing with (1) massive pool of social media users (2) paid advertising (3) algorithm of Facebook, and (4) the declining # of hours of FB/IG usage."

Paul Delgado, Pay-per-click Advertising Team Lead at Propelrr
That said, having content that will not stand out will have a hard time ranking. As such, there is a need for a balance between paid and free advertising balance between paid and free advertising. You cannot merely rely on free advertising because, in most circumstances, this can be rather unreliable. In the same vein, you cannot merely rely on paid advertising since advertising costs can be rather costly.
And while paid media allows brands to target desired users and provide measurable insights, there is nonetheless a need to balance paid and free advertising. In order to make that balance, you need to integrate paid and organic advertising by taking into consideration the following:
Not all promotional posts need to be paid posts. As mentioned earlier, Facebook, Twitter, or any other social media platforms offer a system of free advertising by making a Facebook page or post or by simply tweeting about your product so that a significant number of social media users can see and hopefully share the content that you have posted. Furthermore, user-generated content can also help improve your social media presence. User-generated content refers to content created by your audience. It has a myriad of benefits such as engagement, promotion, content variation, brand awareness, and authentic content, to name a few.
Target your paid advertisement to people similar to your organic audience. Capitalize on the information you have gathered through your free advertising (Organic Promotion) to know who to target for your paid advertisements. By doing this, you can not only save money on those hefty advertisement costs but also pinpoint who your target audience is. 
Scrutinize your data, then measure the results. Looking at the data in social media marketing and determining where your social media marketing succeeded or belly-flopped, is an important way to repeat what you did right and avoid or correct what went wrong. Indeed, data driven social media marketing can help you learn from your mistakes and improving choices that proved to be beneficial and by analyzing the data previously gathered is a surefire way to improve your social media marketing campaign.
Invest in social media marketing to grow your business
Investing in social media marketing helps create and amplify your brand personality. Indeed, social media increases the relatability of your brand. Customers may engage in a back-and-forth discussion with firms via social media, as opposed to a television commercial.
As a matter of fact, publicity through social media or through a paid television commercial can bolster your product's reach and influence. Social media marketing may help you enhance your brand personality when you connect with customers and broadcast messages. If you create a brand voice guide, it provides your company with several innovative options to communicate with other industry brands in ways that were previously not conceivable, allowing your business to grow and garner more audience. 
Key takeaways
Investing in social media marketing has a lot of processes and things that must be taken care of, from determining your target audience to ranking organic and paid advertisements. That said, here are a few takeaways that you might want to consider:
Invest in social media marketing. Social Media as the Premier marketplace for advertising is a great way to garner an audience, especially when your business is relatively new. Social Media can generate much-needed traffic as a stepping stone for your business to thrive and grow. 
Determine your target Audience. In using Social Media as a way to advertise or promote your business, always take note of your target audience since you need not advertise to everyone; only to the specific demographic or audience that your product/business caters to. 
Integrate paid and organic advertising. By integrating your paid and organic content, you can strengthen your relationship with your existing customers and, at the same time, reach new ones.
With this guide, investing in social media couldn't get any better. Get in touch with us to know more about social media investing. We are more than happy to help you.
If you need more help or more information, connect with us through Facebook, Twitter, or LinkedIn.
Subscribe Now
Choose topics you want to get regular updates on: