Digital got you dazed?
Type it below, and we'll show you what we've written about it!
Social Media Management & Marketing
A Guide to Boosting Your Site for Social Media for 2023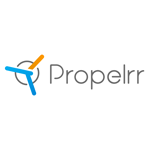 Propelrr

11 Jan 2023

9

min

read
This guide comes complete with tools and tips you can use for boosting your social media.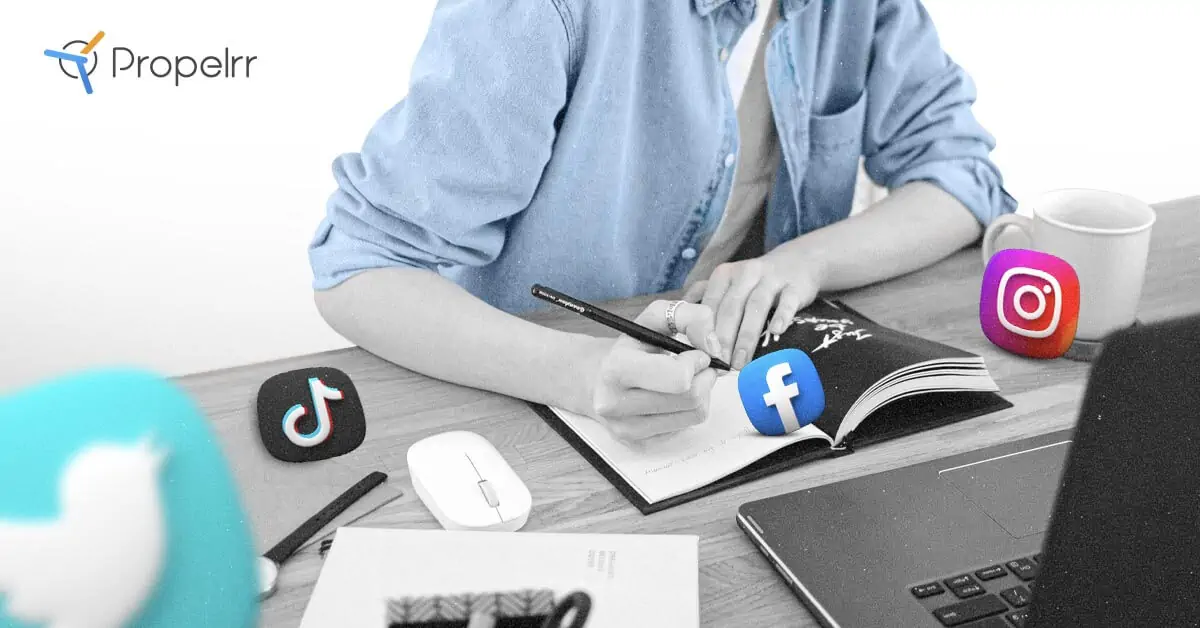 Boosting your site for social media should be one of your digital marketing strategies as more brands take their businesses online.
Businesses are spending serious money to boost their social media presence. In 2023, ad spending on social media sites is projected to reach over US$ 268 billion. Ad spending is expected to record an annual growth rate of 9.40% from 2023 to 2027, resulting in a forecasted market volume of US$ 384.90 billion by 2027.
But paid advertising is only one of the many social media strategies out there. A digital marketing agency can help you with social media management, including mapping out a content marketing plan and maximizing tools available in your chosen platform.
Whether you choose to work with an agency or prefer to boost your social media presence on your own, here's a guide to an effective social media strategy for 2023.
Boosting your social media presence for 2023
From the key trends down to the tools and steps you'll need to take, gear up for social media boosting in 2023 with the help of the list below.
Key updates on social media platforms
Before we jump into the tips and tools, it's important to inform ourselves of relevant social media updates for the year.
Remember that even the smallest updates can change the game for businesses small and large. Make sure to keep these important updates in mind when mapping out your strategy.
All in all, these updates combined can help you succeed if you plan for adopting them.
Facebook
New Meta Business Suite. Facebook content creators logging on to the Creator Studio are redirected to an updated Meta Business Suite, which includes all the basic features of Creator Studio and new functionalities like access to insights.
Expanded Ad Controls. Facebook users are given control of more types of ad content including gambling and weight loss. Brands in these industries may need to explore ways on how to navigate this update in their advertising.
Instagram
Music to Photo Posts. Boost your Instagram marketing efforts with a new feature. Instagram users can now add up to 90 seconds of music to their in-feed photo posts, similar to the audio in Reels and Stories.
New Navigation Bar. The Create shortcut is moving from the top navigation to the center of the bottom bar where the Reels button used to be found. The Reels shortcut replaces the Shop button. Meanwhile, shoppable content can be accessed through Discover or other channels on Instagram.
TikTok
TikTok Shop in the US: The TikTok Shop feature is rolling out in the US in efforts to compete with native social commerce solutions such as Facebook and Instagram and ecommerce platforms like Amazon.
Pulse Program on Ad Revenue-Sharing: TikTok may soon officially announce the Pulse Program in which eligible creators with 100,000+ followers will receive a 50% split of ad revenue from the site.
Twitter
Monetizing Twitter. Elon Musk has announced that Twitter will soon start paying creators of interesting ad threads or sharing ads. New ways to monetize the platform were also launched such as a paid version of the Twitter APIs.
LinkedIn
B2B Product Search Updates. The new Product Pages allows Linkedin users to browse through products and make a purchase on the platform. Users may search for B2B products through the LinkedIn search.
Post Scheduling. A "schedule" icon will appear next to the "Post" button while a post is being created. You may select the day and time you want your content to be shared on the platform.
As the digital marketing trends change over time, so do the need for brands and marketers to fine tune social media strategies. Stay in the loop of updates on top social media platforms!
Social media marketing tools you should have in 2023
Having social marketing tools takes you one step above your competitors. They can help you strategize, research, and schedule posts. Plus, they are great ways to engage hundreds or even thousands of audiences that you have. In this list, try the best tools for your social media strategy.
Buzzsumo. Buzzsumo is a great research tool for social marketing. The tool provides helpful insights that you can use to make high-performing content, evaluate their performance, and contact the best influencers to promote your content.
Quuu. Let Quuu help you find relevant content to share. The tool lets you directly connect to popular social media platforms, and you can easily choose categories that matter for each platform.

Canva. Create beautiful visuals for all your contents. Use Canva to make your creative ideas come to life through images, videos, presentations, and more. The tool also lets you accomplish creative collaborative work, and has sharing, printing, and scheduling features as well.

When it comes to visuals, having a great tool like Canva is not enough. You have to combine its use with the best practices for visual content in social media.

Buffer. Do more than just planning and publishing your brand's content. Have access to insightful social marketing analytics and great customer engagement tools with Buffer. This social media tool lets you pick the relevant comments through helpful labels, which could easily help you improve or maintain your brand's services.
Hootsuite. Hootsuite is your go-to social media campaign tool that does it all. In your Hootsuite dashboard, you can plan, schedule, and research more quality content for your social media platforms. In addition, they offer courses and certifications to get you ahead as a social media marketer.
Sprout Social. Sprout Social arms you with the strongest tools for social media marketing. They have engagement, publishing and scheduling, and analytics tools. On top of that, they have insight tools that lets you easily check out the trends across social media platforms.
Bitly. Who would want long and often suspicious links? With Bitly, shorten your links and make them more credible. You can just integrate Bitly with any social media marketing tool, so it's less of a hassle. Plus, Bitly's custom links are encrypted with HTTPs which ensures customer data privacy.
Facebook Audience insights. Facebook Audience Insights help you learn more about your targeted customers. With Audience Insights, you have access to anonymous information about your customers' demographics, location, language, purchases activity, and even page likes.
Brandwatch Analytics. Go for an intelligence platform, to make content that resonates well with your customers. Brandwatch is a leader in detecting all the leading consumer trends, and also in addressing threats for your brand.
Google Analytics. Google Analytics is not just for websites, but also for social media platforms. This powerful tool provides complete information about your platforms and also your users, and you can also integrate it with other marketing tools that will help you earn the results that you want.
Didn't find the best tool for you? There are many premium social media tools available for your use. Make sure to do your research, so you can choose the best ones that fit your requirements and capabilities.
Optimizing your social media strategy process
Crafting a social media campaign is not an easy task and by now, you might only think of all the things that could go wrong. But with a smooth social marketing process, you'd be assured that you have less to worry about. Build your social platforms for success using this strategy process, inspired by Propelrr's scalable digital marketing framework.
1. Conduct a social media audit.
Know how you can improve your social media campaigns by looking at your existing data. Check out how your customers interact with your content. Find out which content stands out the most, and which platforms are getting the most interactions. In this way, you'll know which of your campaigns need improvement.
2. Establish your social media goals.
Without a clear set of goals, it will be difficult to craft high-impact social media strategies. Your goals serve as the blueprint of your campaign efforts. But you have to remember that your social marketing goals should also align with your brand's business objectives. Make goals that do not just reach your customers, but also raise brand awareness.
3. Set your benchmarks.
Benchmarking is a good method to evaluate which of your social marketing efforts needs improvement. With benchmarking, you can make an objective evaluation of your marketing activities and track their progress.
Assess the effect of your digital marketing activities on your target audience and use that information to identify areas of improvement.
4. Do market research.
Research is very important in any digital marketing campaign. Recognize the trends for your brand's products and services, and how your customers view your brand. Check out your competitors and the edge of your brand against them.
5. Conduct social listening.
If you have a social media platform, your users are bound to post negative and positive comments about your brand. Use those comments to figure out which aspects of your social media campaign actually work. Avail of social listening services as well to help you keep track of how other people across blogs, forums, and other online communities view your brand.
6. Audit your competitors.
In social media marketing, you need to keep your friends close and your enemies closer. Your competitors have rich information on what social media strategies work or not. Use their social media strategy as comparison to your own marketing strategies.
7. Craft your brand's social media persona.
There are lots of brands out there that stand out because of their online presence. This is why a brand persona is crucial, because it will instantly help your brand stand out and resonate with your audience. Target your customers' demographics, pain points, and motivation in making your social media persona.
8. Identify tactical approaches.
You've done your research and your goals are ready. Now, what is next for your social media strategy process? Make specific tactics to meet your social media goals. For example, use your brand persona to connect with your target audience and use it as a basis for market research.
9. Determine your content buckets.
Content buckets or categories can be your brand's treasure trove for achieving brand recognition. Identify content buckets that establish connection with your target market. Also, make it a part of your social media strategy checklist to carefully plot content buckets.
10. Craft the themes for your content.
As a brand, you would want to stand out but still maintain your business goals and values through your content. Do this by carefully planning content themes in your social marketing calendar. This will allow you to craft unique, compelling, and consistent content for your brand.
11. Create mood boards.
Using your themes, create mood boards for your content. Mood boards foster creative inspiration among your content creators. Also, these mood boards are good visual previews for comparing color schemes, images, and the overall feel of your social media content.
12. Measure and track your social media performance.
Of course, successfully trying your social media strategy is not the end of your campaign efforts. As always, you go back to research. Evaluate your social media strategy's performance and use it as future reference for new marketing strategies.
Making social media work for you
In 2023, more than 59% of the global population or 4.76 billion people are social media users. There are 137 million new users who have joined social sites over the past 12 months. This staggering number is reason enough for you to boost your brand's social media presence.
But like any other marketing channels, you need to know how to make social media work for you. As discussed above, you have to stay in the loop of developments introduced by top social media platforms, particularly those that you use.
It's also recommended that you take advantage of social media tools to enhance your digital marketing efforts. These could make your ads posting more efficient and your content creation of higher quality.
It will also help you achieve your digital marketing goals if you adopt a strategic process that involves a regular content audit, market research, social listening and the other tips enumerated in the previous section.
Most importantly, put your audience at the core of your social media strategy. Stay true to your brand, remain relevant to your audience and build meaningful connections with them.
"In this ever-changing society, the most powerful and enduring brands are built from the heart. They are real and sustainable. Their foundations are stronger because they are built with the strength of the human spirit, not an ad campaign. The companies that are lasting are those that are authentic," shared Howard Schultz, Former Chairman/CEO of Starbucks, in his New York Times best-selling book, 'Pour Your Heart Into It: How Starbucks Built a Company One Cup at a Time'.
Key takeaways
Finally, we would like to reiterate that social media strategies can and should change frequently. Don't fall in love with a process so much that you don't risk switching things up until it's too late. Updates on digital platforms happen in the blink of an eye, so make sure to always be flexible and adaptable.
Ultimately, in this new age of digital marketing, you can always bank on success so long as you bear in mind these key things:
A dynamic digital marketer = a great social media campaign. Social media continues to roll out features for months. If you want to have a great social media strategy that lessens the chance of failure, you need to be willing to adjust and keep up with the trends as well. Being on the lookout for great features that can highlight your brand even more is a good way to keep your customers engaged.
Prioritize user privacy without compromising your marketing efforts. Ensuring customer privacy is important, because it gains your customer's trust. No one wants to be involved in a brand that can easily be hacked. Protect your customer privacy but at the same time, find ways that will not negatively affect your marketing campaigns.
The best way to create a social media strategy that works? Start early. We are already in the first quarter of 2023, and before you know it, we are welcoming 2024! Do not wait for December to plan what new techniques or tools you'll be using for next year. Keep your customers excited for new content in your social media platforms even before the year ends.
Now that is a wrap! You now have a battle plan for your 2023 social media campaign. We're sure you'll be ready to try out new social media features, tools, and techniques that will drive engagement and conversions for your brand.
But hey, if you ever feel that you want more unique insights that this guide has to offer, we are always here to help. Give us a shoutout at our Facebook, Twitter, and LinkedIn accounts.
To get direct tips for boosting your social media presence for the years ahead, make sure to subscribe to the Propelrr newsletter.
Subscribe Now
Choose topics you want to get regular updates on: