Digital got you dazed?
Type it below, and we'll show you what we've written about it!
Best Practices for Marketing Fintech Solutions in an Engaging Way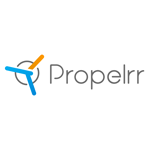 Propelrr

11 Aug 2021

9

min

read
Fintech marketing has grown over the years, together with other digital marketing efforts. With the emergence of more digital financial institutions and services, marketers need to rise above the competition by creating efficient marketing strategies that will consistently produce relevant and optimized results.
To make sure that you produce the best strategies, you would need to have a strong digital marketing strategy framework. Creating frameworks can be a difficult task, but it will eventually yield rewarding results for your brand.
To ensure your path towards successful solutions for fintech marketing, we as a data-driven digital marketing agency listed a comprehensive guide on how to set up your strategies.
9 fintech marketing best practices for better user engagement
Ready to take on fintech marketing strategies? Here are the nine steps to develop the best fintech marketing practices for a better user experience.
Read more information about these practices in the contents below.
1. Define objectives and set benchmarks.
Marketing for fintech means dealing with growing pressure in all areas of your business. You have to worry about modernizing financial systems, adhering to financial rules and regulations, and catering to customers' needs. Because of this pressure, creating business objectives in the fintech world is easier said than done.
To avoid getting overwhelmed in which goals to take, perform thorough audits and set benchmarks to your brand's performances in various areas such as website, analytics, content, social media, and paid channels.
An example of audits per lever:
Those steps are crucial to help you set SMART goals for your brand. Audits will help you assess improvements or drawbacks from your past performance versus your current performance while benchmarking can help you review your KPIs as a reference to create new strategies.
2. Follow your branding and key messaging.
Fintech marketing is known for having consumer-aligned approaches; thus, marketers should focus on the personalization of their products and services. Personalization means you have mission-vision statements that send out a relatable message and experience to your customers. Aside from this, you should also remember how critical it is to have products that stand out from all the competition out there.
When it comes to ensuring relevance and uniqueness for your company, establishing a strong brand identity is a must. To do so, tackle the branding process which includes conducting brand research, identifying your brand core, and embodying your brand design.
Find out more information about branding and other important fintech design elements that may impact the user experience in this article.
3. Make sure analytics are set in place on all channels.
There is no denying that analytics play a crucial role in fintech marketing. With analytics, digital marketers get real-time insights from their customers about their feedback on their products and services.
Analytics contain boatloads of information, so knowing which components to focus on can help you track, understand, and predict consumer behavior in relevant performance areas of your business.
In-app tracking
In-app tracking enables a user's device to collect and share data from your fintech apps to other brands' websites or apps. This feature can help businesses to personalize their ads and other features based on the interests of their customers. In addition, it also makes fintech strategies more cost-efficient since the information will be more directed to a specific audience.

However, you need to be updated for any new significant features for app tracking settings. For example, Apple's new app tracking transparency gives users the choice to allow or restrict app tracking. To avoid users from choosing the restricted feature, consider adding relevant app experiences and features that will convince users to allow in-app tracking

Social media analytics and ad platforms
Aside from apps and websites, social media platforms are also a good option for gathering data for fintech marketing campaigns. You gain social media analytics and other ad information from these channels, since social media are ad platforms themselves.

To use social media analytics as one of your fintech solutions, ensure that you develop interactive, relevant, and non-invasive ads for your customers. If you are not sure how you will carry out strategies to do such ads, prepare a robust social media strategy checklist.
4. Ensure the app is working perfectly for its users.
Infrastructure is necessary for any digital marketing strategy work. If you are focusing on marketing in fintech, having a strong infrastructure is not just for the sake of keeping up with technologies. Instead, it ensures that your customers have a smooth user experience in accessing your apps, websites, or other platforms that your brand uses.
One fintech strategy to look into when it comes to infrastructure is to ensure that your app is working perfectly for its users. In this regard, all features should be optimized to increase the number of users who are using your app.
TIP: If you've done your part to have good infrastructure but your app is still not yielding downloads, you might need to look into a comprehensive app store optimization guide.
5. Provide informational content your users need to know.
Of course, your content and how you come up with them is an important fintech strategy. Rise above your competitors by providing your customers with helpful and unique content when they access your brand's touchpoints.
Examples of these relevant content are listed below:
How to's and step-by-step guides
In fintech, you will possibly have users who have been adhering to traditional financial systems and processes. To introduce them to new and improved digital practices, you would have to provide them with how-to content or step-by-step guides.

Start by listing possible problems and issues from your customer's feedback. From there, categorize these how-to content by video, articles, audio, and other formats. Make sure that you also label them with easy-to-find titles, such as "how to use the website" or "how to order."

Benefits and Uses
As with any products and services, part of your marketing strategy is to explain the benefits and uses of what your brand has to offer. In this way, you will reach your target users and they will have a clear understanding of what to buy or avail from your brand.

To adopt it as a fintech strategy, evaluate other helpful information to add aside from benefits and uses of your product or service. Some examples could be the product description, price, or tips for usage.

Reviews and Testimonials
Reviews and testimonials can make or break your fintech marketing strategies. Some people will be convinced to seek your brand if you earned a testimonial from big corporations or celebrities, while others might be skeptical and would like to listen to reviews from lesser-known people.

Ensure that your customers have access to a page on your website or a feature in your app that helps them to view your reviews and testimonials. If possible, it would also be good to highlight important quotes or expressions from the testimonials that you received over time.

Learn more on how customer reviews and testimonials can build your brand in this article.

Video content on Youtube
Video is one of the most popular and powerful tools in marketing. This applies to fintech marketing as well, with Youtube as the reigning platform for online videos.

As part of your fintech strategies, some of the tips that you should remember are to make good Youtube thumbnails, limit Youtube video durations, invite other Youtube influencers as guests to your channel, and include call to actions at the beginning or end of each video.

Make the most out of the Youtube platform and raise brand awareness. Check out this guide for Youtube content ideas.
6. Determine the channels your target audience is most seen at.
Channels are where you can find your target customers. For you to modify or retain great marketing solutions in fintech, you need to have an in-depth understanding of how your users interact in these channels.
Pick social media channels.
In this day and age, most of the online users come from social media platforms like Facebook, Instagram, or TikTok. Wherever they are coming from, you need to tailor fit your content and engagement to the features of these channels for your fintech strategy. For example, Instagram is mostly known for its photo-sharing features, but hashad additional features for videos and other content as well.Can't seem to grasp how you'll utilize social media for marketing? Here are definitive guides for basic social media marketing strategies on the most popular platforms:

Run Ads for those channels.
Personalized ads can be helpful for users to acquire necessary products and services. But if they are invasive and unrelated to them, you might lose more customers and earn negative user feedback.

Using analytics from your apps or websites, focus on creating relevant and interactive ads in these channels that they can access. Also, learn how to work on non-invasive ads to ensure that you would not drive your customers to turn off social media activity tracking.

Engage with them via email often.
When it comes to email marketing, emails are no longer mass-produced and do not feel like talking to autobots. Instead, they are more personalized and non-invasive, which improves customer experiences and renews their interest.

To add it as your fintech strategy, come up with a responsive email template. Provide details on where they can ask questions or if they can reply to the email address. Also, do not forget to craft an email template that resonates with your brand.

Customize push notifications.
Using push notifications is another great strategy for fintech marketing. Mobile or browser notifications can help alert users about new products, discounts, new store announcements, and other company updates. But to convince your customers to turn on notifications for your apps and website, it would be best to maximize personalization and segmentation features.
7. Always seek user feedback to improve the app and your services.
Just because your app is getting downloads or your website has lots of visits, it does not mean that you should stop there. If you want to keep your loyal customers and entice more users to your brand, you need to ensure consistency with your products and services.
Bad customer experience can easily ruin everything you work hard for, and the customers' satisfaction is a huge factor in successful fintech marketing campaigns. Always seek user feedback, good or bad, so that you can take note of the necessary improvements for your app and your services.
8. Get customer sentiment to market better.
If you are doing marketing for fintech, customer sentiment analysis is something that you should definitely explore. Sentiment analysis categorizes large bodies of reviews, comments, and testimonials as negative, positive, or neutral. Analyzing these sentiments from corporations and individuals help financial institutions to make quick yet smart decisions to improve market performances.
Depending on your brand objectives, you must integrate customer sentiment analysis tools in your financial systems. You can either make your own tools to safeguard private and sensitive data, or just be specific on certain areas of your company's domains.
9. Always be present and keep in touch.
Your channels, whether they are in social media, in person, or in websites, should not just feature your products and services. Of course, it should also be a good means for your customers to reach out to you.
Always keep in mind that fintech marketing's top priority is growing customer expectations, and you would want to know what these expectations are so that your brand can meet them. Adding chat boxes, contact details, and other features for customer assistance are some of the things that you should consider.
Key Takeaways
Fintech marketing needs ample preparation because of the constant pressure from competing priorities. Without preparation, it would be impossible to pick which goals to focus on from catering to customers' expectations to keeping up with your competitors.

An effective digital marketing framework will save marketers from experiencing marketing pitfalls in fintech. It is best to follow the framework step-by-step to counter any possible problems.

Fintech marketing uses customer-oriented approaches. Offer them relevant products and services. Try new technologies or retain traditional ones based on what they want or need.
Truly, developing fintech marketing strategies is a lot of work. But with this comprehensive guide that is tailored to a good digital marketing framework, you are on your way to achieving satisfactory results for your brand.
Still, you will need all the help you can get to manage all these marketing processes in your checklist. If you need assistance in creating effective fintech marketing solutions, the Propelrr team is ready to help you anytime. Reach out to our team today via Facebook, X, or LinkedIn.
Subscribe Now
Choose topics you want to get regular updates on: