Digital got you dazed?
Type it below, and we'll show you what we've written about it!
Social Media Management & Marketing
The Ultimate Social Media Strategy Checklist for Your Brand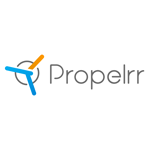 Propelrr

04 Jun 2021

8

min

read
There may not be a one size fits all approach to social media campaigns, but there are tried and true elements that help you guarantee effectiveness. In crafting and even tweaking this to fit your brand needs, make sure to be guided by a social media strategy checklist that already contains non-negotiables for ensuring success.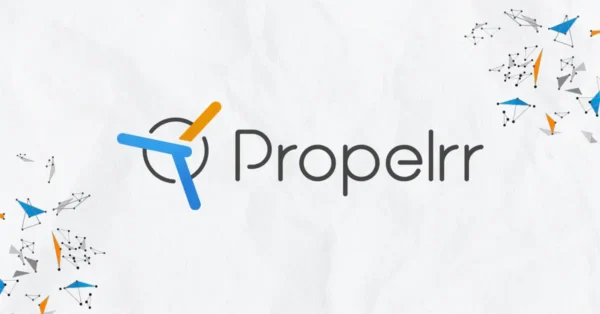 Social media management and marketing may be the best step you can take to improve your brand reputation and awareness to your target audience. Studies have shown that there are over 4.33 billion social media users around the world, which equates to 55%of the world population. So if you're looking for your target audience, they're most probably here.
While you would want to do so, you can't just simply target the whole human population at once. That won't get you anywhere. This is why you need a social media strategy for your brand.
A social media strategy can help you establish a strong organic presence on your chosen social media channels with the right content, planning, and consistency. If your brand has the right strategy online, you'll be able to gain more customers, traffic and engagement into your content.
But what exactly do your online campaigns need for them to work effectively? To tell you now, it's not just a one-factor thing. You have to look at all possible aspects digitally to help you come up with an effective strategy.
12-point social media strategy checklist
To help you cover all the possible bases, we tapped our own team of social media marketing strategist to compile this checklist to guide you through your strategy creation process.
1. Your data become your eyes.
Much like any marketing campaign, the foundation of a good social media strategy is data analytics. When collecting data, you're able to identify how users interact with your content. For example, on Facebook, you're able to track your likes, followers, and engagement of your content, while on Instagram you can track hashtag usage and engagement rates on your page.
These data can help you understand how your customers perceive and interact with your brand. You'll come to an understanding of the content your customers like and do not. Then you can optimize your content accordingly to get the best possible results.
2. Keep an eye on your competitors.
If you think that ignoring your top competitors online is the best way to go, it's not. Your competitors serve as a reality check for your brand. By analyzing where your competitors stand in terms of their social media presence, you're able to get a better look at where you stand as a brand as well.
With competitor data, like their Sound of Voice, online engagements, and posts, you'll be able to analyze their strengths and weaknesses. You can then use these to enhance your own social media strategy and out-do your competitors and give you an edge on the business scale.
3. Use social listening tools. 
As a brand, you would want to know how your audience perceives your business outside your social media pages. This is where social listening comes in. With these tools, you can learn what people (including those outside your community) are saying about your brand, and even the entire industry. This is called 'online mood'.
Social listening can generate a lot of valuable insights for your brand. It can give you ample data on how many times your brand is mentioned at a given period. You can also gather opinions about your brand that can help you improve accordingly. It's also a great way to interact with your customers whenever they have something to say about your brand.
4. Mind your brand persona.
All brands carry an online persona that can help them interact with their customers. These personas reflect your business values and professional skills and give the public their impression of how you are as a brand.
While there's no "one-size-fits-all" persona for brands interacting with customers, the persona is something very essential to your social media strategy. This can help guide you with the content that you will create, the tone you will use when engaging with customers, and can help create a memorable reputation online.
5. Solid Strategy Statement = Business Objectives.
Your business, of course, has its mission, vision, and values that everyone is expected to follow. These are your brand's strategy statements that define your company's actions. This serves as your blueprint for the upcoming years and should be your core in setting your social media strategy.
Your social media objectives should be aligned with both your brand's business objectives and strategy statements to get the results you want. If you want your brand to become a top provider of a certain service, set your goal for this and align your social media campaigns accordingly.
6. Generate long- and short-term campaigns. 
In creating social media campaigns for your brand, it's important to mix it up. A study by the Institute of Practitioners in the United Kingdom found that long- and short-term campaignswork best in synergy. Short campaigns tend to result in sales spikes for your product and service, while long-term campaigns result in a good sales build.
Having a mix of these campaigns can help create brand  excitement and unpredictability for your customers. For instance, engage in short Christmas promos and a year-long discount offer for those born in The Year of the Ox. It depends on how you'd like to play around with your campaigns.
7. Find your big idea.
In creating a holistic campaign that includes your social media strategy, you would need this BIG Idea that will bind all of your content strategies together. Establish you big idea by answering the following:
Who is your target audience and what do they want to see?
How are you going to catch their attention and interest?
How are you going to stand out from your competitors?
While the industry may or may not sell or advertise the same things, the idea of getting a big idea is finding what your brand stands for and looking for a creative way to make your product unique. It pays to be diverse.
8. Every objective should have its campaign.
Does your company have big and small objectives you want to achieve throughout the year? These should be complemented by their own social media strategy. For instance, huge companies offer various services and products – each having its unique target market, persona, and approach.
To meet all these objectives, creating campaigns for each one can help generate better revenues for your brand. Having a targeted approach instead of a generic one will not only attract specific customers, but also help build your brand reputation.
9. Post on time. 
As your brand builds its online community, they usually share common behaviors and interests such as how much they spend time on social media, among other things. To be sure that your target audience sees your posts (at least organically), it's important for you as a brand to know the best times to post.
But if you're still building a community for your brand, social media scheduler Hootsuite offers these recommendations:
On Facebook, the best time to post is on Tuesdays and Thursdays between 8:00 AM to 12:00 NN.
On Instagram, it's best to post at 11:00 AM on Wednesdays.
On Twitter, post at 8:00 AM on Mondays and Thursdays.
On top of these recommendations, consider posting your content when your followers are online, to help improve your organic reach. Social media algorithms tend to focus on recency, as people look for what's new and trending.
You can also refer to your data and social media reports and focus on your most successful posts, in terms of awareness, engagement, and sales and analyze the time of day or week you posted them.
If you have a target market, keep their time zone in mind and respect that when posting your content.
10. Plot your content buckets. 
In the world of social media, authenticity is key because hard sell content won't be as effective if you overdo it. In your social media strategy, it's important to be diverse with your content and plot them accordingly. This is where content buckets come in.
Content buckets or categories you can use as a set of topics that speak or portray different aspects of your business. All of these buckets share the goal of achieving your business objectives.
For instance, you can categorize your content as inspirational, conversational, promotional, educational, or what have you. Balancing these buckets can help bring out the uniqueness of your brand and prevent your customers from getting tired of or bored with your content.
11. Plot your ads placements.
While having a lean social media strategy could help improve brand recognition, sooner or later you will need to expand to attract new customers. Social media have become a cost-effective tool for business promotion. Facebook has dominated the market by accounting for almost 65%  of total ad expenditures.
Much like traditional advertising, you can place paid ads on various social media networks to help increase your brand awareness and reputation. With paid ads, you'll be able to target and reach your audience with a specific goal in mind: lead generation, website traffic, audience engagement — you name it. You're able to do all of these objectives within the same social media channels.
12. Plan, plot, act.
The core of every successful social media strategy is planning; but above all, putting that plan into action is something you shouldn't forget. It's easy to fall into a trap of analysis with all your data and wanting to polish every detail of your plan. But remember that a plant without action is useless.
Planning helps you ensure that you are multiple steps ahead if you want to succeed; trust that and take those steps with a mindfulness about your bigger goals. A thorough plan and corresponding agility in acting them out will allow you to cover all possible bases and adjust everything based on data and trends.
Key takeaways
It's one thing to have a social media account for your business. But having an optimized social media strategy for your brand is a whole different story. As you explore the world of social media, below are three key factors to keep in mind:
Stick to your business objective. The world of social media is extensive. You can easily get sidetracked by new content trends or tactics. While exploring new ideas isn't bad, it's also important to stay within your objective, to meet your goal. The key is to always keep your big idea in mind and work towards it.
It pays to be aware. Each existing social media platform has an analytics board that will help you know your audience better. In that regard, data plays an important role so you can craft more targeted and effective campaigns.
Humanize your brand and your content. Social media are platforms where people interact and find authentic content. Would you like your brand to be noticed by your target audience? Then develop relatable and genuine-sounding content. Not only will this help you gain followers and brand reputation, but this will also help you to keep afloat on the social platform. And be audacious with your content, i.e.  social media users look for fresh and new content all the time!   So give them that.
Social media platforms are fun to be on, even for businesses and brands. Make the most out of your pages by listening to your customers and data analytics to come up with a detailed and targeted campaign. An approach crafted with these considerations are more cost-effective and unique enough to capture the attention of your target market. Pay attention to the checklist above; so you could come up with a successful social media strategy for your brand.
Want help with your brand's social media strategy or have some hacks you want to share? Comment down below or talk to us through our Facebook, X, and LinkedIn accounts.
Subscribe Now
Choose topics you want to get regular updates on: