Digital got you dazed?
Type it below, and we'll show you what we've written about it!
Mobile Application Development User Experience Design
4 Fintech Design Elements to Create User-Friendly Experiences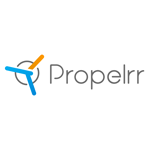 Propelrr

03 Aug 2021

7

min

read
In today's mobile-driven world, people are increasingly relying on financial technology (Fintech) services to make their lives easier. Arguably, this growing reliance on the technology is credited to providers that deliver solutions with thoughtful and user-friendly fintech design.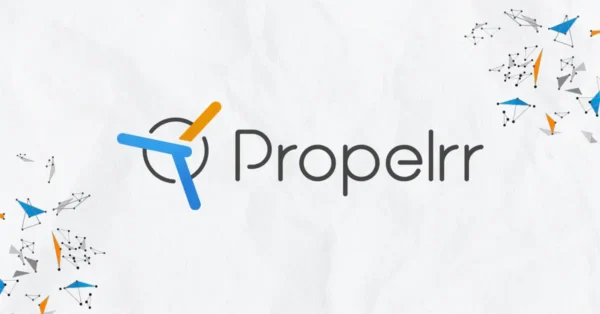 Organizations across industries, especially us as a mobile app development company, recognize the significant impact of fintech. But like all things in the digital space, the design – on top of function – of fintech apps plays a critical role in serving the growing demand for seamless online experiences.
You might think creativity doesn't have a place in the logical and numbers-driven world of fintech, but it could mean the difference between a productive customer experience marked by high retention, engagement and conversion, and a negative one.
Luckily, we have a few tips up our sleeve from our UX designers and mobile app developers. Keep reading to check out what they have to say!
First, why is design important for fintech apps?
Optimizing the design of your financial technology services is necessary if you want to remain relevant, stay ahead of the competition and, ultimately, provide a satisfying customer experience.
According to PwC's 2020 fintech report, "the days of designing products based on broad demographics or survey groups are fading fast." More and more, customers are looking for customized or personalized experiences – opening the doors for exploration into artificial intelligence and predictive technology for digital marketing.
The same study reveals 'customer intelligence' will be the most important predictor of revenue growth and profitability, which includes creating customized experiences for all users, may it be on digital or even physical locations.
So whether you're in the early stages of app design or looking to optimize your existing online customer experience, there are 4 crucial elements to keep in mind if you want to create easy to use and highly engaging fintech solutions.
Crucial Elements For User-friendly fintech Designs
1. User Journey
The 2020 PwC report on fintech revealed that 75 percent of banks are investing in the development of a more customer-centric business model.
At the forefront of this trend, Bilbao Vizcaya Argentaria, S.A. (BBVA), one of the largest finance institutions in the world, is used as an example as their open banking strategies helped deepen customer relationships and provided highly personalized app experiences through a unique algorithm that runs on the user's portfolio, location, and other factors.
Outside of banking, the success of today's tech-driven giants like Amazon, Apple, Facebook, and Netflix is defined by their personalized and meaningful customer journeys.
Your user journey should be in the blueprint of your UX design. Mapping out your user journey lets you experience your product or brand from the point of view of your customer. It will give you actionable insights on how you can improve your interactions with your users across channels so that it leads to better engagement, sales, and retention. In gist, UX design involves these four key elements expounded in our digital marketing strategy framework:
Unlike traditional banks that offer straightforward, generic and functional customer experiences, fintech has the potential and even the expectation to offer a highly personalized and immersive experience. Take time to understand your customers so you can create specific personas who will, in turn, experience the customer experience journey you created. Below are some effective ways to gather user insights:
Conduct interviews with real or previous customers;
Send out a survey on your potential customers or hot leads;
Analyze first-party data from sources like your point of sales, websites, and social media; and;
Monitor your customer's perception and experiences with your brand through tedious social listening.
2. Branding
Focusing on your user journey does not mean losing sight of your core values and identity as a company. In our own digital marketing framework, we mention branding as a crucial element when developing a digital strategy—the same applies to mobile apps, even in fintech.
You want to create customer experiences that are not only positive but will reinforce your brand. A solid brand identity lets you communicate your solutions and services in a way that is unique to your brand and therefore unforgettable to your customers.
Pay attention to these content elements and make sure they are all aligned with your brand and the end goal of your user journey:
Graphics
You do not want your users to stare and become overwhelmed by large blocks of texts on your app so make sure to balance everything out with on-brand design elements.

Graphics can make the user experience more attractive and easy to remember. Icons also help users intuitively navigate your app. Finally, charts, tables and graphs are a great way to translate complex financial information into terms that your customers can easily digest and apply.

Copy
Copywriting could make or break your user's experience with your fintech product.

The fintech industry is already steeped in financial jargon and highly technical terms and customers might feel disconnected from your brand if these are not effectively communicated to them.

Apply effective conversion-driven copywriting and engage your customers throughout the user journey. It helps them make better financial decisions and, in turn, build trust with your product.

Colors
According to a study by the University of Winnipeg, colors can influence up to 90% of a person's initial impression. Keep this in mind when deciding on the color scheme for your fintech interface.

Do you want your customers to feel part of an elite club when interacting with your products? In color psychology, black is associated with exclusivity and luxury. On the other hand, if your app development is focused on targeting young and outgoing millennials, color expert Amy Wax says this generation prefers soft, pastel colors and muted palettes like grey.
3. Audience preference
Tap into your target audience's pain and pleasure points to create features that can enhance your overall user experience. Knowing what makes your users tick can help you create more meaningful fintech features and solutions that can enhance their overall journey.
Here are a few relevant pain and pleasure points and what fintech solutions you can use to transform them into opportunities:
Pain Point: Boring and hard to understand financial upkeep
Opportunity: Gamification
Finance is not exactly fun but with gamification you can reframe how your users perceive money and how they manage it. As the name implies, gamification applies common game-playing elements like rewards, point scoring and competition into finance processes in order to make it more engaging and even fun.
With gamification you can get creative with how you can help fintech users develop healthy financial habits. For example, you can give them rewards when they complete financial tasks like preparing a monthly budget or finishing their taxes or they can earn a badge every time they hit a savings target.
Pleasure Point: Social connectivity and the feeling of belongingness
Opportunity: Social media and messaging channel integration
Social media has reshaped the way people do things, even managing finances. Innovative fintech apps like Honeydue and Venmo have taken advantage of this trend by putting social connectivity at the core of their services.
With Honeydue, couples are able to manage their finances together. They can set budgets, review previous transactions and monitor expenses. Similarly, Venmo describes their services as "a social way to pay your friends when you owe them money but don't want to deal with cash." Venmo lets users split lunch bills and share cab fares minus the awkward process of counting and exchanging cash.
4. Security Assurance
Security is a cornerstone of apps, especially when it involves sensitive information like fintech.
Fintech security should be an ongoing process and by being proactive in troubleshooting security issues, you give your customers assurance that you are credible and trustworthy. Cyber risks and attacks can harm a financial institution's credibility and damage their reputation. Enhanced security will not only improve overall user experience, it can potentially increase your market share.
Security should work harmoniously with your design, not against it. Strike a balance between seamless and intuitive user experience without compromising security. Make your data security policies transparent and accessible to customers by explaining it in terms that they understand.
It is important to give your users peace of mind every time you ask them to provide sensitive information on the app. Clearly written copies can help ease customers' apprehensions and assure them of what you need their data for and how you can guarantee privacy and safety.
Key takeaways
Designing fintech can be a meticulous process but the rewards can significantly outweigh the costs. The need for safe, seamless and convenient fintech solutions continues to grow alongside this burgeoning industry. Keep in mind these key points:
Focus on the customer experience. It's important for you to find the sweet spot between finance and human emotions using personalized user journeys. Integrate security measures so that they work with your design, not against it. Optimize your content so that it enhances your customer experiences and take advantage of new innovations to reframe the way users perceive the otherwise daunting topic of finance.

Don't lose sight of your brand. Your content elements and overall user journey should not just produce positive experiences but reinforce what your brand stands for. Use your brand identity to communicate fintech solutions in personalized and unforgettable ways. Fintech is no longer just about functionality, it has become synonymous with unique brand experiences.

Prioritize security. Never sacrifice security in favor of fleeting design trends. Excellent user experience should integrate both seamless design elements and fool-proof security. By following best practices, both security and design can complement each other and they can be used to achieve important end goals like building customer loyalty and boosting engagement.
Do you need help optimizing the user journey of your new app or just want to talk about the latest design trends in fintech? Comment below, or talk to us on Facebook, X, or LinkedIn.
Subscribe Now
Choose topics you want to get regular updates on: