Digital got you dazed?
Type it below, and we'll show you what we've written about it!
10 Digital Marketing Trends You Can Expect For 2021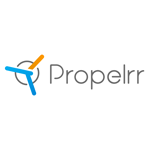 Propelrr

24 Sep 2020

8

min

read
The COVID-19 pandemic has changed the world in ways no one could have predicted. Human mobility is limited, cities are locked down, businesses are forced to temporarily or permanently close, and people are strictly asked to observe social distancing.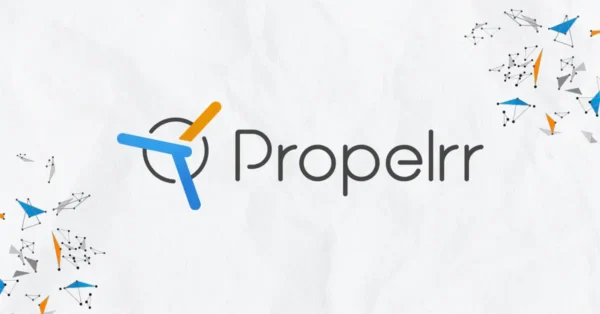 Businesses are striving somehow to establish a sense of normalcy during these extraordinary times. With physical stores closed, businesses are boosting their digital marketing efforts to continue servicing customers and building new relationships.
People across the globe on stay-at-home orders are spending more time with their devices. A coronavirus productivity study found that device usage jumped by 16% or 56 minutes more a day in the US. No wonder e-commerce websites are being improved, and social media marketing is at full blast. "Business as usual" is being redefined.
As we are approaching the last leg of 2020, what should business owners or marketers look forward to in the coming year? What trends should you take note of as you map out your digital marketing strategy for 2021?
Here are insights into foreseeable digital marketing trends in 2021:
Digital Marketing Trends for 2021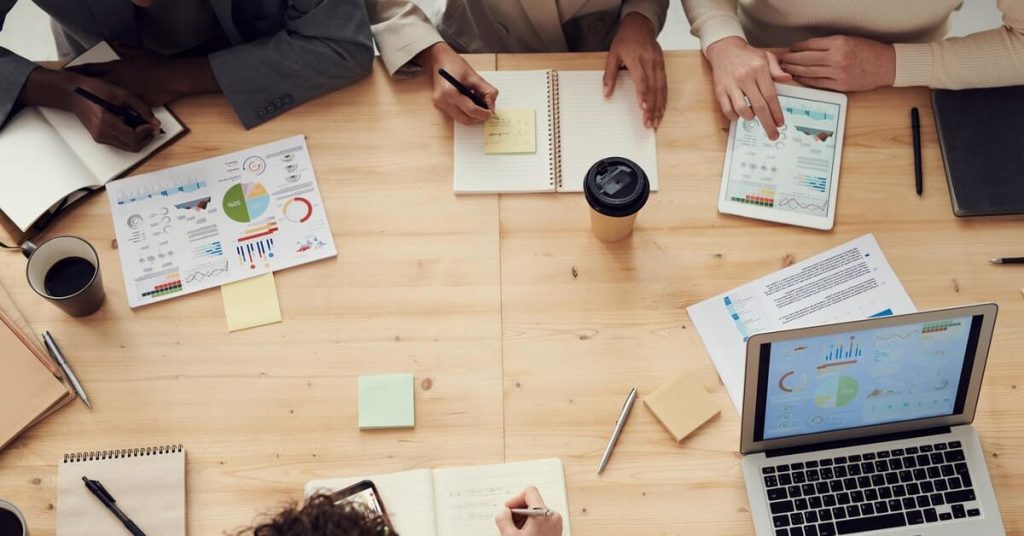 Digital marketing has been making waves even before the pandemic.
According to Statista's digital vs. offline marketing study, 78% of global brand marketers believed that digital marketing was essential to their overall marketing efforts. This is no surprise as almost everyone in the human population is actively using the Internet.
If you want your brand to stay relevant today and age, you need to invest in digital marketing services. Here are some trends you need to watch out for:
1. Non-linear customer journeys are becoming more evident.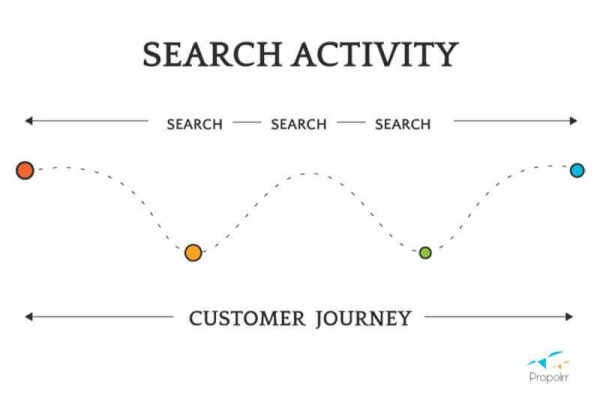 In 2021 and beyond, customers will rely more on e-commerce and other digital channels to explore brands and products and connect with businesses.
The evolution of the customer's journey towards digital touchpoints has become more pronounced during the health crisis. While businesses choose between ecommerce platforms; people are buying online and connecting with businesses via social media and other platforms.
Gone are the days of the linear customer journey— everybody's on different touchpoints. That is why Gary Viray said in his article for Hubspot, "Companies need to reconfigure the way they do things to truly embody being customer-forward, especially if they wish to entice first-time customers."
As a business owner and marketer, you should get familiar with non-linear customer journeys. This will allow you to:
Effectively deliver brand experiences across channels and devices;
Track and evaluate each touchpoint throughout a customer's buying journey; and
Identify opportunities to influence a customer's decision.
For 2021, consider working with ecommerce specialists that will guide your business in with the use ecommerce business data to optimize your customer's journey from a touchpoint perspective and develop an overall strategy that fits such perspective.
2. More efficient marketing automation.
Expect more businesses to use more software, coupled with a robust strategy, to automate marketing activities.
Solid marketing automation will improve your lead management to gather leads and nurture them with quality experiences that will help convert them into delighted customers. It also helps ensure better overall user experience, messaging delivery, and more-targeted customer communication.
This digital marketing innovation will put your business and your brand into greater heights. It will nurture your leads into customers and even improve the experience of existing ones to ensure brand loyalty and revenue.
3. Stronger need for voice search optimization.
Do you know that 20% of all queries on Google are voice searches? Voice search is expected to rise even further in 2021 as more people are dependent on their mobile devices.
That is why optimizing for voice queries, in addition to text queries, should be part of your on-page SEO checklist. But ranking for voice searches is easier said than done. There is only one result for a voice query, and it is your goal to be that result.
Since voice searches are conversational requests, you should learn how to create and optimize content for these queries. Your best option is to work with an SEO company that can help you optimize for these types of results.
4. The further use of mobile search.
Since 2017, web traffic from mobile devices has been accounting for about half of all web traffic worldwide. To tap this massive traffic, Hubspot reports that nearly 25% of businesses invest in mobile optimization.
Mobile optimization is a significant ranking signal for Google and other search engines. Google moved to mobile-first indexing in July 2019, urging marketers to improve mobile search experience. If you want to increase your chances of ranking high on results pages, you should ensure you have a mobile-optimized website.
For 2021, make sure your website is mobile-friendly. Redevelop your web pages if you must. Some tips to make your site mobile-friendly include:
Boost page speed loading time by eliminating slow-loading page elements;
Skip Flash animation, which slows down page-time and not accessible in many devices;
Stick with standard fonts and go for large font sizes (at least 14px); and
Do away with text-blocking ads and pop-ups that can block the view of your page.
Take note of what needs to be changed on your website with Google's mobile-friendly testing tool that will display how every page of your website looks on a mobile device screen.
5. The appearance of more Featured Snippets on SERP.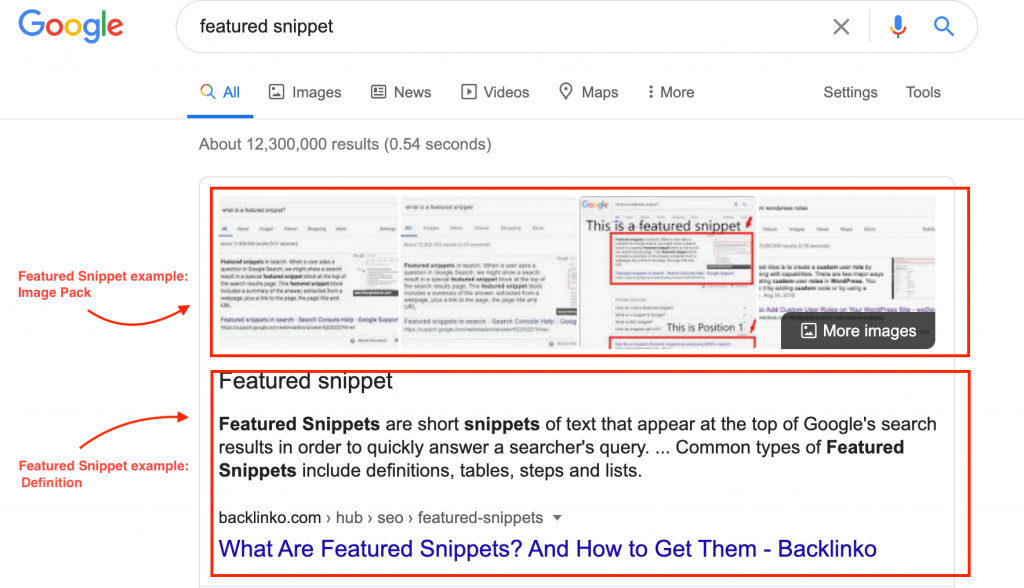 Ahrefs' featured snippet study reported that a Featured Snippet gets more traffic than the first organic search result. Nearly 55% of Google clicks come from Featured Snippets, which appear on the top part of a Google search result page that summarizes an answer to a search query. It displays above the #1 organic result commonly referred to as "Position 0".
For 2021, aim to appear on Position 0 by creating quality content. You may spy on your competitors' snippets and check the keywords used. Optimize your content for the exact terms and topics. Keep in mind that Google features snippets that are unique, informative, and relevant.
If you are running out of ideas for your next content, you may visit Answer The Public or AlsoAsked. Type in a keyword-relevant to your brand and business and get a long list of suggestions that you can write about— make sure to validate if these suggestions can improve your page and its content.
6. Using Shoppable posts on social media platforms.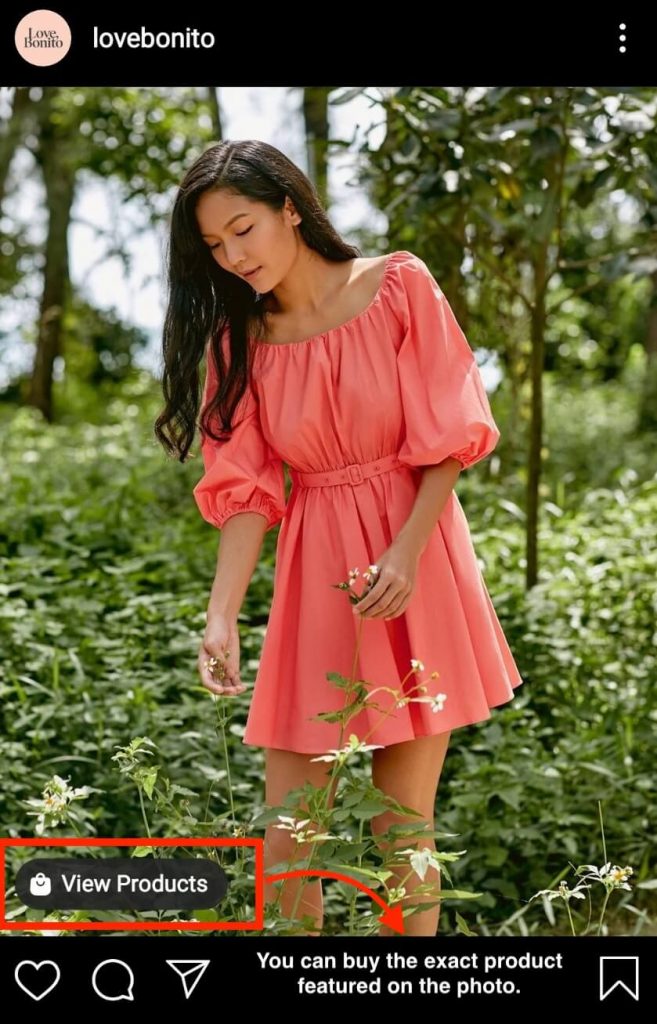 Sproutsocial found out that 46% of Instagram users made a purchase after seeing a product or service on the platform.
Instagram soon launched shoppable posts in the US, allowing businesses (especially small retailers) to promote products in their posts. Users can search for products without leaving the social network, adding items to a shopping bag and checkout. It offers a one-stop-shop experience.
In 2021, expect that platforms, especially Instagram, will simplify the buying process with shoppable posts. It cuts the time from awareness to conversion by giving everything your customer needs (product details, payment methods, and shipping options) in one platform.
7. AI-powered chatbots for better response management.
The role of AI in digital marketing cannot be understated. From SEO to messaging, AI is an essential digital marketing tool nowadays.
Level up your customer service with customized and instantaneous AI-powered chatbots. These chatbots can do so much beyond answering frequently-asked questions. With natural language processing, these can understand customers' real search intent, account for past conversations with a customer in answering new queries, and naturally interact with them.
In 2021, upgrade to an AI-powered chatbot armed with deep-learning and conversational abilities. Choose one that can run on all of your digital channels – website, messaging apps, and customer support tools.
8. More impressions of ephemeral content on different platforms.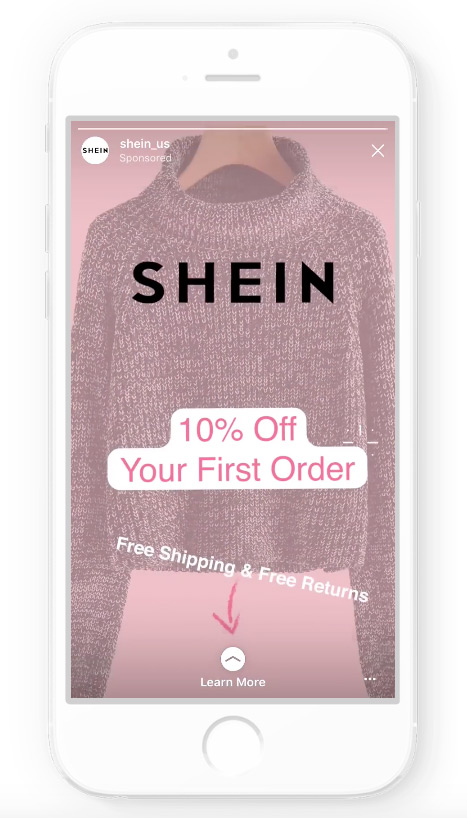 Ephemeral content is a visual content that is only accessible temporarily (typically 24 hours). This may be a photo, recorded or live-stream video, product demos, etc. This type of content is hugely popular on social media networks such as Facebook (My Day), Instagram (Stories), Snapchat (Snaps).
In 2021, try and promote your brand with the use of ephemeral content. Remember that Facebook has more than 1.66 billion active users every day, while Instagram has about 800 million. Snapchat's 187 million daily active users create 1 million snaps everyday.
Moreover, this type of content elicits an immediate response from the audience, such as an urgent need to purchase, allows your customers to engage with your brand, expands your reach, and builds trust with your network.
9. The more use of programmatic advertising.
Automation is no longer just a buzzword. It is playing an important role in people's daily lives and businesses' regular operations. Programmatic advertising or programmatic marketing involves the automation of the buying and selling of ad inventory in real-time. This eliminates the usually cumbersome process of manually searching for ad placements, negotiating with publishers, and preparing paperwork.
Programmatic advertising uses AI and Machine Learning (ML) to sift through massive volumes of data to find the best ad placements for your business. These technologies, AI and ML, help analyze customer behavior and ad viewing metrics in real-time to come up with what you exactly need: where and when to place an ad and in what format.
10. Higher investment in YouTube advertising.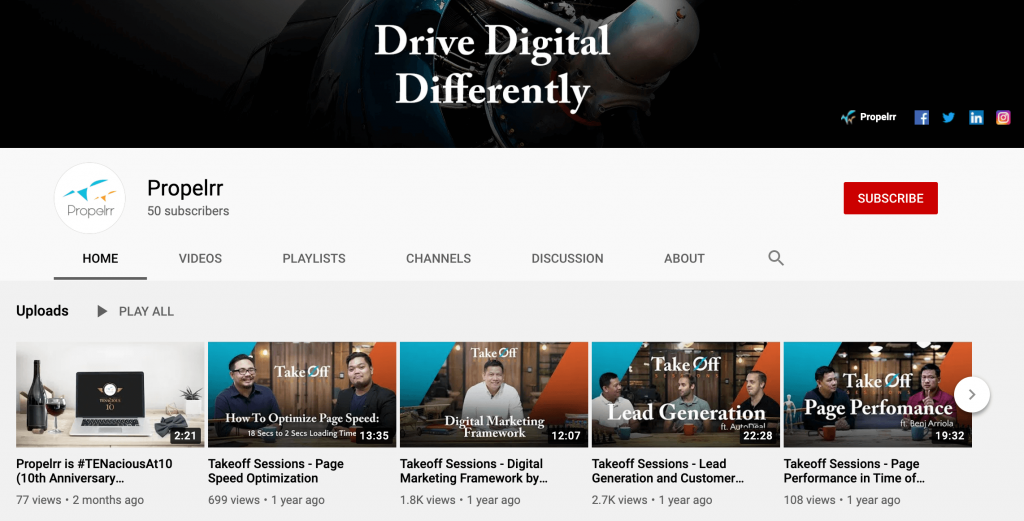 In 2021, combine the power of video and YouTube's massive reach to advertise your brand and products. YouTube remains the top social video network in the world.
What does YouTube advertising have to offer? Depending on your target audience and budget, you may choose from a selection of ad types: TrueView ads, non-skippable instream ads, bumper instream ads, sponsored card ads, overlay ads, and display ads.
Big and small businesses are using YouTube to boost brand awareness, influence customers' buying decisions, and improve brand reputation. If you want to give it a try, check out our youtube advertising guide to get you started.
Key Takeaways
The impact of the COVID-19 pandemic will likely last beyond 2021. It may take years to heal from the economic, physical, and mental health impacts of this health crisis. But you can still thrive during this pandemic and prosper in the New Normal by:
Invest more time and effort on online digital marketing efforts for your brand;
Use the power of AI in delivering better customer support, automating marketing initiatives, advertising online;
Explore the benefits of different content formats like video marketing and highly popular ephemeral content to reach and engage your audience; and
Work with digital marketing specialists equipped with the skills and tools to put you ahead of your competition.
The world will get past this global pandemic, as it did in the past. Make sure your business is ready for the New Normal.
Have any thoughts on digital marketing trends for 2021? Let us know in the comments or send us a message on Facebook, X, or LinkedIn.
Subscribe Now
Choose topics you want to get regular updates on: