Digital got you dazed?
Type it below, and we'll show you what we've written about it!
How to Write Advertising Copy That Converts on Social Media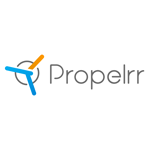 Propelrr

09 Aug 2023

7

min

read
Copywriting for social media marketing is a critical skill that all marketers must master in today's digital age.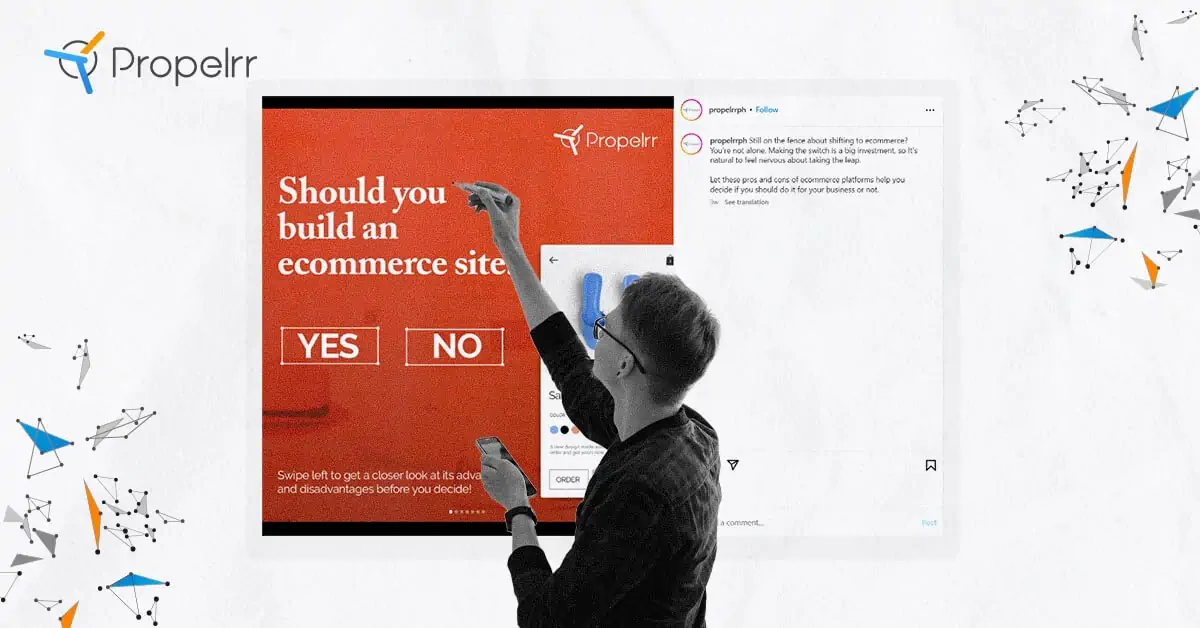 To be successful in advertising is to engage your target audiences, build connections, and eventually convince these potential customers to convert. To do all that, you need that are effective, well-tested, and data-driven copywriting skills.
While AI tools and policies are increasingly being used to improve social media marketing in the industry today, digital marketers still need the je ne sais quoi – a unique, indescribable quality – of human copywriters to achieve advertising success with their online content.
Are you on the lookout for expert ways to become an effective copywriter for social media advertising? Then you've come to the right place. Keep on reading this guide for tips and techniques to improve your copywriting for conversion wins right now.
Understanding your audience for effective social media ad copy
On how to be a good copywriter for this specific type of advertising, first, you need to understand copywriting and its relationship to your brand's target audiences online. Here's a quick rundown on understanding your audiences for effective social media ad copywriting:
What is copywriting?
Copywriting for social media marketing refers to the practice of writing text for your digital marketing posts, in order to persuade readers to take a desired action for your brand.
This can include writing content for paid ads, captions, photos, videos, and many more. What is common among all these forms of writing is that you're writing for a specific target audience: users and potential customers on social media.
The importance of a target audience
Your target audience refers to the people with whom you're trying to communicate or connect with on online platforms. They are the foundation of your copywriting work. By knowing and understanding their interests, wants, and needs, you can create copies that'll respond to their desires, and ultimately persuade them to convert for your business' benefit.
How to understand your audience
Knowing your target audience's interests and pain points will help you shape successful copies. Here are some quick tips and techniques to research and understand your online audience for all kinds of digital marketing:
Now that you have a better idea of the importance of audiences for your writing work, you can check out these useful examples and tips to craft attention-grabbing copy for headlines next.
Ad copy examples to craft attention-grabbing headlines
In almost all forms of digital advertising, headlines are what your target audience will likely read first. It is the first thing potential customers will see and respond to when they meet your brand – hence the importance of crafting good headlines for your social platforms.
It's crucial that your headlines communicate relevance, clarity, and urgency to your audiences. Here's a strong example of an effective headline to begin your journey into advertising on various online platforms:
Example of an effective headline
In this example, the headline for the Instagram post poses a strong question: "Should you build an ecommerce site?" Then, it integrates into the visuals' design of the basic elements of an ecommerce website, so that readers can clearly understand the intent of this post on Instagram.
Starting content off with a question triggers curiosity in a viewer's mind, encouraging them to be more engaged with the post they see in front of them. With this type of headline, you create intrigue, remind readers of a specific pain point, and encourage them to learn more by checking out the rest of your copy.
Best practices for writing headlines
With this example in mind, let's get into some of the best practices that you can apply when writing headlines for your brand:
Writing engaging body copy
If headlines are the first things your audiences will see in relation to your brand, then body copies are the bulk of what your audiences will read to understand your business. Not only should you be relevant, clear, and urgent in your body copy, but you should also be persuasive and informative to effectively attract potential customers.
Sharpen your skills at both headline writing and body copywriting with this next effective example and set of best writing practices:
Example of an effective body copy
Let's look at the post's caption in this example. In its body copy, readers are immediately presented with a narrative to hook their attention and spark interest in the post's message. Readers are encouraged to learn more about Propelrr's rebranding efforts in this post. The body copy touches on the pain points of its readers (professionals in digital marketing) and reminds them to be bold in their expertise – just like Propelrr is with their new rebrand.
This soft-sell copy about the brand is relatable, reminding readers of how quickly their data-driven industry changes over time. It's an engaging piece of content that directs attention toward the meat of the post: Propelrr's exciting rebrand for the customer's understanding.
Best practices for writing body copy
Given this type of body copy, take these tips into mind to write concise but persuasive and conversion-driven content today:
How to advertise for driving conversions
Ultimately, your social media advertising exists to drive conversions for your brand's overall business objectives. To ensure that you're creating copies that advertise your conversion messaging clearly, check out these tips to encourage audiences to take action immediately:
Tracking the effectiveness of paid ads
Aside from writing good copies, you'll want to track the effectiveness of your copy to ensure it's actually working in your favor. By measuring and testing the effectiveness of your social media advertising, you'll understand how your written copy is performing, thus giving you the ability to improve it as needed.
To track the effectiveness of your paid digital marketing ads, you'll need to identify your key performance indicators (KPIs) first:
What is a KPI?
A KPI is a metric that you can set in the creation of a paid ad, in order to measure your content's performance in line with your predetermined advertising goals.
Metrics to track for your KPIs
Listed below are some examples of metrics you can track to measure your performance including KPIs like:
The importance of A/B testing in tracking performance
If KPIs are used to track your effectiveness, A/B testing is used to ensure your copy is actually working in your favor.
A/B testing is the process of testing out your social media advertising to determine ways to drastically improve them in subsequent versions. Without testing, you won't know how to improve your performance – hence its importance in the overall process of creating copies for advertisements today.
Key takeaways
From creating written copies to testing your works, the process of becoming an effective copywriting professional can be a long one. But with the right tips and guidance, you can create copies that convert for your social media as well.
Just make sure you bring these key takeaways into your advertising practice today:
If you have any other questions, send us a message via our Facebook, X, and LinkedIn accounts. Let's chat.
Subscribe to the Propelrr newsletter as well, if you find this article and our other information helpful to your needs.
Subscribe Now
Choose topics you want to get regular updates on: