Digital got you dazed?
Type it below, and we'll show you what we've written about it!
7 Essential Resources on How to Become a Good Copywriter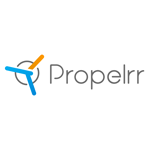 Propelrr

06 May 2021

5

min

read
To become a copywriter means more than just knowing how to string words together.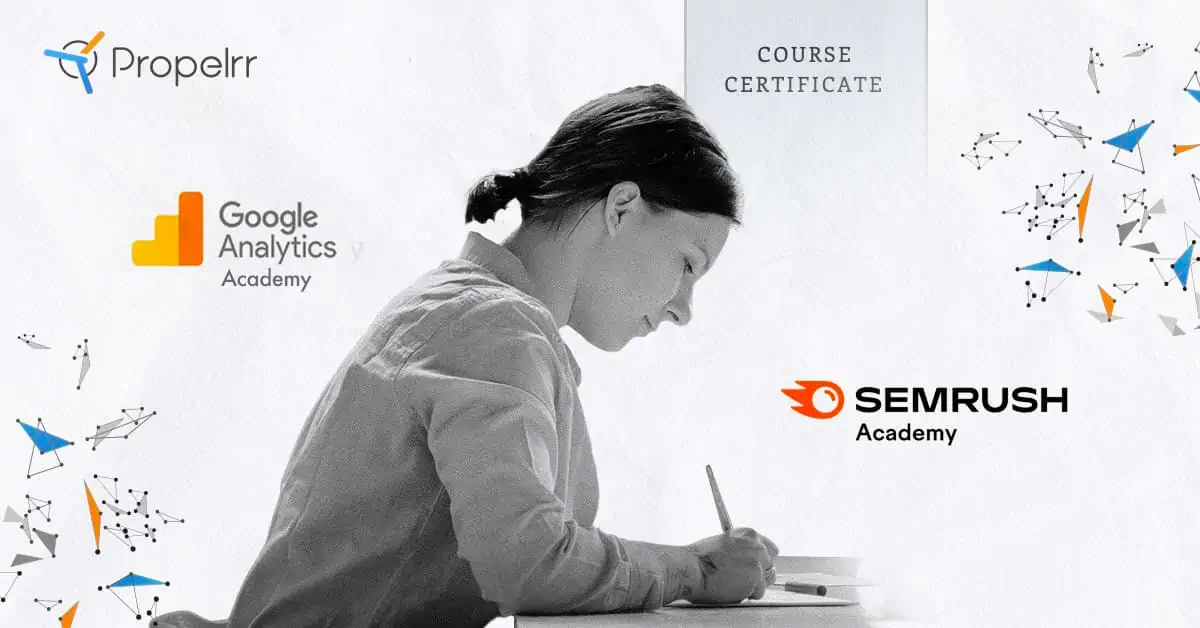 Copywriting is an art of storytelling and crafting content that inspires a specific kind of reaction from readers. Whether it's copies for a landing page, a brochure, or online advertisement, skilled copywriters are able to instigate reactions or, better yet, actions with the words you read or hear.
Nowadays, it's thanks to these masterful copywriters that the digital marketing industry is abuzz and brimming with vigor, as they speak effectively to current and emerging markets. More than that, copywriters serve to keep intact a crucial link between brands and customers through meaningful communication.
These are the reasons why copywriters are so important to a business, hence increasing the employment demand for witty wordsmiths. Additionally, the applications of copywriting are boundless. That's especially true for copywriters who channel their craft for digital and content marketing services.
With all these pros forming the case for it, it's no wonder it has charmed budding writers to consider a career in copywriting. If you're one of them, here are our handpicked online courses and other resources that will help you get on track to becoming a good copywriter.
Getting Started: Helpful free copywriting courses
As an aspiring copywriter, you need to learn important skills in content strategizing, keyword research, and other technical aspects of the job if you want to really shine in the digital marketing arena.
What is SEO? What is Google analytics? How do you develop a content strategy with corresponding copies that will reach and resonate with your target audience? Consider the following courses to help you get started.
1. Content Marketing Strategies
This Content Marketing Strategies course is designed to introduce you to the basics of copywriting and other content marketing principles. It is offered by the premier digital marketing team instructors at the University of California-Davis. This intermediate-level course is a perfect fit for copywriters who want to apply the craft to a vast range of content published online and offline.
The course takes about 19 hours to complete and is inclusive of a 4-hour discussion on content marketing and copywriting strategies that will guide you to better understand your target audience.
2. Search Engine Optimization
SEO (Search Engine Optimization) determines if your content will be indexed by search engines. This free online course introduces you to the mechanism behind how popular search engines such as Google, Bing, and DuckDuckGo rank and display content.
These search engines get to decide if your copies will make or break your set goals.
The great thing about this guide is that it's thorough and addresses common questions that often go unanswered with typical SEO guides and checklists. With these, you can develop more advanced copywriting techniques and get into a rhythm of writing optimized copies by applying the SEO processes and frameworks.
Take it up a notch: Upgrade your copywriting skills
Now that you've got your basics of copywriting established, take it up a notch by moving on to the inner and technical workings of the web, like analytics and keyword researching for search engine optimization.
Some websites  that you definitely need to consider are the following:
3. Google Analytics Academy
Is there a way to observe the direct responses of audiences to your copies? Of course, there is; through Google Analytics.
You can receive free training straight from Google on how to navigate their analytics platform, and more. As a beginner, you will be taught how to create an account that you can utilize to set up your targets and goals so you are able to measure website traffic and track its sources.
These data can be transformed into insights that will allow you to form writing strategies that best fit your audience's interests, behaviors, and patterns. Your competence in Google's digital analytics will prove to be helpful when developing and creating an effective content marketing strategy for targeting your online market.
Registering in Google Analytics Academy also enables you to monitor your progress as you learn new things along the way. For instance, mastering the primer course on digital analytics will eventually lead you to progress to more advanced lessons that include further honing your skills in data analysis and interpretation. This includes a course on how to better grasp and handle Google Analytics 360 (GA 360) which is meant for larger businesses with a wider audience.
4. SEMrush Academy 
SEMrush Academy is another website that offers training for copywriter newbies who want to learn and participate in the competitive world of digital marketing.
Here, you can find more introductory information about diverse topics such as mastering SEO content development, pay-per-click (PPC advertising), and social media marketing strategies. In understanding these concepts, you can diversify your capabilities as a copywriter even further, as each digital platform has nuanced requirements for speech and copies.
Keep learning: Stay up-to-date with the digital marketing scene
Learning the potential of your copies and digital content from the previously mentioned websites is just as important as learning the latest trends in the digital marketing scene.
Applying and putting into practice what you learned from these courses towards the innovations in the digital marketing industry ensures that you do not get swallowed up by other fellow copywriters and competitors. Understanding how data analytics work is one thing, it's different to execute it in your own practice.
Here are some resources that you can visit to keep yourself constantly updated with the new buzz and techniques in digital marketing
5. Stay on-trend with Social Media Today
Social Media Today offers you original analyses by different contributors regarding the freshest and hippest trends on social media such as Tiktok, X, and Facebook.
Topics such as Effective Influencer Marketing Approaches provide new perspectives on reaching the Gen Z audience that generally responds positively to prominent figures on social media.
6. Keep posted with the Search Engine Journal (SEJ)
SEJ is a user-friendly resource that keeps you on top of the latest changes in different digital platforms such as Instagram's latest feature that allows creators to monetize their content.
SEJ covers a vast range of topics regarding online marketing that you can browse depending on your interest and expertise. There is also a series of webinars that you can revisit and anticipate to expand your knowledge on digital marketing.
7. Learn global digital marketing with Digiday
Digiday offers insight on media with a global perspective vis-a-vis different technological innovations that affect the digital marketing industry. The website connects with its readers by offering alternative ways to learn about trends.
There are podcasts copywriters like you could listen especially if you are too busy to set aside time for lengthy articles. These podcasts include a range of topics that examines how influencers from different platforms such as TikTok pave a path in new creative ways in approaching social media management and advertising.
Key Takeaways
An online copywriter is an excellent career track for anyone with a knack for persuasive writing. But getting started always entails investment – in effort, time, and dedication. In your pursuits to becoming a fledgling copywriter, or perhaps a seasoned pro looking to improve your craft, remember these key points:
Always be willing to learn something new. The digital marketing world constantly evolves. So should you.
Copywriting is an art that demands persistence and skill. It is an art that relies on data-driven research and a great deal of creativity.
Getting into a copywriting career today, especially as the digital marketing world continues to evolve, requires people who can deliver meaningful and persuasive messages.
Need further help on how to improve your copywriting finesse? We can help. Reach us via Facebook, X or LinkedIn.
Subscribe Now
Choose topics you want to get regular updates on: