Digital got you dazed?
Type it below, and we'll show you what we've written about it!
Social Media Management & Marketing
Revisiting Avinash Kaushik's Social Media Metrics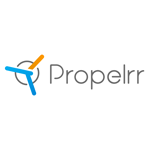 Gary Viray

06 Sep 2012

8

min

read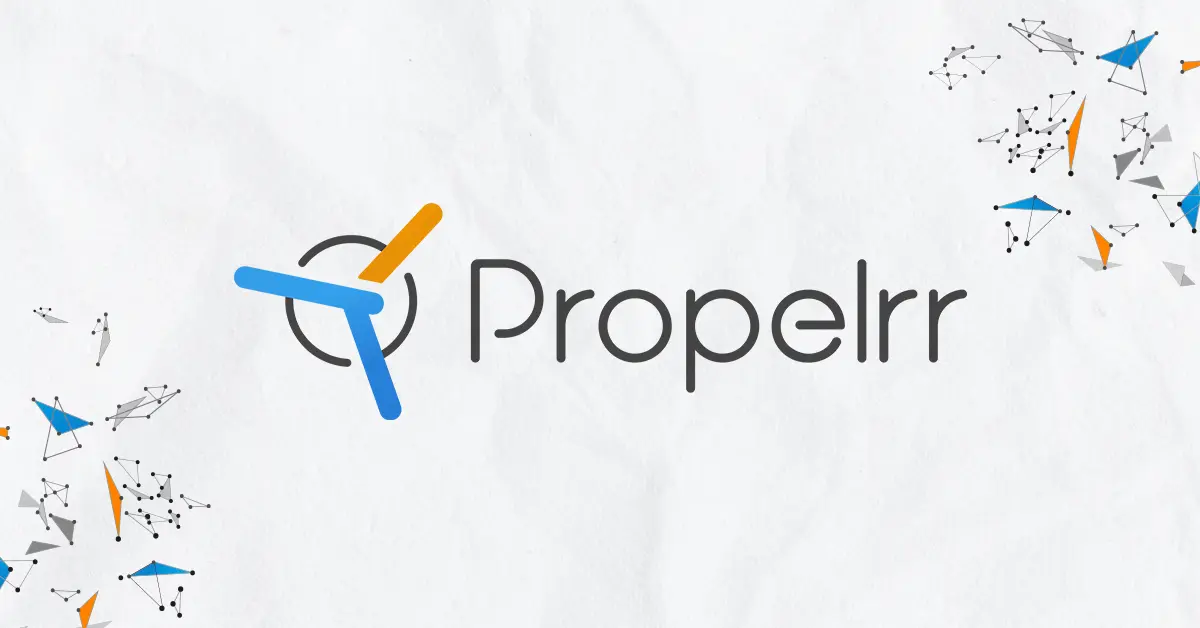 I am a big time observer when it comes to learning things.  I prefer to distance away when I try to analyze things because I learn more that way. I don't know if there's a scientific explanation to my behavior but it is my personal preference.  Funny indeed, because my line of work requires a lot of  conversation, marketing and interface with clients, both offline and online. Okay here.  I have been observing some social media specialists who are hell-bent to measure their so-called manipulative metrics big time – manipulative in a sense that they are just too focused with the "numbers" that I think don't really add business value to brands they handle (for some, maybe).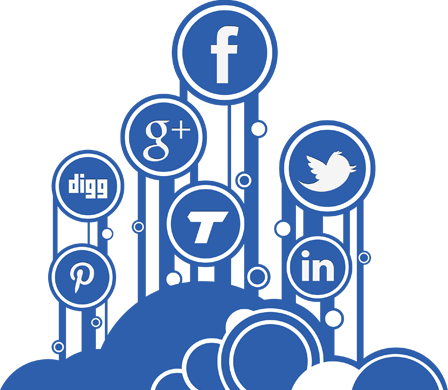 A social media campaign that promises increase of followers/fans and posting on a clients' Facebook fan page and X accounts does not mean anything to me but simply, a lousy metric of social media management.  Of course, you may argue that they are needed (okay, okay! yes they are!) but to make it as your major KPI of success is definitely of no value to brands.  It is like getting fake orgasm on a one night stand somewhere.
Let us revisit the social media KPIs of Avinash Kaushik that we should be monitoring and measuring as metrics of success of your social media marketing. However; I have to warn you that any metric set even by the most notable web analyst will fail if the "true business value" is not understood by a social media manager.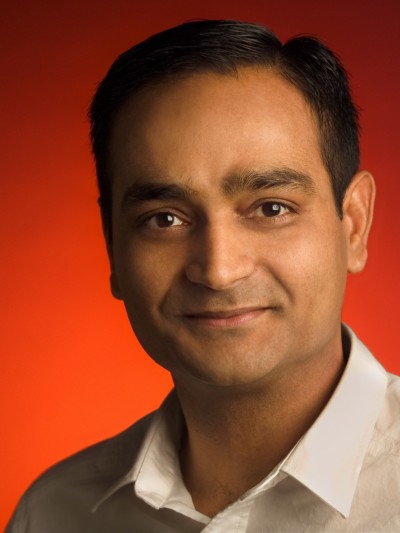 1. Conversation Yes,  you heard me right. It is not conversion rate. It is conversation rate. One of the best things that happened with the emergence of many social platforms such as X, Blog, Facebook, Online Video Channels and Google Plus is our ability to easily measure and dissect the level of success of conversation rate.
[box type="note" icon="none"]Conversation = # of Audience Comments (or Replies) Per Post[/box]
Every social media manager's goal here is to have a higher conversational rate and to measure the "change in delta" before and after any social media campaign. It is important that you set a benchmark in order to measure your level of success as you progress. True enough, Avinash loves this metric because one will be forced to do the right thing immediately.  If I may quote him,
[quote style=" boxed"][typography font="Droid Sans" size="18″ size_format="px" color="#2e5fac"]A high conversation rate requires a deeper understanding of who your audience is, what your brand attributes are, what you are good at, what value you can add to your followers and the ecosystem you participate in. – Avinash Kaushik[/typography][/quote]
2. Amplification
By the term itself, you would easily understand that it talks about how your posts/content amplify like wildfire over the social media ecosystem.  It is all about the virality of your content spreading to your digital network and how they (your network) repost, retweet or share your masterpiece (content) to their own networks and their networks' networks. Ripple…ripple…ripple…
[box type="note" icon="none"]Amplication on X = # of Retweets per tweet[/box]
[box type="note" icon="none"]Amplication on Facebook, Google Plus =  # Shares Per Post[/box]
[box type="note" icon="none"]Amplication on Blogs, Video Channels = # of Share Clicks Per Post (or Video)[/box]
From an SEO's standpoint, this can be considered as a classic link bait that is relatively immune to whatever Penguin & Panda (or if there will be a Zebra!) Google updates that is. As you get higher amplification, it gets more attention even to bloggers, digital influencers, website owners and online writers/authors that you may get more chances to be cited/linked eventually.  It pays to measure amplification because it benefits your SEO in many ways. As they say,
[quote style=" boxed"][typography font="Droid Sans" size="18″ size_format="px" color="#2e5fac"]"It is the kind of SEO that you can sleep at night![/typography][/quote]
3. Applause
Applause is simply a measure of like-ability, favorite-ability and +1s of your content that gives you more leverage of what your target audience wants. It gives you that "feel" on how they respond to your content.  This blogpost per se would mean useless if it does not get its "applause"  when it get published. That is the outright honesty of the applause rate metric. It can smack you in the face right there and then if you do it wrong, but that is how life is in the social space.  However, if you do it right, the reward is also great.
4. Economic Value!
At the end of the day, owners of brands and companies are not really that interested in your awesome number of retweets, skyrocketing number of shares and +1s (well, you are lucky if you do!) but most of the time, based on my experience, every top honcho of the company is only interested in your social media campaign's economic value. $$$$$$$!  Nothing more, nothing less.
[quote][typography font="Droid Sans" size="36″ size_format="px" color="#399e1a"]$![/typography][/quote]
Now, the trickiest part is how to measure the economic value of your campaigns. Well, these are micro and macro conversions that you can set-up using your Analytics. Well, if you have the luxury of having an Analytics guy in the house, you are lucky, but if not, then you need to churn out some numbers and data in order to convince your boss or client for your next social media campaign budget. Without this business value metric, you're only considered a hipster roaming around waiting for that next big thing or shiny tool to convince your client/boss.
[box type="note" icon="none"][typography font="Droid Sans" size="18″ size_format="px" color="#2e5fac"]Economic Value = Sum of Short and Long Term Revenue and Cost Savings[/typography][/box]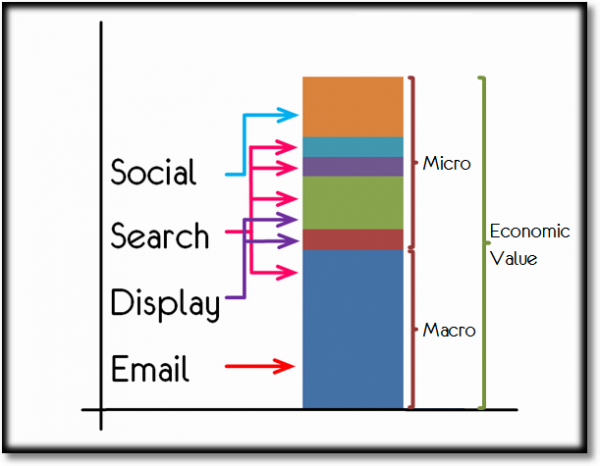 Economic Value in social media campaign takes into account mostly the micro conversions.  Avinash Kaushik explains it pretty damn well here.
How to do it?
A. Use Google Custom CampaignsIf you are aware of the UTMs (Urchin Tracking Medium) in those URLs you are clicking, those are special URLs that record your activity using Analytics.  To begin, you can start tagging your URLs to know the following: [unordered_list style="bullet"]
utm_campaign = contestpromo//guestpostblah/forumseeding/campaign_month/campaign_week/banner/email
utm_medium =facebookfanpage/websiteprofile/banner/infographics
utm_source = X/facebook/stumbleupon/googleplus/digg (is digg still viable to use? toinks!)
[/unordered_list]
Important: UTMs are Case Sensitive. X will be taken differently to the word, X.
There are tons of ways on how to name tag your UTMs. What is important is you know what they are. My best practice doing this is being a bit descriptive instead of using acronyms like  akhh, bebopoop, 12kaboom, etc. that you can only understand ,while others, can not.
You can easily do this by using Google's URL builder (Tools of the Trade #3 below).  Now, if everything sounds Greek to you, drop me an email at gary@searchoptmedia.com, I am more than willing to help you out (the best I can) or you can simply drag your Analytics guy to do things for you.
Best Practice:  There are more tags that you can use but always tag only what you need. Normally, the 3 UTMs I mentioned above will suffice.
Note:  You can use a URL shortener like bit.ly so as not to have overly long URL with all those UTMs hanging around. Have a bit of description of the link.  Next Step.
B. Setup your Google Analytics Goals
Goals can be based on your specific objectives, be it micro or macro. Micro conversions are usually:
1. Downloads
2. Video Watched
3.  New Sign-ups
4. Etc.
Tip: If you don't know the goal value, set it up equal to $1. Fishing for the correct value of your goals may need more stakeholders to jump in to provide that input which you can do later. What is important is that you have goals setup done first.
C.   View your results using your Google Analytics,  under Traffic Sources > Sources > Campaigns.
Or
D. You can use Custom Segment and setup it accordingly. Click on Advanced Segments > New Custom Segment.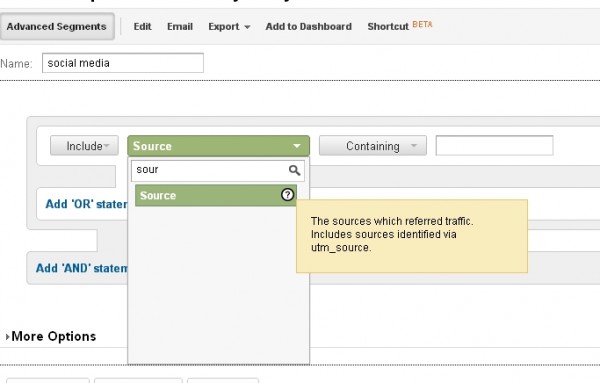 Here are some ways to do this from Kristi Hines and Avinash Kaushik. [unordered_list style="bullet"]
[/unordered_list]
Sometimes, I do some experiments to further segment it using "source" and "medium". It is up to you! You are old enough. =)


If you set things right, you should be seeing something like this one.


Tools of the Trade: #1. For most part, TrueSocialMetrics.com as a tool is based on the Four Metrics I have mentioned above.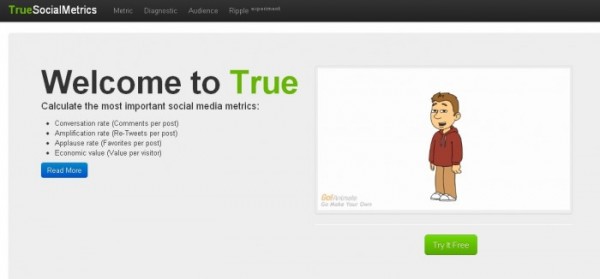 #2. For a WordPress blog based measure of the conversation, you can use the Blog Metrics WP by Joost de Valk of Yoast.com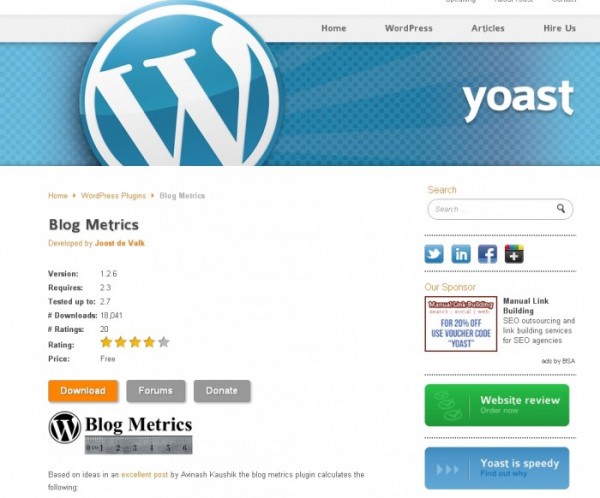 #3.  http://support.google.com/analytics/bin/answer.py?hl=en&answer=1033867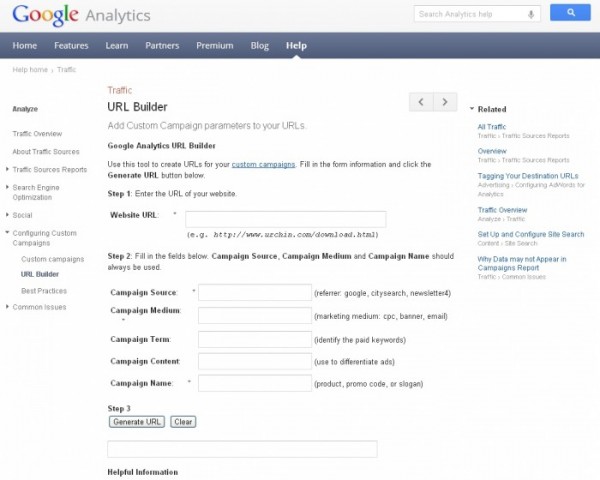 Well, I am an Avinash fan. By simply using the 4 Metrics mentioned above, it can already suffice to prepare your awesome social media report that will be bound to get more budget and to get a second-look from your bosses. If and if only, you have all the metrics measured shooting above the roof, and  if you have that mojo being a social media beast then, there is no way you can go wrong. However; should you want to add more  metrics to your campaigns, then we may add the following:
5. Share of Voice
I am sure you have heard of the share of shelf many times during your marketing 101 days, share of voice or SOVis comparable to that "share of shelf" making your "malls" this time are the social platforms such as X, Facebook, Google+, StumbleUpon, LinkedIn, and all other social sites you wanted to use for your campaign.  It simply answers the questions:
1. How are you fairing compared to your competitors?;
2. Are you being cannibalized by your competitors in the social media space?;
3. Is your brand mention getting traction from day 1 up to the present day of your campaign?; And all other sorts of comparison you can think of.
[box type="note" icon="none"]Share of Voice = Your Mentions / (Total Mentions for Competitive Companies/Brands)[/box]
But here is one thing that you need to pay attention to. A lot of companies do not really have goals when they jump into the social universe. They just join the bandwagon because their competitors are on it.  FAIL! Sure thing is that the basic thing that every community manager should look into are the specific KPIs and goals for each social media platform that their client/brand wanted to have that share of voice, or you can suggest. That is your job, anyway!
6. Brand Sentiment
It is always good to measure  sentiments in order to understand what sucks and rocks about the clients' or brands' you handle. This will provide them a sense of user-based feedback channel for them to revisit their goals and directions accordingly. More than that, it is your best and cheapest way to know what to improve on your brands/products say, customer service support (which mostly is the case!) and technical support, etc. Look, there is no way that you can control brands in the social media space. People will tweet, wall post and share anything about brands.  Anything you offer has a social repercussion. It is best then that you measure those brands, their  sentiments. It is dead wrong to say, we are stopping our social media engagement because we are being flooded with disgruntled costumers, too many requests and all those sorts.  Well, in fact, it is the best opportunity to turn these "bad reactions" into something positive and for you to justify your decision on how to further improve on those areas. That is beyond what advertising can give. That is a priceless information you can have from the social media space that needed you action to IMPROVE YOUR BRAND!
Tools of the Trade:
Raven Tools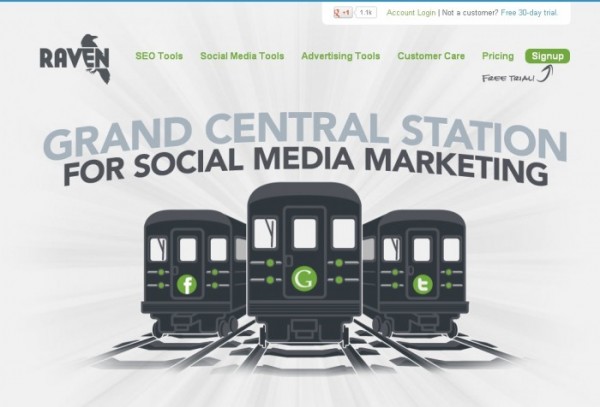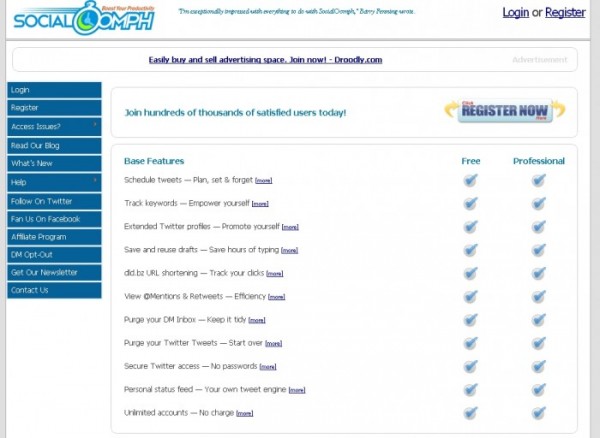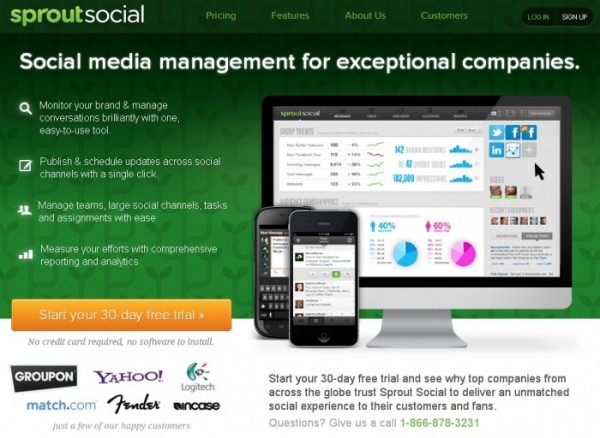 NutShellMail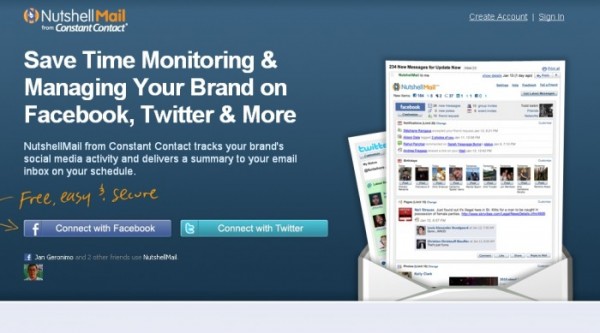 So, Are you now ready to roll those sleeves to measure only what matters?
Subscribe Now
Choose topics you want to get regular updates on: