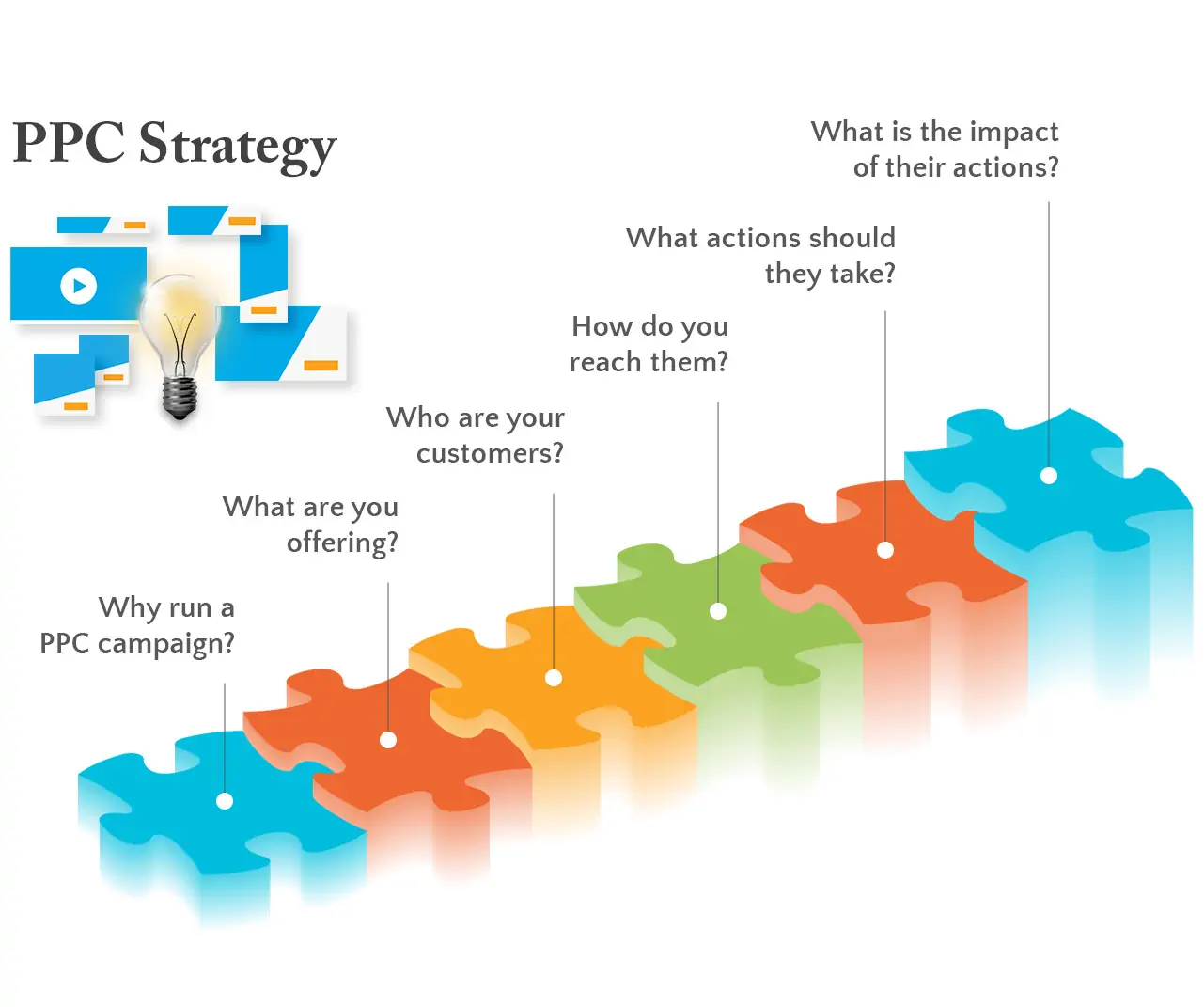 Why Do You Need A PPC Strategy?
Before running any pay-per-click campaign, you should be able to determine, through extensive research, who your audience is, what their needs and wants are, what you can offer them, and why you're the best person for the job. Of course, these demand expertise from a trusted PPC agency in the Philippines, otherwise, you might end up spending for nothing.
With our Pay-Per-Click Strategy service, we provide you with the expertise to determine, with certainty, the answers to all the questions above.
Specifically, we will be able to identify the following with you:
Your unique value proposition that is crucial in creating a cohesive brand message
Your audience, their digital consumption, and behavior to better plan your ad targeting and messaging — tone, style, voice, creatives
Realistic targets and measurable success KPIs that are aligned to your business objectives
Budget and spending that is cost-effective and ROI friendly
Tracking and monitoring process that ensures maximization ROI and generation of valuable insights to further optimize your marketing campaigns
Setting your objective
Is it for brand awareness? Are you after ensuring that you show up for relevant brand, product and/or service searches, to audiences who are profiled under your target market?
Is it to generate new website traffic?
Is it to get more conversions — leads, subscriptions, customers, orders, or any other activity you determine beneficial for your business?
Objective setting is the first process because it sets the pace and direction of the entire campaign. This is the blueprint where we would base the strategies we craft. Most importantly, this is to make sure that the PPC campaign is going to be aligned with what you want to drive for your business. That way, the results we will be striving to produce actually impacts your brand, business, and objectives.
Understanding your business
What services/ products are you offering?
What makes you better than other providers?
Who is your target market?
Understanding your business allows us to get an overview of how we play up your strengths and improve on your pain points. This is where we will draw everything we need to come up with a solid brand message that sticks to your audience. This is where we craft targeted ad messaging that cuts across different demographics. In the modern world where your competitors are also reaching out to people, it's not just about getting a message across. It's about crafting a message that's potent and that resonates.
Identifying your channel mix and campaign segmentation
What channels will you use?
Are these the most effective ones?
How will you structure your campaigns on each channel?
Marketing and PPC campaigns aren't just about blindly sending ads in the vain hope it makes landfall. We need to determine where we send them out to make sure that we can get the most out of each ad spend. We always ask the question: Will we win using Facebook as a channel? How about Instagram? Google? This is because we know that just a channel's popularity isn't the only determinant of its effectiveness. People subscribing to these channels is equally, if not more, important. That's what we base the strategy on.
Data Tracking and Analytics
What are the metrics to measure your success KPIs?
What insights do you need?
What platform or infrastructure do you need to gather and keep your data?
A campaign isn't something you craft then leave after you've done it. It should be sustainable and futureproof. Nothing can do that better than harnessing data, measuring success KPIs, and recalibrating the strategy as needed. Since data is the new oil, understanding how to collect it and making sense of it is key to driving growth for the business.
Get in touch with us and let's talk about your PPC strategy!