Display Advertising
Display advertising is the practice of placing ads that appear in front of users on website pages in the form of graphics. The ads displayed may be static or animated. Display ads are placed where your target market is usually situated online: webpages.
Using data and the latest technologies, these ads appear to potential targets that were identified using their previous Internet browsing behavior, interests, and demographics.
With display advertising's capacity to be targetive and accessible, it's definitely an integral part in any digital marketing plan.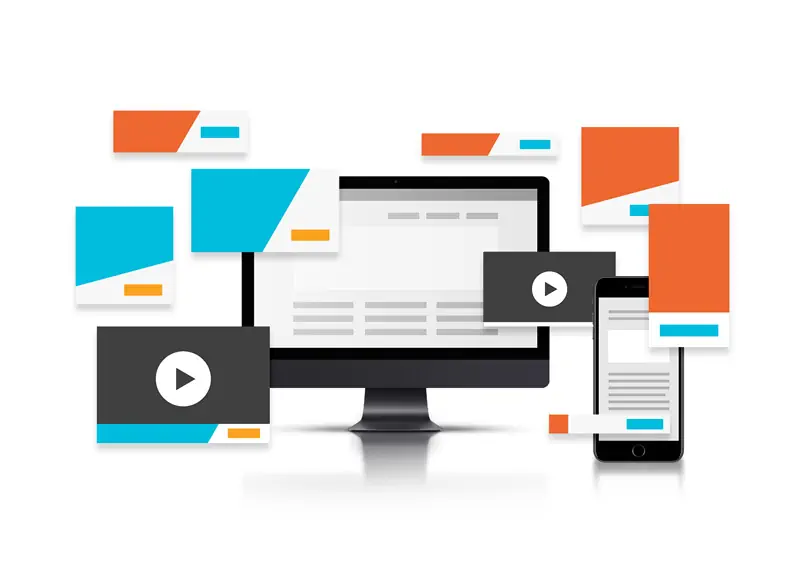 Why go with Display Advertising?
While most people would say that display advertising is dead. It is probably because rising above the noise, ad blindness, and getting your display ads seen online has become more difficult.
Propelrr says otherwise.
Display advertising is a crucial collaborator for any business' brand awareness and brand recall. With how much users spend time on various web pages, the frequency they view your ads will generate uplift. This impacts a lot of key areas for your business, namely: resonance, affinity, mindshare, conversion rate, and sales. When these are hit, this only means better ROI and revenue.
But not everyone can generate ad assets that people won't ignore. You need to create captivating, creative, and compelling ad assets and campaigns for that.
With several data experts, creative geniuses, and content veterans on board, our display advertising services will give your business the following:
Visually-appealing, user-centric digital display ads

Accurate and efficient, data-driven and performance based ad targeting

Effective retargeting and remarketing methods

Expanded marketing channel and reach

Measurable and actionable performance results
How do we do it?
Our display advertising puts your messaging directly in front of your target audience. We generate the awareness your business needs through the use of the latest technologies and data strategies. With Propelrr, reaching your audience using the most effective display ads possible is going to be more a reality than a fantasy.

Here's a glimpse of how we generate ads that are not only creative, but also compelling. This way, we get to drive valuable customer activity to achieve the outcomes you want.
Alignment and Goals
What are your business objectives?

What are their success KPIs?

What is the role of display advertising to the whole user journey? to the overall digital strategy?
We always make sure that we start with strategizing how the campaign flows. What it looks like, where it is employed, and what assets should be used. All of this can only be determined after we've discussed your business objectives in relation to what Propelrr can bring to the table. We first understand who the brand is and what they expect from it, then work our way up from there. It is this collaboration that allows us to come up with impactful ad campaigns at lower the costs.
Research and targeting
Who is your target market?

How should we communicate with them?

What should be the campaign structure and segments?
Understanding that the people viewing your ads come from different demographics is the first step in creating compelling assets. But it is equally important to know where these ads should be placed and who they should target. And no, this isn't guesswork. We generate the data needed to come up with an accurate picture of the landscape, your target audience, and your competitors. With all of these available, our ad strategies are made to be effective and compelling.

Ad management and optimization
Is the ad campaign running on time and well within budget?

Are we reaching our target audience efficiently and effectively?

Based on the objectives, KPIs and targeting, are we paying for efforts at the most optimum price?

Do we need to sustain the communication? How?

What retargeting methods should we employ?
Running ad campaigns is more than shelling out money and posting your ads in multiple websites. The success of these campaigns lie in the constant scrutiny of the strategies employed — targeting, ad message, ad design — and how all of these factors affect the fulfillment of your business objectives. Propelrr does all these through the power of data. It is also through data that we understand where the strategy can be tweaked so that we deliver the outcomes you want and deliver results that exceed expectations.
Reporting and client communication
What are the insights based on the campaigns performance?

What are the recommendations and actionable items?
Any business would want to know where their investments go. More importantly, they want to maximize the resources they use for their marketing efforts. Through data collection, we make sure you are updated with the campaign's progress and at the same time, aware of how the campaign can be improved and optimized. Campaigns should not just be a one-time thing. If we're talking about resource maximization, campaigns should be made sustainable and that is through our insights and recommendations sourced from data.
Be ubiquitous enough to make you top of mind. Let's talk!