Digital got you dazed?
Type it below, and we'll show you what we've written about it!
Unleashing the Hero Data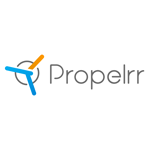 Gary Viray

31 Mar 2015

2

min

read
You cannot manage what you cannot measure.
Such cliché is very much applicable to every modern marketing practitioner out there today. That is why we use a lot of tools to grab and to make sense of the data we generate coming in from our marketing campaigns. However, most of the time, we get too wrangled with all the metrics we see. This leaves us dumbfounded as to what we should really measure and forces us to answer the question, "so what?" As such, you need to set your objectives, goals, KPIs, and metrics first before even sailing on the ocean of data. You can refer to my slide on how to set the above-mentioned items properly.
How to Set Straight Your Online Campaigns with Killer KPIs
Aligning the setup of goals and its corresponding KPIs, I talked about unleashing the right data when I was invited to speak at the Peep Conference (a Search Marketing meet-up) recently held at the Heritage Hotel Manila.

Gary Viray, President of Propelrr and CEO of Search Opt Media at PEEP Conference entitled "Unleashing The Data Hero." Photo courtesy of Jayson Baguio
My objectives were very simple as follows:
Provide Stats Models in monitoring SEO activities.
Encourage a data-driven mindset among SEO practitioners.
As you would notice, data analysis skill is now a requirement to become the best in the digital marketing arena.
Moreover, I continued to provide different statistical models during my presentation in order to pique interest among the audience. What I've presented is just a tip of the iceberg on what statistics can do, even by just using MS Excel in interpreting data that can greatly impact business processes and insights at the very least.
Below is my presentation, Unleashing the Hero Data.
If you want more of what we write about digital marketing, be part of our growing community by reading our blog and subscribing to our newsletter.
Subscribe Now
Choose topics you want to get regular updates on: