Digital got you dazed?
Type it below, and we'll show you what we've written about it!
Content Marketing SEO Social Media Management & Marketing
Keywords to Clicks: Using SEO Writing to Boost Social Media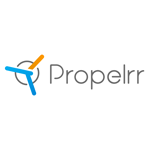 Propelrr

19 Sep 2023

11

min

read
When you're looking through the web, you see an endless list of links that have some variation of "Top SEO Tips" or "How to Rank #1 in Google".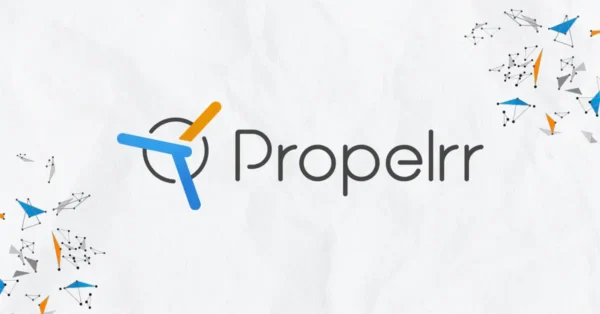 So many options, so many choices. How do you choose which search results to click on? Do you check the first page, or do you go through the succeeding pages? How much time do you have? That's the magic of Search Engine Optimization or SEO.
Without SEO, your favorite websites might be lost in the depths of the internet, never to be found again. So when you type a query into a search engine, such as Google, the algorithm crawls through billions of pages on the internet to find the best matches for your search. The algorithm uses a complex set of criteria to determine and rank which pages are most relevant and useful to your search.
Hence, SEO writing is the process of writing content for a website or webpage that is optimized for search engines. This means that the content is not only well-written and engaging for readers, but it also includes specific keywords and phrases that are likely to be searched by people looking for information on that topic. This can be a tricky balance to strike, but when done well, SEO writing can help improve your website's visibility in the search results and drive more traffic to your site.
Perhaps you're curious if SEO writing is a difficult skill to acquire. The truth is, there isn't a straightforward answer. Though it can prove challenging, particularly for beginners, becoming proficient is certainly achievable. Armed with some know-how,  as well as a lot of practice and experimentation, you can produce content that climbs the ranks in search engine results.
So what's the deal with SEO and social media? Let's just put it this way – SEO isn't just a website and a blog. We're talking Facebook, X, Instagram, and Tiktok too. If you want your brilliant content to rise to the top of the search rankings and attract followers, don't forget to optimize all your posts with keywords and trendy hashtags.
The secret weapon of top brands is their bulletproof SEO writing strategies for social media posts. So to know more about this topic, continue reading this article because we'll give you some cunning SEO writing process tips – plus show you how the pros do it.
How can SEO writing be applied on social media?
SEO writing for social media posts is the perfect union between creativity and strategy. It's not just about peppering your content with keywords, it's also about weaving a captivating narrative that strikes a chord with your audience and propels them to visit your website.
According to research, social media has become one of the top sources of referral traffic for websites, with 78%of customers saying they want businesses to use social media to foster interpersonal connections. Therefore, laying SEO strategies for your social media posts can significantly impact your online presence.
Here are some tips and tricks you can apply for better SEO performance:
Use relevant hashtags and trending topics.

Be playful and react quickly.

When you hustle with the relevant social media hashtags on your posts, it can help your content to be discovered by like-minded folks who get what you're talking about. For example, if you are a food guru and you let loose with hashtags like #foodporn or #cheflife on your Tiktok, it can assist your content to be seen by those passionate about all things grub-related. On Instagram alone, #foodporn has garnered 297 million uses and has a whopping 27 billion views on Tiktok.

Trending topics can also be an awesome way to shake up your reach. When you capitalize on current events, your content is more likely to be spotted by people who are searching for those discussions.

In 2013, during the Super Bowl blackout, Oreo tweeted an image of an Oreo cookie with the caption "You can still dunk in the dark." The tweet quickly went viral, garnering thousands of retweets and likes, and became one of the most talked-about moments of the marketing arena and the Super Bowl that year.

Power out? No problem. pic.twitter.com/dnQ7pOgC

— OREO Cookie (@Oreo) February 4, 2013

This tweet served as a case study on the effectiveness of social media marketing and the significance of being able to respond swiftly and ingeniously to current events.

In the wake of apparent conflict with Justin Bieber's ex-girlfriend Selena Gomez and wife Hailey Bieber, Texas' favorite Whataburger has declared that they are on Selena Gomez's side.

We know you didn't ask but we're team Selena

— Whataburger® (@Whataburger) February 27, 2023

In 2018, the SEA Games logo was heavily criticized when it was first unveiled. Many Filipinos felt that the logo was poorly designed and lacked the sophistication and elegance of previous SEA Games logos. Angkas, the ride-hailing company, took advantage of the controversy and posted this on their Facebook page:

This approach has helped establish companies as brands that were willing to take risks and be playful on social media and eventually become hallmarks of a lot of brands' strategies. Don't underestimate the power of a clever and timely ad copy that taps into pop culture moments.

Share links regularly.

A vital SEO booster is the sharing of links on social media platforms.

You're in luck with popular social media networks permitting you to connect with the right crowd and hold their interest because as your links circulate, you can use the power of network algorithms to expand your content's reach and interaction.

As a result, this increased engagement could lead to even more traffic and increased ranking. But be mindful too because not all backlinks are created equal. Quality ones from respected sources are much more valuable than spammy or low-grade links. So set up those ties from reputable relevant places rather than just racking up connections.

For example, Patagonia, an outdoor apparel and gear business that's well-known for being socially and environmentally conscious, is setting themself up as a leader in sustainability—the go-to source for those seeking stylish performance wear that doesn't compromise the planet.

Learn more about TJ Watt, cofounder of the Ancient Forest Alliance, and his work to save old-growth forests from logging interests below. https://t.co/xqMN8e2KT0

— Patagonia (@patagonia) March 21, 2023

Their social media accounts often post links for articles, videos, and more on outdoor recreation, environmental protection, and social justice. By featuring this material on their social networks, Patagonia can show off their understanding of what concerns their customers the most, and cultivate a community of followers who hold similar values.

Thank you to the @PRIcoalition for all the work you have done to ensure that our home ocean is protected.

Learn more about the announcement at https://t.co/LEoCH5AgGR pic.twitter.com/x74H9cFwUH

— Patagonia (@patagonia) March 23, 2023


Moreover, sharing links can also be a way to diversify your traffic sources. By doing this on social media, you can tap into a different audience that might not have found your content yet through search engines. If not, then you're putting all your eggs in one basket by relying solely on search engine traffic. This can also help to ensure that your website continues to receive traffic even if there are changes to search engine algorithms or fluctuations in rankings.

Make a content plan.

Chart a course before setting sail on the high seas of social media.

An intelligent monthly content plan can ensure your posts are on the same wavelength as your marketing vision and tailored for search engines. This concept establishes a solid brand voice and vibe, enabling you to sync your social media postings with your promotional strategies and craft messages that seamlessly match each other.

Plus, by doing some keyword research and investigating search patterns, you can find out popular and related topics in your industry, helping you produce high-quality content that easily stands out in search results.

Explore various content formats.

The biggest mistake you can make is sticking to one content type.

Each format has its unique benefits – blog posts are great for in-depth explanations, while infographics can visually simplify complex information. Videos and podcasts, on the other hand, are perfect for storytelling and creating a personal connection with your audience. Incorporating various content formats can help you achieve a balanced mix of content and enhance your search engine optimization efforts.

For instance, National Geographic is an acclaimed media company that has been producing top-notch journalism and content writing on science, history, and geography for over a century. A great advantage of having a mixed bag of content types is it caters to everyone's preferences.

Maybe someone prefers looking at photos or videos, while another may just like to browse through Instagram stories. It's a win-win for National Geographic as they get to reach the widest possible audience and keep them hooked with their material.

The huge advantage of using a selection of types of content is that it can really beef up your online presence. Search engines, like Google and Bing, use several different metrics when they measure how high you rank on the web or social media.

Quality and relevance of the content are two key elements they take into account, and National Geographic has got this down to a tee by providing different formats of post-worthy content.

Not only does this show their expertise in the field but, more importantly, it allows them to stay ahead of the game when it comes to trends in creating content. Nowadays videos have become incredibly popular with all those internet users – especially young people.

So, National Geographic has its finger on the pulse by including video as part of its repertoire: staying relevant, and ensuring an audience that's hungry for its amazing content

Utilize using alt text, especially on X.

Think of search engines as avid readers, constantly searching for new content to read.

Alt texts are like concise book summaries that give readers a quick understanding of what a book is about and whether it's worth reading. On X, images are a crucial element of content creation, often used to grab users' attention and convey a message.

However, not all users can fully appreciate these images due to visual impairments. This is where alt texts come in handy. Alt texts provide a description of the image, making the content accessible to everyone. Think of it as an extra layer of information to create a more immersive experience for people with visual impairments.

But alt texts aren't just for accessibility purposes. They are the breadcrumbs that guide search engines through the internet. So when you incorporate relevant keywords into these breadcrumbs, you're effectively leaving a trail that's easier for search engines to follow, increasing the likelihood of your content being discovered and shared.

When search engines crawl a web page, they analyze the content of the page to determine its relevance to particular search queries. This analysis includes examining the alt texts associated with any images on the page.

So when clear and accurate alt texts that describe the content of the image are provided, you are helping search engines understand the context of the image and its relevance to the page as a whole.

Monitor and analyze your performance

Poring over those metrics can give you a glimpse into the soul of your audience.

Studying your analytics can reveal which content really catches your audience's attention. We're talking engagement rates, reach, impressions, clicks, and conversions. If your viewers are responding more to your visual material than your written pieces, you should take that as a cue to create more images or video content.

Furthermore, if specific topics tend to draw in more clicks and conversions, focus your strategy on generating supplementary content that tackles those topics while also considering the interests of your followers. So get to know what works best.

Knowing when people are most active is also key to getting maximum engagement. With the right plan, you'll be able to grow engagement, get some brand recognition, and achieve all those goals.

Encourage user-generated content (UGC).

Photos, videos, or reviews–-it's all gold for marketers looking to make their mark. This interaction can help you get more attention from search engines because it increases your social signals and shows them that your content is relevant and worth checking out.

When followers show their love for a brand or product by tagging or retweeting, it can create the perfect storm of organic growth. It not only establishes trust but also serves as social proof that people are loving what you have to offer.

Sephora, the beauty retailer, loves to give out goodies online as part of their cool marketing campaign.

Costume, shmostume. All you need is makeup for this cute, creepy-crawly look from Sephora team member Nanette 🕷 pic.twitter.com/a3q5pWWGOj

— Sephora (@Sephora) October 30, 2022


Photo courtesy of Sephora via X

It's not just about forcing engagement though! If you want to step up your game even further, why not require them to submit some UGC or user-generated content?

Collaborate with influencers.

If you can swing it, get those elbows out and round up some influencers.

Collaborating with influencers has become a surefire way for brands to grow their biz on the digital platforms like Instagram, Facebook, or Tiktok. When a brand teams up with an influential person, they'll have access to that person's followers, which can lead to more sales. But don't forget, these collaborations can also be great for SEO on social media.

Lazada, one of the top ecommerce platforms in the Philippines, has collaborated with big names like Kris Aquino and Anne Curtis, and even micro-influencers with a modest 10,000 followers. With hashtags like #LazadaPH and #ShopAtLazada, these influencers share posts on their social media accounts of Lazada products, encouraging their followers to emulate their lifestyle.

View this post on Instagram


In 2019, Sephora launched its #SephoraSquad program to recognize and promote a wide variety of influencers who come from many different backgrounds such as age, gender, skin tone, etc. Each one is handpicked by Sephora for their authenticity, connection with their community, and impact they make.

As part of this program, these influencers receive passes to exclusive events, products, and collaborations as well as a platform to share their knowledge and insights about beauty with Sephora's customers and followers. The store knows that shoppers want more than just makeup; they also want advice on how to get their desired looks.

View this post on Instagram

Influencer collaborations are also great for increasing brand awareness and trust, so think of it as having your favorite celebrity endorse you. When an influencer shares content related to a brand, it's practically like them giving  a stamp of approval which builds credibility and inspires trust from their followers.

Social media is a search engine within itself, where people discover amazing & unique content and products. If your brand follows SEO principles and best practices, you'll reap the rewards of increased awareness, massive website traffic & overflowing sales.

However, piggybacking onto other brands' strategies without tailoring them to your own goals & target audience won't land you in the same boat of success – so analyze & refine your approach by testing what works for YOUR target audience.
What comes next for you?
If you want to get the most bang out of your social media buck, SEO is a must-have in your toolkit. In this digital world, social media is the ultimate way for businesses and users to connect with their intended audience. Not only does SEO help your content reach more eyeballs, but it also makes sure that those eyes see what they're searching for.
Think of it this way: by understanding the language that your audience speaks, you can curate content that is more pertinent and helpful for them – making for better engagement and stronger relationships.
Key takeaways
It's time to roll up your sleeves and start optimizing your profiles and content for search engines. Here are key takeaways to remember from this article:
Create a thorough content plan. Plan your social media content in advance by creating a content calendar. This can serve as a guide to help you ensure that you're posting regularly and that your content is optimized for SEO.
Capitalize on trending discussions. When a particular topic or event captures public attention, it becomes a trending discussion, and millions of people are talking about it on social media, news outlets, and other online platforms, so when you monitor these trending discussions, businesses can identify opportunities to create content or launch campaigns that align with the topic and attract attention from a wider audience.
Make sure backlinks are from reputable sources. Reputable backlinks can drive targeted traffic to your website, which can increase your website's visibility, and brand awareness.
Overwhelmed with the number of things you need to incorporate SEO in your social media channels? You don't have to carry the burden all on your own. Our team is very much willing to help. Just leave us a message on Facebook, LinkedIn, and  X.
Make sure to subscribe to our newsletter and stay updated on the latest digital marketing trends and tips.
Subscribe Now
Choose topics you want to get regular updates on: