Digital got you dazed?
Type it below, and we'll show you what we've written about it!
How WordPress Web Development Benefits Your Business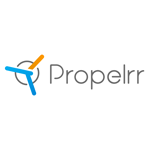 Propelrr

27 Oct 2021

9

min

read
In the digital-first age, it's essential for a business to have its own website. Regardless of what industry you're in, you must be present and visible online, as it's the space where most people look for solutions.
In the subject of website development, WordPress often stands out. It's a free, open-source website creation tool that allows you to easily build your own website and publish content without the need to do much programming. As a web development company, it's admittedly one we use for our own and our clients' infrastructures.
But that's not where the benefits of WordPress development end. If you're still unsure if it's worth your investment, here are some other reasons why we would recommend it to our clients for web design and development services.
Why go with WordPress web development
1. Beautiful web designs and layouts
The aesthetics of a website is a top priority for many businesses. The good news is that with WordPress, you will find plenty of beautiful themes that can align with your branding goals. Many of them are free, so you can readily try out different designs and see which ones work best for your needs. 
Even free accounts get access to hundreds of responsive themes. There are layouts that feature multiple or singlue columns, and even grids that look really great for portfolio sites. In terms of design, there are also hundreds to choose from be your preference minimal or flashy.
All you really have to do is to choose the one that best aligns with your visual ideals for your brand. If you still can't find the perfect fit for your business, you can still expand your search to the work of WordPress theme developers found in StudioPress, MyThemeShop, Appthemes, CSSIgniter, and Themify.
You may also opt for custom WordPress web development, and tweak the appearance, architecture, and functionality of basic themes to suit your brand identity and user preferences. Aesthetically pleasing web designs matter in marketing; you can impress your customers and rise above your competitors.
2. Publish different kinds of media
WordPress allows you to publish different kinds of media, from images and documents, to audio and video. This means you can diversify the content in your website and communicate your brand and business in many ways.
Music companies and entertainment websites, for example, take advantage of this benefit by featuring audio tracks, movie trailers, and galleries of film behind-the-scenes. Doing so provides their audiences with better content experience.
Another great example is how enterprise podcast production companies also feature specific podcast episodes in their written content. This way they can serve both the audiences that prefer listening over reading, or vice versa. If you plan on venturing into enterprise podcasting, or have one already, you can definitely model after the example of PumaPodcast.
The best way to maximize this for your business is really to diversify your content so you always have material to build on for repurposing. These same media that you insert into your WordPress pages can be used for other promotions done on social media and other channels.
3. SEO-friendly features
You can't survive online without proper search engine optimization.
Be you a beginner or expert search optimizer, WordPress makes the process of optimizing your content and web pages to rank on search engine results pages, righ in its content management system (CMS). The interface for page and content publishing is also very easy to use.
We should know, because this is the very same publishing tool we use.
Just like how we do it, you can very well optimize your content with the help of SEO plug-ins like Yoast SEO. In the photos below, you'll see how this plug-in helps you evaluate the SEO quality of a post or page. If not, then it will also provide you a quick overview of improvement fixes based on known SEO best practices.
With SEO built into your websites, you can increase the likelihood of ranking well in the search engine results pages.
4. Convenient content management system
Back in the day, you must be able to know the basics of coding to publish content online. But by choosing a CMS solution like WordPress, you don't have to be an expert to put the word out there. The process is simpler: You just log into the website, familiarize yourself with the dashboard, and plug in your content (eg. website copies and blogs), and publish.
The content editor, especially, is easy to use. WordPress developers even call it WYSIWYG ("wiz-ee-wig") editor, because you can see what the end result will look like on the website as you're creating it. You won't be looking at a code. Instead, it will be like typing on a Microsoft Word document.
5. Mobile-friendly platform
More and more people are surfing the web via their smartphones, especially amid the pandemic. In fact, the most recent data on traffic sources shows that more than half (54%) of overall internet traffic comes from mobile devices.
This, and the fact that since the mobile-frist update from Google, your survival in the battle for ranking top on SERPs relies on your website being mobile-friendly.
This means, that for businesses to thrive online your digital strategies should include optimizing online experiences with your brand to be mobile-first. Some of you may already be facing trouble with adapting to this, as your infrastructure was built on outdated code.
But if you're a new entrant, you can avoid this altogether by going with WordPress web development. As you already found out earlier, most WordPress themes are already programmed to be responsive and optimized for mobile. And yes, even the free ones.
Just a word of warning though: do make sure that all the plugins you install run on responsive design. The plugin you add for the contact form, for instance, should be readable on both desktop and mobile.
To ensure that your website is mobile-friendly, copy the URL of your demo site and plug it into Google's Mobile-Friendly Test tool.
6. Comes with a mobile app
Ever needed to do a quick edit on a page but you couldn't because you are without your laptop or PC? Well, worry about that no longer if you're on WordPress because they provide you and other publishers with a mobile app.
The WordPress app is available for both iOS and Android users and is downloadable via the App Store and Google Play Store and allows you to publish and edit content as you go. You may not get to edit code on it, but it makes other parts of the content management process accessible right at your mobile device.
Apart from publishing and editing, the app also let's you access quick metrics on content and page performance, reply to comments on your posts, and discover reads from other WordPress publishers. Simply log your account in and you're good to go!
7. Open source software
Since WordPress is open source, the source code is available to anyone, allowing developers to change and improve the platform. Expect new themes developed regularly, carrying different functionalities, as well as plug-ins accommodating different website needs. 
In the event of a rebranding, you can easily swap your old website for a different look and feel. Add a few advanced capabilities or consider customization to support new goals for your business platform. But whatever website you're trying to build, whether it be an ecommerce site, a real estate listing site, a news site, or even a celebrity site, you can be sure that it's possible with WordPress web development.
8. Social media sharing capabilities
WordPress web development makes it easier to include social media widgets and plug-ins, which ultimately increase the engagement of your online content. Here are some of the social media plug-ins that you may find useful in your website:
Easy Social Share Buttons. Play around with social buttons with this WordPress plug-in. Design the icons, choose where to display them, and turn the social counters on and off. Take advantage of the control you have over social buttons and strategize to increase engagement. 
Social Warfare. Create customizable sharing buttons with this WordPress plug-in. You may also include in-post quotes to make sharing more convenient for users. 
Social Stream. Give website visitors a sneak peak of what's happening in your social media pages with this WordPress plugin. With beautiful designs and layouts, you can easily direct the attention of visitors to this social media stream and compel them to check your business out on different online platforms.
As you start web development on WordPress, explore different social media plug-ins that will push visitors to share your content.
9. Secure platform
It's no secret that website hacks have been pretty common in the last few years, with even the big companies taking the hit. Thus, cybersecurity is a top priority for businesses. The good news is that WordPress websites are secure. Its core, the foundational files, is safe as long as it's updated to the latest version. WordPress has a competent team that monitors software vulnerabilities and deploys security updates. 
Even then, you should be able to take these measures below to heighten further your protection against cyber threats. Include these in your WordPress web development process:
Use strong log-in passwords. Limit the login attempts with two-factor authentication.
Make sure that your web hosting provider follows the best security practices. Ask them about their network monitoring and restricted access measures. At the very least, they should use Secure Sockets Layer (SSL) encryption and Web Application Firewalls (WAF).
Install a WordPress security plugin that scans the site for malware.
If you're getting WordPress web development services from an agency, they should be able to give you recommendations on secure hosting solutions.
Key takeaways
It's no surprise that WordPress web development is the most popular way of building an online platform for businesses. In a nutshell, it helps in these vital aspects:
Online branding. With so many WordPress themes available, you will surely find designs that complement your brand image. You'll be able to present your business online whether in a professional, quirky, masculine, luxurious, or adventurous way, however you want to project it. With brand consistency online and offline, you build trust among your audience and create recognition.
Digital marketing. As mentioned above, the features of the WordPress CMS make it easier to comply with SEO best practices. The actual themes available on the web are built to be mobile-friendly, a vital ranking factor. Moreover, the abundance of SEO plugins you can install can help you further improve your efforts to boost your website's Google ranking. Aside from improving your SEO, WordPress web development can support your social media marketing through the social sharing capabilities of these websites. 
Competitive advantage. The ease of managing content and the security of the platform offer WordPress websites a step ahead in the competition. The innovation on designs is expected, as developers all over the world tweak the open source software, skilled developers, designers, and cybersecurity experts support the WordPress open source project. This also contributes to a better competitive edge.
Do you have any favorite or not-so-favorite WordPress features you would recommend our readers? Drop them in the comments section! We'd love to hear your thoughts about it.
If you're looking to get started on your WordPress web development project, then we'd love to collaborate! Together, let's create the website you're envisioning for your business. You may reach us on our social media accounts, Facebook, X, and LinkedIn.
Subscribe Now
Choose topics you want to get regular updates on: