Digital got you dazed?
Type it below, and we'll show you what we've written about it!
Social Media Management & Marketing
15 Facebook Post Ideas That Will Boost Your Engagement Rate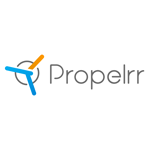 Anna Dominik Banzon

26 Apr 2022

9

min

read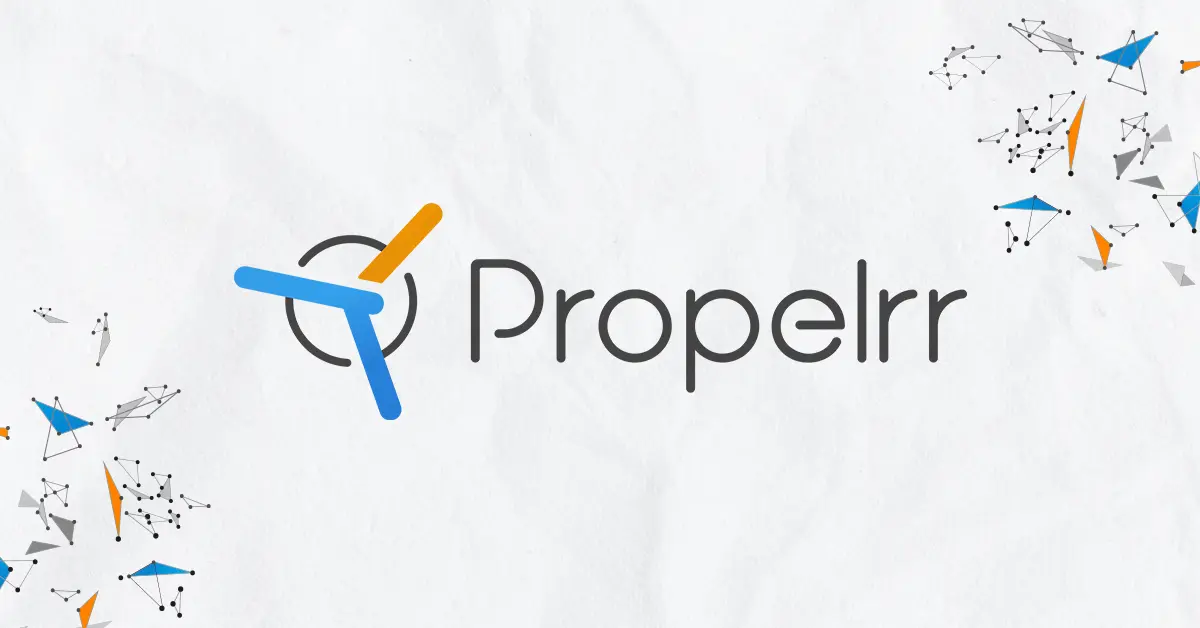 Engagement is an important business goal you should focus on, especially with the massive audience reach of social media platforms like Facebook. But getting your audience to 'like', much more comment on, your posts is not as easy as you might think.
If you want to up your social media game and increase your Facebook engagement rate, then you've come to the right place.
As a social media management agency, we've tried and tested various forms of content and ideas to know what truly clicks with audiences on Facebook. To get a peek at our expertise, first, you have to know the basics:
What is Facebook Engagement?
Facebook engagement is an action your audience or a user makes on your page or one of your posts. The most common 'engagements' include likes, comments, and shares, but it can also include checking in to your business's location, tagging you in a post, watching videos, or reacting to your My Day or Story posts.
Why is Facebook Engagement important?
1. It helps extend the organic reach of your posts.
First, engagement helps boost your posts' newsfeed placement based on the Facebook algorithm.
This is important because if your post is the first thing they see on the newsfeed then you're getting a lot of eyes seeing your brand or business. This is just visibility, though. What more can happen if your post was eye-catching AND engaging?
This leads us to talk about the next importance…
2. It piques your audience's interest.
Posts that create an impact on your audience and spark involvement with your brand are the key points of your social media marketing.
You want your audience and even onlookers who are just on their Newsfeed to stop scrolling and take a good look at what you have to say. Maybe they totally relate to your post? Maybe that's what they really needed to see or read at that given moment – you never know.
That's why you need posts that attract and encourage engagement so that other people who feel the same can confidently join the discussion. Plus, we can't help but snoop a little on posts that a lot of people are talking about. (Guilty as charged!)
3. It lets you interact and know your audience better.
More than the increased visibility and the virality of having a good and engaging post, the big win on these types of posts is interacting with your audience.
Through these 'engagements', you get to know what posts they like or get them to choose the 'Angry' reaction over everything else. If you have polls or posts that require them to comment or share, you can also get a good view of their thoughts. This can be a good addition when creating content or when creating products or promos for them.
To sum it up, Facebook engagements are important for your page performance and heightens your knowledge and understanding of your audience.
But then, how do you create engaging posts on Facebook? Don't sweat it. Here's a quick list of posts and ideas you can use to boost engagement and power through the next few months.
Effective Facebook Engagement Post Ideas For Your Business
Ready to get started?
1. Know the perfect time to post for your page.
This is Facebook Marketing 101 – know your audience's peak time.
Sometimes your posts are already engaging, but it's just not the right day or time to post them. Through Facebook Insights you can easily check your social media metrics to know when your audience is most active so that you can schedule your posts accordingly and get promising results.
But if you're new to the whole Facebook game, you can try out different posting times or days as recommended by other social media blogs or marketing experts, and test them out on your own. This way, you can discover which time best works for your brand.
You can do this by posting on different times and dates first and see what garners the most reach or engagements. You can even mix and match dates and times to see what works best. Remember, there's no universal 'best time to post' on Facebook so keep experimenting and note the best results for yourself!
2. Bank on user-generated content
User-generated content or UGC is content created by someone who's not an official representative of your business. It can be posted from your customers or audience who wanted to share their experience with your brand or product through a photo, review, or even a video.
Make the most out of these posts as they come straight from your customers themselves. It's free and genuine content from people who have tried your product or service and loved it so much that they just had to share it with their friends.
What better way to be engaging than featuring your audience themselves! Plus, sharing authentic content and experiences from the customers are plus points in proving the credibility of your product or service.
3. Highlight brand advocates
Other than featuring your audience's posts, featuring their comments or stories is also one way to get them involved and boost engagement.
Just take a look at how much engagement is going on under this 'Suki of the Week' post for Palawan Pawnshop, a leading pawning and money remittance brand in the Philippines. Every week they feature their 'Top Fans' by sharing their comments on how their service has helped them or made their life better in one way or another.
These types of posts boost engagement by showing the brand's sincerity in knowing their audience's experience, as well as giving them the much-deserved appreciation for their continuous support.
4. Always, always, engage back
If you want engagement, then you have to reply.
Engaging your audience can be reacting to their comments, replying to their posts, and even having a casual exchange with them. These simple engagements make your audience feel heard about their concerns.
The people who comment on your posts are actual, living, human beings. Having a quick exchange can really help build a good relationship between you and your audience. Plus, if you're active and always engaging, then they'll be more willing to comment on your Facebook posts in the future.
5. Share industry news and relevant bogs
One Facebook post that is always a good source of engagement is relevant industry news and blogs.
I'm not saying this because it's a great way to boost your social and content marketing efforts (*wink), but blog posts are also good points for discussion with your audience. You can share your own blog posts that you think are helpful to your audience or share one from a different publication or source.
Whether it's a thought-provoking editorial or a 'how-to', always note that it must be for your audience's information and benefit. Also, it's best to throw in some questions in the caption to get the gears in their minds working – encouraging them to share their thoughts.
6. Trend jack on any timely news and events
A great way to increase Facebook engagement is to adapt and create posts about trending or popular topics circulating around the internet. Not only can this increase your chances of appearing in the Newsfeed, but people will be more likely to comment on and share your posts as well.
One local brand that does this well is Angkas, a popular transport and courier company in the Philippines. They're quick on their feet to trend jack news and create their own witty spins on them.
There's a whole stream of news and trends popping up on the internet these days. Keep your ear to the ground and eyes peeled for events and trends that might grab the attention of your audience.
7. Stay in season with your posts
Take advantage of the different seasons, holidays, and celebrations happening each month and integrate them into your social media strategy.
This is essential if you have products or even seasonal promos. For example, you have a summer collection that's perfect to use for hotter or sunnier days. Or you have vegan, vegetarian or meatless products that are good for promoting during Lent.
A good example is this rodenticide sharing informative content on the risks of untreated leptospirosis during the rainy or flooding season in the Philippines.
No matter what season or event, always make sure to check your calendar and see what product or promo you can highlight on your social media page to get that boost in engagement!
8. Push out relatable best jokes or memes
Admit it or not, Facebook is a popular platform for jokes, memes, and other humorous content.
Similar to trend jacking, memes are a great way to boost Facebook engagement by posting content that appeals to your audience's humor.
However, humor doesn't fit all brands, especially B2B. But what you can do is create funny or lighthearted content to inject some fun into your brand and on your page.
9. Create or share short quizzes
This tip was actually inspired by Buzzfeed Quiz. The popular media and content company really popularized the whole phenomenon by making a quiz from anything or topic.
You can re-create this on your own with tools like Quiz-Maker, Qzzr, or even GetFeedback. You can also use trusty tools like Hubspot, Typeform, and SurveyMonkey to get started.
Although these quizzes are housed in a different domain or website, what brings in engagement on Facebook is the results. After taking the quiz, encourage them to share their results in the comments section or, better yet, on their own profile and tag your page!
10. Ask open-Ended questions
Related to the post above, posing open-ended questions can also be a good way to start a dialogue.
Your questions can be as simple as asking them their favorite purchases in the store, their most memorable memory with a place/product, to something thought-provoking like their stand on leadership or sustainability.
Asking the right questions to the right audience can bring you a significant amount of engagement that can organically boost your post and spark a conversation between you and your audience.
11. Play a game of 'Caption this'
The game is simple, but will really reap comments and engagements from your audience!
Just pick a photo, preferably something funny, relatable, or epic, and post it with 'Caption this.' With just a simple phrase, go and wait for your fans and followers to see it and a wave of potential captions will come flooding in your comments section.
Take the example below as good inspiration:
12. Host fan challenges and giveaways
If you want a surefire way to grab your users' attention and increase engagement, then host a contest or giveaway that your audience would be interested in. You can give away free products, gift packages, offer a big discount, or even a free trial.
Take note that your offer should be relevant and niche to your target audience, and business or product.
Here's a great example of a relevant Facebook giveaway. In celebration of the brand's one-year anniversary, they wanted to give back to their customers and supporters by hosting a giveaway. As they are a clothing brand, the prize to be won was their best-selling product.
13. Go on Facebook Live
One new feature you should try and experiment with on the platform is Facebook Live. This feature makes it easy to stream live videos to your audience, anytime you like, to crank up that engagement.
No need to worry about flashy productions or special effects. Your audience will appreciate candid and unfiltered content that shows your brand's "human" side.
You can host a Facebook Live that gives them a behind-the-scenes look at the production of their favorite products, a glimpse of everyday operations, or just a casual sit-down that asks them how they are.
Live video is great for company outings or major events and trade shows they aren't able to attend. Once your live broadcast is finished, it's saved so others can view, share, and enjoy it at any time.
One example of an interesting live video is from Sanicare, which hosted a live Yoga session for their followers.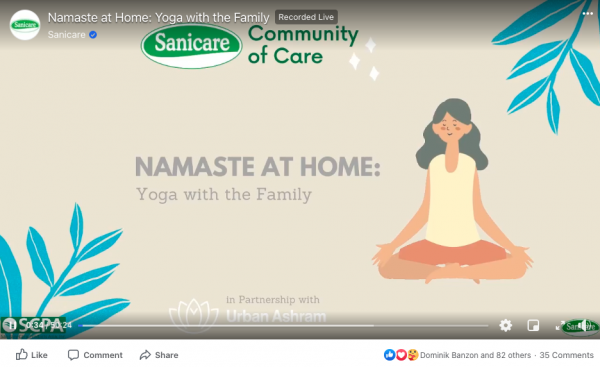 Screenshot is taken from Sanicare's Facebook Page. Yes, you can definitely watch back to it and try the yoga poses yourself!
They may not be a fitness brand, but their audience's main concern at that moment was to relax or unwind from the hectic work-from-home setup. To help their audience out, they partnered with a local yoga studio to host the helpful live session.
14. Talk about your charities and causes
Collaborating with a non-profit? Post about it!
Share how your business gives back to the community. Talk about why you care about the cause, and what it means to you and your company!
Posts with strong emotional appeal are usually well received by Facebook users and therefore get good engagement. Who knows, these charities and causes may even get you brownie points from these advocates.
15. Post awards or nominations
There's no shame in flexing awards you've won on Facebook — like we did!
An award or even a nomination is a great way to boost your brand's reputation. It emphasizes your work and highlights your skills and capabilities!
Your followers, may they be current customers or even future ones, will see how good you really are and that they can definitely trust you.
So don't be shy, this is something definitely worth posting, and you're likely to see some engagement from it!
Key Takeaways:
There you have it, our team's list of effective engagement posts for Facebook. To cap this off, here are a few takeaways we want you to remember:
Facebook engagements are important for your page performance and heighten your knowledge and understanding of your audience.
Know the perfect time and day to post. We don't want all the thought and effort to be put to waste with irrelevant posting times!
Don't be afraid to experiment with your Facebook content. There are new features to explore and take advantage of, so go on and jump right into it!
Got your own best practices you'd like to share? Drop us a line over at Facebook, X, or LinkedIn. We'd love to hear them!
Subscribe Now
Choose topics you want to get regular updates on: