Digital got you dazed?
Type it below, and we'll show you what we've written about it!
Social Media Management & Marketing
4+ Examples of Social Media Landing Pages to Boost Conversions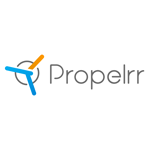 Propelrr

23 Jun 2021

8

min

read
In social media management, landing pages are critical for your campaigns to convert. This is because before social commerce, sales don't happen on social media platforms; they happen on your websites.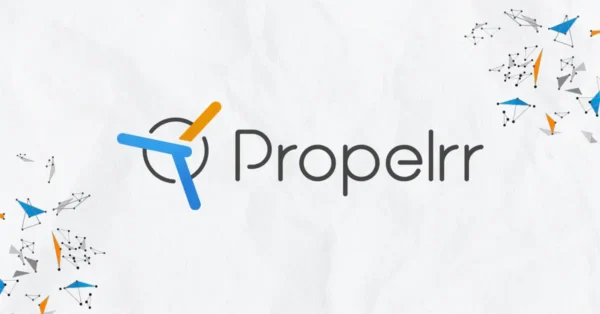 And while social commerce has made it tremendously convenient for consumers to transact with your brand, landing pages provide a different, especially if you're in a practice of conversion rate optimiation.
What is a social media landing page?
A social media marketing landing page is a specific destination that you want your potential customers to visit after being on your brand's social media. In the case of specific online marketing campaigns, your social media landing pages are the pages that you want users to land on as a direct result of your campaign.
These end goal sites are key ingredients for your marketing mix because they really help boost conversions for your brand. These pages tend to have simple, straightforward, and specific calls to action (CTAs), and they also gain plenty of traction because of where they're located – on your brand's social media.
With a specific destination and an optimized landing page, you can guide your customers toward a clear goal that gains better conversions for your brand overall. With this guide, you'll learn about the elements of excellent social media landing pages that convert, and gain insider access to effective social media marketing landing page examples.
Equip your business with the best tools and techniques to boost all your conversions online with this ultimate social media landing pages guide.
Elements of social media landing pages that convert
The following online marketing elements are absolutely essential to all your conversion goals. Most, if not all, of the following elements are usually found in online brands with effective messaging, memorable branding, and countless conversions, both on their mobile platforms and on the web.
Check out this landing page checklist of essential elements that help boost your messaging, branding, and conversions on all your social media links.
1. Straightforward links with no detours
When it comes to bio links that convert, ensure that your link leads directly to where you want your customers to be. Your users are on your Facebook or Instagram for a reason, so help them get what they want through straightforward links with no detours. That way, you can get the successful conversion you want as well.
Put yourself in your customers' shoes: would you like it if you clicked on a link on Facebook or Instagram, only to be led to a completely unrelated web page? That kind of misdirection can be super frustrating for users, and it can even be enough to turn off potential customers.
Make sure to use straightforward links that clearly lead a customer to their desired destination. This will help you and your customer achieve the overall end goal of a successful conversion.
2. Page immediately shows pertinent product information
Let's say that you captured a user's attention with a straightforward link on your Facebook, Instagram or Twitter accounts. How do you then encourage the user to move on from that platform onto the next part of your marketing funnel?
You can do this by ensuring that your website immediately shows product or service information that is pertinent to your customer. By providing them with the right content at the right time, they'll have the information they need to proceed with their decision-making process.
Every great landing page example will include straightforward links and informative content. But these two elements are just foundations for the page you'll be building for better conversions. Guide your potential customers down the marketing funnel with these next elements that incorporate branding, messaging, and effective CTAs.
3. Design is focused, consistent, trustworthy, and smooth
If you want conversion-focused websites, then you need to use conversion-centered design principles. This web design niche highlights the importance of using design that improves website engagement and brand interactions, all at the same time. It balances both usability and conversion rate optimization to develop amazing and conversion-driven web assets.
A lot goes into conversion-centered design. It often requires multidisciplinary expertise in digital marketing to execute it successfully for all your web page needs. But there are also a lot of reliable values that you can easily adopt for your links on your social platforms.
Generally, the content of your design should be focused, concise, and specific. Like your link, it should straightforwardly lead your potential customer down the marketing funnel. Simultaneously, your branding should be consistent throughout your web page. It should contain social proof, like reviews or certifications, that ensure your customer's security.
Lastly, your overall website design should be user-friendly. The smoother the user experience is, the more likely users will stick around to complete a conversion. So always make sure to invest in design expertise that masterfully balances your user experience and your brand's needs.
4. Copy and CTA are clear and compelling
Equally significant to your web page design are your copy and CTA. How would you communicate your design messaging without compelling text, after all? If you're looking to boost and increase your conversion rates, ensure that your web assets contain social media copywriting that clearly communicates your company's branding and messaging.
Make sure to include specific and actionable CTAs on your web page as well. These calls to specific actions are proven to significantly boost conversions because they promptly persuade the customer to "sign up," "message for inquiries," "get a discount," and more.
Just make sure to keep your copies and CTAs focused and consistent – just like your design. These elements should work together to grab a user's attention without making them feel like they're wasting time or energy on your link destination.
5. Everything is mobile-friendly
Last, but certainly not least: make sure that your page is mobile-friendly. With all your online platforms being optimized for mobile devices, it only makes sense that your social media landing page should be optimized for mobile too.
A lot can go into your mobile optimization checklist. You could focus on improving your page speed for your social media links. You could simplify navigation for easier website browsing. You could even set up dynamic serving and utilize responsive design to ensure the smoothest online experiences for your users.
Whichever mobile optimization approach you choose, the bottom line is that you should make sure your social media marketing landing page is as mobile-friendly as possible. By doing this, you'll undoubtedly ensure conversion success for your online brand.
So keep this element in mind – along with the other elements too – as you continue to learn how to use landing pages on social media for better conversion success.
Effective social media marketing landing page examples
The following online business examples are listed here to make a compelling case towards the benefits of social media marketing landing pages for your brand.
Looking for a case or example that you can use as a baseline for your own budding online campaigns? Study these effective examples to see the perks of  conversion-driven  web links.
1. The curated landing page: Loop.
Let's start off with a local example: Loop. This sustainable store aims to be a platform for eco-friendly goods around the metro, with dozens of accessible options for sustainable living. From plant-based packaging to vegan-friendly meals, Loop. has a plethora of options for every eco-curious customer.
Because of the number of products, brands, and services they host, Loop. uses a curated Linktree link to list all of the potential customers' options in one go. By clicking the link on the Loop. Instagram page, you'll be led to a neatly curated site with all the information you'll need from this brand.
In this simple yet effective example, the company uses a curated site that immediately shows pertinent information for every potential customer. It's straightforward, smooth, and user-friendly, even for those users who are browsing Loop. products and services on their phones.
2. The direct website link: Recess
This next example is even simpler to adopt than the previous one. Recess is a brand that sells activewear and empowers potential customers with "life-intervention wear." This brand uses its social media marketing landing page to entice users to visit their site and join in on their healthier lifestyle values.
This brand's conversion goal is simple – to  welcome you into their fold online. They provide users a sense of community by including "our" in their link name, so that users are enticed to click through for more information. There, they receive the information they need to continue down the marketing funnel for this activewear brand.
3. The ecommerce site: Straightforward
Straightforward is another clothing company that champions the value of straightforward clothing. They feature photos, videos, and highlighted stories on their Instagram to show you what they offer. What's interesting about Straightforward is how they maintain their branding with this social media marketing landing page example:
This web link directly leads customers to where they want to go – to the Straightforward ecommerce website. By the link name alone, you know exactly where you'll end up, and you get that straightforward shopping experience with their clear messaging for the brand.
Figure 3B. Ecommerce landing site by Straightforward. Photo courtesy of Straightforward via Shopify
By using Shopify, a third party ecommerce host, the brand is able to maximize their assets for focused, consistent, and trustworthy design. They optimize their landing site for the customers' benefit so that users can complete a conversion all in one go. And all this begins with a link that has straightforward branding and messaging – pun intended.
4. The upfront CTA: SHEIN
Let's cut to the chase – when your company has a clear-cut conversion goal already in mind, sometimes all your business needs to do is utilize a social media landing page that converts users right off the bat.
Such is the case with SHEIN, an international fast fashion ecommerce platform. Through this upfront example, they present the option of using a third party landing page host to collect new leads for their worldwide brand.
When you click on the link in SHEIN's bio, you're led to a clean landing page hosted by Have2Have.It. The site has a clear copy and CTA to help SHEIN achieve its conversion goals. Through this example, SHEIN boosts their conversions and achieves their business goals in a simple, direct, and upfront way.
5. The campaign-specific link: adidas
The last case study is a campaign-specific example by adidas. This international business giant is no stranger to social media landing pages that convert. So what makes this adidas example different from the others is its unique messaging behind their Instagram bio link.
The #ImpossibleIsNothing adidas campaign is just one of the many marketing campaigns that this brand has promoted throughout the years. But here, adidas made sure to reflect the campaign's branding and messaging in their Instagram bio link, to lead customers towards more information on their #ImpossibleIsNothing campaign.
This example shows you how to use landing pages on social media for improved brand awareness. It's a creative way to lead users towards the #ImpossibleIsNothing campaign website, through the use of their accessible digital platforms.
Key takeaways
With the rising need for effective online marketing techniques, it's important that you keep your digital marketing pantry stocked with useful tools and essential ingredients like social media landing pages. By investing in these, you can make great campaign gains with boosted conversions, both on the web and on mobile.
Here are a few final insights that you can bring with you as you go on your conversion rate optimization journey for your digital marketing campaign:
Your social media landing page will depend on your conversion objectives. Know what CTA you want audiences to receive first, and understand how they may respond to your messaging as well, to build the best possible conversion-driven site for your brand.
Take notice of how certain elements on a landing page can lead to a conversion. Whether it's from your competitors or your own campaigns, learn to spot specific aspects of high-performance social media landing pages and the best practices you can adopt or improve upon for your future executions.
Don't be afraid to model your campaigns after other industry examples. There's no harm in continuously learning and improving for your brand, after all. Just make sure you're also getting help from other digital marketing experts to guide you through your online campaign.
Looking for more expert advice on how to improve your branding, messaging, and online conversions? Drop us a line on our Facebook, X or LinkedIn for more cases, studies, and examples by data-driven Propelrr professionals.
For more tips on how to optimize your social media management campaigns and processes, make sure to subscribe to the Propelrr newsletter.
Subscribe Now
Choose topics you want to get regular updates on: