Digital got you dazed?
Type it below, and we'll show you what we've written about it!
A Complete Landing Page Checklist For Better Conversion Rates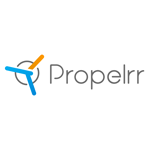 Propelrr

04 May 2021

6

min

read
A way of ensuring growth in conversions for your business is by optimizing your landing pages.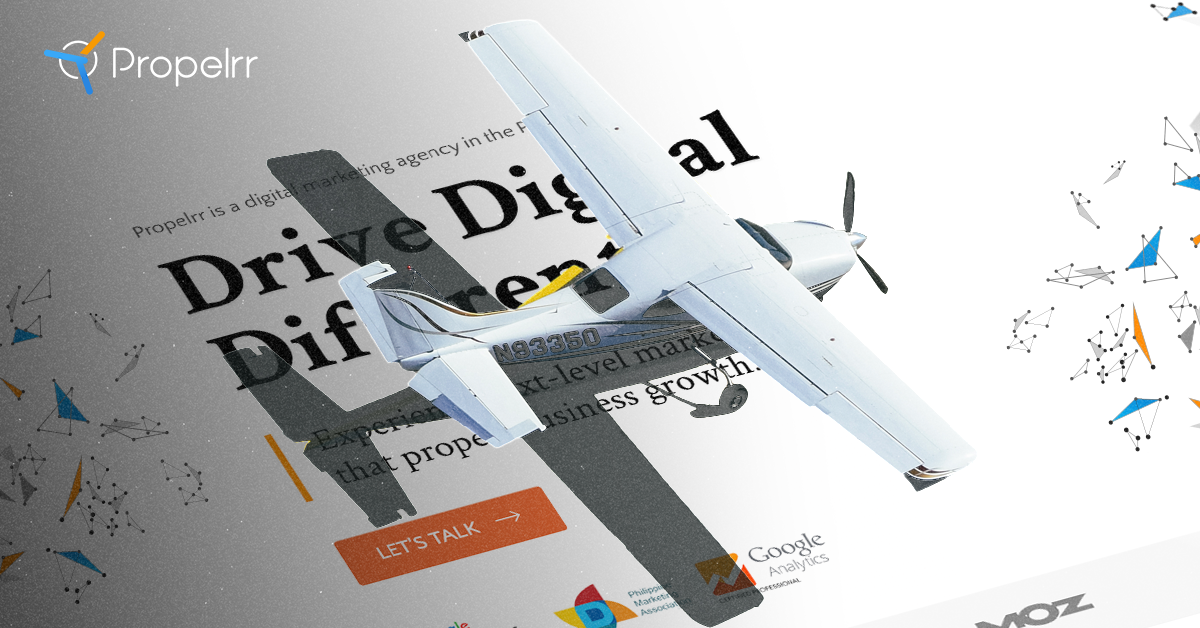 To argue, it's actually one of the places where conversion optimization shouldn't have to be pointed out because it's where your customers expect to complete transactions.
Think about it:You need a comprehensive landing page checklist to increase conversions and ensure your success during these challenging times.
If you're looking for effective, data-driven growth strategies to improve your company's output, then you should explore landing page optimization checklists for your online business. Check out this complete landing page checklist for all your digital marketing needs.
Conversion optimization is a crucial part of your business' growth strategy.
What is a good landing page?
The hallmarks of a good webpage are reflective of the seven-level conversion funnel. In this multi-level conversion funnel, you need to hit certain indicators in order to ensure prime page optimization.
Take a look at these important hallmarks to ensure your success with every guest visit on your webpage:
1. Relevance. To build a landing page, you should consider its relevance to customers. Every element should emotionally resonate with your target audience so that they understand why your business is relevant to their needs.
2. Trust. Your webpage should be trustworthy for customers. Professionalism and credibility are key in gaining trust, so include testimonials, recommendations, and social proof.
3. Orientation. A high-converting landing page should orient users towards a specific conversion action. Keep your wording and design clear so that users aren't distracted away from a conversion.
4. Stimulation. But why should a user complete a conversion right now? This is where stimulation comes in. Your webpage should have a clear value proposition so that customers are convinced of the urgency of their decision.
5. Security. In line with trustworthiness, your webpage should be secure for users too. If users feel secure while using your webpage, then they're more likely to complete a conversion right away.
6. Convenience. At this point, your webpage has built trust, security, and stimulance in your customer. Your web design should be convenient and easy to use so that they can easily complete a conversion on the spot.
7. Confirmation. Success! Your customer completed a conversion. It would be helpful to provide confirmation of the conversion so that they're rewarded for the action and are convinced to undergo the funnel again.
Relevance hooks a customer to your brand. Trust and security convince customers that your products and services are reliable and worth investing time in. With the right orientation and stimulance, your potential customers will be led towards an actionable response.
With convenient user design, your potential customers will remain on track towards a successful conversion. After a successful conversion, keep your customers wanting more from your business with positive feedback and confirmation.
Excellent page optimization is possible when you're equipped with the right hallmarks. But for actionable steps to build a good landing page, check out this conversion-focused landing page optimization checklist. 
A Complete Landing Page Checklist
Every online business is different. You will have different needs, conversions, and goals that may not necessarily be covered in a step-by-step guide. It's important to know and assess your business needs to execute effective optimization
There are countless ways to develop your web design and improve your landing pages. When figuring out how to create a landing page, here are the main things you need to keep on your landing page SEO checklist:
1. The headline must have a clear value proposition.
Your webpage's headline is the first thing a user sees on any webpage.  Make sure your headline has a clear value proposition that convinces users of your brand's relevance to their unique needs.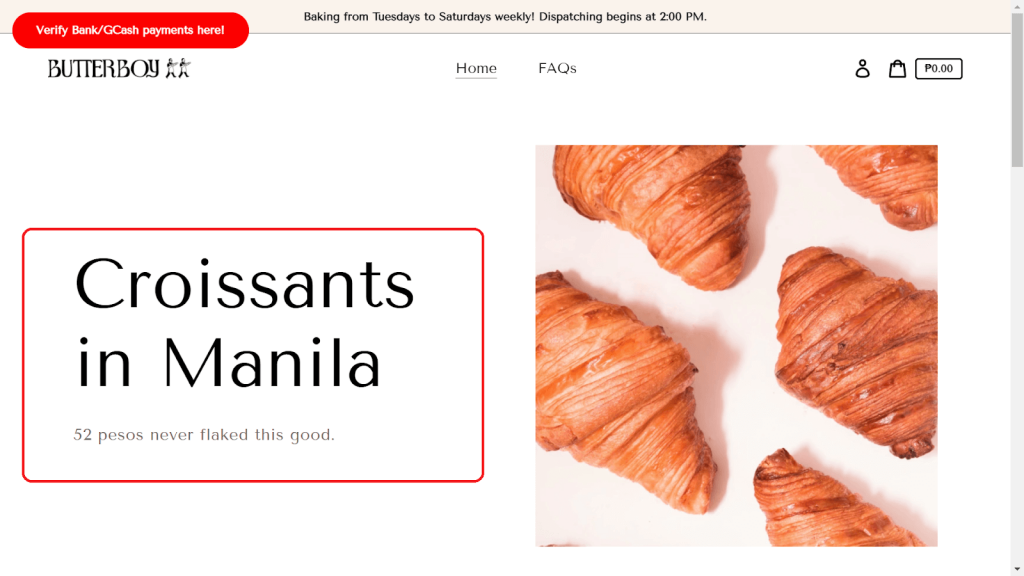 A headline with a clear value proposition immediately informs the user of what your business has to offer, and why they should believe in your work. Make sure to tell a story that answers a problem your user needs solving with a well-crafted headline.
2. Copy and content should build credibility and trust.
Effective copywriting and content don't just tell customers what your brand is all about. Your copy and content should also be credible enough to build trust between you and your customers. This will assure them in their decision to complete a conversion.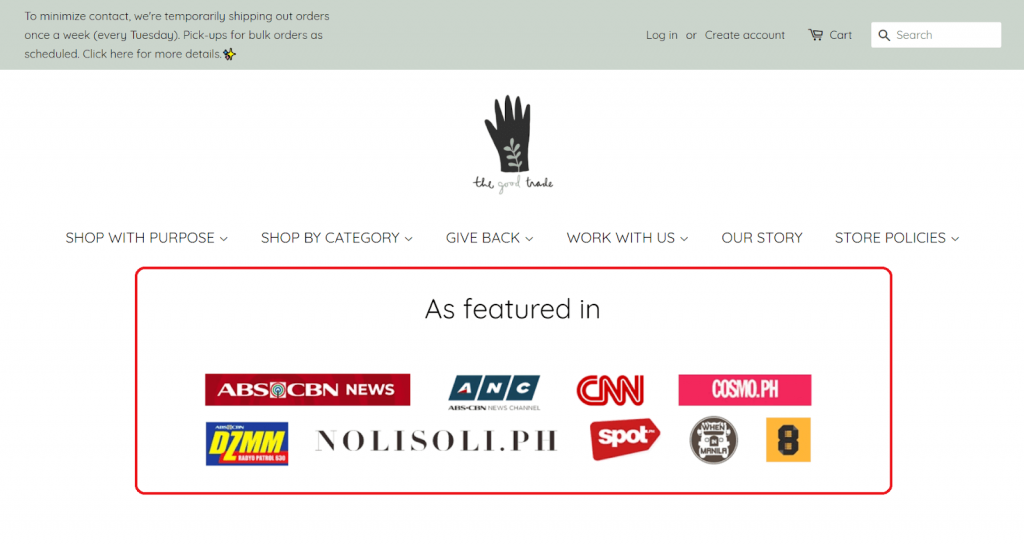 3. Call to action (CTA) should be clear and specific.
Your webpage's messaging should be clear enough that customers know exactly what to do in order to fulfill their needs. Evaluate your product messaging to ensure your web page's CTA is specific, concise, and actionable for all your customers.
Actionable messaging keeps your customers hooked on your webpage and makes them more curious about your business. Ensure higher conversion rates when you have those crystal clear calls to action on your webpages.
4. The overall design must be aligned with the brand.
Your overall design should reflect your brand and its values to prove your credibility and professionalism to your customers. This consistency across the board will inform your customers that your brand is trustworthy and worth investing in, with a completed conversion.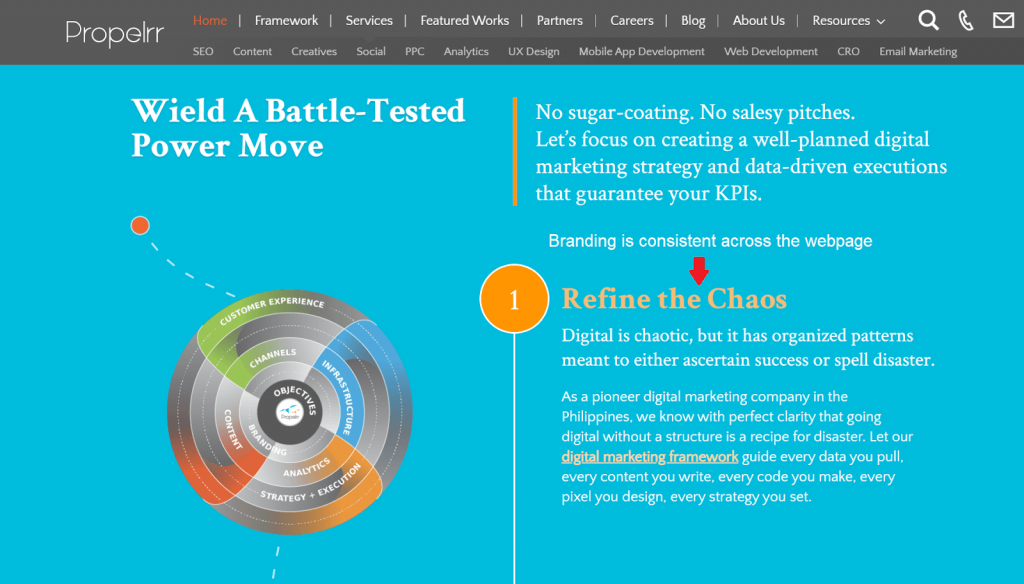 5. The landing page content must guarantee security.
As mentioned before, one hallmark of a good landing page is that it guarantees a sense of security for your users. Therefore, your overall webpage content should also espouse that sense of safety for your customers.
This sense of safety can even include things like data privacy security, excellent customer service guarantees, and an assurance that completing a conversion is an action worth doing. Like this example below: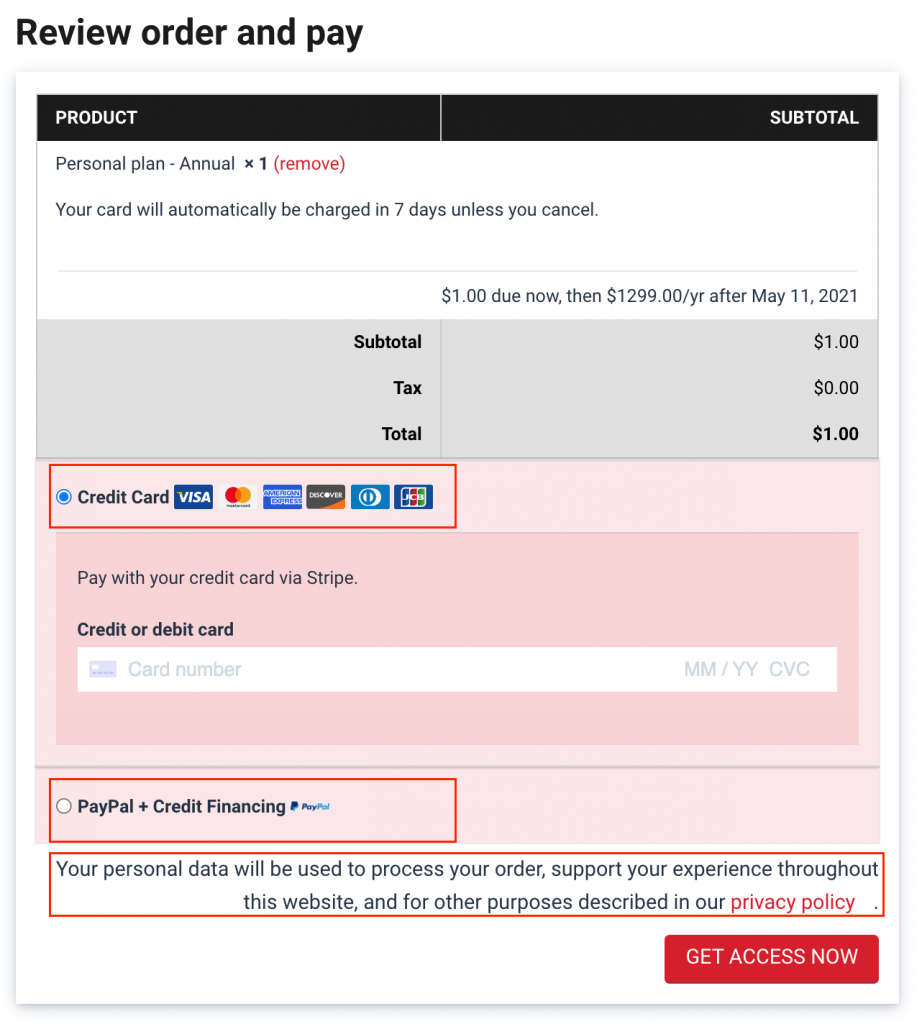 Give your customers the choice of browsing security. Assure them of your excellent customer service. Remind them of your credibility and trustworthiness too. All this helps to reinforce the fact that your business is worth investing time, money, and effort in.
6. The page design should be convenient to use.
When a webpage is messy, laggy, or difficult to use, users get distracted away from their purpose, which is to complete a conversion. Employ heuristics analysis for your user experience (UX) design to clear the customer's path towards a successful conversion.
Make sure your webpage is usable and easy to understand, or else users will get turned off right away. 
7. The page should provide positive feedback.
Let's say your customer completed a conversion. Congratulations! Now, you should provide positive feedback to your customer, possibly in the form of a reward. This reassures them of the safety in their decision and convinces them to come back for another conversion journey.
This comprehensive checklist is just one of the many ways you can analyze and optimize your company's webpage. Always take the time to evaluate your website with checklists like this to grow your conversion rates and ensure your success, even during these difficult COVID-19 times.
Key Takeaways
This comprehensive checklist hopes to serve as your helpful guide to improve your landing pages and ensure your success on digital. But before you go, make sure to go through these essential takeaways : 
The COVID-19 pandemic forced everyone online

, so you should spend the year focusing your efforts on creating high-conversion online

content

for your new digital audience.

An optimized landing page is clear, consistent, and action-oriented.

The copy,

content

, and design should be easy to understand and reflective of your company's brand. Overall, the webpage guides your customers towards a successful conversion.

Your page optimization depends on your brand's needs,

so excellent and data-driven expertise is crucial for the success of your webpage.
Looking for more ways to utilize this landing page optimization checklist? Visit our Facebook, X, or LinkedIn for even more conversion-focused optimization strategies.
Subscribe Now
Choose topics you want to get regular updates on: