Digital got you dazed?
Type it below, and we'll show you what we've written about it!
Social Media Management & Marketing
9 Community Management Best Practices for Better Engagement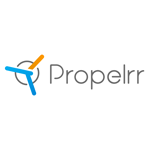 Propelrr

11 Nov 2020

7

min

read
Every social media management agency aims to draw in fans for their brand and bring them to life, in the hopes of producing better business results. This entails that you not only create high-quality, engagement-rich material but that you also manage the communities that are founded on these efforts.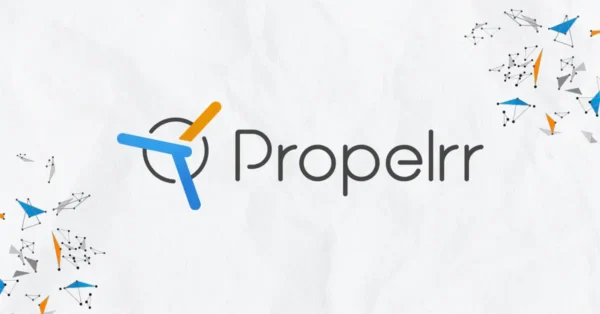 Community management is a phrase sometimes used interchangeably for the management of social media platforms. Although social media management is most definitely a core component of any successful social media strategy, the wider your client base expands, the more it becomes exceedingly critical to maintaining your audience.
What is Community Management on Social Media?
Community Management, at its heart, is about partnerships and how the brand seizes openings in shared online environments to connect with its online community.
It's precisely what it sounds like. It is the process of engaging your social media audience in a timely manner on the platforms they're present at. It involves reacting to and/or replying to comments and questions, liking posts and addressing the needs of your online audience, and even sharing a banter or two with them.
For us, our community management service is all about encouraging partnerships and engaging not only your new fans but your loyal fans, as well. It may seem like a menial thing, but it's actually an important factor in your social media marketing strategy and shouldn't be neglected.
Why do you need to do community management?
Social media community management has become more important now than ever before as it proves to be effective in providing opportunities for businesses to thrive. In detail, some benefits of employing such techniques in your social media strategies are:
1. It helps your business remain relevant in the ever-evolving internet landscape. On social media platforms, contributing your perspective to trending conversations is one way to do this.
2. It establishes the credibility of your business as it shows that you're willing to become a reliable resource for your audiences on the platforms they frequently engage with each other in.
3. It's great for relationship-building with customers and helps you better understand what they're asking for and their existing pressure points.
4. It's a vital research tool as it enables you to actively obtain direct and honest feedback and ideas from your audiences.
How do you build a community management strategy?
Choose the right social media platform for your brand.
Profile your target audience.
Determine the needs and wants of your audience.
Track and measure your performance.
These advantages keep on coming if you play your cards right. To achieve success for your business, you need to have a solid strategy. As a social media marketing management company, here's our 4-point list of steps to building a community management strategy.
1. Choose the right social media platform.
The first thing you'll want to do is decide where to reach your audience. Think back to your target audience and business goals, and ask yourself: Where would they be engaging most about topics that interest them?
Is it a relatively young target audience? Then you might want to try Snapchat or Instagram. If you're aiming for a wide target audience, however, then your best bet is Facebook. For targeting professional individuals, focus your community efforts on LinkedIn.
Make sure to research first and know where your target audience is to maximize reach and engagement.
2. Profile your target audience.
Once you've chosen the right platform, it's time to identify your target audience. By doing so, you will be able to see the sort of content that they engage with on the particular site, what they want and expect from brands they already follow, and with whom they actually connect.
This data would encourage you to start thinking about how your efforts are helping your business and adapt to meet the changing needs of your target audience.
3. Determine the needs and wants of your audience.
You should also ask your customers what they want to see to ensure that you build and push out material that is valuable and relevant to them, in addition to defining your customers, this is usually done by gathering insights through social media listening.
This entails looking at and analyzing the data on what social media content they engage with and asking for their input on it. This will help you cater to their needs better and, subsequently, increase brand loyalty and support.
4. Track and measure your performance.
Tracking and measuring performance is just as important in social media community management as it is in any other aspect of your social media strategy. Check how many reach out to your replies, or how many react to your responses— these might be secondary or small social media metrics but these will help guide and direct your future efforts when it comes to approaching your audience.
Community Management Best Practices
When it comes to social media community management or, generally speaking, social media strategies aren't a one-size-fits-all kind of thing. It's important to be eagle-eyed with data and adaptable so you can adjust your strategies accordingly.
But to help you out, here are a few of the best practices in the business of community management.
1. Post regularly and engage with your followers.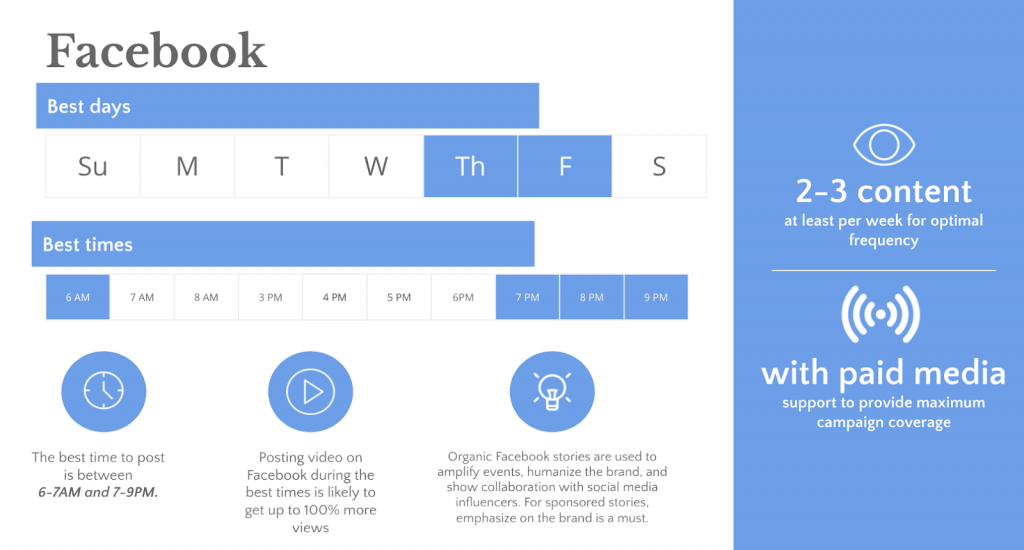 Effective community management needs to be clear and frequent.
Decide how often you are going to post and adhere to this schedule. Social media users are flooded with content daily and if you get lax with posting, your brand awareness might just be swept away by the tide.
2. Maintain a consistent brand voice.
Holding the brand's voice constant across all social media is crucial as it eliminates the potential for misunderstanding and confusing your audiences.
Consistency isn't also just applicable in tone and message in this sense. You need to also apply it to various assets for your brands like graphics and other media.
Review and take to heart your company style guides and be reminded that no matter what you're communicating, you have to be honest and treat each individual uniquely.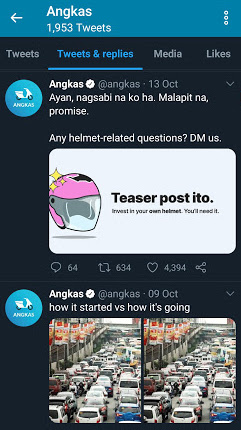 Social media is not a forum, so avoid using canned replies. By having a genuine voice and presence on social media, your brand will have a special, human aspect that feels trustworthy and intimate to clients and members of the community.
3. Learn from your mistakes and take feedback seriously.
More and more brands are failing to grasp their audience's identity, i.e. what they want, despise, or need from them, despite having a team talking to their clients on a regular basis about these things. Don't fall into the same trap.
Qualitative feedback provided by your communities on social media should be considered just as important as the numbers. Use this information just as you would data on how many likes, comments, and shares you're getting to make valuable business decisions.
4. Automate as much as you can with social media tools.
Community management and other social media management tools help sort through conversations, streamline incoming engagements, and facilitate conversation monitoring with each media platform providing several touchpoints throughout the customer journey.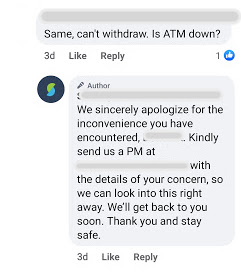 In addition, they include capabilities of project management that are useful in structuring the workflow around group management. The mixture of well-executed social media messages and a tactical approach to group management will yield enduring beneficial effects when influencing, beyond measure, brand engagement, and consumer advocacy.
5. Reward your fans.
Naturally, individuals gravitate to brands. They fall in love with unique goods or locations and become enthusiastic about every new message.
Instead of offering a simple like to their comment, think of ways to thank them for their assistance by triggering surprise and delight. To show your loyal fans that you feel about them as much as they do about you, a free sample, coupons, or a thoughtful GIF would help.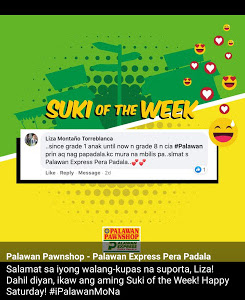 For a local pawnshop brand, they reward their fans and followers by featuring them in a post showing how much they appreciate the customer's feedback or loyalty to the brand.
Key Takeaways
Community management is an industry that is modern, strong, and helps businesses achieve valuable and lasting results, including:
Through community management, you are able to build a welcoming environment for your clients, fans, staff, and supporters to collaborate, provide input, bond, and learn by introducing a community management approach at your organization.
Community-building efforts help to not just simply develop brand awareness but also boost transactions and sales and demonstrate a personal dimension of your brand that builds an emotional connection with your audiences.
It's important to evaluate your community management efforts and develop plans to fit it into your overall business strategy.
What are your best practices for social community management? Share them with us in the comments or send us a message on Facebook, X, or LinkedIn.
Subscribe Now
Choose topics you want to get regular updates on: