Digital got you dazed?
Type it below, and we'll show you what we've written about it!
Pay-per-click Social Media Management & Marketing
6 Social Media Ad Examples for Your Next Creative Campaign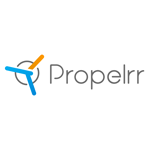 Propelrr

06 Sep 2023

14

min

read
Do you ever feel like social media is a big game of marketing tag?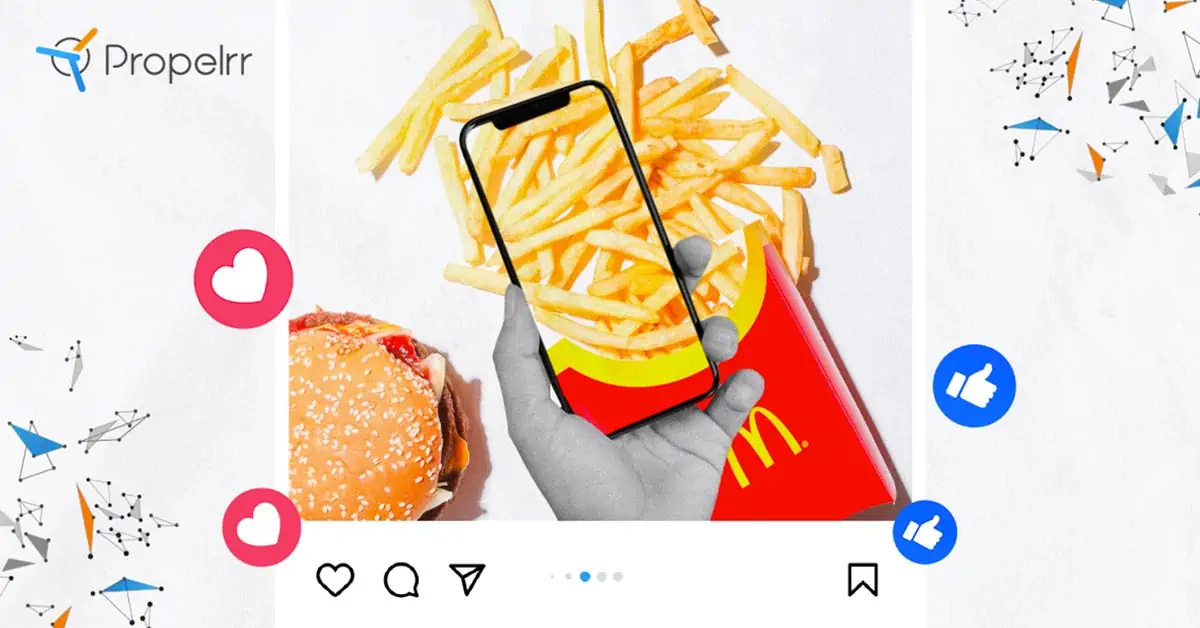 As you mindlessly swipe through your Instagram feed, the sponsored posts and perfectly curated content all blend together into one seamless blur. It's like a never-ending maze of attention-grabbing tricks and ploys designed to manipulate you into buying something you don't need. But let's not kid ourselves – that's the beauty of social media marketing.
Companies can craft an entirely new world for their consumers to explore, complete with hashtags, stories, and memes galore. So whether it's crafting witty quips, running targeted ads, or building an online community from scratch, the impact of social media is simply unbeatable. Social media has caused an uproar amongst marketers everywhere. Take advantage of social media's vast reach and engagement by targeting based on demography, geography and psychographics. Use it to spread brand recognition, bring in leads and up your conversions. So put your finger on the pulse of the digital world and get ready for success.
How has social media impacted some businesses' marketing strategies?
Social media's influence on digital marketing extends far further than merely generating buzz. In fact, social media has become a cornerstone of digital marketing, with businesses relying on these platforms to build brand loyalty, generate leads, and increase sales. Social media allows businesses to gather valuable data on their audience's behavior, preferences, and interests, which can then be used to refine their marketing strategies and make data-driven decisions.
Additionally, trends on social media have become an increasingly important element of search engine optimization or SEO in recent years, with search engines like Google factoring in a brand's social media presence when determining search rankings. This is because social media platforms such as Twitter, Facebook, and Instagram provide a vast amount of data on what topics and keywords are popular at any given time. In today's digital age, ads in social media are no longer just an option for businesses – it's a necessity.
When it comes to the food industry, social media has proven to be a game-changer. As a foodie, you've probably found yourself drooling over pictures of mouth-watering dishes on Instagram or watching recipe videos on Facebook. This is the power of social media when it comes to food – it's all about visual appeal and sensory experience. Social media allows food brands to showcase their products in an engaging and eye-catching way, building anticipation and excitement around their offerings.
Moreover, food brands may also take advantage of the influencer marketing craze on social media by teaming up with food bloggers, chefs, and other online celebrities to reach a larger audience and further establish their reputation. Whether it's for promoting your latest recipe, collaborating with influencers, or fostering a loyal customer base, social media is a must-have tool in any food brand's marketing arsenal.
What does a successful social media ad campaign consist of?
Now that you understand the importance of social media in marketing and how it can be especially relevant for the food industry, let's dive deeper into what makes a successful social media ad. Besides being backed by a good digital marketing company, one of the key factors that contribute to an ad's success is its format. Social media offers a range of ad formats, each with its unique benefits and limitations. Each format, such as sponsored posts, stories, or video ads, has its own strengths that can be leveraged to create a more alluring and impactful ad.
For example, sponsored posts that appear in your newsfeed offer a coherent way to integrate the ad into the user's browsing experience. Video advertisements, for example, have the potential to draw in viewers with their lively and engaging storytelling approaches, a great way for companies to share their stories. By understanding its different formats and how they can be used to your advantage, you can develop ads that not only reach your target audience but also resonate with them on a deeper level. Hence the significance of selecting the appropriate ad style for the efficacy of any social media ad campaign.
Creating a successful social media ad campaign is an art form that requires a variety of factors to work together smoothly. Here are some of the key factors to keep in mind in developing a successful social media ad campaign:
Social media advertisement examples to inspire your next campaign
It's time to take a look at some of the brands' social ads that are getting it right. From local startups to global giants, delve into these brand examples that have created successful social media ad campaigns, poised to inspire you.
How do you select the appropriate ad format for your business?
You need to understand your potential customers deeply in order to figure out which ad format will bring you the most success. So make sure you know who you're targeting, what the goals of your campaign are, and the pros and cons of each ad format available on the platform you're promoting with. Here are a few guidelines to keep in mind:
When you draw on the experience of those who've used advertising social media strategies and guide social media tactics, you can benefit from their wins and learnings. Make sure to keep up with the ever-evolving world of social media – from new ad formats, targeting options and creative elements – to give yourself an edge. Our techniques have been proven to be effective, so if you take the time to apply them to your campaigns, you'll be well on your way to success!
Key takeaways
The world of social media is a rapidly changing landscape, with new features, tools, and trends emerging all the time. Here are three key takeaways on how you can apply these methods:
Take inspiration from the social media advertisement examples. The curated list of over five social media advertisement examples can provide valuable insights and ideas for your next campaign. Analyze the ads to understand their design, messaging, and target audience to see how they effectively communicate their brand message.
Use eye-catching visuals and creative copy. The examples demonstrate the power of visually appealing content and creative copy to grab attention and engage your target audience. Experiment with different types of content to find what connects with your audience.
Don't be afraid to inject humor or clever wordplay. If done well, humor and clever wordplay can be a great way to grab your audience's attention and make your brand more memorable. Don't lose focus on your brand personality though!
Are you looking to take your digital marketing efforts to the next level? We are here to help! Contact us today to schedule a consultation and learn more about how our services can benefit your business. If you have any other questions, send us a message via our Facebook, X, and LinkedIn accounts. Let's chat.
Subscribe to the Propelrr newsletter as well, if you find this article and our other content helpful to your needs.
Subscribe Now
Choose topics you want to get regular updates on: