Digital got you dazed?
Type it below, and we'll show you what we've written about it!
A Glossary of SEO Terms to Learn Digital Marketing Easier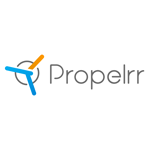 Propelrr

07 Sep 2023

10

min

read
Search engine optimization (SEO) is a practice that's been around for a while.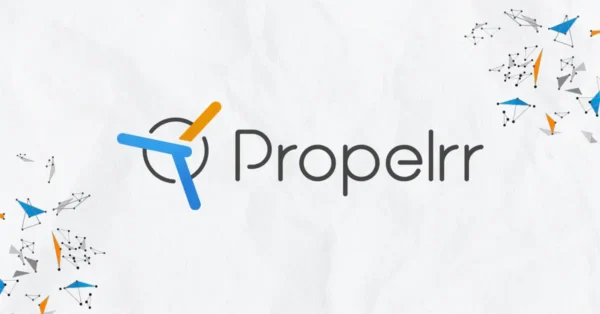 Essentially, it's a bunch of techniques that help make websites and businesses more discoverable by search engines such as Google, Yahoo, or Bing. It's a central tenet in the digital marketing industry, and one that has been molded and developed by industry experts and leaders.
Because SEO is a practice that's been around for around three decades, several key terms have been coined that best explain how marketers do their jobs. If you're a beginner in the digital marketing industry, you've got a lot of ground to cover before you're able to do your job well.
If there's ever really one thing every beginner should have, it's a mentor. Fortunately, you've found one of the best in Propelrr. We're not going to gatekeep an industry we've helped build. Rather, we welcome potential new leaders into the fold. Begin your digital marketing journey with this guide to SEO terminology.
What is SEO terminology?
Much like any practice that's survived the test of time, SEO has had terms that were coined and developed by experts to help everyone better understand what the practice is all about. Think of these terms as part of a dictionary, where they are defined and you are told how they are used in day-to-day digital marketing tasks.
Knowing and understanding these terms helps new digital marketers perform better. They're not simply buzzwords for you to know and define. They serve as guides for you to create content that search engines can identify as "relevant" for your target audience.
Terms like keywords, backlinks, and rankings on search engine results pages (SERPs) are what constitute the backbone of SEO. As such, gaining insight into how these contribute to your website's rankings can help you make more engaging content. Plus, as new technologies come into the picture, new terminologies can and will be coined while existing terms may be redefined.
Regardless of whether you're entirely new to digital marketing, or just need a refresher course on what the terms currently mean, this article is perfect for you.
How do I learn SEO terminology?
Any SEO service worth their salt should be able to teach you the ins and outs of their work. The terms that they use are the easiest way to explain what they're trying to accomplish. While you could go up to any seasoned practitioner and ask them to explain things to you, it would be easier to pull up a guided glossary and learn from there.
However, do give yourself time to get up to scratch with everything as there is a lot of ground to cover. After all, this is a practice that has been around for roughly thirty years, and has been fine-tuned several times over.
Hopefully, these are good places for you to begin your journey. In the next section, you'll be dealing with the new terms you'll be encountering.
SEO terminology every beginner should know
The following words and phrases are arguably considered the foundation of your content marketing career. It's best to familiarize yourself to get a good grasp of how to better approach SEO in general, and to ensure that the marketing goals are met. These may come off quite technical, but ultimately they're all essential to further understand SEO.
Essential SEO terminology
These are the most basic terms in the field, and the ones new marketers will be seeing the most.
Organic traffic. Traffic typically refers to how users are able to find your website. Organic traffic simply means that users themselves searched for your business on search engines, and clicked on your website to find out more.
Search Engine Results Page (SERP). These are where search results are displayed. Ideally, you'd want your web page to appear in the first page of a SERP. These pages receive considerably more clicks (up to 25%) than pages that appear later.
Search engine. Websites dedicated to helping users find what they're searching for on the Internet. Examples include Google, Yahoo, and Bing.
Algorithm. A set of instructions set by a search engine to determine a web page's ranking on a SERP.
Keywords – Words (or phrases) that are most likely to be searched for by a user. These are used as starting points before content is made, and is one of the most central aspects of any piece of online content.
Backlinks. Links from an external website that link back to any of your web pages.
PageRank. A system for determining how relevant a web page is to a search query. The top ranking web page is displayed as the first result, as it is more trustworthy and relevant to the search.
Domain authority. A rating of how likely a website is at ranking atop a SERP. Could be considered as the "strength" of a website in relation to search queries.
Page authority. Similar to domain authority, this rating determines whether a web page from a website appears as one of the first results from a search query.
Title tag. An HTML element that specifies the title of a web page.
Meta description. An HTML attribute that best describes what a web page is about.
Anchor text. The clickable part of a hyperlink that links to another web page, either internally or externally.
Alt text. The text description of an image on a web page. While not visible to users most of the time, it's used by algorithms to test the relevance of a web page.
Canonical Tag. An HTML code that defines the original, or "master", version of a web page.
Click-through Rate (CTR). It is the percentage of how many clicks your link has received (Clicks) vs. how many times a user has seen your link (Impressions).
Bounce rate. An analytics term that indicates the percentage of users who left your website without performing any other action vs. the total number of visitors. It determines whether your content is engaging enough for users to stay longer on your website. The most optimal bounce rate should be between 26%-40%, but should be no more than 70%.
Robots.txt. A file that tells search engines which web pages they can and cannot access on your website.
Sitemap. An XML file that lists all of the web pages you want search engines to index and rank.
Indexing. A process by which search engines gather and store information regarding your website. This information is essential to your SERP rankings.
Keyword research terminology
These terms are specific to keyword research, or the process of determining which keywords are most likely to lead users to your web page. Check this keyword research guide to improve your preparation.
Long-tail keywords. Very specific keywords that generate only a few hits on a given time period. This means that there's less competition for niche searches, and you might want to take advantage of long-tail keywords to get users to your website.
Short-tail keywords. Also known as a "head keyword", these are keywords that can cover a broad range of topics (e.g., "restaurants near me" can include both Western and Eastern cuisine). These keywords will generate more hits on a search engine, so competing with just short-tail keywords alone can be difficult if you don't have a high enough domain authority.
Keyword difficulty. A metric used by SEO services to determine how hard it is to rank a web page based on possible keywords.
Keyword density. How often a keyword is repeated throughout a piece of content, in relation to how many words there are in total.
Keyword stuffing. Repeating keywords in your content to try and manipulate search engine algorithms. This is not recommended, as search engines like Google will penalize websites that use an unnatural amount of keywords. Moreover, readers will quickly lose interest if they feel like your content doesn't provide what they need.
On-page SEO terminology
On-Page SEO are practices relating to how well your content matches search queries by themselves. Here are some important terms in this area:
Content optimization. This is the process of creating content that reaches the largest audience possible. In other words, your content has to be structured in a way that search engines can determine whether it is relevant to your audience. Moreover, your audience also has to appreciate the content itself, leading to conversions down the line.
Heading tags. HTML tags used to distinguish between headings and subheadings. They provide structure to your content, and give search engines a better idea of how relevant your content is to your audience. HTML currently supports up to six headings (H1 to H6).
Image optimization. This is the process of reducing the file size of an image as much as possible without sacrificing its quality. Better optimized images can help reduce a web page's load time greatly.
Internal linking. The process of using hyperlinks to link between other pages in your website.
Outbound linking. Otherwise known as external linking, this is the process of linking to pages not on your website.
Schema markup. Code that helps search engines browse through your content and give it an appropriate rating.
User experience. Also known as UX. This is the user's reception of your website, and can be based on multiple factors: load times, color scheme, and intuitiveness of navigation among them. Make sure your users enjoy their stay on your website.
Off-page SEO terminology
Off-Page SEO refers to the process of ensuring that your website is viewed reputably elsewhere. These greatly impact your reputation with search engines, as reputable websites consider you trustworthy. Here are key terms in this area:
Link building. The process of having other websites link back to your web pages.
Guest posting. The practice of producing content on websites outside of your own.
Social media optimization. The process of improving your content on social media platforms in a way that leads to better clicks to your website.
Brand mentions. These are references to your brand, product, or service, online. Mostly generated by customer reviews, blog posts, or news articles.
Forum posting. The process of generating clicks to your website by posting in online forums. Some popular forums are Yahoo Answers and Google Product Forum. Keep in mind that you should post about your business in the relevant forum, else it'll just fall flat.
Technical SEO terminology
Search engines favor websites that have good technical structure and hierarchy behind them. That's because the better your website runs, the more trustworthy these algorithms believe you to be.
Site speed. This refers to how fast a web page on your website loads as soon as a link is clicked. Around half of users will not hesitate to leave a website if a web page takes more than 6 seconds to load.
Mobile optimization. The process of making your content accessible to mobile devices. Essentially, you should be making your content readable regardless of screen resolution.
SSL Certificate. Stands for Secure Sockets Layer, and is a security protocol that creates an encrypted link between websites and browsers. These are used to secure online transactions and keep user data private and secure.
HTTP vs HTTPS. HTTP (Hypertext Transfer Protocol) is a protocol used for transferring data over a network. Unfortunately, this method is not completely secure. Websites that use SSL certificates to encrypt data use HTTPS (S, as in "secure"), and are much more reliable in the eyes of search engines.
Redirects. The act of changing a web page's URL to a different one. In many cases, users are brought to the new URL if they are brought to the old version. It's also possible that an error message is displayed instead.
404 Errors. An error message that indicates that the server can't find the requested page or resource.
Analytics
Analytics is the process of using data mining to understand significant patterns in customer behavior. In SEO, these are used to determine the profiles of users visiting websites and how to generate more traffic based on user data.
Google Analytics. A free tool offered by Google that helps analyze user interaction with your website.
Key performance indicators (KPIs). These are values used to measure the performance of websites for organic search results. Most notable among these KPIs are conversions,
Traffic sources. These are how your users encounter your website. Users can have different ways of accessing your website from organic traffic, direct traffic, referrals, paid searches, email marketing, social media marketing, etc.
Conversion rate. The percentage of conversions vs. actual visitors. A "conversion" can mean different things, such as a purchase, a sign-up to your newsletter, or a download of your app.
While SEO is great in and of itself, it's not the complete digital marketing experience. Rather, one should aspire to be a "Visibility Strategist", a marketer who makes businesses known throughout different media platforms online. Hopefully these terms are the platform you need to become such a marketer.
Where can I find more information about SEO terminology?
There are many resources available to you to learn more about this new language. Google is always a good place to start your search. Ask it to define what an unknown term means, and it will return a definition. You could also use this guide to understanding SEO to help you out.
Since you will be encountering these terms regularly, your mastery of existing SEO terminologies should get better through enough practice. You shouldn't stop at being able to define what a "bounce rate" or a "conversion rate" is. It's equally important that you're able to use these terms as tools in running your marketing campaign.
Moreover, the digital landscape is always changing with the rise of new technology. For example, artificial intelligence (AI) has made waves across the Internet ever since technologies like ChatGPT and Midjourney were released. It's only a matter of time before search engines adjust their algorithms to accommodate content generated by these programs.
By learning about new technologies and understanding how they impact the digital world, you can gain better insight into generating more engaging content. Being a constant learner and keeping an open mind is key to staying afloat in this industry. While you can always count on existing SEO glossaries to update themselves, having the initiative to learn and adapt can make you a valuable asset to have.
Tips for learning SEO terminology
Of course, the best way to learn SEO is by doing the work. It is, after all, a practice. These tips all have the same idea in mind, and that is to have some form of repetition as you're conducting your learning process. With that in mind, here are three simple tips to mastering these new terminologies:
Start with the basics. You can always go back to this article to help familiarize yourself with how terms are currently defined. You can also trust that this article will be kept up-to-date should there be any monumental changes to how SEO is approached in the future.
Taking down new and unfamiliar terms can also be helpful to your learning process. If you find yourself unsure of what these terms mean, you can also search for their definitions online. You can expose yourself to more industry experts and learn from their best practices.
Remember: even the simplest practices can make a huge difference if they're done consistently.
Use online resources. There are also good SEO training courses on offer online should you feel like simply reading things is not enough. These are good resources to learn from, and you can even find similar courses online. Provided, of course, that they come from credible sources in the field.
It bears stressing that guidance from industry leaders can help your performance greatly. Receiving training not only speeds up your learning experience, but also gives you better insight into how digital marketing is done. You can also use some of their best practices to help you improve yourself.
Practice with real-world examples. You don't have to go all out with making a full-on case study of how well Propelrr's content reaches its audience. You can always make simple notes on how a website is structured, and why that makes for better SERP rankings.
If you're looking at specific pieces of content, you can always check whether there has been some form of keyword stuffing, or how relevant the content is to a search query. You can also check whether linking has been done responsibly with these link-building tools online.
Key takeaways
Well, that's that for the most basic of SEO lessons. If you're still having trouble understanding what these words mean, it's not a problem. Sometimes, all you need is repetition and study to fully master them. That said, here are three takeaways from this article:
Expand your horizons. There's more to SEO than just terminologies. You have to gain perspective of the best practices in order to do better at creating content.
Remain flexible. Understand that SEO is a field that is constantly evolving. If you want to stay in the field, you have to adapt to the latest trends and to new technologies.
Be patient. Don't be too disheartened if your website doesn't rank immediately. SEO practices take time before the effects are felt. Keep working on the best practices, and you'll find long-term success soon enough.
If you have any other questions, send us a message via our Facebook, X, or LinkedIn accounts.
Want to get insider tips on how to diversify your marketing strategies? Subscribe to our newsletter and we'll deliver it straight to your inbox.
Subscribe Now
Choose topics you want to get regular updates on: