Digital got you dazed?
Type it below, and we'll show you what we've written about it!
Branding Social Media Management & Marketing
8 Instagram Branding Practices for Businesses and Creators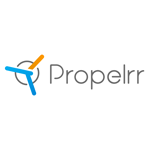 Propelrr

30 Jun 2021

9

min

read
Instagram branding doesn't just benefit you and your business by simply having curated and "aesthetic" feeds. When it comes to social media management for Instagram, branding is instrumental to solidifying your brand image and improving brand recognition.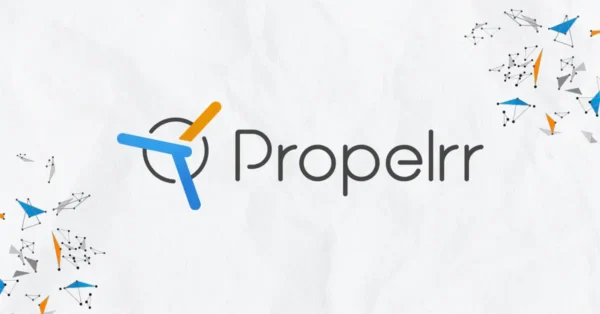 As a platform widely used for sharing visual content, Instagram is a valuable tool in helping your audiences recognize your brand even when they're engaging on other social media platforms. Moreover, Instagram is a great venue to engage with your audiences and help them understand your brand's personality through exchanges in the comments or direct messages.
For brands, engagement on Instagram is a positive sign that your audiences are, on some level, invested in your brand, and may eventually convert into loyal customers. If you're in a pickle with your Instagram branding, then allow us to take you through a deep-dive into its importance, and how to effectively establish your brand on the platform.
In all our years as a digital marketing agency, we know that there are many more benefits to establishing an Instagram presence for your brand, and have been helping our clients do so.
Why is Instagram branding so important?
To better appreciate the importance of branding on Instagram, it's good to take a look at the positioning of the platform as a marketing tool. Today, Instagram has 1 billion monthly active users, a big chunk (88%) of which are not even based in the US. That means that if you're not necessarily focused on that geographic market and eyeing markets more on the Eastern side of the world, then Instagram is the right place for you.
So what? What do those numbers matter to you? Well, because marketing is a game of numbers no matter which lens (digital or traditional marketing) you're looking at it from. With that, let's take a more granular look and see just how many people your brand can potentially reach once you're on the platform based on recent user demographics data from Hootsuite revealed that:
1.2 billion unique visitors that were active on Instagram
500 million daily Instagram Stories viewers
1.16 billion potential audience reach for advertisers
90 million people who tap on Instagram product tags monthly
That's a lot of potential audiences waiting to hear about your business and content if you're in the business of influencer marketing.
How is Instagram effective in branding and marketing?
The main driver for Instagram's effectiveness in branding and marketing lies in how its inherent purpose meets the requirements for sensory marketing. Given that Instagram is a platform designed for self-expression and audiences demand more authentic interactions with brands, the platform readily achieves the goals of sensory marketing.
Gone are the days when brands would just post a photo, have it floating in the digital space without caring how people react to it. Now, you're required to be more involved when posting; encouraging feedback with your audiences and building a meaningful connection with them.
Once you have more engaged audiences, you can even motivate them to share user-generated content for your brand. Indeed, branding has evolved from "monologues…. Now they're becoming multidimensional conversations," as sensory marketing expert Aradha Krishna puts it.
Sensory marketing allows a brand to identify and understand people's emotions, explore and tap into new markets, and to nurture brand loyalty. Instagram is making these possible!
The next thing you'll need to look at is the matter of how you can effectively develop your Instagram branding. With countless other brands on Instagram to promote their products and services, how do you stand out and attract your target audience?
Whether you are an entrepreneur running a mom-or-pop store, a newbie influencer or a digital marketer, these guidelines on Instagram branding best practices are for you.
5 key elements of Instagram branding
Before we jump into Instagram branding tips, you should know about the 5 key elements of Instagram branding and how to use them properly:
Profile Photo. One of the most important things you need to know about branding on instagram is how to maximize the power of your profile photo. Remember that Instagram is all about visual content. Attract your audience's attention with a powerful profile photo.
User Name. Your audience will use your username to find you on Instagram, so use the registered name of your business or your brand name. If you are an influencer or content creator, it is advisable to use your real name to help you promote yourself and develop brand recall among your followers.
Handle. An instagram handle is a unique link to your instagram profile. It sets you apart from other Instagram accounts and allows your audience to find you and interact with you. A handle starts with "@" followed by characters such as letters, underscores and other symbols, or numbers. It is advisable to use your username or your brand name as your Instagram handle.
Bio and relevant links. Your bio is a URL that you can add to your profile section. Most social media platforms give you the option to add a link in your bio to take followers to your website, product page, content or some other important page.
Highlights. Instagram Highlights are essentially where you can choose to feature ephemeral content like Stories on your profile permanently. Generally, Stories disappear after 24 hours from posting but by posting some of them on your Highlights, you get to preserve as long as you want. Brands usually place top news and updates, payment options and shopping guidelines on their Instagram Highlights for their followers' easy reference.
Instagram branding best practices and tips
With the above elements in mind, you can further strengthen your brand's Instagram presence by following these 6 branding best practices for your business' account.
1. Establish your business goals
How to market on instagram? Begin with establishing your business goals. These goals are the milestones you are striving to achieve. Here are some examples of typical business goals that you might want to consider:
Increase brand awareness
Increase interaction with your audience on your Instagram account
Sell products or services
Having customer satisfaction
Expanding your reach to other business brands if you're a content creator or influencer on Instagram
Your branding strategies will begin from and end with your goals. What are you trying to achieve? Set your specific goals as aligned to your bigger business goals, and be SMART about it.
2. Develop a persona that embodies your brand
Developing buyer personas is an essential part of your overall social media strategy and branding.
A persona is a "semi-fictional representation of your ideal customer, their backgrounds, goals, challenges, and so on, based on market research and real data about your existing customers." Your buyer personas will serve as your guide in creating content, choosing the right platforms for content distribution and other aspects of your digital marketing campaigns.
How to create buyer personas? You have to do some research and profile both your target audience and existing customers. For starters, you may create a persona based on the personal data of your audience and customers such as their age bracket, gender, financial capability.
With the buyer personas in mind, you would know the right content to share on your IG account. You might as well want to check out this social media strategy checklist in developing your buyer personas.
3. Validate your brand persona with your target audience
After developing buyer personas, confirm if these are accurate (or near-accurate) with the persona of your target audience.
You may do the validation by getting feedback from your customers about how they see your brand and Instagram content. It would help to answer the following questions:
Is the persona something they resonate with?
Does the persona answer their concerns and issues they care about?
Is the persona someone they can see themselves identifying with?
You can measure positive responses from these by the level of engagement of your audiences on Instagram posts and can best be read through the comments and shares. If you get positive responses, you can rest assured that the buyer personas you used in creating your content are aligned with your actual audience.
Make the most of your interactions with your audience. After getting positive feedback, encourage them to share your content within their network. This can help increase your reach on Instagram, and even on other Facebook-owned sites.
4. Develop your brand key visuals, tone and voice
Instagram is a photo-sharing social platform. The main content types are visual such as images and photos. But how do you stand out from the tons of brands on the platform? You should focus on these three elements when creating content:
Brand key visuals
These refer to the graphic elements used in marketing communications. Brand key visuals must be simple, unique, recognizable, and understandable for your audience. These help you build a strong visual brand identity that introduces your brand to the world.
Voice
Your brand voice is how you want to be known. Brand voice, according to Coschedule, spans the words and language you use, to the personality and image your marketing assets aim to invoke. Through a clear and consistent voice, your brand's message cuts across the noise and allows you to establish a lasting impression on potential customers.For instance, Airbnb uses a fun and positive voice which is aligned with the accommodation services it offers. Since it caters to travelers, mostly for leisure, its brand voice or "personality" reflects emotions associated with relaxation and travels.
Tone
Brand tone refers to the vibe of your brand which complements your brand voice. If voice is your brand's unique perspective, tone is how you choose to communicate. Brand tone may be positive or negative, aggressive, comic, rebellious etc.
5. Maintain consistency in your posts
Consistency is key in branding. You must avoid changing your brand key visuals, tone and voice because this can lead to confusion to the audience.
Take for instance the Instagram account of HBO Boxing. You will notice in most of their content that they partnered with professional boxers. The palettes, format and the "feel" of the posts are consistent with their message: that they are working with the best in the industry.
Aside from staying consistent with your brand visuals, voice and tone, you should also be consistent with the timing of your posts and the quantity of content you publish – how many posts weekly?
6. Explore and experiment with different ways to engage your audience
Instagram interactions include Likes, Shares, and Comments. These are used to measure how catchy and engaging a content is. While interactions do not necessarily result in a follower buying your product, these can help boost brand awareness and eventually lead to a sale.
How do you boost Instagram interactions? Aside from publishing amazing photos and videos, you may also promote catchy hashtags. You can also use humor as long as this is consistent with your branding. Another trick is to encourage user-generated content. By involving your audience, you keep them engaged with your brand.
You can also use different social media marketing tools that can help you to engage with your audience and to monitor the interactions of your audience and your brand on Instagram.
7. Curate your content
Content curation involves finding and collecting content on the web, and presenting these in a structured manner. Curation is all about sharing content by other people instead of creating your own. You can use this strategy to supplement your content marketing initiatives.
Choose content that is relevant to your brand and followers. You may search in RSS feeds, social media posts, news websites and blogs maintained by leaders and influencers in your industry.
8. Study your competition
Studying your competitor is a normal practice, because for sure, your competitor is also studying you. Look into their accounts and observe their own instagram branding strategy. Identify the techniques that you can include in your own branding plans. Use your competition to your benefit.
Here are some examples of some of the best Instagram accounts worth emulating:
National Geographic (@natgeo)You can observe how they present their key visual brand. They use colorful photos that grab and hold attention.
Cristiano Ronaldo (@cristiano)This one example on how you want to highlight yourself as a brand. Athlete Cristiano Ronaldo promotes himself as one of the greatest football players in the world. He shares his achievements and awards, and videos of highlights of the notable games he played.
Propelrr (@propelrrph) 
You can observe Propelrr's voice and tone from its Instagram account and content. The digital marketing agency uses simple language to deliver complex messages. The use of images helps in getting their message across without overwhelming the visitors with technical concepts.
Key takeaways
In the world of digital marketing, social media is a powerful tool to advertise your brand, products and services, and to reach out to your audience. To effectively use the photo-sharing social network Instagram, you should keep in mind the following tips:
Determine your business goals. Doing so will help you not just develop your Instagram branding strategy, but also keep it clear and consistent as you continue posting content on the platform.
Better understand your target audience and existing followers. This will help you develop you a brand persona that is resonant and relatable to your target audience.
Study your competition and emulate their good points. This also goes the same way for brands that are not necessarily in your vertical. As long as there are good practices to be learned, apply them to your brand and try around if it works with your brand.
If you are a small-to-medium sized business owner, Instagram content creator, or an influencer wanting to level up your 'gram game, we'd love to help out! Send the Propelrr team a message via Facebook, X, or LinkedIn and let's discuss.
Subscribe Now
Choose topics you want to get regular updates on: