Digital got you dazed?
Type it below, and we'll show you what we've written about it!
Why Experimenting is Important to the Growth of Your Team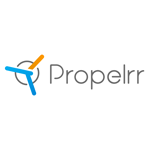 Propelrr

14 Sep 2023

7

min

read
Fostering an A/B testing culture within your company can be tough if your team doesn't know why experimenting is important for your marketing success.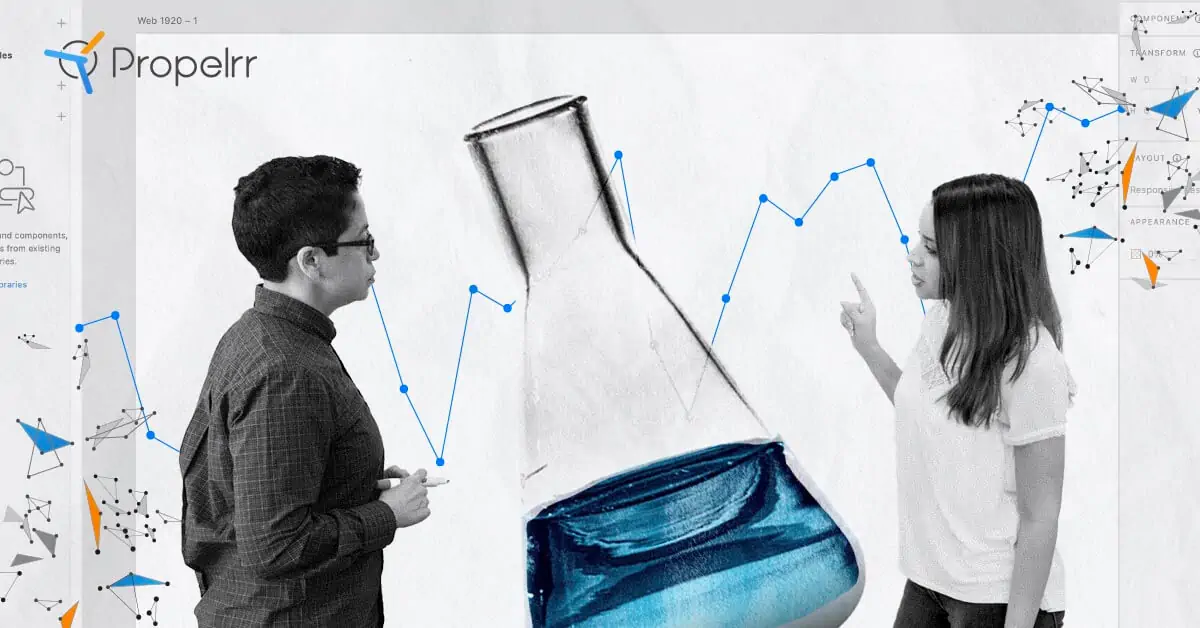 They might not be aware of basic practices in experimentation, like why it's important to repeat an experiment many times, or why it's important to control variables in an experiment. They may not know about the positive impact of A/B testing either, especially on important things like your web development, user experience (UX) design, or even your pay-per-click (PPC) executions.
If your marketing team members have ever doubted the importance of experimental methods, or asked basic questions like why a control group is important in an experiment, then this expert guide by Propelrr is for you.
Discover how you can foster a positive culture of testing and experimentation within your company when you read this comprehensive list of tips, practices, and challenges today.
Building a foundation for A/B testing
To begin building a strong foundation for your team's A/B testing culture, you need to educate your members on what this experimentation type is first.
A/B testing, also known as split testing, is a form of analysis where you compare one variant of a variable in a paid ad, landing page, UX, or other marketing execution, against another variant. By comparing these two variants and pitting them against one another, you can discover a winning version of the variable that you can apply to your marketing campaign.
By applying this winning version of a UX, website, copy, or PPC ad variable to your campaign, you inevitably improve the quality of your brand's marketing overall. But to execute such strong and effective split tests for your brand, your team needs to establish clear goals for the experiment.
Establishing clear goals is key in building a strong foundation for this kind of culture. Do you want better traffic or conversions? What do you hope to achieve from these analyses? By defining your overall objectives and goals for growth, you'll have a clearer direction for the tests you run, thus providing you with end results that actually help to improve your brand's campaigns.
Communicating these definitions and values to your group allows you to build a better foundation for experimentation – which will improve your brand's own attitudes towards the act today. So before getting into more complex topics like why replication is important in an experiment, or why replication is important to consider when designing an experiment, consider the value of teaching the basics to your team first. Then, you can get into tougher topics and allow for growth in your company's culture of experimentation too.
Ready to build a strong foundation for your brand's A/B testing culture? Then it's time for you to get into the meat of this guide right now. Keep on reading to learn best practices and challenges for fostering a culture of experimentation in your company this year.
Best practices for creating an A/B testing culture in a team
Want to teach the importance of experimentation to your company or brand? Then take a look at these eight best practices for fostering a healthy culture of experimentation within your marketing team today.
1. Build the framework
The first practice you should enact is to build a testing framework that is aligned with your marketing objectives and overall business goals.
Before you execute any comparisons, you should have a clear idea of what you want to achieve first. What is the problem you're trying to solve, and why are you tackling that problem first? Once you establish your "why," you can then identify your methods and metrics for success. How will you solve your problem, and what resources or budget do you need to do just that?
By building on this framework for marketing experimentation, you'll be able to align your tests to achieve your clearly defined goals. You'll also be able to set the right metrics and allocate the right resources, in order to successfully guide your analysis towards success today.
2. Educate your marketing team
As emphasized before, another aspect you should practice is to educate your team on split testing and experimentation. This includes communicating a specific framework or methodology, studying statistical significance and confidence levels, and enhancing data literacy within your group.
You don't have to transform your fellow marketers into data scientists, of course. But by understanding these basic concepts, you and your brand will be able to run tests properly – thus allowing you to unleash your hero data for the improvement of your marketing campaigns too.
3. Select effective A/B tools
Another practice you should enact is to select tools to help your team out – based on the needs and financial capabilities of your company. By choosing and integrating tools that best suit your brand's needs, you can optimize your workflow and streamline your executions for faster, more accurate results.
Want to evaluate and select the best possible tools for your brand's needs? Check out this guide for information on the best A/B tools on the market right now.
4. Craft the hypotheses
Once you've established your framework, educated your team, and evaluated your tools for your workflow, you can finally begin to craft the hypotheses you want to test when optimizing your campaigns today.
Make sure to formulate clear and testable hypotheses that are aligned with your overall marketing goals. Be specific in identifying the variables you want to compare or create variants for, too. With this kind of a hypothesis-driven approach, you'll be able to clearly and succinctly move from inquiry to discovery for the benefit of your business.
5. Design compelling experiments
This simply means that you should follow best practices for split testing, in order to run compelling comparisons that can build upon your company's experimental methods as well.
These best practices can include things like using data to set your sample size, segmenting your audiences, and implementing randomization and control measures prior to running any analysis. By enacting these data-driven safeguards, you can ensure that your results are sound and effective enough to apply to your email copy, ad creative, or landing page for optimization.
6. Implement tests and monitor progress
Once you set up all these safeguards for the success of your tests, you can finally implement and run them properly. Part of the process, however, is monitoring the progress of your analyses – so make sure to set up results tracking and analytics for your team too.
Executing A/B analyses accurately entails monitoring tests in real-time. With the help of the tools you chose in the previous tip, you'll be able to track and analyze your findings right away, thus allowing you to optimize your ads, website, or other marketing content on the go.
7. Analyze your results
Another practice you should always enact is to analyze your results based on your goals, metrics, and historical data. This includes interpreting your data and identifying trends or insights that occur from your findings. By making data-driven decisions from your results, you'll be able to optimize your ad content more accurately, leading to successful and consistent growth for your marketing.
8. Iterate and optimize
The last best practice that you should keep in mind is to always iterate and optimize after you receive your results.
The reason why you're running a comparison in the first place is to generate insights that'll improve your marketing strategies, after all. A/B testing, and the attitudes it inspires, is all about a continuous improvement process. It shouldn't just be a one-time event – it should be a culture of experimenting, learning, and iterating for long-term improvement.
By adapting this kind of strategy framework into your marketing, you'll be able to refine your executions and inspire experimental methods within your company. This will make for more curious, strategic, and data-driven individuals, who'll be more equipped to optimize your brand and its campaigns in the long run.
Challenges to creating a culture of A/B testing in your team
While there are tons of best practices you can enact to empower experimental methods within your marketing team, there are also some common challenges you need to overcome if you want to inspire such a culture over time.
General issues include things like resource constraints like budget and time limitations. But there are also other kinds of A/B pitfalls that you need to be aware of in order to address or avoid them properly too. These pitfalls include:
Neglecting qualitative insights. Being data-driven in your experimentation doesn't rule out the value of qualitative insights. In fact, by being data-driven in your analyses, you'll be better at inferring qualitative insights that are both valid and useful for your brand.
Making biased decisions (unknowingly). This is where the value of data-driven safeguards like audience segmentation and randomization comes in. Avoid making unknowingly biased decisions by designing compelling and sound experiments for your team.
Over-reliance on A/B tests. Split testing isn't the end-all-be-all of innovation. This method allows you to optimize for change based on metrics or KPIs – so if you only rely on A/B testing, you may forget to innovate based on customer feedback, or direct user experiences with your business.
Not looking beyond average results. As an expert digital marketer, you can't just take your findings at face value. Always remember to look beyond your raw results, in order to study the implications of both your average and outlier data.
Focusing on short-term signals. A/B comparisons need to run for a long period of time to return significant results. So if you only focus on findings you gather from a short-term experiment, you run the risk of making faulty assumptions from your test's run.
Forgetting to iterate and optimize. Fostering a company culture takes a lot of trial and error. Repetition and replication are required in order to make best practices stick. If you forget to iterate and optimize, you reduce your chances of making this culture stick in real and effective ways.
By being aware of these common pitfalls in A/B analysis, you can avoid them throughout the process and ensure reliable results for your brand. This will then encourage your team towards adapting these processes for a more experimental company culture overall.
Fostering a culture for the long run
Long-term development and change requires a lot of patience – not just for the time it will take to happen, but also for the trials and errors you'll experience along the way. Building a culture that is keen on experimentation will necessitate your resilience, alongside your team's willingness to collaborate and work together too.
A/B analysis is not just for your marketing group. It is for whole brands and companies composed of cross-functional teams that are capable of sharing insights and learnings with one another. Marketers, web developers, data analysts, even product managers are involved in the success of fostering an experimental culture within your brand.
By recognizing everyone's involvement, motivating all teams, and acknowledging wins, you can foster interest in this quest for optimization and innovation. Remember to emphasize the long-term benefits of this effort as well; by highlighting the transformative power of experimentation, you can inspire commitment to the cause and generate positive change in your company for the long run.
Key takeaways
Craft an enduring culture of experimentation within your company. Here are some final takeaways to bring with you as you embark on this long journey towards marketing excellence:
Practice patience. Much like the findings of your split analysis, your company culture cannot change overnight. Practice patience when you impart experimental methods and attitudes; you're in it for the long haul, after all.
Enact data-driven best practices. For these attitudes to sink into your brand, you need to ensure success with your tests. This will come from enacting data-driven practices for surefire success.
Ask for help. Not sure how to inspire your marketing team? Ask for help from expert services in marketing experimentation to kickstart cultural change within your company.
If you have any other questions, send us a message via our Facebook, X, and LinkedIn accounts. Let's chat!
Subscribe to the Propelrr newsletter as well, if you find this article and our other content helpful to your needs.
Subscribe Now
Choose topics you want to get regular updates on: