Digital got you dazed?
Type it below, and we'll show you what we've written about it!
Facebook Ads Tips and Best Practices for Small Businesses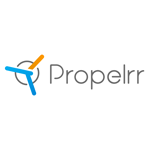 Propelrr

09 Aug 2023

9

min

read
When it comes to picking the perfect pay-per-click (PPC) solutions for your brand's online presence, Facebook Ads are definitely the way to go.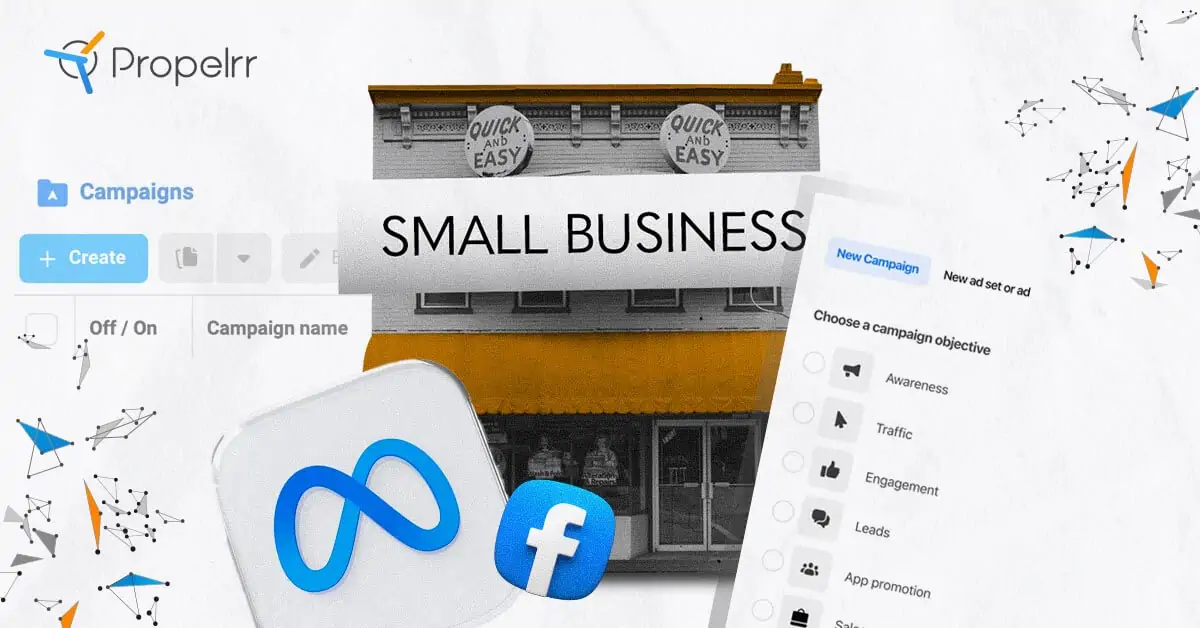 This social media platform's PPC should be the first choice for any small business' paid advertising, because of how classic and prolific the app is in the online landscape nowadays.
From its wide range of campaign options, to its comprehensive ad policy on Meta or Facebook, this social network offers a multitude of opportunities for small business advertising success. With the right tips and ad checklists in hand, you can develop a PPC campaign that'll drive incredible wins for your brand – thus returning major benefits for your company in the long run.
So are you ready to get your hands on this ultimate guide to Facebook Meta Ads for your small business today? Then keep on reading to discover the best tips, tricks, and practices for running a super successful ad campaign on this prolific social media platform right now.
Why ads in Facebook work for local businesses
Want to get into the basics of PPC for this prolific social media platform? You might want a little more information and proof on the effectiveness of this classic social networking site for ads. You might ask yourself: why does advertising on this social networking site work so well for small businesses today? Here are a few of the main reasons why:
These ads are more cost-effective than traditional advertising executions. Facebook Ads cost less than most traditional advertising executions. This means that you pay less money for even more reach and results on the internet today.
They also put your online brand in front of billions of customers. With billions of active internet users online, this social networking site also helps you put your brand in front of an incredibly diverse pool of customers from all over the world – in just a few simple clicks.
They help you reach the right kinds of customers. Not only does this social network help you reach billions, but Facebook Meta also helps you target the right audiences with profiles that perfectly match your ideal buyer persona.
Facebook Ads Manager can help you track performance in real time. With this high-tech management system, you can extract data-driven insights to improve your every advertising need.
Overall, they return powerful results. A 2022 survey found that this social network had the highest ROI across all social media platforms. With Facebook's ads averaging a relatively high 9.21% conversion rate, it's no wonder that marketers consider it to be a powerful tool for promoting your company online.
Given all these great reasons, why would you hesitate to get into this network's PPC today? You can drive digital wins with optimized Facebook Ads and get powerful results in promoting your business on this prolific social media platform.
The basics of Facebook (Meta) Ads
Now that you know the reasoning behind paid promotions on this popular social media platform, it's time to dive deep into the basics of this social network and its PPC solutions for small businesses this year.
What is a Facebook ad?
An ad in Facebook is a post that businesses pay for to promote their products or services to users on this social media network. These paid posts can come in different formats, and can also appear in various places across the diverse Meta Audience Network.
Facebook Ads versus boosted posts
A Facebook ad is a piece of promotional content that is specifically created through the platform's own Meta Ads Manager. It can be uniquely customized for advanced campaign objectives like app installs, shop orders, or website conversions – all of which are only available to this paid post type.
A boosted post, on the other hand, is a piece of promotional content that begins as an existing post on your page. You then apply money to this post in order to promote it to your audience of choice. While boosted posts are still considered as ads because they're paid for by your company, they don't have the same customization options or advanced campaign objectives as regular ads.
Different types of Facebook Ads formats
As mentioned in a previous section, paid ads on this social networking site can come in a wide range of media types and formats. Whether you want to use video, text, or interactive imagery to promote your company, there's definitely an ad format available for your business needs. The different types of formats include things like:
Photo – This first type is the simplest and most basic paid ad format that you can use to promote engaging images, graphics, and written copy for your company.
Video – Unlike photo, this next basic format can come in an incredibly wide range of lengths and styles – from short-form videos on a user's social feed, to long videos that you can watch on a bigger screen.
Carousel – A Carousel is a swipeable set of photos or videos that users can go through to showcase up to ten images or videos in a single advertisement.
Stories – Stories are a quick and ephemeral type of promotional content that show up on Facebook Stories and are optimized for a vertical, full-screen view.
Messenger – With ads on Messenger, a related Meta technology, you can help users initiate direct and interactive conversations with your business on the platform.
Slideshow – Slideshows are a simpler type of video ads, in that they're made of basic animations, sounds and text. They load quicker than videos, however, so they play very well on every connection speed.
Collection – A Collection is another type of fast-loading promotional content that lets users discover, browse, and buy directly from your company. Users can tap on a slide in your Collection to discover more about a product or service provided by your brand.
Playables – This unique type utilizes interactive video to convince users to install a mobile app. Playables let users test-drive an app or preview a game, hence the format's fun name.
Instant Experience – Formerly known as the Canvas format, Instant Experience allows brands to create a full-screen and fast-loading destination for potential customers to explore your products and services on mobile.
This extremely wide range of ad types and formats can be found all over the Meta Audience Network. Learn more about where you can place your promotional content in this next section on this network's unique ad placements.
How Facebook Ads placements work
Placements in Facebook are the places where you can showcase your brand's unique ads. Depending on your marketing strategy's chosen objective, your content can appear across the Meta Audience Network, like on Facebook, Messenger, Instagram, and more.
Placements are determined by your chosen ad format and select campaign settings. Not all placements are available for every ad, but the placements you can choose from across all Meta technologies include:
Feed placements -Marketplace, right column, search, Business Explore, Messenger
Stories placements -Facebook, Messenger
In-stream ad placements – Reels, videos
Oculus mobile app placements – Oculus feed, Oculus search results
All these placements inevitably allow you to reach and target a wide range of audiences on this prolific social media network today.
How Facebook Ads targeting works
This social media network's ads are usually targeted to audiences based on their demographics, location, interests, and other profile information. Once a campaign starts running, the platform's algorithm will help you narrow down users and determine the best audiences to target, in order to reach your strategy's objectives. Examples of Facebook's ad targeting options include:
Detailed Targeting – This is the default selection for any campaign set in the Meta Ads Manager. Detailed Targeting allows you to attract new customers with refined targeting categories like demographics, location, interests, and behaviors.
Custom Audiences – Custom Audiences, on the other hand, helps you find specific existing audiences among users from all Meta technologies. To create a custom audience of users who already know your business, for example, you can use resources like past customer lists, website traffic, or engagement across Meta's many placements.
Lookalike Audiences – This last targeting type allows you to reach new audiences who are likely to be interested in your company, because of how similar they are to your best existing customers. With Lookalike Audiences, you can reach new audiences by targeting interests, demographics, or locations that are similar to your brand's current customers.
Setting up your business' Facebook Ads Manager account
Think you have a newfound interest in the basics of this social network's PPC? Then the next thing you'll definitely want to do is to set up your company's own Ads Manager account on the social media network. To get started on this for your small online business, all you have to do is to follow these simplified steps:
Make sure you have a Facebook Business Page for your brand. When you make a Page, you're automatically given an Ads Manager account to manage on a daily basis.
View your Ads Manager account settings. This will confirm your account information and help you proceed with the rest of the setup process.
Set up a payment method. This is so that you can verify and pay for your PPC content through the platform's approved methods.
Once you have your Facebook Business Page and subsequent Ads Manager account set up, you can then create a whole new PPC strategy for your brand's digital success online.
Creating your first Facebook Ads post campaign
Ready to create your first ever PPC campaign for your small business? Here's a simplified rundown of the essential steps to do just that:
Create a new campaign in Ads Manager. You can do this by clicking the "+Create" button on the main table of your Manager to open a window for this new campaign.
Pick a campaign objective. Choose from the network's new set of simplified campaign objectives: Awareness, Traffic, Engagement, Leads, App promotion, and Sales.
Create an ad set. This is where you set the audience targeting, placement, budget, and schedule for a Facebook ad post within your overall campaign.
Design your ad creative. This is where you design or upload your ad creatives for this specific set. Aside from uploading images or videos, you can also add your copy and headline for this social media network's ad post.
Choose a Call-to-Action (CTA) button. The availability of a CTA button will depend on the campaign objective you picked at the start of this set's creation. However, the most common buttons include CTAs like "Buy now," "Learn more," "Subscribe," and more.
With a fully prepared ad set, you can now launch and run your campaign to promote your small business across the broad Meta Audience Network.
Launching and managing your campaign
How do you successfully manage your campaign execution while it runs across this network today? Here are a few tips to keep in mind before your launch this year:
Monitor your performance metrics. You can do this by checking out your Accounts Overview page, which displays key metrics associated with your latest PPC campaign strategy. Once you access this page, you can get well-parsed insights, data, and recommendations to effectively deliver your ad in its next iteration.
Evaluate and optimize your ad. To do this, you can conduct an A/B test with the Ad Manager's in-app Experiments tool, to help evaluate your ad and optimize it for bid adjustments or other budget concerns.
Scale your overall campaign. Once you've gathered insights from both the Accounts Overview page and the Experiments tool, you can take actionable steps to scale and improve your overall campaign strategy for better results for your company.
Once you launch your execution, you have to constantly manage it to ensure its continued success. This can be tough to do without the right insights – so read on to discover some best industry practices for your PPC campaign management success today.
Best practices for Facebook PPC
Given all these expert insights into this platform's PPC, it's finally time for you to put these new learnings to good use. Make sure to leverage these best Facebook practices as you step into the world of paid promotional content on social media:
Create engaging ad creatives. If you're in need of inspiration, look at the Meta Ad Library for the most popular design templates on their network today. Don't forget to experiment with a mix of ad types to find what is most engaging for your audiences.
Optimize content dimensions. Always ensure that your selected images and videos fit the optimal content dimensions so that your uploaded content isn't distorted in any way.
Understand your target audience. Be as specific as possible in identifying your target audience so that your ad creative can respond to their interests and needs more effectively.
Leverage ad scheduling. With content planning tools like schedulers, you can post your content regularly and on time, boosting it for the social network's algorithm.
Monitor and manage ad spending. Always remember to strategically plan your budget so that you don't spend too much on an ad with minimal returns.
Optimize for mobile. Over 60% of the global internet population use mobile devices to go online. Optimize content for mobile so that the majority of users see your ad at its best.
Keep your copies short. According to the Mobile Marketing Association, users only take two to three seconds to read a desktop ad, and 0.4 seconds to read an ad copy on mobile. So keep your copies short, clear and concise to get your ad's message across.
Utilize vertical video. Vertical video is a way for you to optimize your video content on mobile, since most mobile users hold their phones vertically anyway.
Make your CTA clear.  This social network offers a range of CTA buttons for their ads, so make sure to experiment with these to find the clearest CTA for your campaign objective.
Test everything. You'll only find the perfect mix of creatives, settings, and placements when you test out your content. So make sure to test all your experiments to find the one that functions best for your brand today.
Want to drive digital success for your brand? Now you know: Facebook Ads are the way to go. So get the chance to win big in digital when you leverage these best practices throughout the rest of your small business' PPC journey this year.
Key takeaways
Facebook Ads drive digital wins for your brand, when you know how to use them right. Bring these final three key takeaways with you as you pursue this PPC journey for your small business success:
Start with the classics. As basic a platform as Facebook may seem, its popularity in digital marketing will always make it a classic choice for any small business looking to promote their products and services online.
Work your way up. Be open to learning new concepts and ideas in this social network's ads creation, so that your brand can work its way up to a better online presence in the future.
Leverage established PPC expertise. By connecting with expert digital marketing services today, you ensure the quality of your strategies and guarantee success for your brand's online presence in the long run.
If you have any other questions or clarifications, send us a message via our Facebook, X, and LinkedIn accounts. Let's chat!
Subscribe to the Propelrr newsletter as well, if you find this article and our other content helpful to your needs.
Subscribe Now
Choose topics you want to get regular updates on: