Digital got you dazed?
Type it below, and we'll show you what we've written about it!
Conversion Optimization Web Development
Boosting Ecommerce Conversion Rates With Five Simple Elements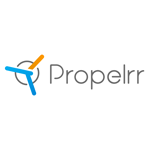 Propelrr Contributor

29 Mar 2023

6

min

read
There isn't a single-most potent formula for conversion rate optimization (CRO). But there are, however, basics to check off that will improve your ecommerce conversion rates.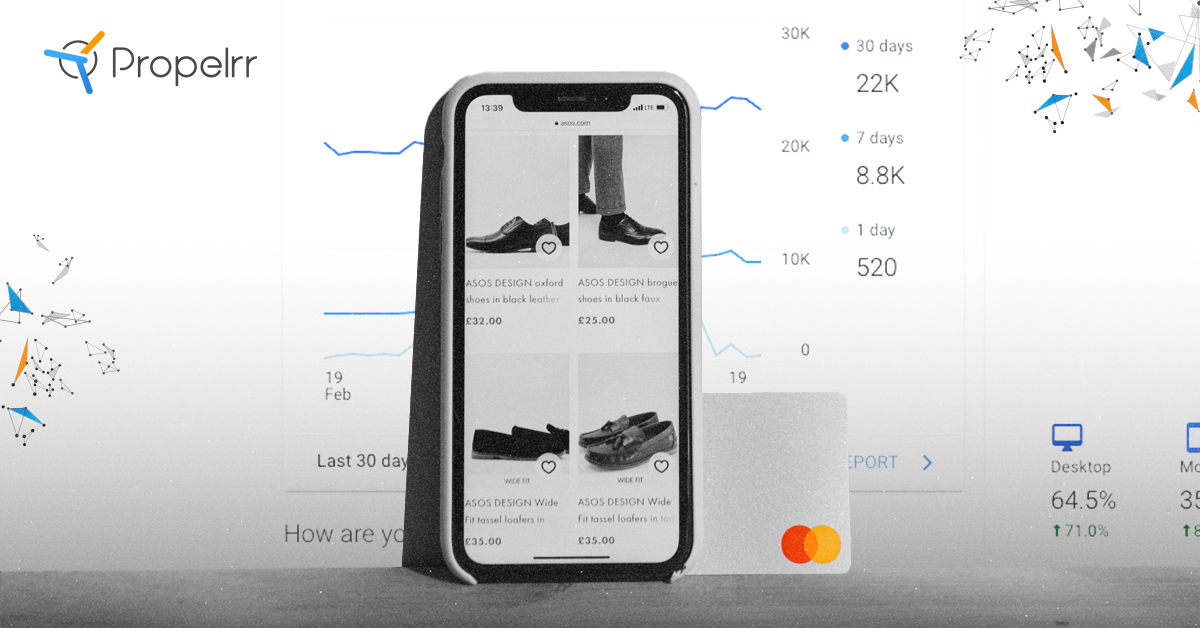 Any time you're talking about ecommerce websites, it is often accompanied by or quickly segues to talks about conversion rate optimization.
And that should come as no surprise to you because conversions are the main reason why online stores exist. They function as infrastructure that facilitates transactions for your business.
These days, there are lots of different online stores catering to various niches. There are as many as 24 million of them worldwide, in fact. And while the ecommerce space continues to expand, it can be tricky to gain traction even in a lucrative niche if you're not converting any of your leads.
READ ALSO: Traffic or Conversion – Which Do You Prioritize When Optimizing?
The problem with being an online retailer is that, often, losing a lead happens faster than acquiring them. Even if your site has a high-quality landing page, a sub-par product and service page can quickly turn away customers, leading you to lose conversions.
That's why the task of building ecommerce sites is a far different task from building your usual informative websites.
On the one hand, an informative website may have a shorter and less sensitive customer journey. While, on the other, ecommerce sites must focus on highlighting your products while providing a seamless purchase experience. Without one or the other, you can't count on being able to improve your conversions.
Elements that boost ecommerce conversion rates
Fortunately, all high-converting ecommerce sites share a similar scent. Their web design and development have all or multiple features that are easy to spot. This means that you can easily model after them when building or revamping your own online stores.
We enumerate and explain these elements, below.
1. They are built to prioritize the mobile experience.
The rules of digital marketing today are based on the tried-and-true purchase decision-making process model:
Recognizing a need or problem
Looking for information to solve that need
Evaluating alternatives
Making a purchase
Post-purchase evaluation
Today, 59% of all website traffic today comes from mobile devices. That fact alone should be enough reason to argue that your first goal in ecommerce development should be optimizing it for a mobile experience.
Doing so requires using various responsive templates. You should aim to deliver a consistent and smooth purchasing journey on mobile devices and, similarly, across all other device types.
Remember that your mobile-first design perspective should account for font sizes and line spacings that adjust automatically to a screen's white space. It should also load fast enough to keep your shoppers on your site until they complete their purchase journey.
ADDITIONAL READING: How to Optimize Page Speed From 18 to 2 Secs
2. They are optimized for functionality.
A website's internal search functionality is a godsend for store owners and shoppers alike. That as many as 30% of ecommerce visitors use the search function is proof of that.
With a search functionality, you can provide customers with a convenient shopping experience on your sit. In turn, you not just get happy customers, but you also gain insight into what products or information they look for most on your website.
On top of those, having a search function is a great way to capitalize on a naturally high level of customer purchasing intent. But take care to remember that it shouldn't create new, indexable URLs.
If your internal search bar is creating separate, indexable URLs, you'll end up having to deal with crawl bloat. You can reduce this risk by using third-party tools that allow you to make these separate URLs "no-index" to Google's crawler. This is an excellent practice to add to your search engine optimization checklist to ensure you're covering it for ecommerce sites.
3. They are structured and categorized neatly.
Using sensible category structures as part of your ecommerce site makes it much easier for search engines like Google to understand what kind of products and services you sell. They also help create a more convenient and easy-to-navigate purchase experience.
If you're creating or improving an ecommerce site, it's recommended that you use category and sub-category pages to provide a seamless customer journey. It's important to emphasize that you should consider your most popular product categories and focus on building as many sub-categories as possible (within reason).
It may be that some of your product categories don't require sub-categories, but it's essential to drill down into them whenever applicable.
Category and sub-category pages do a great job guiding your customers to the products they're looking for. Your site's visitors aren't very likely to search through tons of product pages in sequential order if they can go through category and sub-category pages instead. Remember that these pages can propel potential customers toward your checkout page faster.
Speaking of checkout pages, let's talk about how to streamline your checkout process and keep more people on your site for longer.
4. They streamline the checkout process.
It's not uncommon for visitors to leave your site and never return to it if they come across even one less-than-stellar checkout experience. You must do your best to avoid inefficiencies and technical problems that can threaten to drive away your site's users at the eleventh hour.
Your site should ideally include a persistent checkout cart: a persistent cart can span multiple visits to your website and, in turn, ensure a higher conversion rate. With a persistent checkout cart, customers can add a product, leave your site for a while, and return later with their cart still containing what they previously added. If you don't have a persistent cart, your users will need to add everything to their cart all over again before they can finish their purchase.
In addition to having a persistent cart, you should accept as many payment methods as possible. For example, mobile customers should be able to pay through Google or Apple Pay to minimize friction during their purchasing journey. You should also consider accepting cryptocurrencies as a form of payment, which would necessitate integrating a wallet and the payment gateway of your site to receive and store crypto payments safely.
Although it can be difficult to have your site accept every payment option available, giving your users a greater number of payment options can lead to a larger retention rate of repeat buyers. This is especially true if you have customers trying to purchase something without creating an account with your site.
5. They are simple.
At the end of the day, remember that your e-commerce site should be simple and created with a shopper's perspective in mind. Your site's users should be able to find what they're looking for with as few clicks as possible.
To keep things attractively simple, it's a good idea to use white space, a minimal amount of colors per page, and easy-to-read fonts that streamline your users' on-site experience. Web design elements such as headers, bulleted lists, and short paragraphs also go a long way toward breaking up your site's content without scaring your users away with an overload of information.
By keeping things simple, you'll have an easier time driving potential customers toward your site's primary conversion points like your calls to action and navigation menus.
Key takeaways
Each of the five elements we've covered in this article can be brought together to create an ecommerce site that succeeds in its niche and drives higher conversion rates. Other than that, it's also important to note that, in optimizing for better conversions, you should also:
Keep it customer-centric. Be consistent in assessing the needs of your customers and checking to see if your ecommerce sites are addressing these. Optimizing for the customer experience will never fail to maximize your conversions, too.
CRO and SEO go hand-in-hand. This is because optimizing for conversions requires a multi-pronged approach, and it often spans SEO and other aspects of ecommerce development.
Keep it simple. Nobody likes complicated transactions, especially when a customer is already hot and ready to purchase. Try to fight your instincts to want fancy plug-ins and extra steps, and focus on keeping the purchase journey as short and simple as possible.
Want to grow your ecommerce conversions? Make sure to give us a call and let's talk strategy.
If you have insights of your own on conversion rate optimization that you'd like to share, pen it in a guest post. Just shoot our editors an email and let's publish it.
About the Author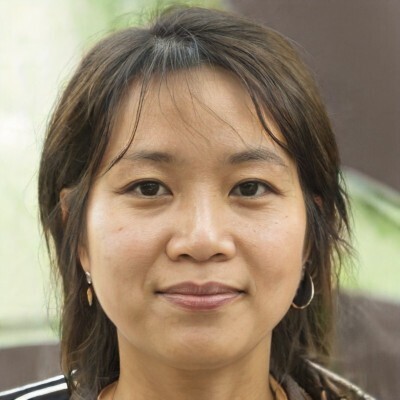 Lee Li is a project manager and B2B copywriter with a decade of experience in the Chinese fintech startup space as a PM for TaoBao, MeitTuan, and DouYin (now TikTok).
Subscribe Now
Choose topics you want to get regular updates on: