Digital got you dazed?
Type it below, and we'll show you what we've written about it!
DIY-ing an Ecommerce Website – the Benefits and Limitations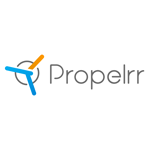 Propelrr

13 Mar 2023

8

min

read
Planning to DIY your ecommerce website? This might make you think twice before doing so.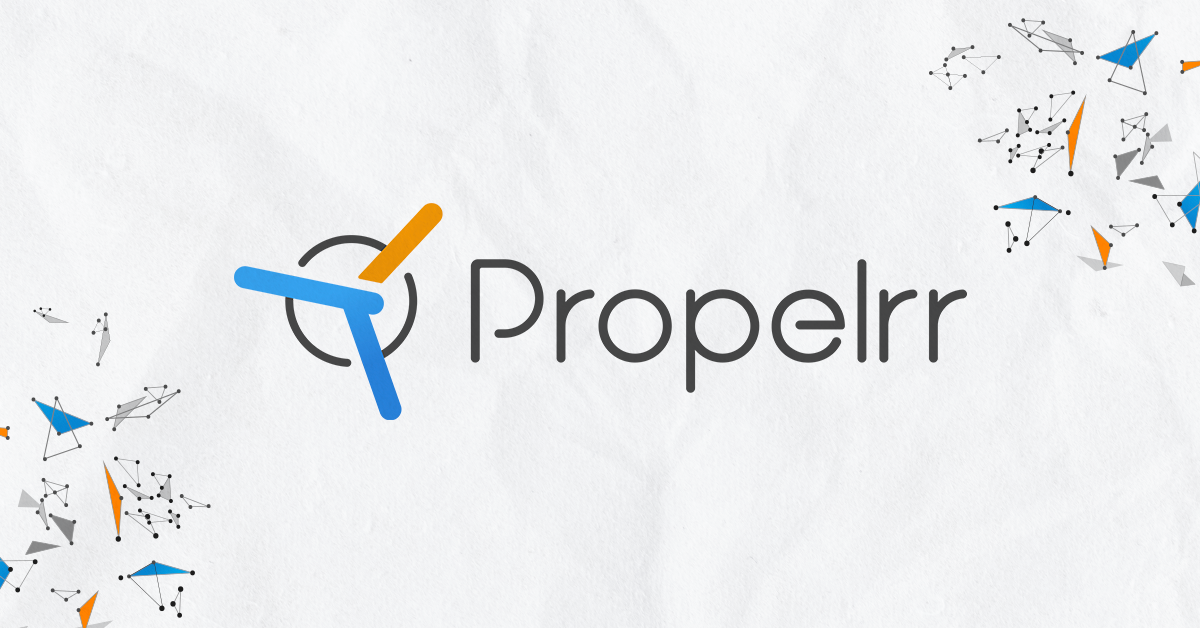 DIY-ing ecommerce website development is a route many starting businesses take when they don't have the capital to invest in outsourced developers. But while it offers an initial breather to your expenses, you may discover later on that it's cost you more.
One good reason for this is that project delays lead to losses as more time is spent building the infrastructure rather than having it up and pulling in conversions.
While this is starting to sound like a case for scrapping the idea of building your own ecommerce site, we have to admit that there are some advantages to it if (and only if) you are able to manage the project properly. After all, if you can save a few bucks on hiring a developer, why shouldn't you? 
In this article, we will explore the advantages and disadvantages of this approach so you can decide on your best course of action.
DIY ecommerce websites: The advantages and disadvantages
The role of ecommerce in overall business is that it's both a cost-effective and revenue-generating solution for businesses that don't quite have the capacity to put up a physical store.
Particularly for small businesses, an ecommerce website can accelerate growth in ways that can't be accomplished via social commerce or online marketplaces can't accomplish. There's also the matter of brand and business control which is rarely afforded you via these platforms.
Through an ecommerce website, you can have all of those. The key is just getting it up and running in as short a time as possible. Will building it by yourself or hiring a third party developer to do it be better for your business?
To answer that, let's take a balanced look into both advantages and disadvantages of DIY-ing your ecommerce website.
Advantages of DIY-ing an ecommerce website
As mentioned before, while DIY-ing can be faced with certain challenges, it can benefit some businesses that limited in terms of budget.
With the right resources skills or manpower-wise, it can have the following advantages:
Cost savings. Is the main reason DIY-ing an ecommerce website is attractive to small business owners. Without the developer's fee, the cost is cut down to merely your purchase of a domain, security features, design elements and hosting.
For small business that are starting out, DIY-ing can be a great choice, but if there is a lack of technical skills for coding, there are options such as Wix and Shopify that help make it easy, yet affordable.
Flexibility. When you DIY, you call the shots. Hence, it gives you more flexibility all around – from the website features down to how you want to manage your timelines, payments, etc. This adaptability allows you to make changes as needed or wanted on the fly.
With this amount of flexibility, however, it's important that you stay focused on your goals. Make a laundry list of your requirements, a timeline that you can and should stick to, as well as a solid vision for how your ecommerce website will look like and function.
Full control over the design. As with flexibility, DIY-ing offers you complete control over your website's design and functionality. You can decide and quickly act on elements you want to incorporate or remove, color palettes, fonts, and more.
This can be especially valuable for businesses that have a specific brand image they want the website to display and don't want to settle for templated website designs.
FURTHER READING: 19-point Checklist to Guide Your Ecommerce Web Development Projects
Disadvantages of DIY-ing ecommerce websites
While DIY-ing offers you flexibility and affordability, it's important to remember that an ecommrece website is a project that must be managed properly so it benefits you.
The risk of delaying the project and, hence, delaying your return on investment is the ultimate sinkhole of DIY-ing and must be avoided if at all possible. These delays happen because of some major disadvantages:
Lack of technical skills. DIY-ing is best done when you know how to build and customize specific elements and functionalities through coding. But business owners or team members that are armed with these skills are often rare, and might not be accessible to you.
While the cost of investing in a partner developer – whether an agency or a freelancer – causes a bit of strain, it offers more relief as you don't have to worry about the build from a skills aspect.
This ability to code elegantly allows you to incorporate designs, features, and functionality that unique to your business requirements and is best for those with a particular customer journey in mind. 
Lack of technical ability also limits your ability to scale up your efforts as these days, web developers are also armed with know-how in search engine optimization (SEO) – helping projects shine on search engine results pages from deployment. 
Time-consuming process. From the planning to the building, ecommerce website development is a time-consuming process. More so if you're unequipped with the necessary skills in coding and project management.
We hence think back to the argument earlier that while DIY-ing ecommerce websites can save you costs in the beginning, it may prove to be more costly as the project drags on.
With the right expertise in development and project management, on the other hand, you can deploy your ecommerce website much faster. In turn, you also start to earn in the shortest amount of tim. 
Lack of support from an agency. In addition to speedier deployment, hiring a web development partner to build your ecommerce website also provides you with conveniences that help you maintain your website. Often, developers will include as part of their services the maintenance support you need to keep your websites running smoothly.
Moreover, full-stack digital marketing agencies provide you with infrastructural and promotional needs; an advantage especially if you have a wide gap to fill between you and your competitors. 
Meanwhile, DIY-ing achieves your goal of establishing a transaction point, but may not suffice when it comes to pushing your business forward as it requires a whole different skillset to do so. Skills such as SEO, content marketing, conversion optimization have to be developed (often at a tedious pace) in order to do so.
The verdict: Should you DIY your ecommerce website
The short answer to this is: No. Especially if you're not confident in your own development and project management skills to see that the project completed.
Unless you can tell us and yourself that you can finish the ecommerce website and deploy it with full functionality in the shortest possible time, then we would rather advise you to partner with an agency or a freelance ecommerce website developer.
Tips for working with ecommerce website developers
Working with an outsourced ecommerce website developer can be a great way to get your online store up and running quickly and efficiently. Here are some tips for working with an outsourced ecommerce website developer: 
Ask for sample works to check for alignment with brand and business. Before you start working with an ecommerce website developer, make sure you have a clear idea of what you want your online store to look like and how it should function. 
Write down your requirements and share them with the developer so they have a clear understanding of what you want. Ask for examples of their previous work so that you can make sure that their work aligns with your goals. 
FREE TEMPLATE: Ecommerce Requirements Questionnaire
Ask to speak with agency clients that have had similar projects. Speaking with agency clients who have had similar ecommerce projects can provide valuable insights and information about the agency's capabilities, project management, and overall success rate that can help ensure the success of your own project. Here are the following reasons why it's important:
Understanding the agency's experience. Speaking with clients who have worked with the agency before on similar ecommerce projects can provide a better understanding of the agency's level of experience and expertise in the field.
Insight into project management. By speaking with clients who have worked with the agency on similar projects, you can get a better idea of how the agency manages projects, including the workflow, timelines, and communication methods.
Overall success rate. Speaking with clients who have worked with the agency on similar ecommerce projects can provide valuable insights into the agency's overall success rate.
Request a timeline and budget estimate before signing an agreement. Requesting a timeline and budget estimate upfront before committing to an agreement in ecommerce development is essential to ensure project feasibility, align expectations, manage resources effectively, reduce risk, and plan for the future.
Ensuring feasibility. Requesting a timeline and budget estimate upfront allows you to assess the feasibility of the project before committing to an agreement. This can help you avoid over-committing or underestimating the project's scope and requirements.
Reducing risk. A timeline and budget estimate can help reduce the risk of project failure. By setting realistic expectations and aligning resources and expectations, you can minimize the risk of unexpected delays, cost overruns, or project failure.
Managing resources. A timeline and budget estimate can help you manage resources effectively. By understanding the time and cost involved, you can allocate the necessary resources to the project and ensure that it stays within the budget.
Ensure open and clear communication between all stakeholders. Clear communication between all project stakeholders and the development team throughout the ecommerce development process is crucial for clarifying requirements, managing expectations, avoiding errors, improving collaboration, and addressing issues. 
By ensuring that everyone is on the same page, the project can be completed successfully and within the desired timeframe and budget.
Cover all the details during the kickoff meeting. By taking the time to specify requirements in detail, project stakeholders can ensure that the final product meets their needs and is completed on time and within budget. 
Ensuring this is essential for several reasons:
Avoiding misunderstandings. Specifying all design, functionality, and usability requirements in detail before starting development helps avoid misunderstandings between the development team and project stakeholders.
Improving accuracy. Detailed requirements specifications improve the accuracy of development work. When all requirements are specified in detail, developers can focus on meeting those requirements and producing high-quality work that meets the needs of the project.
Reducing costs. Clear requirements specifications help reduce the costs of development work. When all requirements are specified in detail, developers can work more efficiently, reducing the time and resources required to complete the project.
Streamlining the development process. Detailed requirements specifications help streamline the development process and ensures the project moves forward without delays or interruptions.
Make sure there is a plan for testing the site prior to launch. This helps you identify and fix issues in the user experience and functionality, compatibility, and reduces risks associated with launching a new site. 
Establish how changes or updates will be handled after launch. This helps you maintain site functionality, enhance user experience, improve site performance, manage costs, and ensure compliance. 
By having a plan in place for handling changes and updates, you can ensure that your ecommerce site remains up-to-date, functional, and meets the needs of your users.
Maintaining site functionality. After launching an ecommerce site, updates may be necessary to maintain site functionality and performance. Establishing a plan for handling changes and updates after launch ensures that the site remains functional and meets the needs of users.
Enhancing user experience. Changes and updates can help enhance the user experience by adding new features, improving functionality, or addressing issues that may arise after launch. 
Improving site performance. Changes and updates can also help improve site performance by addressing issues related to site speed, responsiveness, and ecommerce security.
Confirm if any ongoing maintenance or support services like SEO are included. This is important to ensure continued site performance, reduce risk, enhance user experience, improve SEO, and manage costs effectively. By having ongoing support services in place, you can proactively maintain and optimize your eCommerce site for long-term success.
Ensuring continued site performance. Ongoing maintenance and support services are critical to ensuring that your eCommerce site continues to perform optimally after launch. 
Reducing risk. Regular maintenance and support can also help reduce the risk of site crashes, security breaches, and other issues that can harm your business.
Improving SEO. SEO optimization is an ongoing process that requires regular maintenance and updates. By confirming if SEO optimization is included in eCommerce development, you can ensure that your site is optimized for search engines and remains competitive in the marketplace.
Key takeaways
Building a DIY ecommerce website can be a good option for businesses or individuals who want to launch an online store on a budget. While there may be limitations compared to a custom-built website, the benefits of control, customization, and learning opportunities can make a DIY approach a great choice for many. 
That said, here are some of the key takeaways that you can bring with you should you decide to still DIY your ecommerce websites:
DIY ecommerce website development provides for a quick set-up. With DIY ecommerce platforms, you can set up your online store quickly and easily. These platforms offer step-by-step guides, tutorials, and customer support to help you get started.
Design, functionality, and usability are hallmarks of a great ecommerce website. By paying attention to these elements, you can create an online store that not only looks great but also functions effectively and provides a positive user experience for your customers.
Manage your timeline and resources correctly. Having a timeline and budget estimate for your DIY ecommerce website is crucial for ensuring that the project stays on track, resources are allocated effectively, and you are able to achieve your goals within a reasonable timeframe and budget.
If you have any questions or inquiries, just reach out to us on Facebook, X, or LinkedIn, and we'll be happy to assist you in your web development projects.
Never miss a bit from the Propelrr blog and make sure to subscribe to our newsletter to get the latest in digital marketing stories and tips in your inbox.
Subscribe Now
Choose topics you want to get regular updates on: