Digital got you dazed?
Type it below, and we'll show you what we've written about it!
Templates for Web Design – Pros, Cons, and How to Maximize Them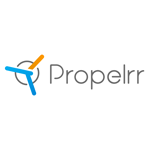 Propelrr

06 Feb 2023

8

min

read
Templates for web design – should you or should you not use them? Let's discuss.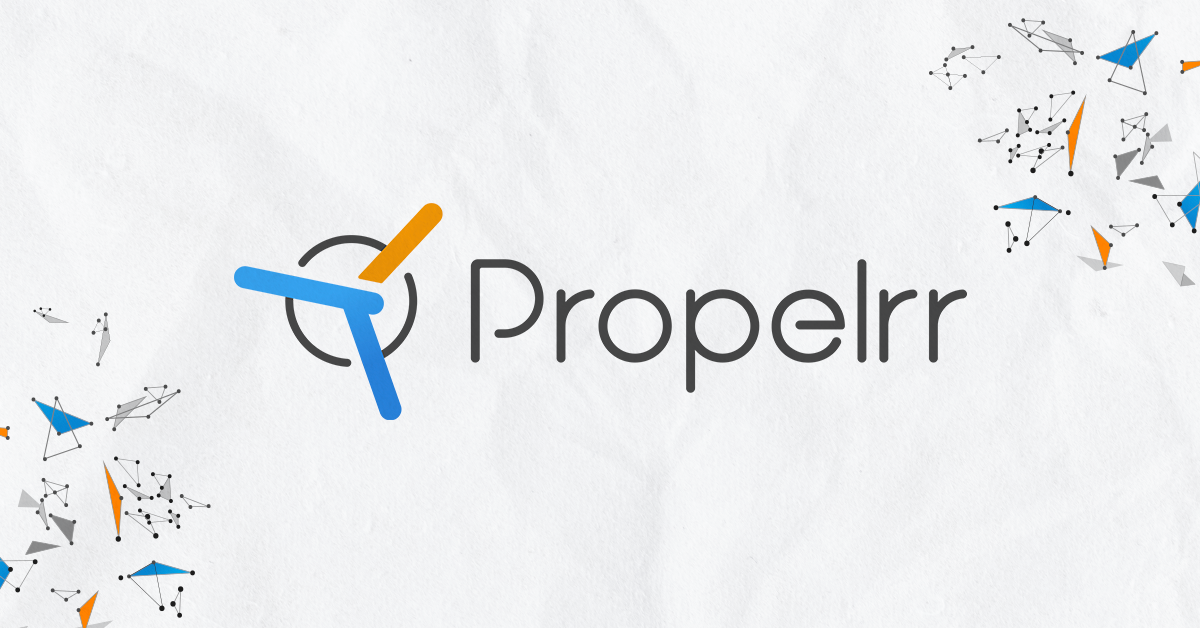 Web development and design isn't always easy. Between your big idea for a business to building the perfect digital storefront of your brand, there are a ton of considerations.
To be honest, with the lot you have to think about, it makes up quite the lengthy checklist, and it's difficult to cover them all. But just because it's not easy doesn't mean it's impossible to achieve.
How? With the help of website templates!
Templates for web design – yay or nay?
If you flinched at reading 'templates', we understand completely. Why go for a template when you could (and should) go for a custom web design that perfectly captures your brand identity, right?
But as a leading web design and development agency, we believe in the value of using templates for big and small brands alike.
Why? Because they work as a quick solution to a problem that you can stay stuck at for a period of time and lose a ton of opportunities. Operate with a bias for action – always.
The idea is: Implement as fast as possible, and iterate as you progress and collect more data along the way.
However, quick solutions aside, templates have other benefits for business, whether you're a mom and pop store or ecommerce mammoth. Let us tell you why.
What are web design templates and how do they work?
First, let's discuss what exactly are templates for web design.
To put it in simple terms, web design templates are ready-made layouts for websites. These are pre-designed templates designed by developers that help you arrange and launch your website with just a few clicks.
This ease with which templates allow you to create a beautiful website is the main reason why many businesses that are just starting out opt for them. Add to that, there are also many of these templates that come for free or at budget-friendly prices. And since not many businesses can actually affor the costs custom website design and development entail, templates suffice as an effective solution.
As long as you have a clear vision for how you wish your brand to be represented online, then that should guide you in choosing the right template. Along with a few pros and cons to consider, of course.
Pros and cons of using templates in web design
Nothing on digital ever comes with a few pitfalls. This is true as well for using templates for your website design.
Making the choice to go with a template from the get-go has, so far, been sounding easy. But there are also cons that make people turn away from them.
To make the right choice for your brand, proper awareness of the benefits and drawbacks of these templates is important. First, let's get the pros out of the way.
The pros of web design templates
Adding on top of what we've established above, below are some more pros of choosing templates for web design explained in more detail.
Saves time and money.
You will definitely save time and money when you use web design templates. The template layouts are already pre-designed, and all you have to do is to choose the best template that will fit the purpose of your website.
It will also help you save money because you do not need to hire the services of an expert to create your website template.
Convenient access to professional designs.

There are available design templates that you can access on the web. The templates are designed by professionals and they have created

different kinds of templates

for different business websites.

When you use web design templates for your website, it is like having availed of the services of a professional web designer, because the templates are created for a specific purpose or business and with high quality. All you have to do is to choose the right template for your business website.

Easy to set up.

If you are just a beginner, website design templates can help a lot. It provides a whole framework of website template layouts where you can easily input the content that you want to appear on your business website.

And with those who have experience in web development, because the templates are already available, they can easily focus on the more advanced and complicated adjustments.

Built-in responsiveness and mobile compatibility.

This is one of the unique pros of template web design on your website. Responsiveness and mobile compatibility are important because your web page must look perfect on cell phones, tablets, desktops, and laptop screens.

Web design templates have built-in responsiveness that is designed to display a website that would be compatible with different kinds of devices. You will not be worried if the template you chose for your website will be perfect for the devices of your visitors because of this feature.

Pre-designed layouts and structures for various page types.

This will make the process of your web design easy. This is because you will only choose the perfect web design proposal template that would fit the purpose or theme of your website.

Always remember to pick a customer-centric web design when searching for a pre-designed layout for your website. This will help your visitors easily navigate and interact with your website.
The cons of using web design templates
There are also some downsides when it comes to using web design templates, but it does not mean that they are not reliable. To understand more, here are some of the cons of using web design templates.
Limited originality and uniqueness. Because it is a pre-designed template there is a possibility that your competitor will also use the template for their website or homepage. This will also result in having the same template as other business websites. The only difference between you and the other websites is the content that you will be inserted into the template.
Potential for lack of flexibility. This is the most common problem when using website templates. It is possible you will have a hard time adjusting or modifying your specified qualification. And as a result, you will just end up following the fixed qualification of the template.

Risk of being too generic and not meeting specific needs.

Some template web designs are easy to customize using the available web authoring software. Other web templates are complex and it requires knowledge of photo-editing and website-building tools and coding.

And if you have no experience in web design, you may need to use the services of a web developer to customize and/or update your web template for you.
Now that you have an idea of the pros and cons of using a web design template it is now time for you to learn how to choose the right template for your website.
How do you choose the right template for your website?
Here are some of the points that you must consider when you are choosing a web design template for your homepage or website.
1. Your website goals and target audience.
When you have established your website goals and target audience, you will have no problem in the process of your web design workflow. It will also be easier for you to determine the right content that you will input on your website template.
2. Your design needs and preferences.
Have you heard about color psychology? It is the study of how colors, hues and shades affect one's emotions, behavior, and reactions. That is why it is important that the template web design that you will be choosing fits your design needs and preferences. Because this will have an impact when you reach out to your audience and make them interact with your website.
3. Your level of technical skill.
It is important that you must know the level of your technical skills when choosing a web design template. There are templates that require coding when you want to improve your search engine optimization (SEO). If you have less experience in coding then you can pick templates that are simple and do not need many technical skills.
4. The quality and reputation of the template provider.
You do not want to pick a lousy template provider for your website. Always keep in mind that the success of your website will depend on the template that you will be using. It will convince your visitors if they will be converting or not.
5. Compatibility with your content management system (CMS)
A content management system (CMS) is a tool used to manage content on a website without using many technical skills. If your template design is not compatible with your CMS then you will be having a hard time fixing and managing your website's homepage.
Those are just some of the criteria that can help you when you are searching for the right web design template for your website. To give you an idea of template providers, you can check out these examples of web design providers.
What are the best web design template providers?
Here are some examples of popular web design template providers that you might as well try for your website.
WordPress Themes. WordPress Theme is a tool that you can use to change the layout and design of your website's homepage. It helps you customize the theme of your website by changing its layout and design.
Wix Templates. Wix templates are fully customizable templates that you can use. You can play with the design and layout of your website's homepage until your content fits your website goal for your target audience.
Squarespace Templates. Squarespace templates offer templates for different web page designs. All you have to do is to pick the template that matches your business. These can also help you design your own homepage and add the pages you need.
Shopify themes. Shopify offers a range of free and paid templates that you can use to design and layout your website. Shopify also releases updated versions of the themes that they published, making your template not overused and outdated.
ThemeForest Templates. Choose a wide range of easy-to-customize templates, themes, and CMS using ThemeForest. You can also buy and sell HTML templates as well as themes for CMS products using this tool.
Now that you have a list of options for your template providers in creating your website. Let us now proceed with the ways you can customize your web design template.
Can I customize a web design template to fit my brand and needs?
Sure you can! Here are some ways you can customize your web design template that will surely fit your brand and needs.
Changing the color scheme and typography.

As mentioned earlier, color psychology affects the emotion and behavior of your audience. That is why you must choose the right color scheme for your website template that works as well with your brand color scheme.

You can use Adobe fonts where you can choose the perfect fonts and typeface for the typography of your website. You make sure that the readability of your font can grab the attention of your web visitors, and it must also fit your brand image.

Adding custom graphics and images.

According to web design statistics, trends, and predictions,

94% of first impressions of websites are design related

. This means that visitors judge the company on the aesthetic quality of their website.

You can have your own graphic or images or you can search on the web for sites that offer free photos. You must use custom graphics and images that will fit your brand and can leave a good impression on your web visitors and target audience.

Adjusting the layout and structure.

Having a good layout can keep your

user engaged with your website

. This is because your web visitors can easily access and find the information they want when they navigate your website.

You can adjust your layout and structures by using tools that can make your website more engaging which causes the conversion of your target audience.

Editing the content and messaging.

You can use editing tools when you plan to edit the content and messaging of your web design template. It is important to edit or update your content to avoid your website being outdated and being left out by your competitors.
Your website is important for your brand to communicate and reach out to your target audience. It is also a place on your website where you can get leads and conversions for as long as you have a good user experience. That is why it is important for you to build and design your website that fits your brand.
Key takeaways
Here are some key takeaways from this article that will help you when you are planning to use templates web design for your website.
Know your website goals and target audience.

Having a clear website goal and target audience will help you determine the website design template that you will be using. This will help you save time in building your website because you know what to focus on

Pick the best template provider.

Invest in a template provider that will fit your brand. You must also pick a template provider that updates their work, to avoid your website template being overused and outdated.

Always be up to date with the latest trends.

You must be abreast yourself in the latest trends when it comes to web design templates. This can give you an edge in the competition.
Do you have other ideas about web design templates? We'd love to hear your thoughts about social media marketing. If you have any other questions, send us a message via our Facebook, X, and LinkedIn accounts. Let's chat.
For more tips on how to promote your brands on social media, make sure to subscribe to the Propelrr newsletter, to have them delivered straight to your inbox.
Subscribe Now
Choose topics you want to get regular updates on: